Community Engagement
Side-by-Side Concerto Competition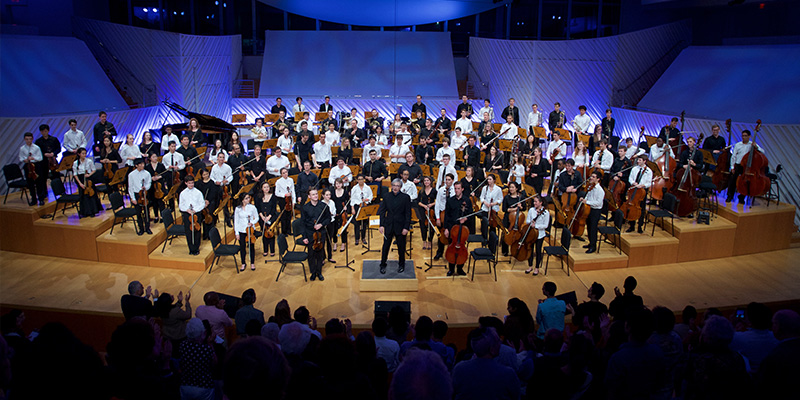 The New World Symphony is pleased to offer advanced young instrumentalists grades 7-12 the opportunity to perform in the Side-by-Side Ensemble concert. If selected through audition, students will play alongside New World Symphony Fellows, developing a musical working relationship as they prepare and perform orchestral works of the highest caliber. Through the same auditions, students can also earn an opportunity to perform as a soloist with the ensemble. 
Concerto Competition Finals - Side-by-Side 2016
First Place: Esther Chae, cello
Tchaikovsky: Variations on a Rococo Theme
Second Place: Nicholas Abrahams, violin
Vieuxtemps: Concerto No. 4, Mvt. I
Third Place: Austin Canon, trombone
Grøndahl: Concerto for Trombone
Honorable Mention: Elias Medina, oboe
Marcello: Concerto in C minor


Who:
Advanced string, woodwind, brass, piano and percussion students (Grades 7-12)
When:
Pre-Screen Video and Application Deadline: January 1, 2016
Live Audition Notifications: January 22, 2016
Audition Day: February 14, 2016
Concert: April 1, 2016                           
No late applications will be considered.