Events & Tickets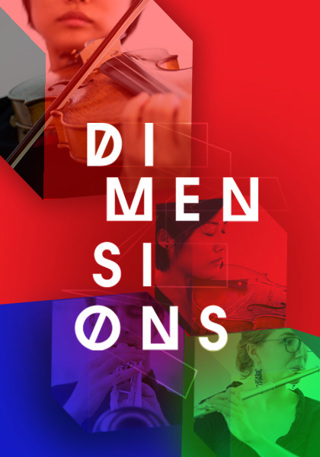 Special Event
DIMENSIONS
New World Center
Friday, March 31 at 7:30 PM
I believe all music creates meaning in our lives. Some of the music we play was written hundreds of years ago and some was written weeks ago, but it's all about the same stuff: the joy, thrill, heartbreak, triumph, and loss that we all feel. But because of the formality of classical music, sometimes little room is left for intense connections to be shared among performers, music, and audience. 
So, I'm designing a concert with my musician friends, and we're breaking down barriers. The idea is to invite you, the audience, to take part in our inner world. We believe you can connect with our favorite music like we do. Come play a part in this experiment.
See you there!
Zach, 24, Clarinet Fellow at the New World Symphony
The New World Symphony invites you to experience an innovative new series that has the Fellows at the helm! Witness radical one-night-only events personally developed by selected Fellows. Their wildly creative imaginations and immense talent will be on display as they utilize the New World Center's state-of-the-art technology and collaborate with NWS's production and administrative staff for these unique events!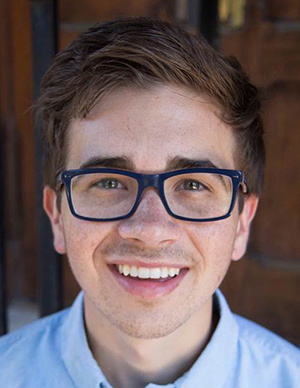 Program
GIOVANNI GABRIELI                Canzon Per Sonar Septimi Toni No. 2
(1557-1612)
Arranged by Timothy Higgins
BELA BARTÓK                           Concerto for Orchestra
(1881-1945)                                  II. Game of Pairs
                                                    Introduced by Masha Popova, flute
JOHANNES BRAHMS               Symphony No. 4
(1833-1897)                                  II. Andante moderato
                                                   Introduced by Darren Hicks, bassoon
GUSTAV MAHLER                     Symphony No. 8
(1860-1911)                                   II. Closing Scene from Goethe's Faust [excerpt]
                                                    Introduced by Ansel Norris, trumpet
               I N T E R M I S S I O N
CAROLINE SHAW                       Entr'acte
(b. 1982)
                                                     Introduced by Esther Nahm, viola
DMITRI SHOSTAKOVICH         Symphony No. 11
(1906-1975)                                 II. Allegro [excerpt]
                                                    Introduced by Christopher Hernacki, bass trombone
PYOTR ILYICH TCHAIKOVSKY   Symphony No. 6
(1840-1893)                                     IV. Finale. Adagio lamentoso
                                                      Introduced by Jarrett McCourt, tuba
Zach Manzi, clarinet fellow and host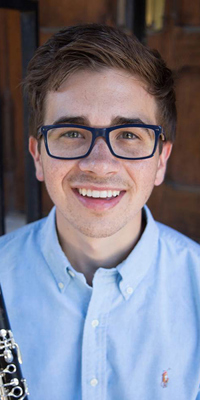 Zach Manzi is a second-year Clarinet Fellow at the New World Symphony. Mr. Manzi has enjoyed many recent performances with The Juilliard Orchestra and Wind Orchestra as well as new music groups AXIOM and the New Juilliard Ensemble in performance venues across New York City. He also participated twice in Juilliard's ChamberFest, a chamber music intensive occurring during winter recess, and gave the finale performance of the 2015 festival in Juilliard's Peter Jay Sharp Theater. A passionate educator, he was one of 20 students to be awarded a Morse Teaching Artist Fellowship, with which he taught music in a New York City public school during the 2014-15 academic year. With two classes of third-graders in Manhattan, he explored the role and relevance of classical music in the 21st-century. As a student at the Aspen Music Festival and School, Mr. Manzi performed with four orchestras and the Aspen Contemporary Ensemble, playing beside his influential teachers, Joaquin Valdepeñas, Burt Hara and Bil Jackson, in the Aspen Festival Orchestra and Chamber Symphony. He also spent a summer studying and performing at the Brevard Music Center Institute. At Vanderbilt University's Blair School of Music, where he spent the first two years of his undergraduate career, Mr. Manzi was awarded the Elliott and Ailsa Newman Prize in 2013, given to the most outstanding woodwind student in the school. As a first-year student, he won the Vanderbilt University Concerto Competition, making his solo orchestral debut with the Vanderbilt Orchestra performing Debussy's Première Rhapsodie. He received his bachelor of music degree from The Juilliard School in 2015, where he studied with Jon Manasse. When away from the clarinet, he enjoys biking, cooking, writing, traveling and discovering new coffee shops.
Dean Whiteside, conductor
Dean Whiteside was born in New York City and trained in Vienna at the University of Music and Performing Arts. He is in his third season as the New World Symphony's Conducting Fellow, where he leads a variety of performances and serves as assistant to Artistic Director Michael Tilson Thomas. Mr. Whiteside is founder and director of the Nashville Sinfonietta, hailed by The Tennessean as "a virtuoso band." He opened the Blair School of Music's 2013-14 season directing a multimedia realization of Haydn's Seven Last Words of Our Savior on the Cross called "innovative" by The Tennessean and "deeply meditative and satisfyingly original" by ArtsNash. 
Mr. Whiteside's European debut came in 2011 after winning the Jorma Panula Blue Danube Masterclass and Competition. As guest conductor he has led the Juilliard Orchestra, Opéra Orchestre National Montpellier, Orlando Philharmonic, Polish Baltic Philharmonic, Rousse State Opera Orchestra, Sibiu Philharmonic, Wiener Kammerorchester and Zagreb Philharmonic, as well as the Vanderbilt Orchestra on a five-city tour of China. He has served as Cover Conductor to MTT and the San Francisco Symphony.
Mr. Whiteside's awards include the 2017 Mahler Conducting Fellowship, Bruno Walter Memorial Foundation Conducting Scholarship, David Effron Conducting Fellowship, Bayreuth Festival Scholarship, David Rabin Performance Prize, and Second Prize and the Zagreb Philharmonic Orchestra Prize at the Sixth International Competition of Young Conductors Lovro von Matačić. He has received fellowships from the Aspen Music Festival, Cabrillo Festival of Contemporary Music, Castleton Festival and Tonhalle Orchestra Zurich.
Mr. Whiteside has worked closely with such conductors as Bertrand de Billy, Fabio Luisi, Lorin Maazel, Jun Märkl, Kurt Masur, Jorma Panula, Leonard Slatkin and Robert Spano. He began his conducting studies with Robin Fountain at Vanderbilt University.