Events & Tickets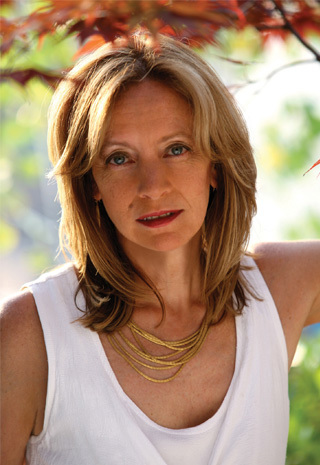 Special Event
ENCOUNTERS: COPLAND AND IVES: HOMESPUN THREADS IN THE AMERICAN MUSICAL QUILT
New World Center
Friday, November 20 at 7:30 PM
Saturday, November 21 at 7:30 PM
Program
From picture-perfect New England to the wild, wild West, America has come alive time and time again through the music of Charles Ives and Aaron Copland. Woven into their musical tapestries is an array of folk and dance tunes, hymns and songs that creates a patchwork of history and culture within each work. A young Ives sounds more like Brahms in his Second Symphony, whose reverent finale quotes what many once called our "unofficial national anthem," "Columbia, the Gem of the Ocean." New York-based Copland gave authenticity to his famed Western-inspired ballets thru cowboy folk songs and square dances, quintessentially capturing the vast landscape of our nation's heartland. 
Program
Aaron Copland
(1900-1990)
Approx. Duration: 3 minutes

Hoe-Down from Rodeo (1942)

Aaron Copland
(1900-1990)
Approx. Duration: 7 minutes

Selections from Billy the Kid (1938)

Street in a Frontier Town
Mexican Dance and Finale
Charles Ives
(1874-1954)
Approx. Duration: 18 minutes

Symphony No. 2 (1907-09; revised 1950)

III. Adagio cantabile
V. Allegro molto vivace
Aaron Copland
Hoe-Down from Rodeo (1942)

Approximate duration: 3 minutes
After Billy the Kid, Copland's next ballet commission came from the Ballet Russe de Monte Carlo, a company formed by alumni of Serge Diaghilev's original Ballets Russes. Choreographer Agnes de Mille sought out Copland after hearing his score to Billy the Kid, and she was able to overcome his resistance to creating another ballet set in the American West.
The ballet's five scenes depict a Saturday afternoon rodeo and a Saturday night dance, along with all the courtship rituals involved in such a gathering of young people on a rural ranch. The suite of Four Dance Episodes that Copland extracted shortly after the premiere quickly became a concert favorite, especially the rollicking Hoe-Down. (This music implanted itself even more broadly in the American consciousness after its use in a 1992 commercial from The Beef Council that proclaimed, "Beef. It's what's for dinner.")
As in Billy the Kid, Rodeo incorporates traditional music. The main theme of Hoe-Down comes from the fiddle tune "Bonaparte's Retreat" as recorded by the audio archivist Alan Lomax in 1937, capturing the rendition of a Kentucky fiddler named William H. Stepp.
Quotations of Irish dance music are a fitting addition, given that the Cowboy music Copland was evoking, like the closely related Appalachian traditions of the southeast, came to America by way of Irish and Scottish immigrants.

 Additional Resources
Leonard Bernstein's marked score
Story from National Public Radio on the fiddler who inspired Hoe-Down
Aaron Copland
Selections from Billy the Kid (1938)

Approximate duration: 7 minutes
Aaron Copland's earliest musical successes demonstrated the spiky, modernist style he honed during three years of studies in Paris with the famed pedagogue Nadia Boulanger. The spacious, homespun sound for which he is most famous came later, starting with El salón México (1932-36), an orchestral essay inspired by Copland's first trips south of the border. His embrace of Americana reached a peak in the three legendary ballets that followed: Billy the Kid (1938), Rodeo (1942) and Appalachian Spring (1944).
For Billy the Kid, Copland collaborated with Lincoln Kirstein, the dance impresario behind the touring troupe billed as Lincoln Kirstein's Ballet Caravan. Kirstein developed the libretto himself, depicting episodes from the life of Henry McCarty, a.k.a. William H. Bonney, a.k.a. "Billy the Kid," the infamous outlaw from the New Mexico Territory who killed as many as 21 men, escaped from a courthouse where he was to be hung, and died at the hands of the sheriff, all before his 22nd birthday.
In Billy the Kid, Copland wove quotations of cowboy songs and Mexican folk tunes into his crystalline, wide-open score. At the beginning of Street in a Frontier Town, the simple melody played "nonchalantly" by the piccolo is the cowboy song "Great-Granddad."
Later, when the trombones play a melody in triplets, they are quoting "Git Along, Little Dogies."
The Mexican Dance and Finale uses a trumpet solo and the rhythmic flair of a 5/8 tempo to hint at Mariachi folk music, before continuing into a smooth melody borrowed from the bittersweet cowboy song "Goodbye, Old Paint."
The plaintive melody at the end echoes music from the ballet's initial introduction set, The Open Prairie, when Billy the Kid was still just an innocent child.
Additional Resources
Leonard Bernstein's marked score
Teacher's Manual for New York Philharmonic education concerts, with analysis of cowboy song quotations
Charles Ives
Symphony No. 2

(1907-09; revised 1950)


Approximate duration: 18 minutes

Charles Ives, who trained as a composer at Yale, resigned from his post as a church organist in 1902 and embraced the professional path of an insurance man. In the following decades he amassed a fortune, composed on evenings and weekends, and produced a singular body of music that went unheard by the public for most of his life.

The Symphony No. 1 that Ives composed while at Yale was a student's attempt to integrate the Germanic tradition; it was only with his Symphony No. 2 that he embraced the American source material and collage-like quotation technique that became the hallmarks of his symphonic voice. The Second Symphony borrowed from hymn tunes and popular songs, and it also drew from several of Ives' discarded works dating as far back as 1889, reusing music he wrote as a 15-year-old for his father's orchestra to play.

The hymn-like nature of the Adagio cantabile third movement matches Ives' recollection that the music was adapted from a "Revival Service" for string quartet that he introduced at a New Haven church.

One existing hymn tune that Ives quoted was "Materna," which is better known today as the melody to "America, the Beautiful."

The Allegro molto vivace finale builds its exuberant trajectory around one of Ives' favorite patriotic tunes to quote: "Columbia, the Gem of the Ocean." Within the manic progression of original and borrowed melodies, snippets jump out from "De Camptown Races" and "Turkey in the Straw," among other popular favorites.

Ives supplied a new ending in 1950, which blasted a few measures of the familiar bugle call known as "Reveille" before landing on a complete mess of a final chord.

When the New York Philharmonic gave the world premiere performance in 1951—more than 40 years after the Symphony's completion—conductor Leonard Bernstein stretched the length of the concluding chord for maximal impact, and it has been something of a tradition ever since.

 

Additional Resources

Preface to the published score

Detailed biography from the Charles Ives Society

Article on the relocation of Ives' study for preservation after the sale of his estate

-- Copyright © 2015 Aaron Grad

Aaron Grad is a composer, guitarist and writer based in Seattle. Besides providing program notes for the New World Symphony, he has been the Orpheus Chamber Orchestra's program annotator since 2005 and also contributes notes to the Saint Paul Chamber Orchestra and Seattle Symphony.

Audio clips provided by Naxos of America, Inc.
Christian Reif, conductor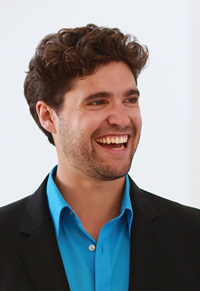 German conductor Christian Reif has just been appointed Resident Conductor with the San Francisco Symphony and Music Director of its internationally acclaimed Youth Orchestra, after making a "powerful symphony debut" with the Symphony in the fall. He is currently the second-year Conducting Fellow at the New World Symphony. This past season he conducted the Tanglewood Music Center Orchestra in several world premieres as part of Tanglewood's 75th anniversary summer and worked as cover conductor for the Los Angeles Philharmonic. In 2014 he served as assistant conductor for Alan Gilbert at the NY PHIL BIENNIAL. Mr. Reif is currently a member of Germany's prestigious Conductor's Forum (Dirigentenforum). He won the 2015 German Operetta Prize, awarded by the German Music Council. 
This season Mr. Reif led the Munich Chamber Opera in performances of Mozart's La finta semplice in Munich's famous Cuvilliés Theater. He has led several orchestras and ensembles both in the U.S. and abroad, including the Juilliard Orchestra, Salzburg Chamber Soloists, Georgian Chamber Orchestra and Israel Chamber Orchestra. His enthusiasm for performing contemporary music has led to many world premieres, among which were Michael Gordon's El Sol Caliente, a city symphony in honor of Miami Beach's centennial, and also concertos for DJ and orchestra, performed at the New World Symphony's nightclub-style PULSE events. 
A dedicated and enthusiastic educator, Mr. Reif has taught piano, coaches instrumentalists and works with singers as a repetiteur. He also worked as a Teaching Fellow in The Juilliard School's Ear Training Department and additionally served as its Department Assistant. He hosted and conducted the New World Symphony's 2014 education concerts, which were also webcast to area schools. 
In 2014 Mr. Reif completed his master of music degree in conducting at The Juilliard School under Alan Gilbert, after studying with Dennis Russell Davies at the Mozarteum Salzburg. For his outstanding achievements at The Juilliard School, Mr. Reif was the recipient of the Charles Schiff Conducting Award. He also holds a scholarship from the German study promotion program of the Cusanuswerk and two Kulturförderpreise awards given to promising artists of the region who promote cultural advancement in their communities.
Jamie Bernstein, host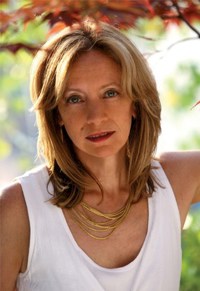 Jamie Bernstein is a narrator, writer and broadcaster who has transformed a lifetime of loving music into a career of sharing her knowledge and enthusiasm with others. She grew up in an atmosphere bursting with music, theatre and literature. Her father, composer-conductor Leonard Bernstein, together with her mother, the pianist and actress Felicia Montealegre, and their legions of friends in the arts, created a spontaneous, ebullient household that turned Ms. Bernstein into a dyed-in-the-wool cultural enthusiast. 
Ms. Bernstein's symphony pops concert, "Bernstein on Broadway," produced with conductor Michael Barrett, has enjoyed success with the Vancouver Symphony, Minnesota Orchestra, Phoenix Symphony, San Antonio Symphony and Rochester Philharmonic, among others. An evening of Leonard Bernstein's music for Broadway, the program features Ms. Bernstein's concert narration performed live with orchestra and vocalists. 
Replicating her father's lifelong compulsion to share and teach, Ms. Bernstein has written and produced several concerts for families and young people on the music of Copland, Mozart, Bernstein and others. The acclaimed program "The Bernstein Beat," a family concert about her father modeled after his own groundbreaking Young People's Concerts, has been presented by Carnegie Hall Family Concerts, the Caramoor Festival and orchestras across the country. In 2009 she was commissioned by The Philadelphia Orchestra to write a youth concert narration in partnership with The Philadelphia Orchestra's education department based around Pennsylvania State curriculum standards for school children. The final program, "Music Can Morph: Folk Music in the Concert Hall," was presented by The Philadelphia Orchestra in nine sold-out school-time concerts during the 2009-10 season. 
Ms. Bernstein also travels the world as a concert narrator, appearing with orchestras from Philadelphia to Minnesota, Havana to Beijing. In addition to her own scripts, she also performs standard concert narrations, such as Walton's Façade, Copland's A Lincoln Portrait, Prokofiev's Peter and the Wolf and her father's Symphony No. 3, "Kaddish." She is a frequent speaker on musical topics, including in-depth discussions of her father's works. 
In her role as a broadcaster, Ms. Bernstein has produced and hosted numerous shows for radio stations in the United States and Great Britain. In addition to hosting several seasons of the New York Philharmonic's live national radio broadcasts, she has presented several series for New York's classical station, including annual live broadcasts from Tanglewood. Most recently she presented a series for BBC Radio 3, "Fast Machine," about the music scene in New York City. In addition to writing her own scripts and narrations, Ms. Bernstein writes articles and poetry, which have appeared in such publications as Symphony, DoubleTake, Town & Country and Gourmet.