Events & Tickets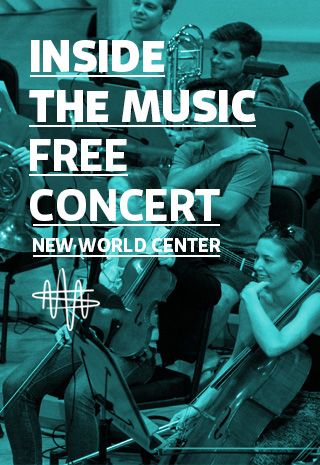 Free
INSIDE THE MUSIC: MAY I HAVE THE BEST SEAT IN THE HOUSE, PLEASE?
New World Center
Tuesday, January 12, 2016 at 7:00 PM
Program
Explore the time-old topic of whether certain seats are "better" than others for a concert experience. Join the Fellows for an intimate glimpse into their craft with these behind-the-scenes presentations on topics ranging from music appreciation to the historic contexts of composers and more.Audience members are encouraged to participate by asking questions and taking part in post-performance discussions.
Program
Clarinet Quintet No. 3, Op. 23
Clarinet Quintet in A major, K. 581
Allegro
Larghetto
Menuetto
Allegretto con variazioni