Events & Tickets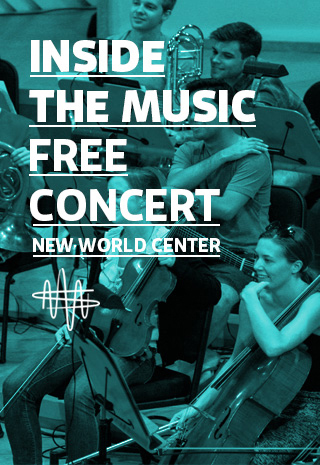 Free
INSIDE THE MUSIC: OUTSIDE THE MUSIC - SPOTLIGHT 1945
New World Center, SunTrust Pavilion
Tuesday, December 13 at 7:00 PM
Free, ticket required
This presentation features classical music, visual art, references to cinema, popular music and poetry all created in the year 1945.
Join the Fellows for an intimate glimpse into their craft with these behind-the-scenes presentations on topics ranging from music appreciation to the historic contexts of composers and more. Audience members are encouraged to participate by asking questions and taking part in post-presentation discussions.
Tickets no longer available online.