Events & Tickets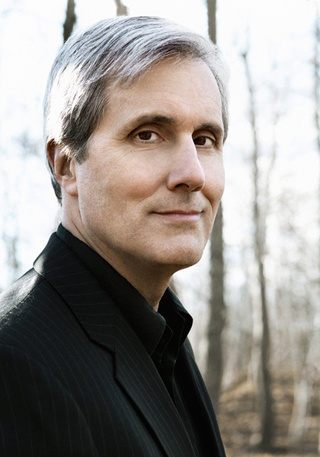 Chamber Music
KINGS OF VIENNA
New World Center
Sunday, November 19 at 2:00 PM
Program
Viennese musical royalty shines in this afternoon of miniature gems, with Lawrence Dutton, violist of the nine-time Grammy Award-winning Emerson String Quartet, and the NWS Fellows. With its sorrowful scherzo, turbulent finale and melodies that spell 'Agathe,' Johannes Brahms hints to an unrequited romance in his Second Sextet, claiming it freed him from his last love. From the Waltz King comes an iconic overture that captures the hilarious hijinks and grand dances of his opera Die Fledermaus. Brimming with Viennese charm, this clever arrangement is condensed for eight players. Named for a memoir about a father's failing health, Australian composer Brett Dean's "Old Kings in Exile" is a poignant meditation on mortality and memory.
Tickets no longer available online.
Program
Johann Strauss, Jr.
(1825-1899)
Arranged by Brett Dean
Approx. Duration: 8 minutes

Overture to Die Fledermaus (1874)

Jesse McCandless, clarinet; Darren Hicks, bassoon
Dominic Brancazio, horn
Jessica Ryou, Alex Gonzalez, violin
Kurt Tseng, viola; Drew Comstock, cello
Michael Fuller, bass
Brett Dean
(b. 1961)
Approx. Duration: 20 minutes

Sextet, "Old Kings in Exile" (2010)

Elizabeth Lu, flute/piccolo/alto flute
Daniel Parrette, clarinet/bass clarinet
Stephen Kehner, percussion
Dean Zhang, piano
Kevin Chen, violin
Michael Frigo, cello
Johannes Brahms
(1833-1897)
Approx. Duration: 35 minutes

Sextet No. 2 in G major for Strings, Op. 36 (1864-65)

Allegro non troppo
Scherzo: Allegro non troppo--Presto giocoso
Adagio
Poco allegro
Rachel Sandman, Emerson Millar, violin
Lawrence Dutton, Helen Hess, viola
Alan Ohkubo, Jacob Hanegan, cello
Johann Strauss, Jr.
Overture to Die Fledermaus (1874)

Approximate duration: 8 minutes
Johann Strauss, Jr. grew up surrounded by the dance music of his father's orchestra, which rehearsed in the family's apartment in Vienna. The younger Strauss matured into the "Waltz King," with his own orchestra and a vast catalog of blockbuster hits, some as popular today as they were in their own time.
Later in his career, Strauss added the genre of musical theater to his portfolio, writing comic operettas to compete with those written by his Parisian counterpart, Jacques Offenbach. Strauss wrote his most famous operetta, Die Fledermaus (The Bat), in 1874, using a libretto adapted especially for him. Whereas the original French play centered around a midnight dinner party (and the guests' many deceits, double-crossings and disguises, including a bat costume), Strauss' version naturally transpired at a Viennese ball, providing an excuse to incorporate abundant dance music.
The overture to Die Fledermaus serves as a "greatest hits" medley, previewing such highlights as the beloved waltz from the Act II finale, in which the chorus sings, "Ah, what a party, what a night full of joy!" This arrangement for chamber ensemble by Brett Dean recalls the similar transcriptions of Strauss waltzes made by Arnold Schoenberg; when pared down to a streamlined octet of winds and strings, the elegance of Strauss' melodic construction is all the more apparent. Dean's arrangement also preserves a bit of the overture's colorful percussion, with the horn and viola covering snare drum and the cello switching to triangle to add metallic shimmer.
Additional Resources
PDF score of the original version from the IMSLP Petrucci Music Library
Recording of a Strauss transcription by Schoenberg
Brett Dean
Sextet, "Old Kings in Exile" (2010)

Approximate duration: 20 minutes
After studying violin in his hometown of Brisbane, Australia, Brett Dean earned a position in the viola section of the Berlin Philharmonic in 1985. To contribute to the repertoire of the Scharoun Ensemble, an octet he participated in with fellow Berlin Philharmonic members, Dean started arranging existing music (including the Strauss Overture heard on this program). Arranging soon led to composing original works, and the self-taught Dean rose to become a leader in his adopted field—a stature confirmed when his violin concerto, The Lost Art of Letter Writing, won the prestigious Grawemeyer Award in 2009.
Dean composed his Sextet in 2010 for three powerhouse new music groups on separate continents: the Nash Ensemble in London, the Australia Ensemble in Sydney and Eighth Blackbird in Chicago. The score's instrumentation is known in music circles as "Pierrot plus percussion," since it adds a percussionist to the five-piece grouping Schoenberg used in Pierrot lunaire. This Sextet draws an unusually broad array of sounds from the ensemble, with the flute doubling on alto flute and piccolo, the clarinet doubling on bass clarinet, the pianist activating the strings with a timpani mallet, and the violinist retuning down a step. The most striking effect in the orchestration requires paperclips (specifically serrated paperclips, for better grip) to be placed on the lowest strings of the violin and cello.
The subtitle of the Sextet, "Old Kings in Exile," references The Old King in His Exile by the Austrian writer Arno Geiger, a memoir about his relationship with his aging father. Dean dedicated his work to his own parents, but otherwise he leaves the extramusical associations to the listener's imagination.
Atmospheric music in a "slow, spacious" pulse bookends the work, serving as Prelude and Postlude to the fast central section labeled "Double Trio." Shifting meters and superimposed rhythmic layers maintain a lively, scherzo-like mood that grows more mysterious and urgent following a slow interruption. 
Additional Resources
Sound clips of Sextet from 2015 recording by Syzygy Ensemble
Composer profile from publisher Boosey & Hawkes
Feature on Dean by Paul Griffiths for Gramophone
Johannes Brahms
Sextet No. 2 in G major for Strings, Op. 36 (1864-65)

Approximate duration: 35 minutes
Between 1860 and 1865 Brahms created seven works of chamber music that marked his true arrival as a composer for the ages. The earliest of the series employed an uncommon ensemble: a sextet of strings featuring pairs of violins, violas and cellos. There were only scattered precedents for Brahms' scoring, notably a set of six sextets by Luigi Boccherini from 1776 and one by Louis Spohr from 1848. This dearth of sextets probably appealed to Brahms, who was ever conscious of the shadows of his predecessors. Shying away from Beethoven's territory, Brahms did not complete a symphony or a string quartet until he passed the age of 40.
After two Piano Quartets and a Piano Quintet, Brahms returned to his unusual configuration of six strings, beginning the Second String Sextet in the summer of 1864 and completing it the following May. Some of his source material dated back to compositional fragments from the 1850s, and there was even a veiled reference to his personal history: In 1859 Brahms backed out of his engagement to Agathe von Siebold, a name he encoded in one of the Sextet's themes by using the pitch sequence A-G-A-(t)H-E. (H is the German equivalent of B-natural.)
The first movement shades the G-major tonality with foreign sounds from the distant key of E-flat, creating a dark and mysterious harmonic framework. Meanwhile the melodies progress with utmost economy, mostly elaborating the crisp leaps and arpeggios of the first few measures. Brahms, wasting nothing, even milked the melodic possibilities of the initial accompaniment figure of a slow trill. 
All those flashes of E-flat major in the first movement, reappearing up to the very end, have the effect of pushing the G major home key toward its more somber twin, G minor. (E-flat fits within the key of G minor, but not G major.) In the Scherzo that arrives as the second movement, a key setting of G minor confirms the drift into stormy waters. Transparent textures, crisp counterpoint and dry pizzicato (plucking) impart a sly, devilish charm to the movement, and a contrasting passage of boisterous dance music ensures that the minor-key escapades are all in good fun.
This ongoing conflict of major and minor harmony holds sway in the slow movement as well, a theme-and-variations structure that lays out its initial material in an unrooted setting for two violins and viola, postponing a solid arrival in the new key of E minor. The masterful variations pick apart the subtle ambivalence at the heart of this musical material, until glints of E major take hold for a sweet conclusion.
By this point, we should not be at all surprised that the finale teases us with a minor-key flourish at the beginning. It ultimately resolves all the amassed tension with a warm and hearty arrival in G major, taking full advantage of the large ensemble and its orchestra-like body of sound.
Additional Resources
PDF score from the IMSLP Petrucci Music Library
Video of live performance
Listening guide by Kelly Dean Hansen

-- Copyright © 2017 Aaron Grad
Aaron Grad is a composer, guitarist and writer based in Seattle. Besides providing program notes for the New World Symphony, he has been the Orpheus Chamber Orchestra's program annotator since 2005 and also contributes notes to the Saint Paul Chamber Orchestra and Seattle Symphony.
Lawrence Dutton, viola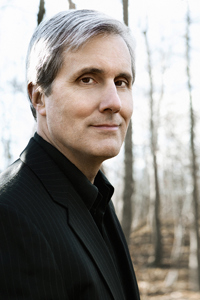 Lawrence Dutton, violist of the nine-time Grammy Award-winning Emerson String Quartet, has collaborated with many of the world's great performing artists, including Isaac Stern, Mstislav Rostropovich, Oscar Shumsky, Leon Fleisher, Sir Paul McCartney, Renée Fleming, Sir James Galway, Andre Previn, Menahem Pressler, Walter Trampler, Rudolf Firkusny, Emanuel Ax, Yefim Bronfman, Lynn Harrell, Joseph Kalichstein, Misha Dichter, Jan DeGaetani, Edgar Meyer, Joshua Bell and Elmar Oliveira, among others. He has also performed as guest artist with numerous chamber music ensembles such as the Juilliard and Guarneri quartets, Beaux Arts Trio and Kalichstein-Laredo-Robinson Trio. Since 2001 Mr. Dutton has been the Artistic Advisor of the Hoch Chamber Music Series, presenting three concerts at Concordia College in Bronxville, New York. He has been featured on three albums with the Grammy Award-winning jazz bassist John Patitucci on the Concord Jazz label, and has recorded Shostakovich's Piano Quintet and the Fauré's G minor Piano Quartet with the Beaux Arts Trio on the Philips label. His Aspen Music Festival recording with Jan DeGaetani for Bridge records was nominated for a Grammy Award.
Mr. Dutton has appeared as soloist with many American and European orchestras, including those of Germany, Belgium, New York, New Jersey, Connecticut, Colorado and Virginia, among others. He has also appeared as guest artist at the music festivals of Aspen, Santa Fe, Ravinia, La Jolla, Heifetz Institute, Great Mountains in Korea, Chamber Music Northwest, Rome Chamber and Great Lakes. With the late Isaac Stern he had collaborated in the International Chamber Music Encounters both at Carnegie Hall and in Jerusalem.
Currently Professor of Viola and Chamber Music at Stony Brook University and at the Robert McDuffie School for Strings at Mercer University in Georgia, Mr. Dutton began violin studies with Margaret Pardee and on viola with Francis Tursi at the Eastman School. He earned his bachelor's and master's degrees at The Juilliard School, where he studied with Lillian Fuchs and has received Honorary Doctorates from Middlebury College in Vermont, The College of Wooster in Ohio, Bard College in New York and The Hartt School of Music in Connecticut. Most recently, Mr. Dutton and the other members of the Emerson Quartet were presented the 2015 Richard J. Bogomolny National Service Award from Chamber Music America and were recipients of the Avery Fisher Award in 2004. They were also inducted into the American Classical Music Hall of Fame in 2010 and were Musical America's Ensemble of the Year for 2000. Mr. Dutton resides in Bronxville, NY with his wife violinist Elizabeth Lim-Dutton and their three sons, Luke, Jesse and Samuel.
Mr. Dutton exclusively uses Thomastik Spirocore strings. His viola is from Samuel Zygmuntowicz (Brooklyn, NY 2003).