Events & Tickets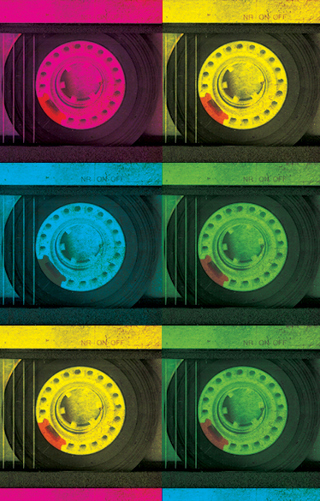 System.Linq.Enumerable+WhereSelectArrayIterator`2[System.String,System.String]
MIXTAPE
New World Center
Sit back and relax as the Fellows of the New World Symphony present a live orchestral mixtape spanning centuries and genres galore. Featuring music of the classical era, as well as jazz, hip-hop, and rock-n-roll, this program is the true all-time greatest hits playlist. Join us for an evening of J.S. Bach, The Beach Boys and everything in between. This concert is part of a new series of events where selected Fellows design one-of-a-kind events, showcasing their wildly creative imaginations and immense talent. 
The New Tropic Instrument Jungle:
Arrive one hour early to enjoy The New Tropic Instrument Jungle, where you can meet the Fellows and learn more about their instruments and how they create sound. The New Tropic Instrument Jungle will close 15 minutes prior to the start of the performance.
Post-Concert Reception:
Following MIXTAPE, please join us in the Atrium of the New World Center for a free post-concert reception featuring a performance by The alt Default and complimentary refreshments provided by Bacardí and Total Wine!
Program
Maurice Ravel
(1875-1937)

Johann Sebastian Bach
(1685-1750)

Concerto No. 1 in D minor for Harpsichord and String Orchestra, BWV 1052
James "J Dilla" Yancey/Miguel Atwood-Ferguson

Selections from Suite for Ma Dukes
Gunther Schuller
(1925-2015)

Seven Studies on Themes of Paul Klee
George Gershwin
(1898-1937)

Richard Strauss
(1864-1949)

The Beach Boys
Arranged by Sam Hyken

"Let's Go Away for Awhile"
Richard Strauss
(1864-1949)

The Beach Boys
Arranged by Sam Hyken

Maurice Ravel
(1875-1937)

L'enfant et les sortilèges
Igor Stravinsky
(1882-1971)

Short Ride in a Fast Machine
Nicholas Platoff, trombone fellow and host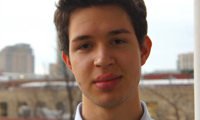 Nicholas Platoff is a second-year Trombone Fellow at the New World Symphony. He has been recognized in both national and international competitions, as winner of the Aspen Music Festival and School Brass and Percussion Concerto Competition, National Brass Symposium Trombone Excerpt Competition and United States Coast Guard Band Young Artist Competition. He was also a Level II winner at YoungARTS week, and finalist in the International Trombone Association's Robert Marstellar solo competition. In September 2015 he was the only American to advance to the second round of the ARD competition in Munich. 
A 2014 graduate of Northwestern University's Bienen School of Music, Mr. Platoff was awarded Brass Department Honors and a bachelor of music degree with a double major in trombone performance and music theory. 
Mr. Platoff was the Per Brevig Trombone Fellow at the Aspen Music Festival and School, where he was Principal Trombone of the Aspen Chamber Symphony and a featured soloist on the Carbondale Library Recital Series. He has also attended the Spoleto Festival U.S.A., Britten-Pears Programme in Aldeburgh (U.K.) and the National Orchestral Institute. 
Earlier this year, Mr. Platoff performed as Guest Principal Trombone with the Miami Symphony. During his time at Northwestern, he performed regularly with the Civic Orchestra of Chicago as an associate member and for two years as bass section leader with Chicago's renowned St. James Cathedral Choir. 
Mr. Platoff's teachers include Michael Mulcahy, Per Brevig, Christopher Davis, Peter Ellefson, Terrence Fay, Randall Hawes, Timothy Higgins and Douglas Wright.
Christian Reif, conductor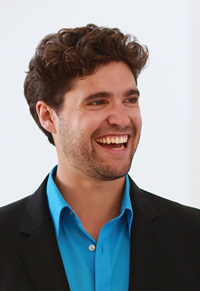 German conductor Christian Reif has just been appointed Resident Conductor with the San Francisco Symphony and Music Director of its internationally acclaimed Youth Orchestra, after making a "powerful symphony debut" with the Symphony in the fall. He is currently the second-year Conducting Fellow at the New World Symphony. This past season he conducted the Tanglewood Music Center Orchestra in several world premieres as part of Tanglewood's 75th anniversary summer and worked as cover conductor for the Los Angeles Philharmonic. In 2014 he served as assistant conductor for Alan Gilbert at the NY PHIL BIENNIAL. Mr. Reif is currently a member of Germany's prestigious Conductor's Forum (Dirigentenforum). He won the 2015 German Operetta Prize, awarded by the German Music Council. 
This season Mr. Reif led the Munich Chamber Opera in performances of Mozart's La finta semplice in Munich's famous Cuvilliés Theater. He has led several orchestras and ensembles both in the U.S. and abroad, including the Juilliard Orchestra, Salzburg Chamber Soloists, Georgian Chamber Orchestra and Israel Chamber Orchestra. His enthusiasm for performing contemporary music has led to many world premieres, among which were Michael Gordon's El Sol Caliente, a city symphony in honor of Miami Beach's centennial, and also concertos for DJ and orchestra, performed at the New World Symphony's nightclub-style PULSE events. 
A dedicated and enthusiastic educator, Mr. Reif has taught piano, coaches instrumentalists and works with singers as a repetiteur. He also worked as a Teaching Fellow in The Juilliard School's Ear Training Department and additionally served as its Department Assistant. He hosted and conducted the New World Symphony's 2014 education concerts, which were also webcast to area schools. 
In 2014 Mr. Reif completed his master of music degree in conducting at The Juilliard School under Alan Gilbert, after studying with Dennis Russell Davies at the Mozarteum Salzburg. For his outstanding achievements at The Juilliard School, Mr. Reif was the recipient of the Charles Schiff Conducting Award. He also holds a scholarship from the German study promotion program of the Cusanuswerk and two Kulturförderpreise awards given to promising artists of the region who promote cultural advancement in their communities.
Miguel Atwood-Ferguson, conductor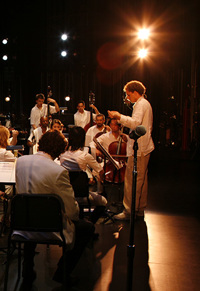 Miguel Atwood-Ferguson is a very unique and special force in today's world of music. Having recorded on over 400 albums, films and TV commercials, he effortlessly bridges diverse genres and generations of musical and cultural elements into cohesive and magical presentations. One of Mr. Atwood-Ferguson's greatest achievements to date was in 2009 when he composed and conducted the historic Suite for Ma Dukes concert in Los Angeles, leading over 60 musicians in tribute to the transcendent modern Hip-Hop producer J Dilla. 
Having studied classically since the age of four and being exposed to cultures and art from all around the world, Mr. Atwood-Ferguson is now able to enjoy a very diverse career collaborating with many amazing artists. He has had the great fortune to perform or record with giants such as Ray Charles, Stevie Wonder, Quincy Jones, Henry Mancini, Esa-Pekka Salonen, Wayne Shorter, Billy Higgins, Ray Brown, Brad Mehldau, Hubert Laws, Seu Jorge, Dr. Dre, Will.i.am, Madlib and many others. 
While performing on violin and viola and arranging highly personal arrangements are Mr. Atwood-Ferguson's main pursuits, he also is an educator, DJ, producer, music director and composer. He leads many of his own ensembles and has had incredible artists like Seu Jorge, Sly Stone, George Clinton, Shuggie Otis, Flying Lotus, Stephen 'Thundercat' Bruner, Chris 'Daddy' Dave, Zap Mama, Jose James, Bilal, Meshell Ndegeocello, Aloe Blacc, Pharoahe Monch, Quadron, Karriem Riggins, Talib Kweli, Posdnuos and Hiatus Kaiyote as his own special guests. 
In 2011 Mr. Atwood-Ferguson had the honor of providing Oprah Winfrey with a one-man orchestra of himself as the music behind the main promo of her new TV Network 'OWN' courtesy of Mr. Atwood-Ferguson's intro to his duet with Will.i.am off of the Black Eyed Peas' The Beginning 2010 album. In addition to giving his first TED Talk, another recent achievement was the successful premiere of his concerto for flute, viola and 70-piece orchestra entitled Love's Beckoning that was commissioned by the Symphonic Jazz Orchestra through a NEA grant. He recently had the honor of performing alongside Lady Gaga on stage for her career breakthrough performance of The Sound of Music at the 87th Annual Academy Awards. 
Mr. Atwood-Ferguson has plans to release his very first album in 2015 on the Los Angeles indie label Brainfeeder.
John Wilson, piano
A third-year Piano Fellow at the New World Symphony, John Wilson regularly performs solo, chamber, concerto and orchestral repertoire, and is equally at home on the piano, organ, harpsichord, celeste and synthesizer. In addition to the New World Symphony, he has recently won keyboard auditions for guest orchestral positions with the Milwaukee and San Diego symphonies. Previously he served as Principal Keyboardist for the Reading Symphony, and as répétiteur for Baltimore Lyric Opera. 
Mr. Wilson has recently performed as a soloist with the New World Symphony, Napa Valley Festival Academy Orchestra, New Amsterdam Symphony and Camerata Notturna in New York City. Taking a particular interest in contemporary music, he has performed on the U.S and World Premiere performances of works by Reinbert de Leeuw, Michael Tilson Thomas, HK Gruber, Timo Andres and Bernd Deutsch. Mr. Wilson has performed in recital with violinist Joshua Bell and cellist Johannes Moser, and in ensembles with Daniel Hope and Robert McDuffie. He has also collaborated with David Foster, on synthesizer, and Audra McDonald, on piano. 
While at the New World Symphony, Mr. Wilson has studied with Emanuel Ax, Garrick Ohlsson and Jean-Yves Thibaudet. He is also a graduate of Peabody Conservatory, where he studied with Benjamin Pasternack and Marian Hahn, performed in master classes with Leon Fleisher and Murray Perahia, and was a recipient of the Presser Award and Clara Ascherfield Prize.
Ciro Foderé, piano
Graced with a powerful musicality and fiery technique, pianist Ciro Foderé has established himself as a well sought soloist and chamber musician. Regularly invited as a concerto soloist by orchestras such as the Charleston Symphony Orchestra, Symphonic Orchestra of Rosario, Symphony of the Americas, Miami Symphony Orchestra, Montevideo Philharmonic, Sendai Philharmonic, Philharmonic of Extremadura and recently the Philharmonic of the state of Sao Paulo, he has worked with conductors David Stahl, Ignaz Solzhenitsyn, David del Pino and as a chamber musician alongside violinist Joshua Bell and soprano Renée Fleming.
A champion of virtuoso piano repertoire, the press has hailed his performances of concertos by Rachmaninoff and Saint-Saëns as "masterful, electric, by turns fiery and lyrical" (The Post and Courier), "edge-of-the-seat thrilling" featuring "technical sheen articulation, alert dynamic shading and an imaginative approach"(Miami Herald).
Mr. Foderé's versatile playing has seen him appear both as a recitalist and orchestral musician in Carnegie Hall, Academy of Santa Cecilia, Pittsburgh Concert Society and in festivals such as Perugia, Londrina Music Festival, International Piano Series, Spoleto Festival and Trujillo Music Festival. His performances have been broadcasted by America's National Public Radio (NPR) and North and South American TV. 
Always enthusiastic about expanding his repertoire, Mr. Foderé has premiered works by numerous American composers. Composer Florencia Di Concilio dedicated a piano concerto to Mr. Foderé which was recently premiered with the Miami Symphony Orchestra. After finishing his fellowship with the New World Symphony, Mr. Foderé became an active teacher in the community and is a professor at the New World School of the Arts and University of Florida in Miami. 
Mr. Foderé is the first prize winner of the XIV Bartok-Kabalevsky-Prokofieff International Competition. Born in Montevideo, Uruguay, he started studying piano at age four. Since moving to the U.S. while still a teenager, his teachers and mentors have been Enrique Graf and the late Earl Wild.
In the 2015-16 season, Mr. Foderé's concert engagements include performances of Rachmaninoff's and Prokofiev's Second Piano Concertos, Mendelssohn's Concerto for Violin and Piano, Gershwin's Rhapsody in Blue, as well as solo recitals in both North and South America.
Jacqueline Bolier, soprano
Soprano Jacqueline Bolier has been praised for singularity and beauty of voice as well as a striking ability to connect with her audience.  A graduate of the prestigious Curtis Institute of Music, Ms. Bolier has been seen by Philadelphia audiences in productions of Menotti's The Counsel and Puccini's Gianni Schicchi and La Bohème. She was also featured in performances under the direction of Tito Capobianco at the Portland Opera.  Equally at home on the concert and recital stage, Ms. Bolier has been seen in performances at the Music Academy of the West and the Academie Internationale d'ete de Nice.  Throughout the Northeast Ms. Bolier has given back to her community by performing on private stages and by working with the Turnaround Arts Institute, a program of the President's Committee on the Arts and Humanities.  Past awards include prizes from the Licia Albanese Foundation, the Queens College Vocal Heritage Competition, and the Art Song Preservation Society.  Ms. Bolier can be heard on a live recording of Rorem's Miss Julie on Albany Records. 
Most recently Ms. Bolier has been an Artist in Residence at the Kent School of Connecticut and made her debut at Washington's Kennedy Center as part of the highly regarded DEMO series curated by Damian Woetzel.
Zoë Fromer, vocalist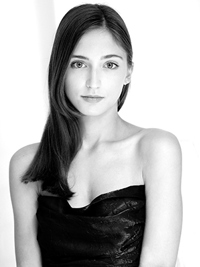 An award-winning jazz vocalist, Zoë Fromer began her musical career at an early age, growing through dedication and practice. With a charming persona and alluring voice, her talent is evident from the moment she steps on stage. Currently attending the University of Miami Frost School of Music on a full scholarship, Ms. Fromer continues to perform throughout Florida while also teaching voice and piano. 
From the time she first began to read, Ms. Fromer immediately picked up singing and has been passionate about it since. Though singing in showers or on car rides had been a hobby since the age of three, when she was eight she realized she wanted to pursue singing as a life path when her mother showed her Freddie Mercury performing "Somebody To Love."  From elementary school choirs to musical theater in high school, Ms. Fromer mastered solos and lead roles, making music a part of her everyday life through constant practice. 
Ms. Fromer began her shift towards jazz music for the big band at nationally acclaimed Atlantic Community High School in Delray Beach. While having coffee with another musician, Andrew Forman, an opportunity to expand her exposure came at a perfect time. Mr. Forman's mentor, Drew Tucker, a local vibraphone player and philanthropic coordinator asked them to play a tune. Impressed, he started getting weekly gigs for them, fortifying her belief that music could be a career and not just a hobby. At 17, she was singing and playing guitar with him at venues a couple of days a week. 
Recognition dutifully followed her talent. Playing at local festivals and venues enabled Ms. Fromer to win first place in the 2013 Palm Beach Post Pathfinder Awards category for vocal music.  In 2013 she accepted a full scholarship to attend the University of Miami Frost School of Music, where she is currently pursuing an undergraduate degree in jazz vocal performance. In 2015 she was part of the school's JVII vocal ensemble, which won the Downbeat award for Undergraduate Small Vocal Ensemble. She remains active in the Miami jazz scene while giving contemporary voice and piano lessons at Miami's Live! Modern School of Music. 
With her unique sound and dedication to her craft, Ms. Fromer is truly a budding force on the South Florida jazz scene.  She has played in Austin, Miami, Tampa, Orlando and Boca Raton, where she opened for Natalie Cole. She has performed with contemporary jazz luminaries such as Cyrille Aimée, Justin Faulkner, Aaron Lebos, Pete Rodriguez, James Francies, Ulysses Owens, Jr. and Shelly Berg.  Known for her mature, warm voice, Ms. Fromer's emotional attention to the lyric speaks beyond her years.