Events & Tickets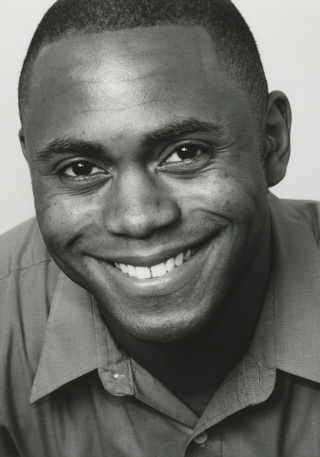 Free
PRE-SEASON ORCHESTRA CONCERT: FATE AND FURY
New World Center
Saturday, September 23 at 7:30 PM
Program
Kazem Abdullah (NWS 2002-04) returns to bring you the "new" New World Symphony in its first orchestra concert of the season! Pyotr Ilyich Tchaikovsky's tormented personal life provided inspiration for his monumental Fourth Symphony, a powerful rumination on fate. Named for its larger-than-life scale and character, Wolfgang Amadeus Mozart's final symphony is often considered his crowning achievement. Kevin Puts says he was driven by pure enjoyment when writing his explosive fanfare Network.
Tickets no longer available online.
Program
Kevin Puts
(b. 1972)
Approx. Duration: 7 minutes

Wolfgang Amadeus Mozart
(1756-1791)
Approx. Duration: 26 minutes

Symphony No. 41 in C major, K. 551, "Jupiter" (1788)

Allegro vivace
Andante cantabile
Menuetto: Allegretto – Trio
Molto allegro
Piotr Ilyich Tchaikovsky
(1840-1893)
Approx. Duration: 44 minutes

Symphony No. 4 in F minor, Op. 36 (1877-78)

Andante sostenuto
Andantino in modo di canzona
Scherzo: Pizzicato ostinato
Finale: Allegro con fuoco
Kevin Puts
Network (1997)

Approximate duration: 7 minutes
Kevin Puts is one of the most lyrical and impactful composers of his generation, a status confirmed when he won the 2012 Pulitzer Prize for his debut opera, Silent Night. While that opera has become his most recognizable calling card, longtime fans most likely know Puts from his dozens of orchestral works, including four symphonies and eleven concertos. An early opportunity to hone his orchestral craft came when the California Symphony selected him for their Young American Composer-in-Residence position from 1996 to 1999. Network, from 1997, was one of the compositions born during that residency. 
This early score, Puts noted, "represents the fascination I had while still a student with 'minimalist' and 'post-minimalist' composers (like Steve Reich, Phillip Glass and John Adams) and the great beauty, freshness and rhythmic energy of their work." Network draws its captivating force from the inner relationships of fine-grain gestures that repeat, cascade and mutate through the orchestra. "It is driven," Puts explained, "by the pure enjoyment of chords and rhythm and orchestral sounds."
Wolfgang Amadeus Mozart
Symphony No. 41 in C major, K. 551, "Jupiter" (1788)

Approximate duration: 26 minutes
When Mozart began writing symphonies he was an eight-year-old keyboard prodigy in London, where he had played for King George III and befriended J. C. Bach—the youngest son of J. S. Bach and a trendsetter in the emerging genre of the symphony. Mozart's earliest symphonies naturally followed the bright and clean style mastered by the "London" Bach. Later, as a teenager back in his hometown of Salzburg, Mozart looked to the example of Joseph Haydn, whose brother happened to work alongside Mozart and his father. Some of the symphonies Mozart wrote when he was 17 and 18 stand among his first truly brilliant compositions, and by that time he had already completed three-fourths of his lifetime symphonic output. 
Mozart had fewer occasions to write symphonies during his heyday as a busy freelancer in Vienna. He might have never written his three final symphonies were it not for the money troubles that plagued his final years, a period when demand for his performances had dried up. Some opportunity must have sparked this symphonic trilogy (a detail historians have not managed to unearth), but most likely nothing came of it. Mozart may not even have heard all three before he died. 
Mozart saved his most virtuosic symphonic statement for last. The Symphony No. 41, completed on August 10, 1788, has long been known as the "Jupiter" Symphony, a moniker probably added by Johann Peter Salomon, the same impresario who brought Haydn to London. Jupiter—king of the Roman gods, ruler of the sky and protector of law—is a fitting emblem for Mozart's resplendent C-major Symphony. 
The opening movement, set in an energized Allegro vivace tempo, establishes a ceremonial atmosphere with an abundance of quick, stepwise swoops. The Andante cantabile slow movement follows with serene and spacious music, in which ample rests and breaks leave melodies unaccompanied, downbeats unstressed and textures uncluttered. 
The Menuetto, an elegant study in contrasts, clears the air for the finale. In this symphonic tour de force, the orchestra introduces a number of related themes and then juggles them in a variety of contrapuntal techniques. This balancing act reaches its climax in the coda, which contains a swirling fugue treatment of all five main themes simultaneously. It is a minute-long microcosm of Mozart's genius: an uncanny balance of intellectual perfection and life-affirming spirit.
Piotr Ilyich Tchaikovsky
Symphony No. 4 in F minor, Op. 36 (1877-78)

Approximate duration: 44 minutes
In July of 1877 Tchaikovsky hastily married Antonina Ivanovna Milyukova, a former student who had professed her love in a letter and threatened suicide if spurned. He may have hoped marriage would resolve his conflicted sexuality and he stood to benefit from the inheritance his new wife was due to receive, but such motivations were unlikely to produce a successful union. Fearing a mental breakdown, Tchaikovsky escaped to the countryside two weeks after the wedding. Ten days after returning, he made the suicidal gesture of wading into the frigid Moscow River. He then fled to Saint Petersburg, where a mental breakdown left him unconscious for two weeks. On the advice of friends and doctors, Tchaikovsky separated permanently from Antonina after three months of marriage.
Another woman entered Tchaikovsky's life around the same time as his wife, and this relationship proved much healthier. The wealthy widow Nadezhda von Meck paid Tchaikovsky a generous stipend from 1877 to 1890, during which time the two engaged in a legendary correspondence. In fact, letters were their only mode of contact, since Meck stipulated that they never meet in person. Through this unusual relationship, Tchaikovsky came to consider Meck "my dearest friend," as he expressed in the dedication to his Fourth Symphony. 
Tchaikovsky began the Symphony in the spring of 1877, during the bizarre buildup to his marriage, and he finished the work while recuperating in Italy and Switzerland over the winter. In a letter to Meck, Tchaikovsky outlined the Symphony's underlying program, especially the central importance of "Fate, the inexorable power that hampers our search for happiness." Following the model of Beethoven's Fifth Symphony, Tchaikovsky's "Fate" motto announces itself at the outset. Whereas Beethoven subjected his initial kernel to continual variation, Tchaikovsky reserved his motto for carefully timed reprisals, snapping listeners back to awareness of Fate's inescapable force. After the slow introduction, the substantial first movement takes up a searing new melody full of tense descents. 
Tchaikovsky's Italian tempo heading for the second movement indicates that this music, moving at a gentle walking pace, is constructed in the manner of a song. A solo oboe delivers the first statement of the innocent, folk-like theme. The Scherzo third movement follows as a kinetic study on the string technique of plucking, or pizzicato. 
Again observing the model of Beethoven's Fifth, Tchaikovsky's minor-key "Fate" Symphony closes with a finale in the affirmative major key. The movement quotes a Russian folk song, "In the Meadow there Stood a Birch Tree," building increasing urgency until a return of the dramatic "Fate" theme. A return of the fiery music from the start of the movement burns away any lingering uncertainty, and the Symphony ends triumphantly. 
-- Copyright © 2017 Aaron Grad
Aaron Grad is a composer, guitarist and writer based in Seattle. Besides providing program notes for the New World Symphony, he has been the Orpheus Chamber Orchestra's program annotator since 2005 and also contributes notes to the Saint Paul Chamber Orchestra and Seattle Symphony.
Kazem Abdullah, conductor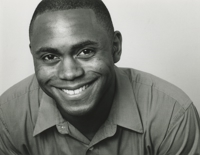 A vibrant, versatile and compelling presence on the podium, American conductor Kazem Abdullah is one of the most watched up-and-coming talents on the international stage today. He was Generalmusikdirektor of the City of Aachen, Germany from 2012 to 2017. His predecessors in this tradition-rich post include Fritz Busch, Herbert von Karajan and Wolfgang Sawallisch. 
In the 2017-18 season Mr. Abdullah will make appearances with the New World Symphony, Colours for Music Festival in Charleston, South Carolina, Brandenburgsiches Staatsorchester, Orchester Südwestfallen and Jacksonville Symphony. In addition to these engagements, he will conduct an opera Gala at Robeco SummerNights festival at the Concertgebouw, and will also conduct the American premiere of Charles Wuorinen's opera Brokeback Mountain with the New York City Opera.  
A passionate advocate of new music as well as the established repertoire, Mr. Abdullah continues to develop relationships with national and international orchestras and opera houses. Among his orchestral credits are the St. Gallen Symphony Orchestra, Berliner Kammerphilharmonie, Nürnburg Philharmoniker, Staatskapelle Weimar, Finnish Radio Symphony Orchestra, Helsinki Philharmonic Orchestra, Orquesta Filarmónica de la Ciudad de México, Oregon Symphony, Indianapolis Symphony, Detroit Symphony, Pittsburgh Symphony, Cincinnati Symphony, Pasadena Symphony, Huntsville Symphony, Dayton Philharmonic, Napa Valley Symphony, Elgin Symphony, Chicago Sinfonietta and National Arts Centre Orchestra of Ottawa. During the 2013-14 season, Mr. Abdullah guest conducted the Pasadena Symphony, Augsburg Philharmoniker, Orkest Zuidnederland, Orchestre Symphonique et Lyrique de Nancy and Opera national de Lorraine. 
Of special note are three acclaimed orchestral engagements from the 2009-10 season: leading the Orquestra de São Paulo, one of Brazil's most celebrated classical music ensembles, on its third United States coast-to-coast tour; conducting the New World Symphony's 2009 Ives In-Context Festival by special invitation from Michael Tilson Thomas; and substituting on very short notice to conduct the Tanglewood Music Center Orchestra in performances of Purcell's Dido and Aeneas in collaboration with the Mark Morris Dance Group. In the opera arena, Mr. Abdullah has guest conducted such esteemed companies as the Atlanta Opera, where he conducted Così fan tutte, and the Théâtre du Châtelet de Paris, where he led sold-out performances of Scott Joplin's Treemonisha. Mr. Abdullah made his Meropolitan Opera debut in 2009 conducting Gluck's Orfeo ed Euridice. The New York Times lauded this first performance at the Metropolitan Opera as "a confident performance, impressively responsive to the singers during their long stretches of orchestra-accompanied recitative." 
Born in Indiana, Mr. Abdullah began his music studies at the age of 10. He graduated from the University of Cincinnati's College-Conservatory of Music with a bachelor of music degree in clarinet performance. He then studied at the University of Southern California before joining the New World Symphony as a Clarinet Fellow under Michael Tilson Thomas for two seasons.