Events & Tickets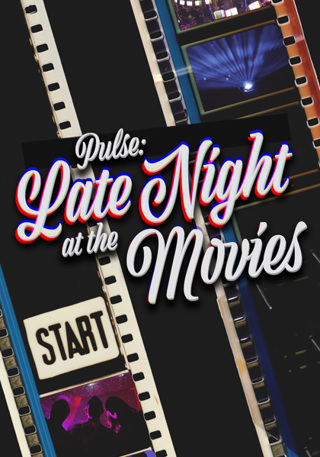 Special Event
PULSE: LATE NIGHT AT THE MOVIES
New World Center
Friday, January 19 at 9:00 PM
Lights, camera, action! Grab your friends for the last Pulse of the season--a cinematic spectacular featuring music from your favorite soundtracks, like Star Wars, James Bond, The Incredibles, West Side Story, The Godfather, Superman, Inception and more! Kick off your weekend in South Beach with the hottest lounge-meets-orchestra collab: New World Symphony and DJs Dude Skywalker. Stand up close and groove alongside the performers, or arrive early to immerse your senses in the late-night lounge vibe from a seat upstairs. Make history by witnessing the world premiere of Sam Hyken's new work for DJ and orchestra. You've never experienced music fusion like this!
*Friends of NWS members with tickets to Pulse are invited to the special pre-concert cocktail on the rooftop of the New World Center, with complimentary cocktails and light bites. To join visit www.nws.edu/friends. 
Tickets no longer available online.
Program
DJ SET 1: FEATURING DJs DUDE SKYWALKER
Concluding with Tiger's Eye, an original work by Sam Hyken created in collaboration with Dude Skywalker.
ORCHESTRA SET 1:
JOHN WILLIAMS                                            Main Title from Star Wars (1977)
(b. 1932)
GEORGE GERSHWIN                                  Promenade (Walking the Dog) from Shall We Dance (1937)
(1898-1937)
Arranged by Sol Berkowitz                          
MICHAEL GIACCHINO                                   Theme from The Incredibles (2004)
(b. 1967)
DANNY ELFMAN                                            Theme from Spider-Man (2002)
(b. 1953)
PAUL DUKAS                                                   The Sorcerer's Apprentice (1897) heard in Fantasia (1940)
(1865-1935)
DJ SET 2: FEATURING DJs DUDE SKYWALKER
Together with NWS Fellows and concluding with Canto Bight, an original work by Sam Hyken created in collaboration with Dude Skywalker.
ORCHESTRA SET 2:
RICHARD STRAUSS                                       Sunrise from Also sprach Zarathustra (1896) heard in
(1864-1949)                                                     2001: A Space Odyssey (1968)
SERGEI PROKOFIEV                                       Troika from Lieutenant Kijé (1934)
(1891-1953)
MONTY NORMAN                                         Theme from James Bond (1962)
(b. 1928)
Arranged by John Cacavas
HANS ZIMMER                                               Dream is Collapsing from Inception (2010)
(b. 1957)
JOHN WILLIAMS                                            Theme from Superman (1978)
LEONARD BERNSTEIN                                  Mambo from West Side Story (1957)
(1918-1990)
SAM HYKEN                                                    Alive! for DJs and Orchestra (2018; world
(b. 1981)                                                          premiere of NWS commission)

                                                                           Dude Skywalker
CLOSING SET: FEATURING DJs DUDE SKYWALKER
PROGRAM NOTES FOR ORCHESTRA SETS
ORCHESTRA SET 1:
JOHN WILLIAMS
Main Title from Star Wars (1977)
John Williams—the man responsible for the music of Jaws, Star Wars, E.T., Raiders of the Lost Ark, the Harry Potter movies and so many other unforgettable themes—is a legend in the art of film scoring and the most well-known American composer alive today. When he composed the iconic main title to Star Wars in 1977, he knew that it would be preceded by the classic 20th Century Fox Fanfare, and he created a seamless transition from that classic Hollywood intro to his own brassy theme.
GEORGE GERSHWIN
Promenade (Walking the Dog) from Shall We Dance (1937)
Arranged by Sol Berkowitz                         
Brothers George and Ira Gershwin created some of the most enduring songs in the American canon, first for Broadway shows, and later for Hollywood movies, before George's life was cut short by brain cancer at the age of 38. Their last collaboration was Shall We Dance, a 1937 film starring the king and queen of musical comedy: Fred Astaire and Ginger Rogers. With Astaire playing a famous ballet dancer whose real love was jazz, the score led George Gershwin to create some of his most sophisticated hybrids of classical and jazz styles. The flirtatious Promenade, affectionately known as Walking the Dog, features a solo clarinet (a part written for jazz bandleader Jimmy Dorsey) inserting "blue notes" and other sassy inflections. In the movie, this music accompanies a wordless scene in which the prim and disinterested Ginger Rogers walks her dog on the deck of a cruise ship; Astaire's character bribes his way to borrowing a dog just so he can stroll alongside her. 
MICHAEL GIACCHINO
Theme from The Incredibles (2004)
Michael Giacchino is a standout among a new generation of composers for whom video games, television and feature films represent overlapping terrains in the 21st-century media landscape. Director J. J. Abrams discovered Giacchino through his video game scores, and their subsequent collaborations on the TV series Alias and Lost earned Giacchino his first job on a feature film for Pixar's The Incredibles. His retro, swinging theme channels 1960s spy thrillers like Mission: Impossible and the early James Bond movies. 
DANNY ELFMAN
Theme from Spider-Man (2002)
Danny Elfman got his start in the oddball rock band Oingo Boingo (of "Weird Science" fame). Since first teaming up with director Tim Burton in 1985, he has provided music for all but three Burton features, lending his signature zaniness and mystery to such classics as Beetlejuice and Edward Scissorhands. Elfman brought that same spooky, fantastical sound to his theme music for Sam Raimi's Spider-Man in 2002. 
PAUL DUKAS
The Sorcerer's Apprentice (1897) heard in Fantasia (1940) 
Paul Dukas wrote his most famous work in 1897, in the early years of a career that would prove to be more impactful in the field of music journalism than in the craft of composition he had studied at the Paris Conservatory. Based on a ballad poem by Goethe, The Sorcerer's Apprentice touched on all the major trends sweeping Paris, from Wagnerian opera to the rustic scene painting of the "Russian Five" to the luxurious dreaminess of Debussy. The Sorcerer's Apprentice was well established in the concert repertoire when, in 1936, it appeared in a short cartoon meant to revive the Disney Studio's flagship character. Mickey Mouse, with his ears sticking out from his pointed hat and his gloved hands emerging from an oversized red robe, gave us an endearing and unforgettable image for the hapless apprentice, which went on to become the core of the beloved feature-film Fantasia in 1940.
ORCHESTRA SET 2:
RICHARD STRAUSS                                      
Sunrise from Thus Spoke Zarathustra (1896) heard in 2001: A Space Odyssey (1968)
Richard Strauss, following up on the innovations of his heroes Wagner and Liszt, revolutionized the art of telling stories through purely orchestral music—the genre he liked to call "tone poem." After a series of successful works based on concrete plots or images, Strauss took another leap forward in 1896 with Thus Spoke Zarathustra, a tone poem based loosely on the philosophical novel of the same name by Friedrich Nietzsche. Strauss described the Introduction as a "Sunrise," an image that captures the sense of awakening as the fanfare rises from the deepest rumble, climbs up a series of perfect intervals, and splashes into colorful chords that teeter between C major and C minor. Director Stanley Kubrick used this music to accompany the opening credits of 2001: A Space Odyssey.
SERGEI PROKOFIEV
Troika from Lieutenant Kijé (1934)
Prokofiev, leaving his homeland of Russia in the midst of war and revolution, harbored grand ambitions for a career in the West to rival that of Rachmaninoff or Stravinsky. Fifteen years later, after fizzling out in both the United States and Europe, he was lured back to the Soviet Union, where he was greeted as a star once more. One of his first major Soviet projects was to compose the score for Lieutenant Kijé in 1933, a satire of Imperial Russia circa 1800 that provided ample opportunities for Prokofiev to employ his quick-witted style. This Troika, taking its name from the Russian term for a carriage drawn by three horses, underscored a winter sleigh ride.
MONTY NORMAN
Theme from James Bond (1962)
Arranged by John Cacavas
In 1962 the British composer Monty Norman was hired to score the first James Bond film, Dr. No, but when his main theme fell flat the pop bandleader John Barry was called in to spruce it up. All these decades and several lawsuits later, the authorship of the music remains contested, even as it continues to appear in each new Bond film.
HANS ZIMMER
Dream is Collapsing from Inception (2010)
Hans Zimmer has long been at the forefront of integrating electronic music into film scores. Like his previous work with director Christopher Nolan on Batman Begins and The Dark Knight, Zimmer's music for Inception used electronic techniques to create epic, suspenseful masses of sound. What separates Zimmer from his many tech-savvy imitators is the human sensitivity he brings to his craft, as honed in such intimate films as Rain Man and Thelma & Louise.
JOHN WILLIAMS
March from Superman (1978)
John Williams was called in as a late replacement to score Superman in 1978, a film that set a new standard for the big-budget superhero genre. Bright, leaping melodies scored with prominent brass in the foreground and energizing rhythms in the background are hallmarks of Williams' robust sound, sharing DNA with the Star Wars music that hit theaters a year earlier. 
LEONARD BERNSTEIN
Mambo from West Side Story (1957)
After his early successes in the concert hall and on Broadway, Leonard Bernstein was uniquely qualified to write West Side Story, the score that would redefine the boundaries between art music and popular culture. The idea first came from choreographer Jerome Robbins, who in 1949 suggested a contemporary adaptation of Shakespeare's Romeo and Juliet. Their tale of a love that cuts across the racial divide between white and Puerto Rican gangs in Manhattan was a smash hit on Broadway, and the 1961 film adaptation won 10 Academy Awards. Bernstein's feisty Mambo was used for a dance-off between the gangs, featuring Robbins' spectacular choreography.
SAM HYKEN
Alive! for DJs and Orchestra (2018; world premiere of NWS commission)
Alive! is a deconstruction of the Bee Gees iconic record, "Stayin' Alive," from the Saturday Night Fever soundtrack. The work, which is in five sections, uses four short melodic phrases from the original song and plays with both looping and a slight altering of the material. The opening introduction features all of the motifs over a lush soundscape in both their original and augmented forms. The second section opens with a house groove created by DJs Dude Skywalker, which remains somewhat present through the rest of the work. This melody uses the opening four bars of the first verse of "Stayin' Alive" and is initially performed by trumpets and clarinet. This third section is based around the first two bars of the chorus of the song, slightly altered in melody. The fourth section uses the famous opening guitar line as the source material, re-orchestrated to a higher register, performed by flutes and glockenspiel. A transition uses the rhythmic motif from the third and fourth bars of the chorus and builds to the final section, which also uses the guitar line as the main melody. The work feels the most familiar in this section, as it is the first time I use the song's original harmony.

The New World Symphony commissioned Alive! for Pulse. This performance marks its world premiere.
-- Copyright © 2018 Aaron Grad 
Aaron Grad is a composer, guitarist and writer based in Seattle. Besides providing program notes for the New World Symphony, he has been the Orpheus Chamber Orchestra's program annotator since 2005 and also contributes notes to the Saint Paul Chamber Orchestra and Seattle Symphony.
Dean Whiteside, conductor
Dean Whiteside was born in New York City and trained in Vienna at the University of Music and Performing Arts. He is in his second season as the New World Symphony's Conducting Fellow, where he leads a variety of performances and serves as assistant to Artistic Director Michael Tilson Thomas. Mr. Whiteside is founder and director of the Nashville Sinfonietta, hailed by The Tennessean as "a virtuoso band." He opened the Blair School of Music's 2013-14 season directing a multimedia realization of Haydn's Seven Last Words of Our Savior on the Cross called "innovative" by The Tennessean and "deeply meditative and satisfyingly original" by ArtsNash. 
Mr. Whiteside's European debut came in 2011 after winning the Jorma Panula Blue Danube Masterclass and Competition. As guest conductor he has led the Juilliard Orchestra, Opéra Orchestre National Montpellier, Orlando Philharmonic, Polish Baltic Philharmonic, Rousse State Opera Orchestra, Sibiu Philharmonic, Wiener Kammerorchester and Zagreb Philharmonic, as well as the Vanderbilt Orchestra on a five-city tour of China. He has served as Cover Conductor to MTT and the San Francisco Symphony.
Mr. Whiteside's awards include the 2017 Mahler Conducting Fellowship, Bruno Walter Memorial Foundation Conducting Scholarship, David Effron Conducting Fellowship, Bayreuth Festival Scholarship, David Rabin Performance Prize, and Second Prize and the Zagreb Philharmonic Orchestra Prize at the Sixth International Competition of Young Conductors Lovro von Matačić. He has received fellowships from the Aspen Music Festival, Cabrillo Festival of Contemporary Music, Castleton Festival and Tonhalle Orchestra Zurich.
Mr. Whiteside has worked closely with such conductors as Bertrand de Billy, Fabio Luisi, Lorin Maazel, Jun Märkl, Kurt Masur, Jorma Panula, Leonard Slatkin and Robert Spano. He began his conducting studies with Robin Fountain at Vanderbilt University.
Dude Skywalker, DJs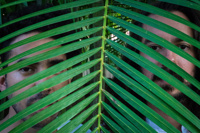 Dude Skywalker is an avant-garde musical project delving into the cosmic side of dance floor & lounge music. The Dude Abides.
Sam Hyken, composer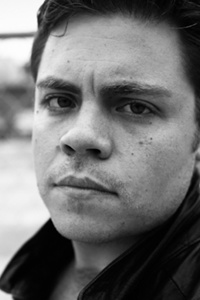 Sam Hyken has had a rich and diverse musical career, which has spanned the globe. Currently residing in Miami, Florida, he is in constant demand as a performer, producer and composer. Along with Jacomo Bairos, he is Co-Founder and Artistic Director of Nu Deco Ensemble, Miami's Genre-Bending Orchestra. He also serves as CEO of the organization.
As a composer, Mr. Hyken's music has been commissioned by several symphony orchestras, such as the New World Symphony, National Symphony, Kansas City Symphony, Louisiana Philharmonic, Charlotte Symphony, Asheville Symphony and Miami Symphony. Other ensembles who have performed his work include the San Francisco Symphony, St. Louis Symphony, Dallas Symphony, Houston Symphony, San Diego Symphony, Detroit Symphony, Toronto Symphony, Jacksonville Symphony, Florida Orchestra, Charleston Symphony, Milwaukee Symphony, Amarillo Symphony, Phoenix Symphony and Orquesta Sinfónica Simón Bolivar of Venezuela. From 2011-15,  he was Composer-in-Residence with the Miami Symphony.
As a musical arranger and director, Mr. Hyken has been contracted by various artists, producers and ensembles to adapt and write new music, including Talib Kweli, Ben Folds, Pitbull, Bilal, Kishi Bashi, Monsieur Perine, Dirty Vegas, Magda Giannikou, Danay Suarez, Steven A. Clark, Brika, Tiara Thomas, Rico Love, Raquel Sofia, Leroy Sanchez, Jim Jonsin, Spam Allstars, Res, Afrobeta,Carmen Lundy, Jessie Murphy (of the Brazilian Girls), Glen Matlock (of the Sex Pistols) and the eclectic group ProjectTrio. He has also been commissioned by the Kansas City-based group Quixotic Fusion to write and arrange music for their debut performance of Symphonic Quixotic. Mr. Hyken has served as music director for The White Party 2014, events for Ferrari and FIFA, Art Basel at the W Hotel, New Years Eve at the Setai Hotel, as well many events of the Friends of the New World Symphony. He was also musical director and arranger for the John S. and James L. Knight Foundation's 1000th Random Act of Culture, featuring over 200 performers of multiple genres and mediums. 
Mr. Hyken has been engaged as a trumpet soloist and orchestral musician since 1999. In 2004 he was appointed Associate Principal Trumpet of the Singapore Symphony, a position that he held for two years. From 2006-09, he was a member of the New World Symphony under the direction of Michael Tilson Thomas. He was a member of the UBS Verbier Festival Orchestra and the UBS Verbier Chamber Orchestra for five years touring and performing with such esteemed conductors as James Levine, Loren Maazel, Valerie Gergiev, Kurt Masur, Yuri Temirakanov, Christoph Donyani and Charles Dutoit. Mr. Hyken has also worked and performed with many Grammy Award-winning Artists including Yo-Yo Ma, Bobby McFerrin, Chick Corea, Belle and Sebastian, Arturo Sandoval, Jose Feliciano and Jose Carreras. He has also performed with ensembles such as the San Francisco Symphony, Canadian Brass, American Brass Quintet and the London Symphony Orchestra Brass. 
Mr. Hyken has been a conductor, teacher, performer, music arranger and scriptwriter for the Miami Music Project, which is a musical organization focusing on using music to promote social change. He has been on faculty at the Frost School of Music at the University of Miami where he taught Pop Music Composition, Virtual Orchestration and Ear Training. He holds a bachelor's degree from The Juilliard School, a post-graduate diploma with distinction from the Royal Academy of Music in London and a master's degree in Media Writing and Production from the University of Miami.