Events & Tickets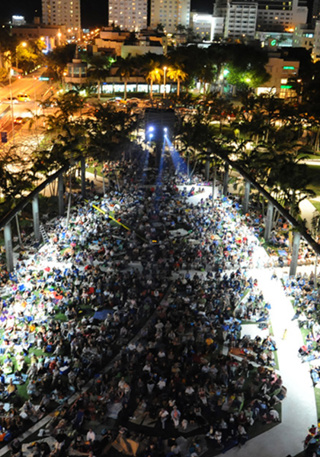 WALLCAST™ Concert
WALLCAST™ CONCERT: BAROQUE TO CLASSICAL
SoundScape Park
Saturday, November 12 at 7:30 PM
Pre-Concert Chat at 6:30 PM
Bernard Labadie—renowned specialist of Baroque and Classical repertoire—makes his much-anticipated return to the New World Center for an evening of the two eras' masters. The standard Baroque dance suite gets an upgrade in J.S. Bach's Fourth Orchestral Suite, where trumpets and timpani lend a sense of royalty. Hailed as "purity itself," soprano Lydia Teuscher's voice will sparkle in a spectacular collection of opera and concert arias by George Frideric Handel and Wolfgang Amadeus Mozart, including a poignant piece written months before Mozart's death. The only of his London Symphonies in a minor key, Franz Joseph Haydn's brilliant 95th Symphony showcases a spirited cello solo and jubilant finale.
WALLCAST™ concerts are free. No tickets required. Document your WALLCAST™ concert experience using #WALLCAST and #citimiami on social media!

Pre-Concert Chat: Join NWS Fellows for a free Pre-Concert Chat! These half-hour chats begin one hour prior to the performance in the New World Center's SunTrust Pavilion and are accessible only to members of the WALLCAST™ Concert Club and concert ticket holders. 
WALLCAST™ Concert Club, Presented by Citi: Click here to learn about the free WALLCAST™ Concert Club. Join today!
Mobile Program: Text the word "WALLCAST" to 91011 and receive a link to the mobile program.
Restrooms: There are restrooms available at all times located directly in the south east corner of SoundScape Park. Restrooms inside the New World Center will be open to WALLCAST™ Concert Club members after intermission ends until 10 minutes before the end of the performance.
What's a WALLCAST™ concert? Click here to get a taste of the WALLCAST™ concert experience!
Program
JOHANN SEBASTIAN BACH          Suite No. 4 in D major for Orchestra, BWV 1069 (c. 1725)
(1685-1750)                                         Ouverture
                                                               Bourrée I—Bourrée II
                                                               Gavotte
                                                              Menuet I—Menuet II
                                                               Réjouissance                                               
GEORGE FRIDERIC HANDEL         "Mio caro bene" from Rodelinda (1719)
(1685-1759)
                                                        "Lascia ch'io pianga" for Rinaldo (1711)
                                                        "Qual farfalletta" from Partenope (1730)
                                                            Ms. Teuscher                                     
                                    I N T E R M I S S I O N
WOLFGANG AMADEUS                "Ruhe sanft" from Zaïde (1780)
MOZART
(1756-1791)                                      "Bella mia fiamma, addio" (1787)
                                                       "S'altro che lagrime" from La clemenza di Tito (1791)
                                                            Ms. Teuscher
FRANZ JOSEPH HAYDN                  Symphony No. 95 in C minor (1791)
(1732-1809)                                           Allegro moderato
                                                               Andante
                                                               Menuet
                                                              Finale: Vivace
Nicole Trotier, concertmaster of Les Violons du Roy, is the guest concertmaster for these performances.
Baroque to Classical
Bach and Handel, born within a month of each other and less than 100 miles apart, went on to take diverging paths: Bach stayed within the local German tradition of Lutheran church music, whereas Handel embraced Italian opera, a pursuit that ultimately landed him in London. By the end of their lives, ornate Baroque aesthetics were fading, and emerging artists and composers (including the young Haydn) began embracing simplicity and elegance, a movement modeled in part after the clean, functional art and architecture of Classical Greece and Rome. This Classical style of music reached maturity in the last decades of the 18th century in Vienna, where Mozart eventually joined Haydn. As much as their new methods represented tremendous leaps forward in musical craft, those well-schooled Classical masters still carried forward aspects of Baroque compositional technique.
From 1723 until his death in 1750, Johann Sebastian Bach held the demanding position of Thomaskantor, directing music for the principal churches of Leipzig and training the young choristers under his care. Somehow in his spare time he still managed to lead the Collegium Musicum, an amateur ensemble that mounted weekly performances in a coffee house. The Collegium Musicum provided Bach a space where he could present secular music not fit for church, including the Suite No. 4 in D major for Orchestra, BWV 1069, composed around 1725.
The Fourth Orchestral Suite opens with an Ouverture in a typical French style, with a grand introduction built from dotted rhythms leading into a fast fugue.
(Bach reused this same music in the sacred cantata Unser Mund sei voll Lachens, which he debuted on Christmas day in 1725.)
The shorter movements that make up the remainder of the suite adapt styles of music used for dancing and celebrating in France since the reign of Louis XIV. The two Bourrées, arranged in a da capo pairing, both incorporate fanciful accompaniment figures that nearly outshine the foreground themes—a rising triad in the first Bourrée, and scurrying 16th-notes in the second.
The Gavotte features a heavy pulse of two beats per measure, with the introductory upbeat of each phrase emphasized. The bass instruments are the first to introduce a quick, galloping figure that circulates through the orchestra and enlivens the stout cadence of the music.
The trumpets and timpani sit out both Menuets, and the second Menuet thins the texture further, leaving just strings and harpsichord.
The brief absence of the trumpets and timpani make their entrance all the more brilliant at the start of the closing Réjouissance, a genre associated with celebrations.
George Frideric Handel first worked in Hamburg as a harpsichordist and violinist for the opera house, but relocated to Italy in 1706, where he began writing his own operas in Italian. He parlayed his Italian experience (and his relationship with the elector of Hanover, who soon would become King George I of Great Britain) into an opportunity to produce Rinaldo in 1711, the first Italian-language opera written specifically for an English opera house. London proved to be fertile ground for Handel both artistically and professionally. He settled there the following year and became a naturalized citizen in 1727.
The aria "Mio caro bene" from Rodelinda, first performed in 1725, exemplifies all that made Handel so successful in London. In that style of opera seria, the plots were simple—in this case, the efforts of the queen Rodelina and her husband to retake the throne from a usurper—and the details of the lyrics (unintelligible anyway to English-speaking audiences in raucous theaters) were less important than the flashy vocal pyrotechnics delivered by star singers imported from Italy.
When Handel presented Rinaldo in London in 1711, one of the highlights was "Lascia ch'io pianga," a lover's lament. Handel had no qualms about recycling his best music (or even borrowing bits from his peers), and this tender melody in the style of a sarabande dance had already appeared in two earlier works.
Composed in 1730, the comic opera Partenope represented a shift away from typical opera seria. The effervescent aria "Qual farfalletta" ponders flightiness versus fidelity in a relationship.
When Wolfgang Amadeus Mozart (1756-1791) began composing operas in the 1760s, he wrote in the same opera seria style that Handel had perfected. But Mozart's coming-of-age coincided with two major shifts in the opera world. One was a new emphasis on dramatic realism and vocal clarity, a reform led by Gluck; the other was the rise of music theater presented in the native language of a place, combining singing and dialogue—in Germany, they called it Singspiel, equivalent to today's Broadway musicals. Mozart tried his hand at this new style in 1780 with Zaïde, but with no performance on the horizon he left it unfinished. The plot reflected a trend of setting theatrical works in the near Orient, although there is nothing musically foreign in the loving aria "Ruhe sanft," in which a captive European girl, held by the Sultan, sings over the sleeping body of a fellow slave with whom she has fallen in love.
Mozart sometimes wrote standalone arias, either as replacements to swap into existing operas, or simply for concert performance. He composed the concert aria "Bella mia fiamma, addio" in 1787 in Prague, where he had just days earlier witnessed the triumphant premiere of Don Giovanni. Legend has it that the friend with whom he was staying, soprano Josepha Duschek, flirtatiously shut him in a pavilion on her property with pen and paper, insisting that she would only release Mozart after he wrote her an aria. Once he finished, he supposedly turned the tables, saying that he would destroy the manuscript unless she could sight-read it perfectly. She must have passed the daunting test, since this hot-tempered "farewell" aria has survived.
While Mozart was working on The Magic Flute in 1791, he received a last-minute commission to prepare a new opera in honor of the coronation of Leopold II as King of Bohemia. There was no time to work up a fresh libretto, so the impresario in charge selected La clemenza di Tito, an old standby by the late librettist Metastasio. It was a stock example of the outmoded opera seria genre, but Mozart's sensitive and empathetic treatment breathed new life into it, as in the aria "S'altro che lagrime," which preaches that tears and pity will not save a condemned man.  
After Prince Nikolaus Esterházy died in 1790 and his successor cut back on music, the family's longtime Kapellmeister, Franz Joseph Haydn (1732-1809), had new freedom to capitalize on his international fame. He accepted a lucrative invitation from a German violinist and impresario working in England, Johann Peter Salomon, who soon accompanied Haydn to London. Haydn wrote, "My arrival caused a great sensation … I went the rounds of all the newspapers for three successive days. Everyone wants to know me." Besides a busy schedule of socializing and teaching, Haydn prepared music for the upcoming spring concert season. Salomon's orchestra of 40 or so musicians offered mixed programs of symphonies, concertos, arias and chamber music, appearing each Monday in London's Hanover Square Rooms. Haydn ended up presenting six new symphonies in London, and six more during a follow-up visit in 1794-95.
The Symphony No. 95 in C minor was one of the first of Haydn's "London" Symphonies to reach the public, and it followed a different template than the works that followed. It was the only one of the 12 that Haydn set in a minor key, and it was also the only one to forgo a slow introduction, instead launching directly into a stark, five-note motive declared in naked octaves.
The secondary theme provides a sunny contrast, especially when it returns at the end of the movement in C major, brightened by passages from a solo violin (music designed to feature Salomon, who played as the concertmaster).
The Andante slow movement takes the form of a theme and variations. After a variation featuring solo cello, it takes a brief detour from its comfortable E-flat major tonality into the dark territory of E-flat minor.
The Menuet strikes up the severe key of C minor again, but a chuckling "crushed-note" figure intervenes from time to time to lighten the mood. 
The contrasting trio returns to C major and once again features a solo cello, supported by plucked chords.
The lively finale affirms the symphony's gravitation toward C major. Contrapuntal passages recall the legendary fugal finale of Mozart's last symphony, No. 41 in C major ("Jupiter"), composed several years before Haydn left for London.
Additional Resources
PDF score of Bach's Orchestral Suite No. 4 from the IMSLP Petrucci Music Library
Analysis of Bach's Orchestral Suite No. 4 from the Bach Choir of Bethlehem
Preview of Dance in the Music of J.S. Bach by Meredith Little and Natalie Jenne, a fascinating look at Bach's use of dance forms in his music
Translation and vocal score for Handel's "Mio caro bene"
Translation of Handel's "Lascia ch'io pianga"
Translation of Handel's "Qual farfalletta"
CD booklet for Mozart's Zaïde, including synopsis and translation
Text and translation for Mozart's "Bella mia fiamma, addio"
Text and translation for Mozart's "S'altro che lagrime"
PDF score of Haydn's Symphony No. 95 from the IMSLP Petrucci Music Library
Information on Haydn's visits to London
-- Copyright © 2016 Aaron Grad
Aaron Grad is a composer, guitarist and writer based in Seattle. Besides providing program notes for the New World Symphony, he has been the Orpheus Chamber Orchestra's program annotator since 2005 and also contributes notes to the Saint Paul Chamber Orchestra and Seattle Symphony.
Audio cilps provided by Naxos of America, Inc.  
Bernard Labadie, conductor
Bernard Labadie has established himself worldwide as one of the leading conductors of the Baroque and Classical repertoire, a reputation that is closely tied into his work with Les Violons du Roy and La Chapelle de Québec, both of which he founded and continues to lead as music director. With these two ensembles he regularly tours Canada, the U.S. and Europe, in major venues and festivals such as Carnegie Hall, Avery Fisher Hall, Walt Disney Concert Hall, the Kennedy Center, the Barbican, the Concertgebouw and the Salzburg Festival, among others.
Ever since his triumphant debut with the Minnesota Orchestra in 1999, Mr. Labadie has become a regular presence on the podiums of the major North American orchestras, including the Atlanta Symphony, Boston Symphony, Chicago Symphony, Cleveland Orchestra, Colorado Symphony, Detroit Symphony, Handel & Haydn Society, Houston Symphony, Los Angeles Philharmonic, New York Philharmonic, Orchestre Symphonique de Montréal, Philadelphia Orchestra, St. Louis Symphony, San Francisco Symphony and Toronto Symphony, among others.
International engagements in the past seasons have brought Mr. Labadie to conduct the Academy of Ancient Music, Orchestra of the Age of Enlightenment, BBC Royal Scottish National Orchestra, Melbourne Symphony, Orchestra of the Collegium Vocale Ghent, Royal Concertgebouw Orchestra, Royal Northern Sinfonia, Swedish Chamber Orchestra, WDR Sinfonieorchester (Cologne) and Zurich Chamber Orchestra.
On the opera podium, Mr. Labadie has served tenures as artistic director of L'Opéra de Québec and L'Opéra de Montréal. He made his Metropolitan Opera debut during the 2009-10 season with Mozart's The Magic Flute, a work that he also led at the Cincinnati Opera in 2011. As a guest he has also conducted Handel's Orlando with Glimmerglass Opera, Mozart's Così fan tutte at the Mostly Mozart Festival, and Mozart's Lucio Silla with the Santa Fe Opera. Most recently he performed Handel's Theodora and Handel's Samson in concert form to huge critical acclaim. 
Mr. Labadie's extensive discography includes many critically acclaimed recordings on Dorian, ATMA and Virgin Classics labels, including Handel's Apollo e Dafne and a collaborative recording of Mozart's Requiem with Les Violons du Roy and La Chapelle de Québec, both of which received Canada's Juno Award. His other recordings include C.P.E. Bach's complete cello concertos with Truls Mørk and Les Violons du Roy; J.S. Bach's complete piano concertos with Alexandre Tharaud, both by Virgin Classics; and Haydn's piano concertos with Marc-André Hamelin as soloist, released by Hyperion in 2013.
The Canadian government has honored Mr. Labadie with the appointment as "Officer of the Order of Canada" in 2005. His home province named him a "Chevalier de l'Ordre National du Québec" in 2006.
Lydia Teuscher, soprano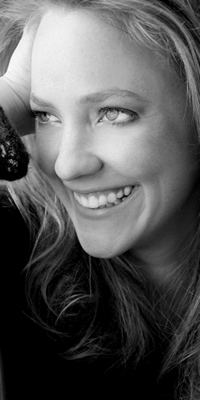 Lydia Teuscher was born in Freiburg, Germany and studied at the Welsh College of Music and Drama and at the Hochschule für Musik in Mannheim. 
On the concert platform Ms. Teuscher has sung with Graham Johnson in recital in London, Cologne and Antwerp; with the Bachakademie Stuttgart and Helmuth Rilling, the Ludwigsburger Festspiele, Kammer-musikfestival Schloss Moritzburg, Hamburg Camerata, Barockorchester L'Arco, Fronteras Festival London and the São Paolo Roberto Minczuk Festival. She has appeared with the Hanover Band in Brighton and London, the Gürzenich Orchester, Cologne and Markus Stenz, Royal Concertgebouw Orchestra with Sir Roger Norrington, Double Bande with René Jacobs (with whom she has also recorded Telemann's Brockes Messe), the Orchestra of the Age of Enlightenment in London and on tour in Korea and Japan, and the Tonhalle Orchestra Zürich with David Zinman. She has toured Europe with Ton Koopman and the Amsterdam Baroque Orchestra, and performs regularly with Bernard Labadie.
Recent concert engagements include J.C. Bach's Lucio Silla with Ivor Bolton for the Salzburg Mozartwoche, Haydn's Paukenmesse with the BBC Scottish Symphony Orchestra and Mr. Labadie, Bach's B-minor Mass with Arcangelo and Jonathan Cohen, Handel's Aci, Galatea e Polifemo with Le Concert d'Astrée and Emmanuelle Haïm, and the St. Matthew Passion with the Amsterdam Concertgebouworkest and Ivor Bolton. Ms. Teuscher has toured the Vivaldi and Bach Magnificats with Il Giardino Armonico, and performed with the San Francisco Symphony, St. Louis Symphony, Chicago Symphony, Sydney Symphony and Les Violon du Roy under Mr. Labadie.
This season's highlights include Cherubini's Der Wasserträger with Beethovenorchester Bonn and Chrisoph Spering; under Mr. Labadie she performs Bach Cantatas in Quebec and Montreal with Les Violons du Roy, a program of Handel and Mozart with the New World Symphony and Mozart's Mass in C minor in Vienna and Oslo. Ms. Teuscher sings Bach and Telemann with Arcangelo and Jonathan Cohen at London's Wigmore Hall, La Finta Giardiniera (Serpetta) with the Munchner Rundfunkorchester and Schoenberg's Pierrot lunaire at the Bayerische Staatsoper.
Ms. Teuscher was a resident artist at the Semperoper and Sächsische Staatsoper in Dresden, where her roles included Pamina, Susanna, Aennchen, Valencienne and Gretel. She has since appeared with the Bayerische Staasoper as Pamina and as Ighino in the new production of Palestrina; at the Glyndebourne Festival as Gretel, Susanna and Cherubino; at the Aix-en-Provence Festival and the Salzburg Mozartwoche with René Jacobs; at the Deutsche Staatsoper Berlin as Pamina; and most recently at the Saito Kinen Festival with Seiji Ozawa as Cherubino. This season she sings Susanna at the Staatstheater Karlsruhe and at the Hyogo Performing Arts Center, Japan.