Admissions
Message to the Applicants
Dear Friend,

Thank you for considering New World Symphony as part of your future. So much of our responsibility as classical musicians rests in our performing with energy, insight, and generosity of expression. It is these qualities that can convince even the first time listener that coming back to another performance is worthwhile, and even essential. In this way, the past and future of our art can be preserved and strengthened.
What does it take to do that? It takes playing with confidence and conviction that gets way past the notes and makes the points that composers took the time to imagine and write down. It means recommitting yourself to the powerful musical and communicative goals which you need to have for your own personal success and for the success of this art, which we so love.
To be a successful and happy classical musician, you have to love the process of making music itself. You have to love practicing and studying, and you have to love the idea that you're going to be doing this your entire life. Through this process something important happens to you which will bring you insight and fulfillment.
Be absolutely sure about your commitment. No one respects more than I the incredible amount of heart, savvy, and virtuosity it takes to be a "large ensemble" player. You yourselves have known veterans of music who were seemingly transfigured, energized, eternally made young by their relationship to the music that they play. That's what your goal should be: to find the relationship right now that will carry you through your life. The real story in any art is "going the distance" and establishing the habits that will sustain you as your life unfolds.
All of us at the New World Symphony are dedicated to helping you with this quest as well as strengthening your skills as a musician. No matter what unexpected things may happen you will have that powerful inner core to find your own way and to find colleagues who believe as idealistically as you do. With them you can reshape and form the greatest possible future for our wonderful art. To truly be for music and for your colleagues is the greatest responsibility and joy an artist can have.
Sincerely, 
Michael Tilson Thomas

Co-Founder and Artistic Director
Executive Vice President and Provost
Dear Applicant,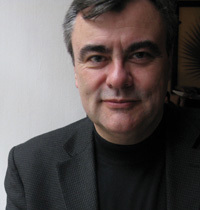 We are pleased that you are considering a New World Symphony Fellowship to help you further your career in music.  NWS is all about the future of music—preparing the next generation of musicians and finding new ways to deliver performances to engage audiences in the concert hall and in the digital sphere. All of this happens at the New World Center, an iconic campus designed by one of the world's great architects, Frank Gehry. We continue to realize its full potential and the Fellows are an integral part of that journey of discovery.
Our unique curriculum is divided into three parts—Performance and Musicianship, Community and Audience Engagement, and Entrepreneurship—and is designed to help you meet the evolving world in which you will find yourself after leaving the Fellowship.  There is also an emphasis on wellness and the digital world is part of everything we do.  All this is detailed in the following pages. Please take the time to study the details carefully to confirm that your expectations match your aspirations.
Here, you will define your own program with our help. Your goals, along with the challenges of the field that you will encounter define this experiential program. We want to ensure that you are equipped to not only land that dream job (or to create your own), but that you will also win tenure and as MTT is fond of saying, be ready to "go the distance" wherever you may be. New World has over a thousand alumni and over 90-percent are working in music. Many of them return to NWS to coach, mentor and share their experiences. We will work tirelessly with you so that following in their footsteps, your career will also be personally satisfying and one where you can be an agent for positive change.
Thank you for your application. 
John D. Kieser
Executive Vice President and Provost