Community Engagement
Concerts for Kids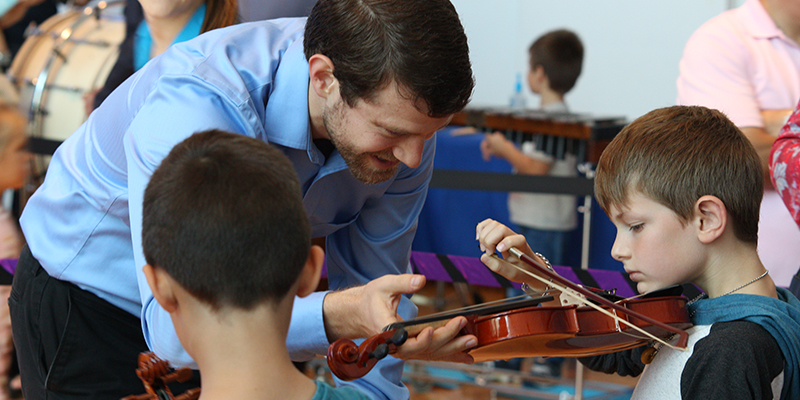 Don't miss these interactive and engaging hour-long concerts for families with children ages 4-9! Come 90 minutes before for fun activities with Fellows, including musical story time, music and movement play, and arts and crafts. 
Access: NWS for All 
Each Concerts for Kids is a relaxed performance. Audiences are allowed to move, make sounds, and engage with the concert in their own way. Social narratives are provided to explain the program, building, and concert experience. Sensory kits and earmuffs are available for children and adults.  
A quiet room is available before the concert for patrons with sensory differences or who need a quiet space. A sensory-friendly room is available during each concert with sensory kits, earmuffs, fidget toys, space to move, comfortable seating, and a live stream of the concert.  
Please contact Elyse Marrero, Director of Community and Equity Impact, at elyse.marrero@nws.edu, for more information about the concert and accessibility.  
Concert Dates: 
October 29 at 11:30 am. Pre-Concert activities begin at 10:00 am. 
February 4 at 11:30 am. Pre-Concert activities begin at 10:00 am.