Community Engagement
Epstein Family Foundation MusicLab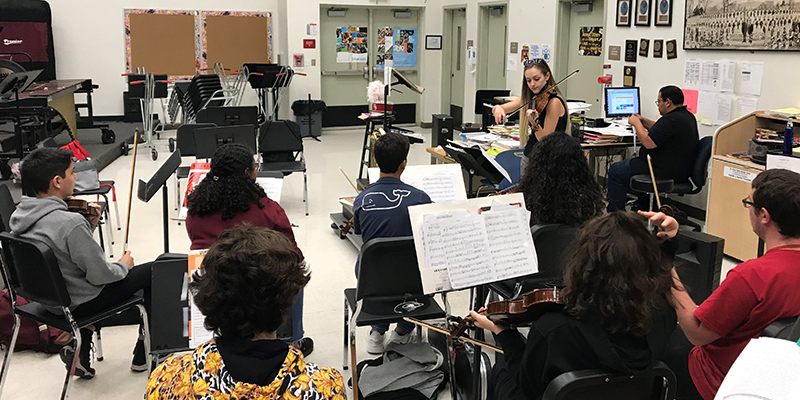 Introduced during the 2009-10 season, the Epstein Family Foundation MusicLab program is changing the way students in Miami-Dade County experience music education. Our academic season residency program brings the expertise of New World Symphony Fellows directly into the classroom, giving students a hands-on experience in the field of music performance, alongside a variety of supportive activities for personal enrichment. In providing this service, the New World Symphony is building a better community–one that values the benefits of an arts education as part of the public school curriculum. 
This program currently serves students of five public schools and programs in the Miami-Dade area.  
-          Ruth K. Broad K-8 Center 
-          Miami Music Project 
-          Miami Beach Senior High School 
-          Shenandoah Middle School 
-          Miami Northwestern Senior High School 
Students of all participating schools will perform and share the stage at the New World Center during our MusicLab Finale Concert, May 18, 2024 at 7:00 PM. 
Contact the NWS Box Office at 305.673.3331 or 800.597.3331 for tickets and more details.