Events & Tickets
Community Projects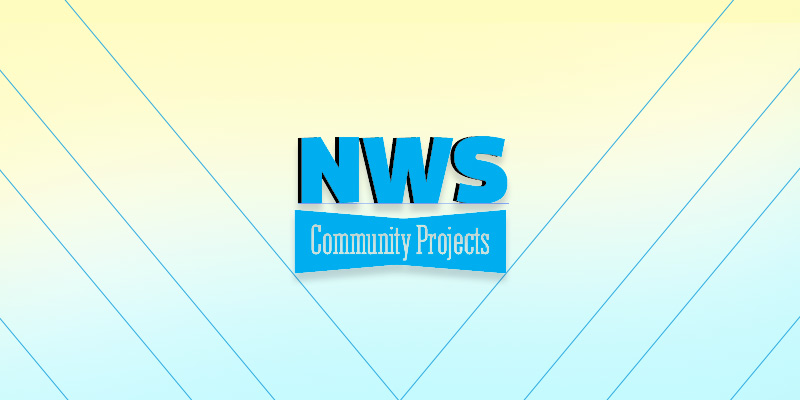 The Fellows of the New World Symphony, America's Orchestral Academy (NWS), will take place in the first Community Projects week as part of the curriculum of their fellowship. Community Projects week will allow all NWS Fellows to pursue musical activism with their own original initiatives in the South Florida community, outside of the New World Symphony's campus, the New World Center. These special projects will guide their continued development, building on their entrepreneurial curriculum with Northwestern University's Kellogg School of Management, while demonstrating music's ability to have a positive impact on the community, and benefitting many South Florida programs and businesses.
These projects build on the success of NWS's crowd-sourced symphonic documentary, Project 305's Miami in Movements, engaging some of the 87 civic organizations that helped us capture and upload the sights and sounds of Miami. 
The 2017-18 Community Projects fall into three main categories: audience and community engagement, education, and media, and are listed below. Check back often for updates! Events that are open to the general public are marked with an asterisk.
THE CURIOUS MUSICIAN
Fellows: Mark Grisez
Online web series that examines video submissions and provides creative feedback and practice options through responsive videos
MUSICLAB CHAMBER MUSIC
Fellows: Masha Popova, Brenton Foster and Daniel Parrette
Woodwind trio coaching through MusicLab partnership with Miami Northwestern High School
WALLCHATS
Saturday, April 7 and April 28, SoundScape Park
Fellows: Nick Castellano, Zach Manzi and Cody Engstrom
Interviews with WALLCAST® concert attendees for a podcast that promotes a sense of community
* BEGIN ANYWHERE: THE LIFE AND WORKS OF JOHN CAGE
Sunday, April 8 at 11:00 AM, The Bass Museum
Fellows: Stephen Kehner, Joseph Kelly, Michael Daley and Andrew Johnson
An hour-long retrospective performance of selected percussion works by American composer John Cage
* EVERGLADES – BACH IN THE WILD
Monday, April 9 at 1:30 PM
Fellows: Roman Yearian, Jonathan Chern, Roy Femenella, Kenneth Liao and Dillon Welch
Reimagine the listening experience with a hosted program within Everglades National Park that includes performances by Fellows and guided narration provided by an interpretive park ranger
STRING CLINIC FOR MUSICLAB
Monday, April 9 - Friday, May 11
Fellows: Yada Lee
Assessment of string instruments and supplies in two MusicLab schools
* MUSIC BITES
Tuesday, April 10 at 7:00 PM, Charcoal Garden Bar + Grill
Fellows: Teddy Wiggins, Erica Gailing, Andrea Beyer, Jennifer Choi and Alex Gonzalez
Full-sensory pairing of chamber music with a three-course fine dining experience
SODAM AND THE ALL-STARS
Friday, April 13, International Studies Charter High School
Fellows: Sodam Lim, Elizabeth Oka, Andrew François and Daniel Fellows
A general music education program and performance for a high school that does not have a music program
STUDENT RECITAL
Sunday, April 15 at 1:00 PM, New World Center's SunTrust Pavilion
Fellows: Aaron Norlund, Sarah Peters, Michael Fuller, Gregory Cardi, Roy Femenella, Hye Jin Koh and Masha Popova
A private student recital celebrating the accomplishments of students being mentored by the Fellows
MUSIC AND ART FOR SENIORS
Monday, April 16 and Wednesday, April 18, Miami Jewish Health Systems
Fellows: Meredith Bates
Guided recitals for independent and assisted living communities that encourage reflective thought
* MUSIC FOR ANIMALS
Monday, April 16 and Saturday, April 21, Miami-Dade County Animal Services
Saturday, April 28, SoundScape Park
Fellows: Kristin Kall, Christen Greer, Jesse Yukimura
Three-part collaboration with MDCAS, culminating with an adoption drive before NWS's Side-by-Side WALLCAST® concert
* BRASS QUINTET AT WYNWOOD YARD
Tuesday, April 17 at 7:30 PM, Wynwood Yard Main Stage
Fellows: Jarret McCourt, Mark Grisez, Nick Castellano and Joseph Peterson
Bringing classical brass music to members of a community normally exposed to many genres of music
MUSIC THROUGH SOUTH FLORIDA CARES
Wednesday, April 18 at 11:00 AM, Henry D. Perry Middle School
Fellows: Gregory Cardi, Kevin Chen, James Riggs, Elizabeth Liu, Ian Greenberg, Michael Frigo, Peiming Lin, Jesse McCandless, Jonathan Reed, Jessica Ryou, Drew Comstock, Adèle-Marie Buis, Jarrett Threadgill, Michael Fuller, Myles Blakemore, Ju Hyung Shin and Chelsea Sharpe
Performances of orchestral and chamber works and a presentation on how classical music is relatable to anyone
FARM TO STAGE
Thursday, April 19 at 5:00 PM, New World Center
Fellows: Kip Riecken, Jessica Pasternak, Kyle Sanborn, Lisa Stoneham and Erich Rieppel
Farm-to-stage will celebrate the many people who work hard to cultivate our community's land and fill our plates with food
SEMINAR ON VIOLIN AND VIOLA SETUP
Friday, April 20, South Miami High School
Fellows: Rachel Sandman
Seminar and demonstration on ready-to-use toolkit for music teachers in the Miami-Dade Public School system
* TRANSMUSE
Saturday, April 21 at 7:00 PM, Pridelines
Fellows: Zach Manzi, Priscilla Rinehart, Darren Hicks
Collaboration with TRANSSOCIAL and Pridelines to present musical event that celebrates South Florida's trans community
* MIDDLE SCHOOL HONORS STRING ORCHESTRA
Saturday, April 21 at 1:30 PM, Miami Senior High School
Fellows: Dean Whiteside
Conducting Fellow Dean Whiteside will lead the Miami Middle School Honors String Orchestra as part of the Superintendent's Honors Music Festival. 
NPAPW: THE SPACES WITHIN
Wednesday, April 25 at 8:00 PM,  New World Center
Fellows: Roman Yearian, Christopher Robinson, Hye Jin Koh, Margeaux Maloney, Kenneth Liao, Alexander Lee, Peiming Lin, Ju Hyung Shin, Kip Riecken, Jesse Yukimura, Kyle Sanborn, Douglas Aliano, Johanna Gruskin, Jesse McCandless
As part of the Network Performing Arts Production Workshop, Fellows will present a multi-site performance in 2-3 locations in the New World Center and involve multiple audience viewpoints, visual imagery and dance. 
* L'CHAIM - THE JOY OF MUSIC IN JEWISH LIFE
Sunday, April 29 at 3:00 PM, Jewish Museum of Florida
Fellows: Alexa Ciciretti and John Wilson
A program of works by Jewish composers for Miami's Jewish community
CHAMBER MUSIC THROUGH SOUTH FLORIDA CARES
Monday, April 30 at 9:00 AM, Jessie J McCrary Elementary School
Fellows: Johanna Gruskin and Alan Ohkubo
An interactive chamber music presentation for at-risk students in the South Florida Cares program
PRIVATE CHAMBER MUSIC CONCERT
Tuesday, May 1
Fellows: Autumn Chodorowski, Emerson Millar, Erica Gailing and Drew Comstock
Interactive and informal chamber music at a private residence

* EVENTS OPEN TO THE PUBLIC

NWS Community Projects are supported in part by a generous grant from the American Orchestras' Futures Fund, a program of the League of American Orchestras made possible by funding from the Ann & Gordon Getty Foundation.