Events & Tickets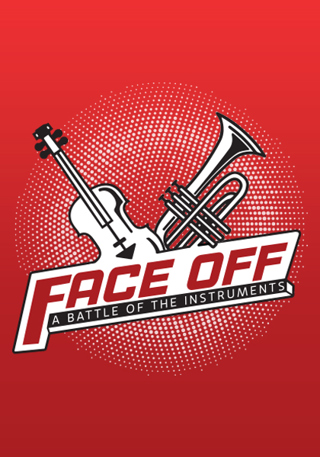 Special Event
FACE OFF: A BATTLE OF THE INSTRUMENTS
New World Center
Saturday, November 9 at 7:30 PM
Everyone's favorite classical music competition is back! What happens when you combine the New World Symphony and American Idol? To find out, join New World Symphony and your host, hip-hop artist and DJ A Fly Guy, in a night that is equal parts contest and concert. Vying for the win this year are the bassoons, flutes, low brass, cellos, percussion and violins--who are determined to defend last year's title. Which instrument will win? You'll decide, by voting on your favorite each round until the last instrument standing wins!
Click here for a recap of last year's inaugural competition, where the Violins were named Face Off winners! 
Face Off is designed by Horn Fellow Corbin Castro and Clarinet Fellow Angelo Quail. Fellow-driven projects are sponsored in part by the Maxine and Stuart Frankel Foundation. Knight Foundation and New World Symphony: Reimagining Classical Music in the Digital Age
Tickets no longer available online.
Program
Antonín Dvořák (1841-1904)
Mvt. III (Scherzo: Molto vivace) from Symphony No. 9 in E minor,
Op. 95, "From the New World" (1893)


YOUR COMPETITORS, PERFORMING EXCERPTS FROM THE FOLLOWING PIECES:
VIOLIN
Sergei Prokofiev (1891-1953)
Death of Tybalt from Romeo and Juliet, Op. 64 (1938)
CELLO
Johannes Brahms (1833-1897)
Mvt. II (Adagio non troppo) from Symphony No. 2 in D major,
Op. 73 (1877)
FLUTE
Pyotr Ilyich Tchaikovsky (1840-1893)
Dance of the Reed Flutes from The Nutcracker, Op. 71a (1892)
BASSOON
Paul Dukas (1865-1935)
The Sorcerer's Apprentice (1897)
LOW BRASS
Béla Bartók (1881-1945)
The Miraculous Mandarin, Op. 19, Sz. 73 (1918-24)
PERCUSSION
Dmitri Shostakovich (1906-1975)
Mvt. II (Allegro: The 9th of January) from Symphony No. 11 in G minor,
Op. 103, "The Year 1905" (1957)
Zoltán Kodály (1882-1967)
Dances of Galánta (1933)
A Fly Guy, host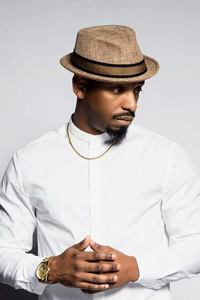 A Fly Guy is a visionary, a dreamer and a burst of raw talent in the entertainment scene. Described as an Adult-Contemporary Hip-Hop Artist/DJ blending impeccable taste with a feel for the moment, Fly Guy channels his incomparable passion through his musical performances, bringing a surge of energy to any room he spins or performs in. With roots grounded in his homeland of Georgetown, Guyana (South America), Fly Guy's hustle and determination has helped catapult him to the top of his industry in the U.S.
Once the self-taught talent got his start, there was no turning back.  He learned briskly and with ease, taking every gig as a learning opportunity; quickly becoming well-known for his masterful ability to connect to crowds. With his energetic presence fueling the motion on dance floors around the country, Fly Guy began to make a name for himself as a versatile, impassioned, top talent DJ.
Now a global sensation highlighted by an appearance on VH1's "Master of the Mix" DJ reality tv show, it's no wonder that the likes of Drake, Erykah Badu, A$AP Rocky, J Cole and Robin Thicke have chosen Fly Guy to curate the 'soundtracks' of their private events.  He's made waves at appearances during Miami's Art Basel weekends year after year as well as playing in nationally-renowned festivals, and nightclubs from Tokyo to Switzerland, Asia, Canada, the Caribbean and South America; in addition to taking on the role as an official DJ for Copa America Centenario Soccer Tournament, deejaying in national athletic stadiums across North America. 
Through all this, Fly Guy remains a Miami staple as one of the city's premiere DJs, with residencies at LIV nightclub, STORY nightclub, and a slew of other hot spots. Outside of the nightlife, Fly Guy commits to dedicating his time to mentor the South Florida youth. While working in conjunction with various Non-Profit organizations Fly Guy has remained connected to community outreach by speaking to youth at local high schools and colleges as well as the TASK FORCE FOR GUYANA's YOUTH, which is a non-profit based in South Florida that helps children in need in his home country of Guyana.
In an industry and a world where many choose to fake it until they make it, Fly Guy remains as genuine as they come.
Chad Goodman, conductor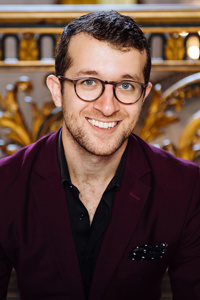 Recognized as "an entrepreneur bringing innovation to classical music" (Forbes), Chad Goodman leads an active and diverse conducting career.
The Conducting Fellow of the New World Symphony, Mr. Goodman will work closely with Artistic Director Michael Tilson Thomas and take the podium on 13 programs during the 2019-20 Season. Since 2018 he has served as an Assistant Conductor to the San Francisco Symphony, assisting Esa-Pekka Salonen, Manfred Honeck, Daniel Harding, Pablo Heras-Casado, Simone Young and James Gaffigan, among others.
As Founder and Artistic Director of Elevate Ensemble, Mr. Goodman's "courageous" and "ambitious" (San Francisco Classical Voice) vision for concert programming resulted in the pairing of music from Bay Area composers with underappreciated gems of the 20th and 21st centuries. Under his leadership, Elevate Ensemble established a Composer-in-Residence program, served as Ensemble-in-Residence at San Francisco State University, and commissioned 15 works from Bay Area composers.
Mr. Goodman has previously served as Music Director of the Contra Costa Chamber Orchestra and Assistant Conductor of the Peninsula Symphony. He has been a Conducting Fellow at the Atlantic Music Festival, a cover conductor for the San Francisco Ballet and has collaborated with composer Mason Bates on his electronica-classical music project, Mercury Soul.
A driving force in the new music scene, Mr. Goodman has conducted the premieres of more than 50 works. In addition to his performing career, he has taught young musicians the business and entrepreneurial skills needed to successfully navigate the world as a working musician in his workshop "You Just Earned a Music Degree. Now What?"
Mr. Goodman holds a bachelor of music degree from the Eastman School of Music and a master of music degree from San Francisco State University. His mentors include Michael Tilson Thomas, Alasdair Neale, Cyrus Ginwala and Martin Seggelke.