Events & Tickets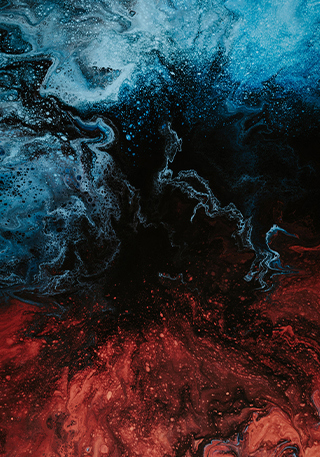 Orchestra Concert
8-bit Noir
New World Center, Michael Tilson Thomas Performance Hall
Saturday, November 11, 2023 at 7:30 PM
Program
Mix music and mixology during this relaxed concert dedicated to visionary new music. Known for his genre-defying concerts, André de Ridder makes his NWS debut with a cutting-edge performance of thrilling music inspired by cinema, including a surrealist symphonic documentary by "brilliant musical scientist" Nicole Lizée (CBC). Béla Bartók's atmospheric masterpiece Music for Strings, Percussion and Celesta is a rare synthesis of cool precision and expressive richness. Enjoy a themed cocktail or mocktail at your seat during the performance.   
----
Reserve your seats today and enjoy unbeatable savings by subscribing to New World Symphony's Sounds of the Times series. Starting at just $8 a concert, our 2023-24 series blends music and mixology. Enjoy specialty cocktails paired with works by Gyorgi Lygeti, Nicole Lizée and Jennifer Higdon.
This concert can also be added to any Compose Your Own (CYO) subscription series. Pick three or more performances you'd like to attend and receive all the perks and savings of being a New World Symphony subscriber.
Tickets no longer available online.
Program
Arnold Shoenberg
(1874-1951)
Approx. Duration: 9 minutes

Accompaniment to a Cinematographic Scene (1929-30)

Bernard Herrmann
(1911-1975)
Approx. Duration: 15 minutes

Fahrenheit 451: Suite for Strings, Harps and Percussion (1966)

Prelude
Fire Engine
The Bedroom
The Reading
The Garden
The Nightmare
Flowers of Fire
Flamethrower
The Captain's Death
The Road and Finale
Nicole Lizée
(b. 1973)
Approx. Duration: 16 minutes

8-bit Noir for Orchestra and Film (2016)

The Viola Lesson
The Lecture
Voices
The 8-bit Machine
Béla Bartók
(1881-1945)
Approx. Duration: 32 minutes

Music for Strings, Percussion and Celesta  (1936)

Andante tranquillo
Allegro
Adagio
Allegro molto
Arnold Shoenberg
Accompaniment to a Cinematographic Scene (1929-30)

Approximate duration: 9 minutes
By 1930, the year of Accompaniment to a Cinematic Scene, Schoenberg had refined his process of writing "with 12 notes" to the point where it had become his principal means of expression. That marked a period of growing acceptance of his music. His early works were steadily gaining ground throughout Europe, and in 1925 he inherited from the late Ferruccio Busoni the master class in composition at the Prussian Academy of Arts in Berlin.
The subsequent, relatively stable years of teaching and composing came to an end in 1933, with the onset of Nazism. In response, Schoenberg left Europe, taking up his final residence in the United States. Los Angeles was his home from 1935 until his death in 1951.
The Accompaniment, nearly 10 harrowingly emotional minutes long, is music for an imaginary (silent) film sequence. It bears the subtitle "Threatening Danger, Fear, Catastrophe," to indicate the three moods successively depicted.
The 12-tone row is introduced by the oboe, followed by jagged, leaping "threatening" violin figurations, then a precipitate drop in volume with nervous cross-rhythms, certainly indicating "fear." The coloring here is marvelously imaginative, with very soft muted horns, strings played col legno (with the wooden back of the bow) and gratingly insidious percussion.
After a quiet bridge section, roaring brass chords break loose, underlined by tam-tam and timpani. A fearful quiet ensues, suggesting even vaster storms to come. But, instead, the composer introduces the suggestion of a funeral march, which never quite takes shape. The piece ends as it began, in dark murmurings.                         
– Herbert Glass
Bernard Herrmann
Fahrenheit 451: Suite for Strings, Harps and Percussion (1966)

Approximate duration: 15 minutes
Bernard Herrmann had an uncanny ability to heighten the innermost emotions of any scene, making him a favorite partner of some of film's most uncompromising auteurs. He went on to score many of Alfred Hitchcock's iconic films (Psycho, North by Northwest and Vertigo, among others), and died just after completing the gritty score for Martin Scorcese's Taxi Driver.
Ray Bradbury had long been an admirer of Bernard Herrmann's music for Alfred Hitchcock's films, meeting both men on the set of Torn Curtain in 1966. During discussions with Francois Truffaut about adapting his novel for the big screen Bradbury recommended that he hire Herrmann for the project. A meeting was arranged, and Herrmann asked Truffaut:
"Why do you want me to write 'Fahrenheit'? You're a great friend of Boulez and Stockhausen and Messaien, and this is a film that takes place in the future. They're all avant-garde composers. Why shouldn't you ask one of them?" Truffaut replied, "Oh no, no. They'll give me music of the twentieth century, but you'll give me music of the twenty-first".
Herrmann was flattered and immediately accepted the offer. His conception of a 21st-century score was not what one would expect. Herrmann related:
"I felt the music of the next century would revert to a great lyrical simplicity and that it wouldn't truck with all this mechanistic stuff. Their lives would be scrutinized. In their music they would want something of simple nudity, of great elegance and simplicity. So I said, if I do your picture, that's the kind of score I want to write – strings, harps, and a few percussion instruments."
Truffaut was sold on the idea and once again Herrmann brought his legendary instrument sensibilities to bear. Like he did on Psycho in 1960, he would utilize a string orchestra, although this time he would augment it with harps, xylophone, marimba, glockenspiel and vibraphone. As was Herrmann's compositional style, he often utilized succinct, repeating motifs with shifting orchestral auras to drive the narrative flow. Today's Suite includes highlights from the full cinematic score.
       -- Aaron Grad and Craig Lysy
Nicole Lizée
8-bit Noir for Orchestra and Film (2016)

Approximate duration: 16 minutes
Called "a brilliant musical scientist" (CBC), "breathtakingly inventive" (Sydney Times Herald, Australia), and lauded for "creating a stir with listeners for her breathless imagination and ability to capture Gen-X and beyond generation" (Winnipeg Free Press), award winning composer and video artist composer Nicole Lizée creates new music from an eclectic mix of influences including the earliest MTV videos, turntablism, rave culture, Hitchcock, Kubrick, Alexander McQueen, thrash metal, early video game culture, 1960s psychedelia and 1960s modernism. She is fascinated by the glitches made by outmoded and well-worn technology and captures these glitches, notates them and integrates them into live performance.
She provided the following description of 8-bit Noir:
8-Bit Noir is constructed as a surrealist TV series or documentary in the spirit of Twin Peaks or Black Mirror. It is the continuation of a series I started in 2016 with an orchestral work titled Black MIDI. Each episode is an investigation into a specific genre and its impact on society. Scenes are set up and enhanced and manipulated by the live performers.
The TV Guide/Netflix synopsis of 8-Bit Noir:
A possibly malevolent entity with lo-fi tendencies appears without warning in people's homes, mailboxes, in their books and even at the local music conservatory. Confusion gives way to terror and mayhem. 11PM Eastern/8PM Pacific.
              -- Nicole Lizée
Béla Bartók
Music for Strings, Percussion and Celesta  (1936)

Approximate duration: 32 minutes
Not long after graduating from the Budapest Academy in 1903, Béla Bartók became obsessed with recording and cataloging the many folksongs found in his native Hungary and beyond. His efforts made him one of the founding leaders in the field of ethnomusicology, and his deep study of folk culture married with his precise compositional technique helped him create some of the most original and attractive music of the 20th century.
Bartók's career dreams came true in 1934 when he was able to stop teaching music to take on the role of a researcher at the Budapest Academy of Sciences, where he created a systematic catalog of his many thousands of field recordings and transcriptions. This period also turned out to be the most fruitful years for his own compositions, until the buildup to war made life impossible in Hungary and he had to leave for New York in 1940.
One of Bartók's most important supporters in those years was the conductor Paul Sacher, who used his immense wealth (which came from marrying a pharmaceutical heiress) to commission leading composers to write for the chamber orchestra he ran in Basel, Switzerland. Bartók made the most of the ensemble's limited forces when he composed the Music for Strings, Percussion and Celesta in 1936, dividing the strings into two groups separated onstage by a central array of piano, harp, celesta and percussion.
Besides his intensive study of folk music, Bartók's other enduring fascination was Baroque counterpoint, as found in the music of Bach. In that vein, the slow first movement builds a fugue around the winding chromatic subject heard at the beginning. The fast second movement is closer to Bartók's Hungarian roots, although the lively elements of folk dance comingle with more abstract and dissonant harmonies.
The slow third movement represents a type of "night music" that was a hallmark of Bartók's style, with evocative clicks from the xylophone, eerie swoops from the timpani, and a profusion of trills and tremors that establish a mysterious, nocturnal atmosphere. The finale awakens as a boisterous dance with strummed chords from the strings. Amid the festive mood, echoes of the first movement's fugue theme unite the full arc of the work as it heads to a surprising and definitive resolution.
                — Aaron Grad
Program
Arnold Shoenberg
(1874-1951)


Acompañamiento a una Escena Cinematográfica (1929-30)
Bernard Herrmann
(1911-1975)


Fahrenheit 451: Suite para Cuerdas, Arpa y Percusión (1966)
Preludio
Camión de Bomberos
La Habitación
La Lectura
El Jardín
La Pesadilla
Flores de Fuego
Lanzallamas                                                                         
La Muerte del Capitán
El Camino y Finale
8-bit Noir para Orquesta y Filme (2016)
The Viola Lesson
The Lecture
Voices
The 8-bit Machine
Música para Cuerdas, Percusión y Celesta (1936)
Andante tranquillo
Allegro
Adagio
Allegro molto
Arnold Shoenberg
Acompañamiento a una Escena Cinematográfica (1929-30)
Duración aproximada: 9 minutos
Hacia 1930, el año de Acompañamiento a una Escena Cinematográfica, ya Schoenberg había refinado el proceso de componer "con 12 tonos" a tal medida que se había convertido en su principal modo de expresión. Esto marcó un período de creciente aceptación de su música. Sus primeras obras estaban ganando terreno a través de Europa, y en 1925 heredó del ya fallecido Ferruccio Busoni la clase magistral en composición en la Academia Prusiana de las Artes en Berlín.
Los siguientes y relativamente estables años de enseñanza y composición llegaron a su fin en 1933, con el surgimiento del nazismo. En respuesta, Schoenberg abandonó Europa y se instaló permanentemente en los Estados Unidos. Los Ángeles fue su hogar desde 1935 hasta su muerte en 1951.
El Acompañamiento, que dura casi 10 desgarradoramente emocionales minutos, es música para una secuencia fílmica imaginaria (silente). Contiene el subtítulo "Peligro Amenazador, Miedo, Catástrofe", para expresar las tres emociones representadas sucesivamente.
La serie de 12 tonos es introducida por el oboe, seguido de abruptas y "amenazadoras" figuraciones del violín, luego una caída precipitada de volumen con ritmos nerviosos que se cruzan, indicando "miedo" sin lugar a dudas. Los colores son maravillosamente imaginativos, con las trompas silenciadas muy suavemente, las cuerdas que tocan col legno (con la madera en la parte de atrás del arco), y la chirriante e insidiosa percusión.
Después de una tranquila sección de puente, se escuchan rugientes acordes de los vientos metales, acentuados por el tam-tam y el tímpani. Una calma temerosa se avecina, insinuando mayores tormentas aún por venir. Sin embargo, el compositor nos presenta el indicio de una marcha fúnebre que nunca llega a tomar forma. La pieza concluye como empezó, en oscuros murmullos.                    
– Herbert Glass
Bernard Herrmann
Fahrenheit 451: Suite para Cuerdas, Arpa y Percusión (1966)
Duración aproximada: 15 minutos
Bernard Herrmann poseía la asombrosa habilidad de elevar las más íntimas emociones de cualquier escena, convirtiéndolo en el colega favorito de algunos de los más intransigentes cineastas. Musicalizó muchas de las películas más emblemáticas de Alfred Hitchcock (Psicosis, Norte por Noroeste y Vértigo, entre otras), y murió justo después de terminar la cruda partitura para Taxi Driver, de Martin Scorsese.
Ray Bradbury había sido un admirador durante mucho tiempo de la música de Bernard Herrmann para las películas de Alfred Hitchcock, conociendo a los dos en el set de Cortina Rasgada en 1966. Durante conversaciones con Francois Truffaut sobre adaptar su novela para la gran pantalla Bradbury recomendó contratar a Herrmann para el proyecto. Se organizó una reunión, y Herrmann le preguntó a Truffaut:
"¿Por qué quiere que yo escriba 'Farenheit'? Usted es un gran amigo de Boulez y de Stockhausen y de Messaien, y este es un filme que tiene lugar en el futuro. Ellos son todos compositores vanguardistas. ¿Por qué no le pregunta a uno de ellos?" A lo cual Truffaut respondió, "Ah no, no. Ellos me darán la música del siglo veinte, pero tú me darás la del veintiuno. 
Herrmann se sintió halagado e inmediatamente aceptó la oferta. Su concepción de una partitura del siglo veintiuno no era lo que esperaríamos. Herrmann relató:
"Sentí que la música del próximo siglo se revertiría a una gran simplicidad lírica y que no transportaría todas estas cosas mecánicas. Sus vidas serían examinadas. En su música les gustaría algo de una simple desnudez, de gran elegancia y simpleza. Así que le dije, si hago su película, ese es el tipo de partitura que quiero escribir – cuerdas, arpas y algunos instrumentos de percusión." 
A Truffaut lo convenció la idea y una vez más Herrmann demostró su legendaria sensibilidad instrumental. Como hizo en Psicosis en 1960, utilizó una orquesta de cuerdas, aunque esta vez la aumentó con arpas, xilófono, marimba, glockenspiel y vibráfono. Como era su estilo composicional, a menudo utilizaba motivos breves y repetitivos con auras orquestales cambiantes para impulsar la corriente narrativa. La Suite de hoy incluye momentos destacados de la partitura cinematográfica original.
       -- Aaron Grad and Craig Lysy
Nicole Lizée
8-bit Noir (2016)
Duración aproximada: 16 minutos
Llamada "una brillante científica musical" (CBC), extraordinariamente ingeniosa (Sydney Times Herald, Australia), y elogiada por "crear un revuelo entre sus oyentes gracias a su sorprendente imaginación y habilidad para capturar a la Generación X y más allá" (Winnipeg Free Press), la galardonada compositora y artista del video Nicole Lizée crea nueva música de una ecléctica mezcla de influencias que incluyen los primeros videos de MTV, disc jockeys, la cultura "rave", Hitchcock, Kubrick, Alexander McQueen, heavy metal, la cultura de los primeros video juegos, la psicodelia y el modernismo de los 1960. Fascinada por los fallos técnicos de la tecnología gastada y obsoleta, ella captura estos fallos, los convierte en notas musicales y los integra a presentaciones en vivo.
Ella nos proporcionó la siguiente descripción de 8-bit Noir: 
8-Bit Noir está construida como una serie de TV o documental surrealista al estilo de Twin Peaks o Black Mirror. Es la continuación de una serie que comencé en 2016 con una obra orquestal titulada Black MIDI. Cada episodio es una investigación sobre un género específico y su impacto en la sociedad. Las escenas están montadas, mejoradas y manipuladas por los intérpretes en vivo.
La sinopsis de TV Guide/Netflix sobre 8-Bit Noir:
Una entidad posiblemente malévola con poca definición aparece sin aviso en los hogares de las personas, sus buzones de correo, sus libros y hasta en el conservatorio de música local. La confusión lleva al terror y al caos. 11PM Este/8:00PM Pacífico.
              -- Nicole Lizée
Béla Bartók
Música para Cuerdas, Percusión y Celesta (1936)
Duración aproximada: 32 minutos
No mucho después de graduarse de la Academia de Budapest en 1903, Béla Bártok se obsesionó con grabar y catalogar las numerosas canciones populares de su natal Hungría y más allá. Sus esfuerzos lo convirtieron en uno de los líderes fundadores del campo de la etnomusicología, y su profundo estudio de la cultura popular unida a su precisa técnica de composición lo ayudó a crear parte de la música más atractiva y original del siglo XX.
El sueño de la carrera de Bártok se hizo realidad en 1934 cuando le fue posible dejar de enseñar música para asumir el puesto de investigador en la Academia de Ciencias de Budapest, donde creó un catálogo sistemático de muchos miles de grabaciones y transcripciones. Este período también resultó ser de los años más fructíferos para sus propias composiciones, hasta que el desarrollo de la guerra hizo la vida imposible en Hungría y tuvo que partir hacia Nueva York en 1940.
Uno de los defensores más importantes de Bártok durante esos años fue el director de orquesta Paul Sacher, quien utilizó su inmensa fortuna (la cual obtuvo por casarse con una heredera de la industria farmacéutica) para encargarle a destacados compositores que escribieran para la orquesta de cámara que él dirigía en Basel, Suiza. Bártok aprovechó al máximo las fuerzas limitadas del conjunto cuando compuso Música para Cuerdas, Percusión y Celesta en 1936, dividiendo las cuerdas en dos grupos separados en el escenario por una formación central de piano, arpa, celesta y percusión.
Además de su estudio intensivo de la música popular, la otra fascinación imperecedera de Bártok era el contrapunto barroco, como lo encontramos en la música de Bach. En ese estilo, el lento primer movimiento construye una fuga alrededor del tema cromático escuchado al comienzo. El rápido segundo movimiento se acerca más a las raíces húngaras de Bártok, aunque los activos elementos del baile popular se mezclan con armonías más abstractas y disonantes.
El lento tercer movimiento representa un tipo de "música de la noche" que fue un sello distintivo del estilo de Bártok, con clics evocativos del xilófono, inquietantes zambullidas del tímpani, y una profusión de trinos y estremecimientos que establecen una atmósfera nocturna y misteriosa. El finale despierta una bulliciosa danza con acordes rasgados de las cuerdas. En medio de la atmósfera festiva, ecos de la fuga del primer movimiento unifican el arco completo de la obra mientras se dirige a su sorprendente y definitiva resolución.
                — Aaron Grad
André de Ridder, conductor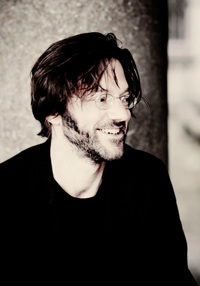 André de Ridder occupies a unique position among today's conductors. His stylistic versatility from Baroque to contemporary music, his projects and collaborations make him much in demand by ensembles such as the Chicago Symphony Orchestra, New York Philharmonic, Finnish Radio Symphony Orchestra, BBC Symphony Orchestra, Orquesta Nacional de España, Orchestre de Paris and Rotterdam Philharmonic Orchestra. He is General Music Director of the Theater Freiburg.
With the Southbank Centre, de Ridder has launched a series of genre-defying concerts titled "Unclassified Live" and based on the Radio 3 program. It was co-curated and presented by the program's producer Elizabeth Alker. The series will resume when the Southbank Centre reopens.
The "live-wire conductor" (The Times of London, 2017) is equally active in the field of opera and music theater, forming close relationships with some of the most prominent opera composers of our time, including Kaija Saariaho, Daníel Bjarnason, Michel van der Aa and also performing repertoire works such as The Magic Flute, Bluebeard's Castle and Nixon in China. In recent seasons, he has worked with directors such as Kasper Holten, Barrie Kosky, Peter Sellars, Marco Štorman and Enda Walsh, and appeared at houses such as Staatstheater Stuttgart, Finnish National Opera, Dutch National Opera, Irish National Opera and Den Jyske Opera. In a recent season, de Ridder led a multimedia Bluebeard's Castle with the Philharmonia Orchestra alongside Punchdrunk Theatre Company. He also conducted Gerald Barry's Alice's Adventures Underground for Irish National Opera and was reinvited to Staatsoper Stuttgart for two projects.
In 2013, de Ridder founded s t a r g a z e, performing projects ranging from Bach to Beethoven to avant-garde electronics and contemporary classical music. The group has gained a significant following and regularly is booked by leading concert halls, including the Barbican Centre London, the Kölner Philharmonie and Philharmonie de Paris, plus Elbphilharmonie Hamburg. In 2020, it presented (Not) Another Beethoven Cycle, a re-examination of all of Beethoven's symphonies, commissioning a host of artists from a diverse range of disciplines to respond to each symphony. 
The group s t a r g a z e records for Transgressive Records. De Ridder's discography also includes the hugely successful Four Seasons Recomposed by Max Richter (DG) and an album of orchestral music by Bryce Dessner and Jonny Greenwood (DG). The Richter recording was awarded a 2013 ECHO Klassik Classic Without Borders Award. De Ridder also acted as producer on the release of Africa Express Presents: Mali, on Transgressive Records. This followed a trip to Bamako, Mali, with Damon Albarn and his Africa Express project. In Mali, de Ridder initiated and led a recording of Riley's In C with local musicians, joined by rock artists including Brian Eno and Damon Albarn.
Molly Turner, conductor
Molly Turner is a Chinese-born conductor and composer. Recently, she has conducted the Orchestre de Paris, Gstaad Festival Orchestra, Theater Orchester Biel Solothurn, Juilliard Orchestra, Dallas Opera Orchestra, Primrose International Viola Competition, Colburn Orchestra and Eastern Festival Orchestra. Highlights of the 2022-23 season included a debut with San Francisco Symphony's SoundBox Series, a Concert Scolaire with Orchestre de Paris, conducting the premiere of her own new orchestra work with the Tacoma Youth Symphony, Colburn Chamber Music Society with David Rejano and Cosi! Men Are Like That with opera company White Snake Projects. She has served as assistant conductor for the Berliner Philharmoniker, Orchestre de Paris, San Francisco Symphony, Utah Symphony, San Diego Symphony, National Polish Radio Symphony, Juilliard Orchestra and Colburn Orchestra. In 2019 she was the youngest conductor invited for residency at the Dallas Opera's Hart Institute for Women Conductors. She has assisted Esa-Pekka Salonen, David Robertson, Stéphane Denève, Yaniv Dinur, Rafael Payare, Nicholas McGegan and Jeffrey Milarsky.
Ms. Turner is a devoted advocate for contemporary and modern music. She has collaborated with many living composers including Paul Novak, Max Vinetz, Lauren Vandervelden, Corey Chang, Sujin Kang, Webster Gadbois and Sofia Ouyang and has a strong affinity for the music of Stravinsky, Bartók and Lutosławski. She is a member of the Colburn Contemporary Ensemble and has conducted works by Lou Harrison, Timo Andres and Nina Young with them. As part of Juilliard's ChoreoComp, Ms. Turner premiered four different dance pieces created by current student composers and choreographers and at Rice, she conducted and composed for Hear&Now: New Music.
 Pursuing projects outside of the traditional concert hall is a core part of Ms. Turner's artistic identity. In 2021 she performed an open improvisation set on violin alongside Pablo O'Connell, Kebra-Seyoun Charles and Ryan Jung in an Alice Tully Hall window performance. While she was a Teaching Artist Fellow at Juilliard, she was involved in creating an improvisatory work that used K-8 student "found sound" recordings as source material. From 2017-19 was the artistic director for New Art / New Music at the Moody Center for the Arts. There she worked with composers and visual artists to curate a concert of new works that were site-specific to current exhibitions at the Moody Center. In 2017 she played viola in a multimedia performance art project alongside Angelbet Metoyer creating art live, Saul Williams reciting poetry and other musicians openly improvising.  In 2015 she co-wrote a graphic score with Sarah Grace-Graves for sculptor Katie Grinnan's Astrology Orchestra written for the Turrell Skypsace.
In her own music, Ms. Turner is interested in the balance between strictly dictated elements and more aleatoric notation. Her relationship to the standard repertoire is often integrated in subtle ways beneath the foreground of the music. A violinist and violist herself, she finds string instruments endlessly fascinating. Improvisation is a core part of her writing process and she often starts her work as voice memos or graphic scores. In 2018 her string quartet, The Shapes of Stories, was read by the Arditti Quartet. Her work has been heard in Benaroya Hall, Duncan Recital Hall, the Moody Center for the Arts and has been privately recorded.  
She completed her master's degree in orchestral conducting at The Juilliard School studying with David Robertson and received a bachelor in music composition cum laude from Rice University. She recently was pursuing an artist diploma at the Colburn Conservatory of Music in Los Angeles, where she studied under the guidance of Esa-Pekka Salonen in the Negaunee Conducting Program as a Salonen Fellow. She has studied composition with Kurt Stallmann, Arthur Gottschalk, Karim Al-Zand and Richard Lavenda. She has attended the Gstaad Festival Conducting Academy where she worked with Johannes Schlaefli, Jaap van Zweden and Baldur Brönnimann and the Eastern Music Festival, where she worked with Gerard Schwarz. In her free time, she enjoys biking, playing Ultimate Frisbee and reading.