Events & Tickets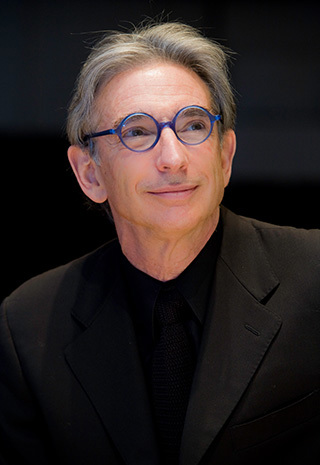 Orchestra Concert
A SCHUMANN JOURNEY
New World Center, Michael Tilson Thomas Performance Hall
Friday, October 30 at 7:30 PM
All-Schumann program
Mvts. X-XII from Papillons

Mvt. IV from String Quartet in A minor

Selections from Dichterliebe

Andante and Variations

Mvt. I from Konzertstück for Four Horns and Orchestra

Mvt. II from Three Romances

"Hier ist die Aussicht frei" from Scenes from Goethe's Faust

Mvt. I from Fairy Tale Narrations

Overture to The Bride of Messina

Symphony No. 4
Sponsored by: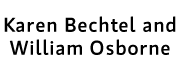 Join MTT and the Fellows on an unforgettable three-part journey through the emotional works of Robert Schumann. As an ardent romantic, Schumann infused his writings with sensitivity and color like none other. From early masterworks for piano to his famed lieder, dramatic chamber works to his poetic Fourth Symphony, delve into Schumann's sweeping passion and genius where good audibly battles evil, nature soars and love is eternal. Canadian baritone Joshua Hopkins lends his rich, "golden" tone to Schumann's celebrated song cycle Dichterliebe in this remarkable tribute to one of classical music's finest.
Journey Concerts showcase flowing explorations of a composer or type of music, while simultaneously utilizing the versatility of the New World Center's performance hall. Making use of its main stage and multiple smaller stages, the New World Symphony presents continuous concerts moving from one stage to the next, enveloping audiences in the music itself, without interruption. Journey Concerts are 2.5 to 3 hours in length, depending on the program.
All-Schumann program
Mvts. X-XII from Papillons
Mvt. IV from String Quartet in A minor
Selections from Dichterliebe
Mvt. I from Konzertstück for Four Horns and Orchestra
Mvt. II from Three Romances
"Hier ist die Aussicht frei" from Scenes from Goethe's Faust
Mvt. I from Fairy Tale Narrations
Overture to The Bride of Messina
A Schumann Journey
Robert Schumann's own self-assessment, at of the age of 20, was that his "talents as musician and poet are at the same level." He soon committed to a life in music, but his keen literary mind and his lyrical intuition continued to define his craft. His earliest guide in literature was his father, who worked as an author, translator and book dealer. Schumann began piano lessons at seven, and he tried his hand at composing early on, but he was more likely to be found writing plays, poetry and criticism, some penned under the pseudonym "Skülander"—the first in a series of alter egos he created.
Schumann's efforts as a composer accelerated around the age of 17, with the first of his surviving songs and an attempt at a piano concerto. The next year, he began studying law in Leipzig, but he blew off his university coursework, instead focusing on the private piano lessons he began taking from Friedrich Wieck. Those piano studies were pivotal in Schumann's musical growth, but even more consequential was his introduction to Wieck's daughter, Clara. At the time, she was a nine-year-old piano prodigy; 12 years later, and despite all the best efforts of her father, she became Schumann's wife.
Schumann relocated to Heidelberg for a year, where apparently he was no more engaged in his schoolwork than in Leipzig. Finally convinced that he needed to pursue music, he returned to Leipzig to study piano again with Wieck. In 1830 Schumann's fanatical practice regimen, combined with his ill-advised use of a finger-strengthening device, resulted in permanent damage to his right middle finger. Any thoughts of a career as a concertizing composer-pianist were dashed before they began.
Part I
Schumann's greatest artistic hero in his early years was the novelist Jean Paul. Schumann also obsessed over Schubert, and as of 1831 he embraced Chopin, who was the same age as Schumann but already receiving international attention. Schumann brought those literary and musical inspirations into alignment in the first of his great poetic cycles for solo piano, Papillons. Constructed in 12 short, colorful movements, the cycle was modeled on a scene from Jean Paul's novel Flegeljahre where two twin brothers vie for the same woman at a masked ball.  Schumann's title, rather than referring to literal "butterflies," suggests the sight of butterfly-shaped masks at the ball.
The tenth movement of Papillons gives the clear impression of dance music. After a stout introduction, the elegant melody rides over a flowing, Schubert-esque accompaniment.
The next selection takes the form of a polonaise, reflecting the Polish identity of Jean Paul's central female character. (Schumann had by this point also encountered Chopin's masterful use of the same Polish folk style.)
The final movement incorporates a traditional German folk tune known as the "Grandfather's Dance," a melody that ballet lovers might recognize from the party scene in Tchaikovsky's The Nutcracker. These three movements demonstrate Schumann's poetic approach to music, especially in that early stage of his career, when he wrote capricious, dramatic episodes that placed character and mood above formal structure and development.
Throughout his 20s, Schumann composed piano music and little else. His range expanded during the euphoric year of 1840, when he married Clara Wieck and produced over 120 songs. Next came the "year of the orchestra" in 1841, in which Schumann issued two symphonies, a Symphonette in three movements, and a one-movement Fantasy for piano and orchestra. Schumann's obsessive focus turned next to chamber music, a fascination that occupied much of 1842.
Schumann's "Year of Song" in 1840, when he composed about half of his lifetime output of Lieder for voice and piano, was all the more remarkable in light of the fact that his only previous efforts had been about a dozen songs written as a teenager. The 16 songs that Schumann published in 1844 as the cycle Dichterliebe (A Poet's Love) are the most famous product of that year. Drawn from a larger poetic cycle by Heinrich Heine (1797-1856), Schumann initially included 20 songs, which he drafted in just nine days at the end of May. The cycle's first text is set "In the glorious month of May," but from the very beginning the tonal ambiguities and chromatic yearning point to a more nuanced emotional state than springtime jubilation.
The four songs selected here from Dichterliebe show the cycle's wide emotional range, from the giddiness of "Die Rose, die Lilie, die Taube, die Sonne" ("The rose, the lily, the dove, the sun") to the earnestness of "Wenn ich in deine Augen seh" ("When I look into your eyes").  The poet's heart is torn to pieces in "Und wüßten's die Blumen, die kleinen" ("And if the little flowers knew"), and then "Am leuchtenden Sommermorgen" ("On a radiant summer morning") brings a gentle chiding from the flowers on a bright summer morning, who protest, "Don't be angry with our sister, you sad, pale man." The extended postlude from the piano prolongs the bittersweet moment.
Schumann spent an unhappy six weeks alone that spring, after returning home to Leipzig while Clara completed a successful European recital tour. (Being overshadowed by his superstar wife did not sit well with the irascible composer!) During that time, he busied himself by poring over string quartets by Haydn and Mozart and studying the art of counterpoint as perfected by Bach in the very same city of Leipzig a century earlier. With those historical precedents in mind, Schumann composed a set of three string quartets that summer, the first chamber music he had completed since a modest group of quartets from his teenage years. Continuing with a piano quintet and a piano quartet that fall, Schumann dispatched in a matter of months a groundbreaking body of chamber music that honored the past while paving the way for Brahms and so many others in the coming generations.
The Presto finale of the String Quartet in A minor, Op. 41, No. 1, exhibits the gusto associated with the passionate, extroverted side of Schumann's personality—a part of himself that he identified as "Florestan," another of his noms de plume in his earlier writings. (His tender, introverted side was a separate character, named "Eusebius.") Underneath the surface excitement is a formal construction that takes its cues from Classical tradition, especially Beethoven, who surely would have appreciated Schumann's economical use of the opening three-note motive throughout the movement.
Schumann's chamber music exploration of 1842 continued early into the next year, when he penned the Andante and Variations for the unlikely combination of two pianos, two cellos and horn. Following Mendelssohn's advice, Schumann reworked the score to a more manageable configuration of two pianos, and published it in that form as Opus 46. It took another 50 years before Brahms, in the course of editing Schumann's complete works, released the original version as WoO 10. (WoO stands for Werke ohne Opuszahl or "works without opus number.")
The composition, in its original scoring, is a charming curiosity. The subdued introduction and Andante espressivo theme are remarkably restrained, conveying the "Eusebius" aspect of Schumann's personality. The two pianos mostly stay out of each other's way, the cellos add fleeting streaks of accompaniment, and the horn contributes only a few shy notes.
As the work accelerates into its variations, the textures become more elaborate and outgoing, recalling the "Florestan" counterbalance within Schumann's complex psyche.
A final run of dreamy arpeggios brings the score to a soft-spoken conclusion.
Part II
No survey of Schumann's life and music would be complete without a discussion of his mental illness. The pattern of manic and depressive episodes he exhibited throughout his adult life would probably be diagnosed, in today's understanding, as bipolar disorder; other aspects of his mental condition point to the possibilities of schizophrenia, syphilis or a brain tumor. He reached a crisis point in 1844, when symptoms of insomnia, phobias, exhaustion, paranoia and auditory hallucinations caused his composing to grind to a halt. As he emerged from that particularly deep depression, he found that the flow of music that had once come so naturally could no longer be taken for granted. He later wrote in a diary, "I used to compose almost all of my shorter pieces in the heat of inspiration. … Only from the year 1845 onwards, when I started to work out everything in my head, did a completely new manner of composing begin to develop."
Schumann rebounded in the coming years, and by 1849 he was back in peak form as a composer, completing an enormous quantity of music in a range of genres. One distinctive project was the Konzertstück for Four Horns and Orchestra, Op. 86, composed for the top-notch musicians of the Leipzig Gewandhaus Orchestra. Schumann crafted this "concert piece" to feature horns with valves, which allowed for more virtuosity and were just starting to displace natural horns in orchestras around Europe. The opening movement, marked Lebhaft (Lively), showcases the agility and melodic range of the new instrument, including passages that reach daringly into the upper limit of the horn's compass.
In the highly productive year of 1849, Schumann also produced a number of small chamber music duets that recalled his songwriting of earlier years, works that featured singing melodies entrusted to lyrical substitutes for the voice—namely horn, clarinet, oboe and cello—each accompanied by piano. The Three Romances for Oboe and Piano, Op. 94, utilized a tuneful style of slow movement that developed out of a form of ballad singing from centuries past. The second movement, labeled Einfach, innig (Simple, heartfelt), builds a straightforward structure in three parts, with relaxed outer sections surrounding a more charged excursion to the related minor key.
It is no surprise that Schumann, given his love of literature, would be drawn to Faust, the legendary playby Johann Wolfgang von Goethe (1749-1832). Schumann made his first sketches for a musical treatment of Faust in 1844, but his deteriorating mental state halted his progress. He did not complete the sprawling oratorio until 1853, and it was neither performed nor published in his lifetime.
Scenes from Goethe's Faust draws from both the familiar first part of the play (in which Faust sells his soul to Mephistopheles and woos Gretchen) and also the more philosophical second part Goethe added in his final years. "Hier ist die Aussicht frei" ("Here the view is free") comes from Goethe's later volume, and it appears in Part III of Schumann's setting. The tender aria for baritone (singing as Doctor Marianus) celebrates the Virgin Mary. An emotional high point comes when the baritone, after a pause, stretches to an urgent high G for the first syllable of the closing phrase, "Gnade bedürfend," emphasizing the need in "needing her grace."
In 1850 the Schumann family moved from Dresden to Düsseldorf, where Robert began his new post as municipal music director. Not long after the move, Clara noted her husband's "highly nervous, irritable, excited mood," a forewarning of what would prove to be his final decline. For all his difficulties, Schumann still experienced intervals of intense creative focus, including several productive months in 1853. He was energized by a visit in late August from the violinist Joseph Joachim, and he sustained his efforts through October, when he met and hosted a friend of Joachim: an unknown composer named Johannes Brahms. In the presence of these young lions, Schumann composed with a fervor that recalled the prolific output of his earlier years. In between writing a violin concerto for Joachim and a glowing article predicting a monumental future for Brahms, Schumann dashed off Märchenerzählungen, a set of miniatures for clarinet, viola and piano.
When Mozart and Brahms wrote their chamber works with clarinet, they exploited the instrument's autumnal, nostalgic character. Schumann's little trio, on the contrary, exhibits childlike innocence, a quality reinforced by the title, translated as Fairy Tale Narrations (not to be confused with Märchenbilder for viola and piano from 1851, translated as Fairy Tale Pictures). Schumann's specific instrumentation paid homage to Mozart's "Kegelstatt" Trio (K. 498), a singular model of a piano trio with clarinet and viola.
Fairy Tale Narrations, Op. 132 does not follow any specific narrative or program—at least not any that Schumann revealed. The four movements do share a unifying gesture, which appears in the tender third movement as part of the piano accompaniment, supporting long, flowing melodies from the clarinet and viola.
Schumann's introductory season in Düsseldorf, in 1850, seemed at first to be an auspicious new start, despite his initial reluctance to accept the position and relative inexperience as a conductor. He conducted well-received concerts and continued to compose some of his finest music, including the Cello Concerto and Third Symphony. Another successful product of that time was his Overture to The Bride of Messina, Op. 100, inspired by a Greek-influenced play by Friedrich von Schiller (1759-1805), a tragedy that Schumann briefly considered for an opera setting. The Overture's abstract musical form captures the emotional tension and fateful drama of the play, and it shows yet another side of Schumann's ongoing engagement with the written word.
Part III
The Symphony No. 4 in D minor, Op. 120 that Schumann worked on late in 1851 was actually a revision of the work he composed a decade earlier as his Second Symphony. 1841 had been the year of Schumann's symphonic breakthrough, but he saw fit to revise much of the orchestral music from that year. Even in its original form, the D-minor Symphony was a marvel of interconnectedness and unification; in the 1851 revision, Schumann went even further by linking the movements together without pauses and reorganzing some of the motives. The 1851 edition has become the standard choice for performance, but the original version has had its champions over the years, including Brahms, who insisted on publishing it in 1891.
The Symphony begins with an introduction of long-held tones and slow-spinning melodies that build tension like a coil preparing to spring.
A gradual quickening leads smoothly to the Lebhaft (Lively) section and its kinetic theme in D minor.
The slow Romance extends the continuity, emerging out of the first movement's final cadence and subtly migrating to a new home key.
The sustained tones and stepwise melody that enter after the initial thematic statement reveal this movement's kinship to the opening introduction.
When the Romance closes softly on a dangling chord, it prepares the leap up to start the Scherzo. That ascending jump continues as a central motive in the rollicking third movement, answered by distinctive downward leaps on off-beats.
The Scherzo's central section has the violins dancing around a languorous melody, an elaboration first heard from the solo violin in the middle of the Romance.
An abbreviated Langsam (Slow) section provides a ramp directly to the Lebhaft finale, which commences its festive music with three chords, familiar from the first movement, but now recast in D major.
After so much taut and interwoven music, this movement adds a dose of reckless exuberance, with thundering brass, crescendos resembling Hollywood sound effects and an accelerated ending.
By 1852, Schumann's old demons had returned in the form of debilitating physical and emotional symptoms. There were high spots in 1853—especially those visits from Joachim and Brahms—but in that year he was also forced out of his conducting post. Schumann threw himself into the Rhine River in a suicide attempt in 1854, and he lived out his remaining years in an insane asylum, where he died at the age of 46. In that short lifespan, despite all the headwinds and challenges, Schumann produced a firecely passionate and profoundly poetic body of work that stands as one of the great legacies of the Romantic age.
Additional Resources
Paper from a medical journal investigating Schumann's hand injury
Schumann's review of Chopin in an 1831 journal, with references to Florestan and Eusebius
Article by pianist Jonathan Biss on "discovering the real Schumann."
Scene from Seinfeld in which Jerry and George discuss Schumann's madness
-- Copyright © 2015 Aaron Grad
Aaron Grad is a composer, guitarist and writer based in Seattle. Besides providing program notes for the New World Symphony, he has been the Orpheus Chamber Orchestra's program annotator since 2005 and also contributes notes to the Saint Paul Chamber Orchestra and Seattle Symphony.
Audio clips provided by Naxos of America, Inc.
Michael Tilson Thomas, conductor
Michael Tilson Thomas is Co-Founder and Artistic Director Laureate of the New World Symphony, America's Orchestral Academy; Music Director Laureate of the San Francisco Symphony; and Conductor Laureate of the London Symphony Orchestra. In addition to these posts, he maintains an active presence guest conducting with the major orchestras of Europe and the United States.
Born in Los Angeles, Mr. Tilson Thomas is the third generation of his family to follow an artistic career. His grandparents, Boris and Bessie Thomashefsky, were founding members of the Yiddish Theater in America. His father, Ted Thomas, was a producer in the Mercury Theater Company in New York before moving to Los Angeles where he worked in films and television. His mother, Roberta Thomas, was the head of research for Columbia Pictures.
Mr. Tilson Thomas began his formal studies at the University of Southern California, where he studied piano with John Crown, and conducting and composition with Ingolf Dahl. At age 19 he was named Music Director of the Young Musicians Foundation Debut Orchestra. During this same period, he was the pianist and conductor in master classes of Gregor Piatigorsky and Jascha Heifetz and worked with Stravinsky, Boulez, Stockhausen and Copland on premieres of their compositions at Los Angeles' Monday Evening Concerts.
In 1969, after winning the Koussevitzky Prize at Tanglewood, he was appointed Assistant Conductor of the Boston Symphony Orchestra. That year he also made his New York debut with the Boston Symphony and gained international recognition after replacing Music Director William Steinberg in mid-concert. He was later appointed Principal Guest Conductor of the Boston Symphony Orchestra where he remained until 1974. He was Music Director of the Buffalo Philharmonic from 1971 to 1979 and a Principal Guest Conductor of the Los Angeles Philharmonic from 1981 to 1985. His guest conducting includes appearances with the major orchestras of Europe and the United States.
Mr. Tilson Thomas is a two-time Carnegie Hall Perspectives artist, curating and conducting series at the hall from 2003 to 2005 and from 2018 to 2019. In the most recent series, he led Carnegie Hall's National Youth Orchestra of the United States of America both at the hall and on tour in Asia, opened the Carnegie Hall season over two evenings with the San Francisco Symphony, conducted two programs with the Vienna Philharmonic and finished with a pair of concerts leading the New World Symphony.
A winner of eleven Grammy Awards, Mr. Tilson Thomas appears on more than 120 recordings. His discography includes The Mahler Project, a collection of the composer's complete symphonies and works for voice and orchestra performed with the San Francisco Symphony, in addition to pioneering recordings of music by Charles Ives, Carl Ruggles, Steve Reich, John Cage, Ingolf Dahl, Morton Feldman, George Gershwin, John McLaughlin and Elvis Costello. His recordings span repertoire from Bach and Beethoven to Debussy and Stravinsky, and from Sarah Vaughan to Metallica.
His television work includes a series with the London Symphony Orchestra for BBC Television, broadcasts of the New York Philharmonic Young People's Concerts from 1971 to 1977 and numerous productions on PBS's Great Performances. With the San Francisco Symphony, he created a multi-tiered media project, Keeping Score, which includes a television series, web sites, and radio programs. He received a Peabody Award for his SFS Media radio series The MTT Files.
Mr. Tilson Thomas's compositions are published by G. Schirmer. In 1991, he and the New World Symphony were presented in a series of benefit concerts for UNICEF in the United States, featuring Audrey Hepburn as narrator of his work From the Diary of Anne Frank, which was commissioned by UNICEF. This piece has since been translated and performed in many languages worldwide. In August 1995, he led the Pacific Music Festival Orchestra in the premiere of his composition Shówa/Shoáh, commemorating the 50th anniversary of the bombing of Hiroshima. His vocal music includes settings of poetry by Walt Whitman and Emily Dickinson, which were premiered by Thomas Hampson and Renée Fleming, respectively. In 2016, Yuja Wang premiered his piano piece You Come Here Often?.
Mr. Tilson Thomas' song cycle Four Preludes on Playthings of the Wind, a setting of Carl Sandburg's poem, was premiered in 2016 by the New World Symphony, with Measha Brueggergosman as soloist. In 2019 the piece was recorded for Medici.tv at the New World Center and given its New York premiere as part of Mr. Tilson Thomas's second Carnegie Hall Perspectives series. His first Perspectives series also featured performances of his own compositions, including Island Music for four marimbas and percussion; Notturno for solo flute and strings, featuring soloist Paula Robison; and new settings of poems by Rainer Maria Rilke. In 2020, he led the San Francisco Symphony in the world premiere of his six-part song cycle Meditations on Rilke, and he subsequently conducted the work at the Cleveland Orchestra. Additional compositions include Street Song for brass instruments; Agnegram, an overture for orchestra; and Urban Legend, a concerto for contrabassoon that was premiered by the San Francisco Symphony. In June 2020, SFS Media released an album of works composed by Mr. Tilson Thomas, featuring live concert recordings of From the Diary of Anne Frank, narrated by mezzo-soprano Isabel Leonard, and Meditations on Rilke, sung by mezzo-soprano Sasha Cooke and bass-baritone Ryan McKinny.
Mr. Tilson Thomas is an Officier de l'Ordre des Arts et des Lettres of France, is a member of the American Academy of Arts and Sciences, was Musical America's Musician of the Year and Conductor of the Year, was Gramophone magazine's Artist of the Year and has been profiled on CBS's 60 Minutes and ABC's Nightline. He has been awarded the National Medal of Arts, has been inducted into the California Hall of Fame and the American Academy of Arts and Letters, and was a 2019 recipient of the Kennedy Center Honors.
Joshua Hopkins, baritone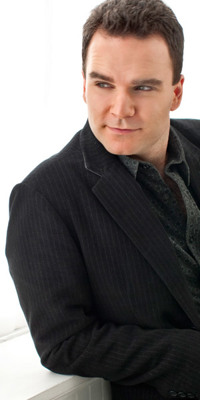 Chosen by Opera News as one of 25 artists poised to break out and become a major force in the coming decade, Canadian baritone Joshua Hopkins has been hailed as "an outstanding young baritone with a virile, vigorous yet velvety sound and an immediately evident dramatic authority." 
Mr. Hopkins' 2015-16 season begins with his return to Opera Lyra Ottawa in the title role in The Barber of Seville, followed by his return to Houston Grand Opera as the Pilot in Rachel Portman's The Little Prince, directed by Francesca Zambello, and as Count Almaviva in The Marriage of Figaro under the baton of Harry Bicket. This season also features Mr. Hopkins' return to Lyric Opera of Chicago as Mercutio in Bartlett Sher's production of Romeo and Juliet conducted by Emmanuel Villaume, and his return to Santa Fe Opera as Olivier in a new production of Capriccio directed by Tim Albery and conducted by Leo Hussain. Highlights of Mr. Hopkins' orchestral engagements this season include his debuts with the New World Symphony in an all-Schumann program under the baton of Michael Tilson Thomas and the Hamburger Symphoniker as Dr. Pangloss in Candide conducted by Jeffrey Tate, and his return to Mercury Houston for Beethoven's Ninth Symphony. 
In the 2014-15 season, Mr. Hopkins made his Lyric Opera of Chicago debut as Tadeusz in The Passenger conducted by Sir Andrew Davis in the acclaimed production by David Pountney. His season included performances of the title role of The Barber of Seville at the Canadian Opera Company, and his renowned portrayal of Count Almaviva in The Marriage of Figaro was seen at The Dallas Opera and with the Gulbenkian Foundation in Lisbon for performances under the baton of Paul McCreesh. He also returned to the Santa Fe Opera as Nardo in La finta giardiniera under the baton of Harry Bicket in a new production by Tim Albery. In concert, Mr. Hopkins joined Marin Alsop and the Baltimore Symphony Orchestra as Dr. Pangloss in Bernstein's Candide, and Matthew Halls and The Philadelphia Orchestra in Handel's Messiah. He was also heard in lieder recital programs with the Collaborative Arts Institute of Chicago and under the auspices of the Canadian Opera Company.  
Mr. Hopkins' recent seasons have featured the roles of Marcello in new productions of La bohème at the Canadian Opera Company conducted by Carlo Rizzi, at Houston Grand Opera directed by John Caird and conducted by Evan Rogister, and with Opera Lyra Ottawa; Schaunard in a revival of Franco Zeffirelli's beloved La bohème production at the Metropolitan Opera led by Stefano Renzani; Guglielmo in Così fan tutte in his company debut at Oper Franfurt; Papageno in The Magic Flute at Washington National Opera conducted by Music Director Philippe Auguin and with Vancouver Opera; Argante in Händel's Rinaldo and Count Almaviva in The Marriage of Figaro at the Glyndebourne Festival; and Cecil in a new production by Sir David McVicar of Donizetti's Maria Stuarda at the Metropolitan Opera conducted by Maurizio Benini. 
Profoundly committed to the art of song, Mr. Hopkins' first recital disc was released in 2010 featuring songs of Barber, Bowles, Glick and Vaughan Williams on the ATMA Classique label. He has given recitals in New York, at Carnegie Hall with J.J. Penna, in Vancouver under the auspices of the Vancouver Recital Society with Graham Johnson and in Toronto in conjunction with The Aldeburgh Connection, offering a program entitled 'Schubert's Florilegium' highlighting many Lieder about flowers written by the composer. He is proud to have given the world premiere of Michael Tilson Thomas' Rilke Songs at Zankel Hall in New York and to have joined Barbara Bonney for performances of songs by three generations of Mozart (Leopold, Wolfgang Amadeus and Franz Xaver) under the auspices of the Chamber Music Society of Lincoln Center. He has also collaborated, in a program of Haydn part songs, with pianist Richard Goode. 
Also a force on the competition stage, Mr. Hopkins has won numerous awards and distinctions. He was the winner of both the Verbier Festival Academy's 2008 Prix d'Honneur and the Borletti-Buitoni Trust Award in 2006.  He was also a prizewinner at the prestigious ARD Musikwettbewerb of 2006 and at the 2005 Plácido Domingo Operalia Competition held in Madrid.  In 2002 José Carreras presented him with the first place prize in the Julián Gayarre International Singing Competition. Mr. Hopkins has also received prizes from the George London Foundation and the Jacqueline Desmarais Foundation, and won the Sylva Gelber Foundation Award from the Canada Council for the Arts. 
Comprehensive performance and career information may be found at www.joshuahopkins.com.