Events & Tickets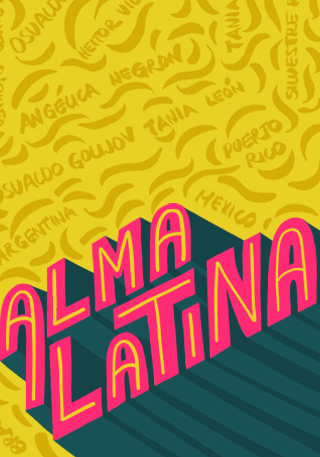 Special Event
ALMA LATINA
New World Center
Friday, February 28
Pre-Concert Chat at 6:30 PM
Concert at 7:30 PM
Program
Celebrate Latin Soul! Cello Fellow Nicholas Mariscal shares the richness and fascinating diversity of influences that is found in Latin American music. No other music in the world so colorfully melds the rhythms of Africa, the classical traditions of Europe and the folk traditions of the Americas. This endlessly inventive repertoire will be explored in depth in this vibrant program for full orchestra. 
PRE-CONCERT CHAT AT 6:30 PM: Arrive early to hear a special pre-concert chat and Q&A with Dr. Marysol Quevedo in the SunTrust Pavilion. Dr. Quevedo is an Assistant Professor of Musicology at the Frost School of Music at the University of Miami. Her research focuses on art music in Cuba before and after the 1959 Revolution.
Alma Latina is an NWS BLUE project. Fellow-driven projects are sponsored in part by the Maxine and Stuart Frankel Foundation.
Program
Osvaldo Golijov
(b. 1960)

Osvaldo Golijov
(b. 1960)

I. Macho, Cool and Dangerous
Kevin Chen, Katherine Kobylarz, violin I/violín I
Sophia Bernitz, Christopher Robinson, violin II/violín II
Marlea Simpson, Gabe Napoli, viola
Nicholas Mariscal, Alan Ohkubo, cello/violonchelo
Kathryn Bradley, bass/contrabajo
Paquito D'Rivera
(b. 1948)

Jack Reddick, flute/flauta
Joo Bin Yi, oboe
Jesse McCandless, clarinet/clarinete
Amelia del Caño, bassoon/fagot
Scott Leger, horn/corno
Heitor Villa-Lobos
(1887-1959)

Bachianas Brasileiras No. 5 (1938)

Megan Barrera
Nicholas Mariscal, Alan Ohkubo
Chava Appiah, Amy Sunyoung Lee
Vivian Chang, Ben Fryxell
Samuel Viguerie, Sara Page, cello/violonchelo
Angélica Negrón
(b. 1981)

Silvestre Revueltas
(1899-1940)