Events & Tickets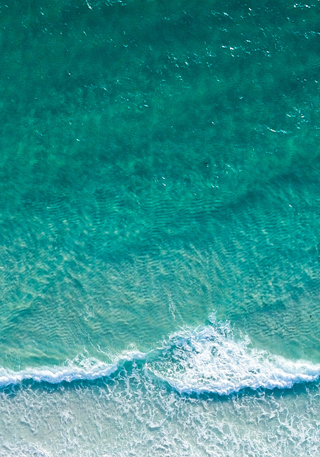 Orchestra Concert
Beethoven 9: Ode to Joy
Adrienne Arsht Center, Knight Concert Hall
Saturday, January 13, 2024 at 8:00 PM
Program
New World Symphony returns with another bucket-list concert to jump start your new year. Celebrate the 200th anniversary of Beethoven's Ninth Symphony – a divine tour de force – brought to life by award-winning soloists, full orchestra and the Master Chorale of South Florida. Continue your spiritual journey with an excerpt from the 2023 Pulitzer Prize-winning opera Omar, a miraculous "melting pot inspired by bluegrass, hymns, spirituals and more" (The New York Times). The large brass section in Leoš Janáček's Sinfonietta heralds one of NWS's most anticipated concerts of the season. 
----
Reserve your seats today and enjoy unbeatable savings by subscribing to New World Symphony's Arsht Center series. From West Side Story to Ode to Joy, this series features some of the most beloved melodies in orchestral music. Starting at just $15 a concert, the series concludes with Michael Tilson Thomas leading New World Symphony in Copland's Old American Songs and Tchaikovsky's Fourth Symphony.
This concert can also be added to any Compose Your Own (CYO) subscription series. Pick three or more performances you'd like to attend and receive all the perks and savings of being a New World Symphony subscriber.
Loading Concert Information
Program
Leoš Janáček
(1854-1928)
Approx. Duration: 22 minutes

Allegretto
Andante – Allegretto
Moderato
Allegretto
Andante con moto
Rhiannon Giddens / Michael Abels
(b. 1977 / b. 1962)
Approx. Duration: 6 minutes

Psalm 23 from Omar (2022)

Ludwig van Beethoven
(1770-1827)
Approx. Duration: 65 minutes

Symphony No. 9 in D minor, Op. 125, "Choral" (1824)

Allegro ma non troppo, un poco maestoso
Molto vivace
Adagio molto e cantabile
Presto – Allegro assai – Allegro assai vivace
Ms. Harvey
Ms. Miller
Mr. Pulliam
Mr. Ngqungwana
Master Chorale of South Florida