Events & Tickets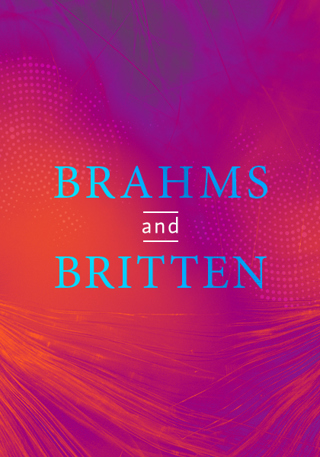 Orchestra Concert
BRAHMS AND BRITTEN
New World Center
Saturday, December 1 at 7:30 PM
Sunday, December 2 at 2:00 PM
Program
Witness how uplifting and unifying music can be as NWS revels in the optimism spread by composers and artists alike. Toronto Symphony Conductor Emeritus Peter Oundjian welcomes pastoral gems by Aaron Copland, who infused his Overture with hope and his trademark Americana, and Johannes Brahms with his incredible life-affirming Second Symphony. Despite its timeless popularity, this will be NWS's first performance of the symphony in over 12 years–don't miss it! After a tragic accident on his family's farm, Grammy Award-winning violinist Augustin Hadelich was told he'd never play again, but he has claimed his spot as one of the world's finest musicians. Here he offers a rare performance of Benjamin' Britten's anguished Concerto, which Britten claimed was "without question, my best piece."
COMPOSE YOUR OWN SUBSCRIPTION PACKAGE!
Choose this plus two more concerts to customize your own subscription. It's the ultimate flexibility with all the subscriber benefits, including free exchanges when plans change! Click or call the NWS Box Office at 305.673.3331 to create your own series today.
Program
Aaron Copland
(1900-1990)
Approx. Duration: 9 minutes

An Outdoor Overture (1938)

Benjamin Britten
(1913-1976)
Approx. Duration: 32 minutes

Concerto for Violin and Orchestra, Op. 15 (1938-39)

Moderato con moto
Vivace
Passacaglia: Andante lento (un poco meno mosso)
Johannes Brahms
(1833-1897)
Approx. Duration: 40 minutes

Symphony No. 2 in D major, Op. 73 (1877)

Allegro non troppo
Adagio non troppo
Allegretto grazioso (quasi andantino)
Allegro con spirito
Aaron Copland
An Outdoor Overture (1938)

Approximate duration: 9 minutes
A Brooklyn-born, French-trained son of Russian-Jewish immigrants, Aaron Copland gave voice to America's rural life and landscapes like no classical composer before or since. After El Salón México, a campy orchestral score from 1936 inspired by Copland's first trips south of the border, he followed up in 1937 with the children's opera The Second Hurricane, premiered by teenaged music students under the direction of the 21-year-old Orson Welles.
After hearing The Second Hurricane, New York's High School of Music and Art (now part of the famous LaGuardia High School) invited Copland to kick off a new initiative dubbed "American Music for American Youth." Copland interrupted work on his Western-themed ballet Billy the Kid to compose An Outdoor Overture, which debuted (indoors) at the high school in December 1938.
In writing for high school performers, Copland scrubbed his language free of any undue complications without sacrificing his signature sparkle. The result is accessible Americana at its finest, brimming with bright-eyed optimism and guileless beauty.
This concert Overture begins with a leaping fanfare shaped by triads and perfect intervals—those bright, clean ingredients that Copland put to such good use in works like Appalachian Spring and Fanfare for the Common Man.
The fanfare motive returns at key points to provide connective tissue, like when a raucous march dissipates into a gentle interlude led by a solo flute.
Benjamin Britten
Concerto for Violin and Orchestra, Op. 15 (1938-39)

Approximate duration: 32 minutes
Benjamin Britten left England in 1939, evading the looming war, some troubling romantic attachments and an uncertain musical future. During an initial stop in Canada, he completed the Violin Concerto for Antonio Brosa, who had previously joined Britten to introduce the Suite for Violin and Piano, Op. 6, at an international festival in Barcelona in 1936. That same festival also featured the posthumous premiere of Alban Berg's elegiac Violin Concerto, which had made a lasting impression on Britten. Amid the ravages of Spain's Civil War, the music that Britten conceived for his Spanish violinist-friend took on a weighty tone, echoing Berg's heavy-hearted score in spirit even if it did not share its 12-tone technique.
Brosa gave the first performance of Britten's Violin Concerto in 1940 with the New York Philharmonic. By then Britten had moved into a dilapidated townhouse in Brooklyn, where he and his partner, Peter Pears, shared the top floor with the poet W. H. Auden; other housemates included the novelists Carson McCullers and Jane and Paul Bowles, as well as the burlesque dancer Gypsy Rose Lee. Freed from the artistic pressures he faced from England's conservative old guard, Britten blossomed in America, finding the mature voice that would soon make him an international star.
Just like Beethoven's Violin Concerto, Britten's begins with timpani alone.
That initial motive becomes a recurring figure, supporting the soaring themes presented by the solo violin.
Near the end, the initial combination of timpani and cymbals returns to support a haunting cadenza, underscoring the martial backdrop of this score.
Britten's Concerto reverses the usual pattern of movements, with slow outer statements surrounding a fast, scherzo-like middle movement. Its sense of humor is more biting than playful, and orchestral passages heavy with brass and timpani echo the first movement's intensity.
The movement ends with a substantial cadenza that brings back the first movement's timpani theme while also providing a direct link to the finale.
The closing movement takes the form of a Passacaglia, a Baroque form in which a short pattern serves as the basis for a series of continuous variations. The recurring ground bass, first heard in the trombones, enters when the violin reaches the apex of a rising scale.
After so many decisive, scale-based motives and stark layers of counterpoint, the final minutes fall into a state of uncertainty between a D-major or D-minor outcome. Ultimately the violin dies away on a trill that leaves the harmonic question unresolved.
Johannes Brahms
Symphony No. 2 in D major, Op. 73 (1877)

Approximate duration: 40 minutes
"I shall never write a symphony," Brahms lamented in a letter to a friend, at a time when he was nearing 40 and already one of Europe's most famous composers. "You can't have any idea what it's like always to hear such a giant marching behind you!" That giant was Beethoven, and the shadow he cast over Brahms was nearly inescapable. In the First Symphony, completed in 1876 after an arduous process that spanned 14 years, Brahms squared directly with his hero and tormentor, following the same fateful path from C minor to C major that Beethoven traversed in the Fifth Symphony.
Brahms' Second Symphony, written just a year later, could not have been more different in its origins. He wrote it that summer at a lakeside village in the Austrian Alps, describing the work as "all blue sky, babbling of streams, sunshine and cool green shade!"
The cellos and basses begin the Symphony with a four-note figure that, by coincidence, corresponds exactly to the start of Stephen Foster's 1864 song "Beautiful Dreamer"—clearly both composers appreciated the motive's idyllic lilt.
Another recognizable snippet comes from Brahms' own pen: the famous Lullaby he published in 1868. The violas and cellos, instructed to play in a singing manner, introduce a variant of that soothing tune.
The main melody of the slow second movement is another marvel of songlike expression, with the cellos once again placed in their sweet tenor range to deliver the long, slurred phrases.
With Brahms' typical grace, the rhythms sometimes morph effortlessly into triplets, recalling the smooth contours of the first movement.
The third movement begins with a woodwind ensemble supported by plucked cellos, an outdoorsy sound that recalls the refreshing Harmoniemusik of 18th-century wind bands.
Instead of a typical scherzo interrupted by a contrasting trio section, this movement oscillates between two conflicting tempos in a five-part form. The transitions that serve to dovetail the mismatched rhythms show Brahms at his most playful and ingenious.
The finale begins with a type of surprise that Haydn used so effectively. Once the extremely quiet music has you leaning forward expectantly, the full orchestra rocks you back with a sudden forte arrival, pointing this sophomore Symphony toward its radiant conclusion.

-- Copyright © 2018 Aaron Grad
Aaron Grad is a composer, guitarist and writer based in Seattle. Besides providing program notes for the New World Symphony, he has been the Orpheus Chamber Orchestra's program annotator since 2005 and also contributes notes to the Saint Paul Chamber Orchestra and Seattle Symphony.
Peter Oundjian, conductor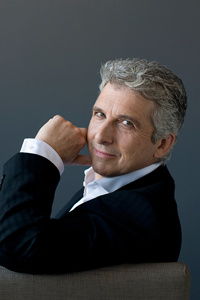 A dynamic presence in the conducting world, Peter Oundjian is renowned for his probing musicality, collaborative spirit and engaging personality.
The 2018-19 season includes debuts with the Indianapolis and New Zealand symphonies and return engagements with the St. Louis, Baltimore, Atlanta, Utah, Colorado and New World symphonies, as well as the Los Angeles Chamber Orchestra and Orchestre de la Suisse Romande. He completes his second season as Artistic Advisor of the Colorado Music Festival.
2017-18 marked Mr. Oundjian's 14th and final season as Music Director of the Toronto Symphony (TSO). His appointment in 2004 reinvigorated the orchestra with recordings, tours and acclaimed, innovative programming, as well as extensive audience growth, significantly strengthening the ensemble's presence in the world. In 2014 he led the TSO on a tour of Europe, which included a sold-out performance at Amsterdam's Concertgebouw and the first performance of a North American orchestra at Reykjavík's Harpa. In the 2016-17 season, Mr. Oundjian led the TSO on a major tour of Israel and Europe.
From 2012 to 2018, Mr. Oundjian was Music Director of the Royal Scottish National Orchestra. Under his baton, the orchestra toured China, the U.S. and across Europe. Together they recorded extensively for Sony and Chandos.
Few conductors bring such musicianship and engagement to the world's great podiums—from Berlin, Amsterdam and Tel Aviv, to New York, Chicago and Sydney. Mr. Oundjian has also appeared at some of the great annual gatherings of music and music-lovers: from the BBC Proms and the Prague Spring Festival, to the Edinburgh Festival and The Philadelphia Orchestra's Mozart Festival, where he was Artistic Director from 2003 to 2005.
Mr. Oundjian was Principal Guest Conductor of the Detroit Symphony from 2006 to 2010 and Artistic Director of the Caramoor International Music Festival in New York from 1997 to 2007. Since 1981 he has been a visiting professor at the Yale School of Music and earned the university's Sanford Medal for distinguished service to music in 2013.
Augustin Hadelich, violin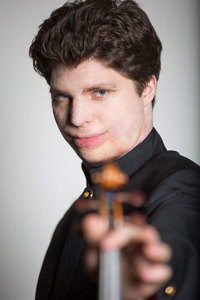 Augustin Hadelich has firmly established himself as one of the great violinists of today. Showcasing a wide-ranging and adventurous repertoire, he is consistently cited for his phenomenal technique, soulful approach and beauty of tone. He has performed with every major orchestra in the U.S., as well as an ever-growing number of orchestras around the world, including the Bavarian Radio Symphony, Royal Concertgebouw Orchestra, Danish National Orchestra, Finnish Radio Symphony, Hong Kong Philharmonic, London Philharmonic, NHK Symphony (Tokyo), Norwegian Radio Orchestra, Rotterdam Philharmonic, Seoul Philharmonic and the radio orchestras of Frankfurt, Saarbrücken, Stuttgart and Cologne.
Mr. Hadelich is the winner of a 2016 Grammy Award for his recording of Dutilleux's Violin Concerto with the Seattle Symphony and Ludovic Morlot. Other releases include Paganini's 24 Caprices for Warner Classics; Tchaikovsky and Lalo concertos with the London Philharmonic (LPO Live); Sibelius and Adès concertos with the Royal Liverpool Philharmonic Orchestra and Hannu Lintu (AVIE), which was nominated for a Gramophone Award; and Mendelssohn and Bartók concertos with the Norwegian Radio Orchestra and Miguel Harth-Bedoya (AVIE).
Mr. Hadelich's career took off when he won the Gold Medal at the 2006 International Violin Competition of Indianapolis. Since then, he has garnered an impressive list of honors, including a Borletti-Buitoni Trust Fellowship in the U.K. (2011), the inaugural Warner Music Prize (2015) and Musical America's 2018 Instrumentalist of the Year.
Mr. Hadelich plays the 1723 "Ex-Kiesewetter" Stradivari violin, on loan from Clement and Karen Arrison through the Stradivari Society of Chicago.
Dean Whiteside, conductor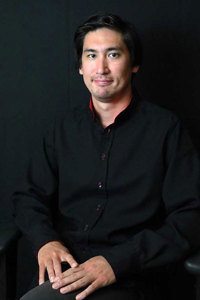 Dean Whiteside was born in New York City and trained in Vienna at the University of Music and Performing Arts. He is a former New World Symphony Conducting Fellow. Mr. Whiteside is founder and director of the Nashville Sinfonietta, hailed by The Tennessean as "a virtuoso band." He opened the Blair School of Music's 2013-14 season directing a multimedia realization of Haydn's Seven Last Words of Our Savior on the Cross called "innovative" by The Tennessean and "deeply meditative and satisfyingly original" by ArtsNash. 
Mr. Whiteside's European debut came in 2011 after winning the Jorma Panula Blue Danube Masterclass and Competition. He has conducted orchestras such as the Boston Symphony, Danish National Symphony, Jacksonville Symphony, Juilliard Orchestra, Opéra Orchestre National Montpellier, Orlando Philharmonic, Polish Baltic Philharmonic, Sibiu Philharmonic, Tonhalle Orchestra Zurich, Tokyo Philharmonic, Wiener Kammerorchester and Zagreb Philharmonic, as well as the Vanderbilt Orchestra on a five-city tour of China. He has served as Cover Conductor to the Dallas Symphony and San Francisco Symphony.
Mr. Whiteside is the winner of the American Prize in Conducting and received second prize and the Zagreb Philharmonic Orchestra Award at the Sixth International Competition of Young Conductors Lovro von Matačić. Other awards include the 2017 Mahler Conducting Fellowship, Bruno Walter Memorial Foundation Conducting Scholarship, Croatian Composers' Society Award, David Effron Conducting Fellowship, Bayreuth Festival Scholarship and David Rabin Performance Prize. He has received fellowships from the Aspen Music Festival, Atlantic Music Festival, Cabrillo Festival of Contemporary Music and Castleton Festival.
Mr. Whiteside has worked closely with such conductors as Bertrand de Billy, Fabio Luisi, Lorin Maazel, Jun Märkl, Kurt Masur, Jorma Panula, Leonard Slatkin and Robert Spano. He began his conducting studies with Robin Fountain at Vanderbilt University.