Events & Tickets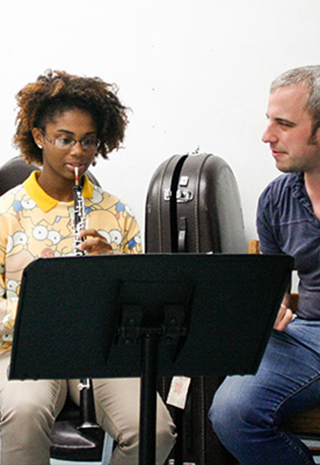 Special Event
BRAVO! THE MUSICLAB FINALE CONCERT
New World Center
Friday, May 13 at 7:00 PM
Sponsored by: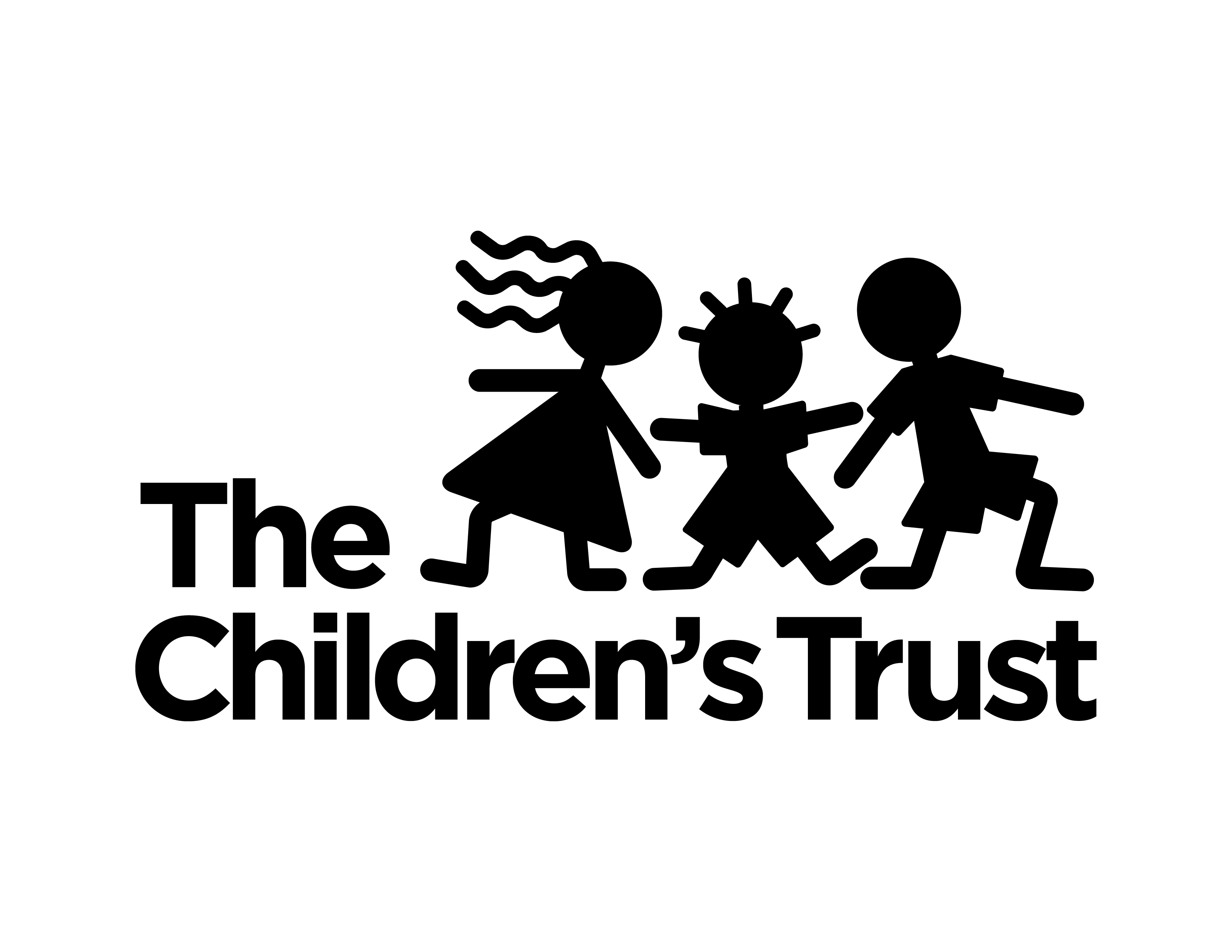 The New World Symphony's annual MusicLab program, a yearlong program that involves New World Symphony Fellows mentoring students throughout Miami-Dade County, will culminate with this performance featuring Fellows and their "mentoree" students from Miami Northwestern Senior High School, Miami Beach Senior High School, Ruth K. Broad Bay Harbor K-8 Center and Miami Music Project. This free performance will celebrate the students' accomplishments and showcase the skills they've honed and developed as a result of their work throughout the school year.
Click here for more information about MusicLab.
Program
Ruth K. Broad Bay Harbor K-8 Center String Orchestra
Traditional                                                       "Minka"
Arranged by Cleopatra Thomas
Traditional                                                       "Alegria, Alegria"
Arranged by Cleopatra Thomas
Traditional                                                       "Aura Lee"
Arranged by O. F. Rodriguez
Miami Beach Senior High School Seraphic Strings
Wolfgang Amadeus Mozart                             Overture to The Magic Flute
Arranged by Jamin Hoffman
Todd Parrish                                                    Boreas: The Cold, North Wind
Robert Longfield                                             Rondo in Blue
                                                                       Turning Point
Miami Music Project
Richard Wagner                                              Prelude to Act I of Die Meistersinger von Nürnberg
Miami Northwestern Senior High School Wind Ensemble
Karl King                                                           The Melody Shop
David Holsinger                                                On a Hymnsong of Philip Bliss
Haydn Wood                                                     Mannin Veen
Combined MusicLab Ensemble
Christian Reif, conductor
John Williams, Patrick Doyle,                       The Complete Harry Potter
Nicholas Hooper and Alexander Desplat
Arranged by Jerry Brubaker
Christian Reif, conductor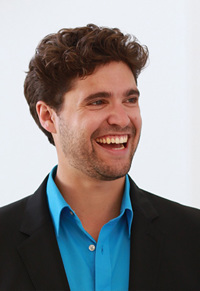 German conductor Christian Reif has just been appointed Resident Conductor with the San Francisco Symphony and Music Director of its internationally acclaimed Youth Orchestra, after making a "powerful symphony debut" with the Symphony in the fall. He is currently the second-year Conducting Fellow at the New World Symphony. This past season he conducted the Tanglewood Music Center Orchestra in several world premieres as part of Tanglewood's 75th anniversary summer and worked as cover conductor for the Los Angeles Philharmonic. In 2014 he served as assistant conductor for Alan Gilbert at the NY PHIL BIENNIAL. Mr. Reif is currently a member of Germany's prestigious Conductor's Forum (Dirigentenforum). He won the 2015 German Operetta Prize, awarded by the German Music Council. 
This season Mr. Reif led the Munich Chamber Opera in performances of Mozart's La finta semplice in Munich's famous Cuvilliés Theater. He has led several orchestras and ensembles both in the U.S. and abroad, including the Juilliard Orchestra, Salzburg Chamber Soloists, Georgian Chamber Orchestra and Israel Chamber Orchestra. His enthusiasm for performing contemporary music has led to many world premieres, among which were Michael Gordon's El Sol Caliente, a city symphony in honor of Miami Beach's centennial, and also concertos for DJ and orchestra, performed at the New World Symphony's nightclub-style PULSE events. 
A dedicated and enthusiastic educator, Mr. Reif has taught piano, coaches instrumentalists and works with singers as a repetiteur. He also worked as a Teaching Fellow in The Juilliard School's Ear Training Department and additionally served as its Department Assistant. He hosted and conducted the New World Symphony's 2014 education concerts, which were also webcast to area schools. 
In 2014 Mr. Reif completed his master of music degree in conducting at The Juilliard School under Alan Gilbert, after studying with Dennis Russell Davies at the Mozarteum Salzburg. For his outstanding achievements at The Juilliard School, Mr. Reif was the recipient of the Charles Schiff Conducting Award. He also holds a scholarship from the German study promotion program of the Cusanuswerk and two Kulturförderpreise awards given to promising artists of the region who promote cultural advancement in their communities.
2016 MusicLab Musicians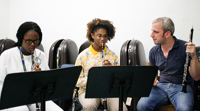 Ruth K. Broad Bay Harbor K-8 Center String Orchestra
Onil F. Rodriguez, conductor
Violin I
Dorian Mualem, concertmaster
Gaspar L. Cecci
Julian Delacadena
Sasha G. Fernandez
Matthew A. Haber
Jason J. Harman
Kevin A. Henriquez
Dominick X. Munoz
Izabella C. Perez
Luna B. Vasquez 
Violin II
Rocio A. Castillo
Chloe L. Edwards
Gian W. Gattomo
Ryan A. Carrizo
Swami Irusta
Steven Papadopouios
Shawn J. Walker
Jason A. Zarzosa 
Viola
Marian S. Abuhazi, first chair
Esteban G. Arellano
Jasmine Bras
Josef A. Frenkel
Gabriel P. Levesen
Isabella Lopez
Amanda Oren-Rivas
Claudio J. Reveron
Lee A. Rivera
Adrian C. Sperkacz 
Cello
Martha L. Alamilla, first chair
Altor Cazalis
Kimberlee Cortiella
M. Paz Dalceggio
Julianne Do
Roberto L. Garcia
Thomas R. Heller
Angelica Rodriguez
Salomon A. Utrera
Saulo Vieira 
Bass
Alejandro J. Roqueso, first chair
Miguelangel Cortes 
Miami Beach Senior High School Seraphic Strings
Christopher Dreeson, conductor
Violin I
Matias D. Sanchez, concertmaster
Valeria Andrade
Patrick C. Espitia
Kalani Gonzalez
Elies A. Guennoun 
Violin II
Jasmile A. De-Jesus, co-section leader
Antoneasha A. Hudge, co-section leader
Katie M. Corderoperalta
Maria C. Cortinez
Sophia M. Cuervo
Jose A. Curotto
Leslie Perez
Paola Torres 
Viola
Gabriella C. Delorenzo, co-section leader
Carolina Sanchis, co-section leader
Stephany Arbelaez
Kyle M. Boan
Katherine M. Chaviano
Amanda I. Lugo 
Cello
Najuma D. Hanchard, section leader
Ashley N. Fitelson 
Bass
Nicolas Goyzueta 
Miami Music Project
Alex Berti, conductor
Violin I
Eduardo Chocron
Isabela  Diaz*
Jose Espejo
Juan Florez
Diego Izarra
Gianluca Nagaro
Giacomo Nagaro
Isabella Ortiz
Julian Recio
Violin II
Diana Acosta-Cárdenas
Claudia  Angulo
Ramses Araya
Samantha Bernard
Giah Bush*
Gabrielle Bush
Alejandro Contreras
Stara D'Haiti
Asa Garcia
Eva Gonzalez
Ipanema Mora-Carrera
David Mora-Carrera
Isabella Salazar
Viola
Gabriela Alvarez
Florencia Casaballe
Samantha Dimanche
Diego Dominguez
Francesca Rene
Gisel Rodriguez
David Vallejo*
Cello
Benjamin Bush*
Starina D'Haiti
Ricardo Mendez
Victoria Moya
Ashley Sanguino
Bass
Pablo Camacho
Samantha DeLeon
Jose Dugarte
Lucia Rodriguez
Juan Rodriguez*
Isabel Sanso
Flute
Franklin Araque
Grace Bush*
Andres Chilama
Sayleth Torres
Piccolo
Kiara Lisanti
Oboe
Eduardo Clavijo
Martin Mayo*
Clarinet
Bobby Bush*
Marcelo Rodriguez
Roy Rosales
Bassoon
Cesar Fernandez
French Horn
Dereck Sanguino*
Trumpet
Franco Garcia
Samuel Rodriguez
Kevin Saintus
Christopher Solano*
Trombone
Christopher Gonzalez*
Alejandro Gonzalez
Rafael Pena
Tuba
Yanniel Acray*
Timpani
Guillermo Lusinchi
Percussion
Jose Borjas
*denotes section leader
Miami Northwestern Senior High School Wind Ensemble
Chad Norton, band director 
Flute
Shellie Mack
Asia Solomon
Briana Gilbert
Quanika Desir

Oboe
Tabitha MomPremier
Ashely Jones
Clarinet
Katherine Spears
Linda Carias
Evita Hulse
Jernisha Johnekins
Carla Nicholas
Keajah Breen
Besty Alvarez
Stephanie Sanchez
Bass Clarinet
Kayla Exius
Karonisha Barthalemy
Bassoon
John Duncombe
Dianana Joseph
Gaelle Manuel

Alto Saxophone
Edwin MomPremier
Treniece Morgan
Jamesha Corker

Tenor Saxophone
Sarah Hulse
Joshua Johnson

Baritone Saxophone
Rachel Guyton

French Horn
Kailah Washington
Deja Edgerton
Zibreel Zaladin
Damondre Kendrick
Trumpet
Zariah Brown
Marlon James
Kennyla Dessources
Christine Mcclain
Alexis Mclendon
Bernise Milcette

Trombone
Arcollian Ellis
Raymonda Williams
Skyler Haymond

Baritone
Tyrique Wilson
Marlene Edwards 
Tuba
Nathanael Mars
Garlande Henry
Ronald Larry Jr.

Bass
Wilson Noel   
Percussion
Darrington Thompson
Evans Ellison
Bjklis Pierre
Moses Avin
Jacob Alcime
2016 MusicLab Mentors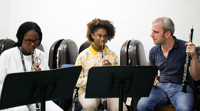 Kristin Baird
Drew Banzhof
Benjamin Carson
Andrew Chilcote
Andrea Daigle
Timothy Dilenschneider
Hilary Glen
Christopher Hernacki
Helen Hess
Miles Jaques
Kristin Kall
Kelton Koch
Hey Jin Koh
Ashton Lim
Bradley Loudis
Alexander Love
Sean Maree
Jarrett McCourt
Jane Mitchell
Daniel Morris
Aaron Norlund
Sarah Peters
Nicholas Platoff
Masha Popova
Jarrett Threadgill
Alex Wadner