Events & Tickets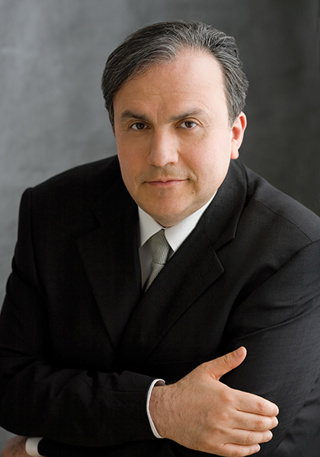 Orchestra Concert
BRONFMAN PLAYS BEETHOVEN
Adrienne Arsht Center
Saturday, January 13 at 8:00 PM
Program
Can music change your life? World-renowned pianist Yefim Bronfman returns to the Adrienne Arsht Center with the NWS Fellows and Robert Spano, celebrated Music Director of the Atlanta Symphony. Mr. Bronfman calls Ludwig van Beethoven's piano concertos "the foundation of [pianists'] existence. Our lives really have been changed by the music." Reflect on Bronfman's words as Beethoven sheds the cheery brightness of his first two piano concertos to embrace the moody minor-key emotionalism in his third. Oppressed under Stalin's regime, Dmitri Shostakovich was under intense scrutiny and political pressure when writing his Fifth Symphony. Bathed in controversy, the powerful, warhorse symphony fuses tragedy, mourning and a superficial optimism, giving voice to a forbidden language.
Program
Ludwig van Beethoven
(1770-1827)
Approx. Duration: 34 minutes

Concerto No. 3 in C minor for Piano and Orchestra, Op. 37 (1800-03)

Allegro con brio
Largo
Rondo: Allegro
Dmitri Shostakovich
(1906-1975)
Approx. Duration: 44 minutes

Symphony No. 5 in D minor, Op. 47 (1937)

Moderato
Allegretto
Largo
Allegro non troppo
Ludwig van Beethoven
Concerto No. 3 in C minor for Piano and Orchestra, Op. 37 (1800-03)

Approximate duration: 34 minutes
When Beethoven left his hometown of Bonn for Vienna at the age of 21, his patron, Count Ferdinand von Waldstein, sent him this blessing: "May you receive Mozart's spirit from the hands of Haydn." Mozart had died a year earlier, but his spirit still pervaded Vienna, especially for Beethoven, who entered the freelance scene as a keyboard virtuoso, just like Mozart had a decade earlier. When Beethoven began composing piano concertos to feature his own talents, he naturally modeled his style after Mozart, whose 27 examples set the standard for generations to come.
Beethoven wrote the bulk of the Third Piano Concerto in 1800, in time for a major debut concert in Vienna (in the very same venue where Mozart used to present new concertos), but he chose to play an earlier concerto instead. After a few more years of tinkering, Beethoven unveiled the new Concerto on an 1803 program that also included the premieres of his Second Symphony and the oratorio Christ on the Mount of Olives, as well as a reprise performance of the First Symphony. 
The Concerto's opening measures have a balanced, Classical flavor, with a definitive statement from the strings countered by a questioning response from the winds. 
The first three notes, forming a rising C-minor triad, plainly imitate the figure that begins Mozart's own C minor Piano Concerto, K. 491. This ascending triad, along with the timpani-like alteration at the end of the phrase, inspires countless new permutations, especially in the free-roaming development section.  
When the central Largo enters, its first E major chord could hardly be more alien, or more luminous. The piano issues its intimate melody alone, in a whispering pianissimo dynamic and in a totally foreign key, as if it has left the Concerto and entered its own fantasy. 
This quality of wonderment spills over into the orchestral material as well. A particularly striking exchange occurs when the flute and bassoon trade childlike melodies over a simple plucked background, while the piano issues gusts of sound blurred by the sustain pedal. 
The finale returns to the home key with a theme that lands heavily on an unresolved A-flat—the very same pitch that, respelled as G-sharp, gave the slow movement its defining characteristic of E-major. (It is essentially a musical pun, exploiting a pitch that means one thing in the context of C minor and something very different in the context of E major). 
Later in the movement, some harmonic sleight-of-hand transforms A-flat back into G-sharp once more, and the key of E returns briefly to put a radiant new sheen on the movement's central theme. 
Additional Resources
PDF score from the IMSLP Petrucci Music Library
Audio guide to the concerto from BBC Radio 3
Foreword (in German, English and French) to the critical edition published by G. Henle Verlag
Dmitri Shostakovich
Symphony No. 5 in D minor, Op. 47 (1937)

Approximate duration: 44 minutes
On January 26, 1936, Joseph Stalin walked out of Shostakovich's opera Lady Macbeth of the Mtsensk District during the third act. Two days later, the newspaper Pravda—the mouthpiece for the Communist Party—published a scathing review titled "Muddle instead of Music." The critic decried, "Here we have 'leftist' confusion instead of natural, human music. The power of good music to infect the masses has been sacrificed to a petty-bourgeois, formalist attempt to create originality through cheap clowning. It is a game of clever ingenuity that may end very badly." 
At a time when Stalin's enemies were disappearing by the millions, the warning that Shostakovich's embrace of modernism "may end very badly" was no idle threat. Shostakovich, only 29 years old, fell instantly from his position as the Soviet Union's most revered composer to one whose livelihood and very life were at risk. He was understandably cautious with his next works, withdrawing his Fourth Symphony before the planned debut in 1936 and shelving his only other major work of the year, Four Romances on Poems by Pushkin, until 1940. 
Shostakovich began his Fifth Symphony in April of 1937, and he completed the scoring that fall. No established conductor would take on the score, so the task of preparing the debut fell to Yevgeny Mravinsky, a young conductor who had recently joined the Leningrad Philharmonic. 
The debut of the Fifth Symphony later that year was a watershed moment in Shostakovich's career. The curtain calls that night lasted some 30 minutes, until the stunned Shostakovich was escorted out of the hall. It was a remarkable redemption for Shostakovich, coming less than two years after his official rebuke. 
"Rebirth" was in fact central to Shostakovich's plan for the Fifth Symphony. In the finale, he quoted a song by that name, one of his recent Pushkin settings. Pushkin's text begins: "A barbarian with his lazy brush / Blackens the painting of a genius." In the poem, the work of the "genius" endures while the damage wreaked by the "barbarian" sloughs away—a fitting metaphor for the toxic sparring between Stalin and Shostakovich. 
The Symphony strikes an ominous tone from the beginning. In the first four measures, the strings introduce three gestures of central importance to the rest of the movement: a leaping figure with a snapping, dotted rhythm; a sequence of descending, sigh-like fragments; and a closing motif of three repeated notes. 
With this material laid out, the violins intone a quiet, nervous melody over an accompaniment built from the leaping motive. 
Music of a contrasting character then arrives with a recurring figure that repeats a long-short-short rhythm, itself a variant of the earlier "sighing" motive. At first this marching music is sweet and docile. 
Yet, later the same rhythmic pattern supports a frightful journey to the movement's harrowing climax. 
The scherzo comes next, and at first the heavy bass line promises more of the first movement's intensity. Before long, though, the horns (using a figure of three repeated notes, as in the earlier movement) herald a wry and chirpy woodwind entrance. 
The juxtaposition of bombastic and silly music creates a carnival-like atmosphere, while precious melodies in the contrasting trio section, led by solo violin and flute, provide a playful diversion. 
The Largo third movement echoes the opening of the Symphony, beginning with strings alone, subdivided here into eight sections to create a rich, layered sound. 
Offsetting the somber gravity of the strings, passages featuring solo woodwinds and flecks of harp and celesta cut through like beams of light. 
The finale is a brutish march that again toes the line between sincerity and parody. 
On one level it appears to be a model example of "Socialist Realism," glorifying Soviet might in an accessible language that the proletariat could relate to; and yet at the same time, a more cynical spectator might sense mockery and sarcasm of that same heavy-handed ideal. One detail that sways the interpretation is the tempo of the coda; the first edition score marks it at 188 quarter-notes per minute, while the second edition specifies 184 eighth-notes per minute, about half the speed of the earlier marking. Conductors have since used both tempos, and their choice can determine whether the coda conveys maniacal power or sober triumph. 
Additional Resources
Online score from the New York Philharmonic archives (marked by Leonard Bernstein)
Video on the symphony from Keeping Score, created by Michael Tilson Thomas and the San Francisco Symphony 
Notes on the symphony from conductor Mark Wigglesworth 
Essay on the symphony from conductor Marin Alsop 
-- Copyright © 2018 Aaron Grad
Aaron Grad is a composer, guitarist and writer based in Seattle. Besides providing program notes for the New World Symphony, he has been the Orpheus Chamber Orchestra's program annotator since 2005 and also contributes notes to the Saint Paul Chamber Orchestra and Seattle Symphony.
Robert Spano, conductor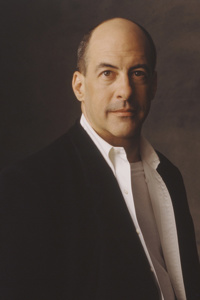 Conductor, pianist, composer and teacher Robert Spano is known worldwide for the intensity of his artistry and distinctive communicative abilities, creating a sense of inclusion and warmth among musicians and audiences that is unique among American orchestras. In his 17th season as Music Director of the Atlanta Symphony Orchestra (ASO), this highly imaginative conductor is an approachable artist with the innate ability to share his enthusiasm for music with an entire community and concert hall.  A fervent mentor to rising artists, he is responsible for nurturing the careers of numerous celebrated composers, conductors and performers, and enjoys collaborations with composers and musicians of all ages, backgrounds and ability. As Music Director of the Aspen Music Festival and School, he oversees the programming of more than 300 events and educational programs for 630 students and rising artists.        
The Atlanta School of Composers reflects Mr. Spano's commitment to American contemporary music. He has led ASO performances at Carnegie Hall, Lincoln Center and the Ravinia, Ojai and Savannah Music Festivals. Guest engagements have included the New York and Los Angeles philharmonics, the San Francisco, Boston, Chicago, Oregon, Utah and Kansas City symphonies and the Cleveland, Philadelphia and Minnesota orchestras. Internationally, Mr. Spano has led the Orchestra Filarmonica della Scala, BBC Symphony, Amsterdam's Royal Concertgebouw Orchestra, Orquestra Sinfonica Brasileira, Orquestra Sinfonica Estado São Paulo, Melbourne Symphony in Australia and Saito Kinen Orchestra in Japan. His opera performances include Covent Garden, Welsh National Opera, Lyric Opera of Chicago, Houston Grand Opera and the 2005 and 2009 Seattle Opera productions of Wagner's Ring cycles. Mr. Spano also holds a conductor residency with the Colburn School Orchestra in Los Angeles.        
Highlights of the 2017-18 season include several world premiere performances, including a new work by Bryce Dessner at Carnegie Hall with the Orchestra of St. Luke's and mezzo-soprano Kelley O'Connor; a tuba concerto by Atlanta School of Composers alumna Jennifer Higdon, performed by Craig Knox and the Pittsburgh Symphony; Melodia for Piano and Orchestra, by Canadian composer Matthew Ricketts at the Aspen Music Festival and a new work by the ASO's own bassist Michael Kurth. With the ASO, Mr. Spano brings local audiences inspired, thoughtful programming, including the beginning of the two-year "LB/LB" celebration commemorating Leonard Bernstein and Ludwig van Beethoven, featuring six Bernstein works and nine Beethoven symphonies, and vocal masterpieces including Verdi's Otello and Bernstein's Candide. Guest conducting engagements reflect Mr. Spano's widespread regard as a valued collaborator with the Kansas City, Baltimore, New World and Pittsburgh symphonies. Internationally, he performs the Spanish premiere of Jennifer Hidgon's Concerto for Orchestra with the Galicia Symphony and a program of Shostakovich, Mussorgsky, Liszt and Scriabin in Cardiff with the BBC National Orchestra of Wales.
Mr. Spano's previous season began with "cloth field: an art place of life," a conceptual collaboration between Mr. Spano and choreographer Lauri Stallings, involving dancers and sculptural elements with an original score composed by Mr. Spano in 2014 for the Atlanta-based dance troupe glo. In addition to his leadership of the ASO, Mr. Spano recently returned to his early love of composing. His most recent works include Sonata: Four Elements for piano, which he premiered in 2016 at the Aspen Music Festival, and a new song cycle, Hölderlin-Lieder, written for and performed by soprano Jessica Rivera. Both works were recorded on the ASO Media label and praised by Oberon's Grove: "On this latest release, from ASO, we experience Spano as both an imaginative and evocative composer - with a special gift for writing for the voice - and a poetic pianist."  Mr. Spano opened the Atlanta Symphony's season with an all-Tchaikovsky program with guest soloist Joshua Bell.  Later concerts featured pianists Garrick Ohlsson, Pedja Muzijevic and Stephen Hough. An avid interpreter of opera and oratorio, Mr. Spano conducted John Adams's Nixon in China at Houston Grand Opera; Christopher Theofanidis' Creation/Creator at the Kennedy Center's 2017 Shift Festival, featuring singers Jessica Rivera, Sasha Cooke, Thomas Cooley, Nmon Ford, Vinson Cole and Evan Boyer, and the ASO and ASO Chorus; and conducted and recorded Gluck's Orfeo with soloists David Daniels, Susanna Phillips, Janae Brugger and the ASO and ASO Chamber Chorus.
With a discography of critically-acclaimed recordings for Telarc, Deutsche Grammophon and ASO Media, Mr. Spano has won six Grammy Awards with the Atlanta Symphony. He is on faculty at Oberlin Conservatory and has received honorary doctorates from Bowling Green State University, Curtis Institute of Music, Emory University and Oberlin. He is one of two classical musicians inducted into the Georgia Music Hall of Fame and makes his home in Atlanta.
Yefim Bronfman, piano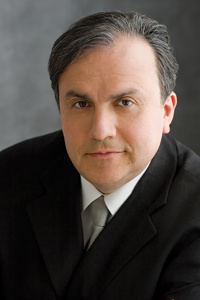 Internationally recognized as one of today's most acclaimed and admired pianists, Yefim Bronfman stands among a handful of artists regularly sought by festivals, orchestras, conductors and recital series. His commanding technique, power and exceptional lyrical gifts are consistently acknowledged by the press and audiences alike. 
In recognition of a relationship of more than 30 years, Mr. Bronfman joined the Israel Philharmonic conducted by Zubin Mehta for concerts during the orchestra's U.S. tour in the fall including Carnegie Hall, followed by concerts in Munich, London and Vienna with the Bayerischer Rundfunk Orchestra and Mariss Jansons, another frequent partnership and collaborator. In addition to returns to the orchestras of New York, Cleveland, Los Angeles, Philadelphia, Pittsburgh, Washington, Indianapolis and Toronto, he will tour with the Vienna Philharmonic and Andrés Orozco-Estrada in a special program celebrating his 60th birthday in the spring. In Europe he can also be heard in Berlin with the Philharmonic as well as in recital; Italy, France, Belgium, Germany and London also in recital; and on tour with the Leipzig Gewandhaus Orchestra conducted by Andris Nelsons. A tour in Asia with the London Symphony and Gianandrea Noseda brings the season to a close in June. 
Mr. Bronfman works regularly with an illustrious group of conductors, including Daniel Barenboim, Herbert Blomstedt, Semyon Bychkov, Riccardo Chailly, Christoph von Dohnányi, Gustavo Dudamel, Charles Dutoit, Daniele Gatti, Valery Gergiev, Alan Gilbert, Mariss Jansons, Vladimir Jurowski, Zubin Mehta, Riccardo Muti, Andris Nelsons, Yannick Nézet-Séguin, Sir Simon Rattle, Esa-Pekka Salonen, Franz Welser-Möst and David Zinman. Summer engagements have regularly taken him to the major festivals of Europe and the U.S. Always keen to explore chamber music repertoire, his partners have included Pinchas Zukerman, Martha Argerich, Magdalena Kožená, Anne-Sophie Mutter, Emmanuel Pahud and many others. 
Mr. Bronfman has also given numerous solo recitals in the leading halls of North America, Europe and the Far East, including acclaimed debuts at Carnegie Hall in 1989 and Avery Fisher Hall in 1993. In 1991 he gave a series of joint recitals with Isaac Stern in Russia, marking Mr. Bronfman's first public performances there since his emigration to Israel at age 15. That same year he was awarded the prestigious Avery Fisher Prize, one of the highest honors given to American instrumentalists. In 2010 he was honored as the recipient of the Jean Gimbel Lane prize in piano performance from Northwestern University. 
Widely praised for his solo, chamber and orchestral recordings, Mr. Bronfman has been nominated for six Grammy Awards, winning in 1997 with Esa-Pekka Salonen and the Los Angeles Philharmonic for their recording of the three Bartók Piano Concertos. His prolific catalog of recordings includes works for two pianos by Rachmaninoff and Brahms with Emanuel Ax, the complete Prokofiev concertos with the Israel Philharmonic and Zubin Mehta, a Schubert/Mozart disc with the Zukerman Chamber Players and the soundtrack to Disney's Fantasia 2000. His most recent CD releases include the 2014 Grammy-nominated recording of Magnus Lindberg's Piano Concerto No. 2 commissioned for him and performed by the New York Philharmonic with Alan Gilbert on the Da Capo label; Tchaikovsky's Piano Concerto No. 1 with Mariss Jansons and the Bayerischer Rundfunk; a recital disc, Perspectives, complementing Mr. Bronfman's designation as a Carnegie Hall 'Perspectives' artist for the 2007-08 season; and recordings of all the Beethoven piano concertos as well as the Triple Concerto together with violinist Gil Shaham, cellist Truls Mørk, and the Tönhalle Orchestra Zürich under David Zinman for the Arte Nova/BMG label. 
Now available on DVD are Mr. Bronfman's performances of Liszt's Second Piano Concerto with Franz Welser-Möst and the Vienna Philharmonic from Schoenbrunn, 2010 on Deutsche Grammophon; Beethoven's Fifth Piano Concerto with Andris Nelsons and the Royal Concertgebouw Orchestra from the 2011 Lucerne Festival; Rachmaninoff's Third Concerto with the Berlin Philharmonic and Sir Simon Rattle on the EuroArts label and both Brahms Concertos with Franz Welser-Möst and The Cleveland Orchestra (2015). 
Born in Tashkent in the Soviet Union, Mr. Bronfman immigrated to Israel with his family in 1973, where he studied with pianist Arie Vardi, head of the Rubin Academy of Music at Tel Aviv University. In the United States, he studied at The Juilliard School, Marlboro School of Music and Curtis Institute of Music, under Rudolf Firkusny, Leon Fleisher and Rudolf Serkin. He is a 2015 recipient of an honorary doctorate from the Manhattan School of Music. 
Mr. Bronfman became an American citizen in July 1989.