Events & Tickets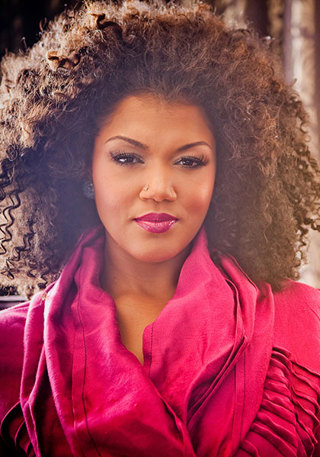 Orchestra Concert
CARNEGIE HALL PREVIEW: MTT'S PLAYTHINGS OF THE WIND
New World Center
Saturday, April 20 at 2:00 PM
Program
NWS will present a special concert that not only serves as a sneak peek of its upcoming performance at Carnegie Hall, but also features works of great meaning to NWS Artistic Director Michael Tilson Thomas (MTT). Spanning multiple decades-worth of musical ideas, this unique collection of works shows MTT as a young dreamer, mature composer and editor, consummate entertainer and, of course, captivating conductor.
MTT taps into his entertaining roots with two virtuosic showpieces for solo piano. He appears as both conductor and composer in his jazzy post-apocalyptic party Four Preludes on Playthings of the Wind. This setting of Carl Sandburg's poem features dynamite soprano Measha Brueggergosman, backup vocalists, a bar band of jazz musicians and a chamber orchestra, and pays homage to MTT's musical influences, including Igor Stravinsky, Sarah Vaughan, James Brown and more. MTT also leads a string-orchestra performance of Franz Schubert's stunning "Death and the Maiden" quartet, marking the world premiere of MTT's own edition.
The one-afternoon-only performance will be part concert, part real-time documentary, offering audiences a deeper understanding of the music by pairing live performance with short, pre-recorded video commentary.
This performance is generously supported by NWS's Fund for New Ventures. The Fund provides artistic risk capital to fund innovative new programs, projects, productions and experiments at their earliest stage of development. The Fund is supported in part by Kleh Family Foundation/Mr. and Mrs. Bill Kleh and the Helena Rubinstein Philanthropic Fund at the Miami Foundation/Diane and Robert Moss.
This concert is additionally supported in part by the John S. and James L. Knight Foundation, and Mr. Douglas S. Cramer and Mr. Hubert S. Bush.


This weekend's concert precedes the New World Symphony's presentation of this program by Carnegie Hall on May 2. The New World Symphony would like to recognize the following donors for their support: 
Bruce and Suzie Kovner/The Kovner Foundation, The Wilhelmina Harrell Fund, Bruce and Martha Clinton/The Clinton Family Fund, Susan and David Edelstein, Mr. and Mrs. Louis K. Meisel, Melanie and David Niemiec, Anita and Stuart Subotnick, Mr. and Mrs. Jeffrey Akin, Alan and Jayusia Bernstein, The Andrea & Charles Bronfman Philanthropies, Dr. Matthew Budd and Ms. Rosalind E. Gorin, Jim and Jean Crystal, Peter and Sue Gottsegen, The Hite Foundation, Jorge and Amanda Mejia, Jerry and Adrianne Cohen, Betty and Joseph Z. Fleming, Susan and John Freund, Saul and Jane Gross, The Jeffrey Solomon Fund of the Jewish Community Foundation, Janet Shein, Koniver Stern Group, Mr. and Mrs. Robert Hertzberg, David J. Phillips and Denis J. Jacobs, Coregami
Program
Michael Tilson Thomas
(b. 1944)
Approx. Duration: 12 minutes

Sunset Soliloquy (1963-2018)

Michael Tilson Thomas
(b. 1944)
Approx. Duration: 5 minutes

You Come Here Often? (1976-2014)

Michael Tilson Thomas
(b. 1944)
Approx. Duration: 22 minutes

Four Preludes on Playthings of the Wind for Solo Soprano and Two Female Voices, Bar Band and Chamber Orchestra (1976-2016)

Ms. Brueggergosman, solo soprano
Kristen Toedtman and Kara Dugan, vocalists
Bar Band:
Patrick Posey, alto saxophone
Sarah Roberts, tenor/baritone saxophone
Mark Grisez, trumpet; Arno Tri Pramudia, trombone
Justin Smith, lead guitar; Craig Wagner, rhythm guitar
Mike Valerio, electric bass; Michael Casterisano, drum set
Alan Steinberger, synthesizer

Luke Kritzeck, lighting designer
Franz Schubert
(1797-1828)
Arranged for string orchestra by Gustav Mahler
Approx. Duration: 40 minutes

Quartet No. 14 in D minor for Strings, D. 810, "Death and the Maiden" (1824)

Allegro
Andante con moto
Scherzo: Allegro molto
Presto
Michael Tilson Thomas
Sunset Soliloquy (1963-2018)

Approximate duration: 12 minutes
Whitsett Avenue 1963: In the late afternoon the sun poured through the Venetian blinds of my parent's darkened living room, tracing, for an hour or so, bands of shimmering light in The Valley's dusty air. It was a time for me to be alone with the piano, trying, as my father and his family before him has always done, to find through improvisation some kind of understanding of who I was. I was already aware of the many "me's" whose spirits seemed to inhabit one or another of my hands. My left hand was the home of a reflective spirit that arched in lyrical phrases like a cello solo. My right hand was ruled by a scampering spirit that zanily darted about in fits and starts, kind of like fractured village music full of caprices and clashes. Now and again, there was a much gentler music; a duet played by both hands one tentative finger at a time. Eventually my hands found a way to make both of their musics simultaneously and independently, gradually uniting in a shared cry after which they quietly and somewhat nonchalantly faded away.
This piece is a record of that process. Very occasionally over the years I played it for myself to test its authenticity. It's been startling to see all of it finally written down. The beginning, the duet, and the ending are much as they were when the first piece came into focus some 50 years ago. The right-hand music was tougher to resolve. It seemed each time I came back to it, it had other ideas and assumed a slightly different shape and continued to have to go through so many meanderings in order to finally find its way towards the more thoughtful and lyrical world of its partner.
                   — Michael Tilson Thomas
Michael Tilson Thomas
You Come Here Often? (1976-2014)

Approximate duration: 5 minutes
You Come Here Often? is a virtuoso piece based on a production number from a music theater piece I was contemplating in the 1970s. The scene takes place in a downtown club where two people, who have a long history with one another, happen to meet up.  Amidst the noisy energy of the place they try to express some of the feelings they may still have left for one another, before their words are obliterated by the noisy tumult.
                   — Michael Tilson Thomas
Michael Tilson Thomas
Four Preludes on Playthings of the Wind for Solo Soprano and Two Female Voices, Bar Band and Chamber Orchestra (1976-2016)

Approximate duration: 22 minutes
Musical ideas for Four Preludes on Playthings of the Wind first came into my mind in 1976. The American Bicentennial was producing a great many self-congratulatory pieces. I remembered Carl Sandburg's acerbic poem from his early collection, Smoke and Steel, and thought its honky-tonk "Ozymandias" kind of message might be a cautionary contrast to all the celebratory huzzahs.
The mixture of musical styles was there from the beginning and a few times I sang it as an improvisation at gatherings of musicians around Los Angeles. It fit in with the concept album pieces that were being created at the time. I continued to put ideas in a sketchbook until 2003 when, during a summer in Santa Fe, I brought the ideas further forward into a short score. In 2015-16 I expanded it into a piece for solo soprano, backup singers, bar band and chamber orchestra.
The piece opens with a bluesy bass clarinet solo accompanied by the chamber orchestra that gradually introduces the main motives of the piece. The voice enters half speaking Sandburg's introductory line, "The past is a bucket of ashes," punctuated by a cash register. The bar band comes crashing in playing the same music that the chamber orchestra just played but now in the style of late 1950's rockabilly. From there on the music swerves following the text between various lyrical, pop and modernistic styles. Gradually, the two instrumental ensembles become more enmeshed and mournfully intense. A final post-apocalyptic party scene careens into a breakdown before the lyrical mood of the opening returns.
                              — Michael Tilson Thomas
FOUR PRELUDES ON PLAYTHINGS OF THE WIND
From Smoke and Steel (1922) by Carl Sandburg (1878-1967)
The past is a bucket of ashes.
1
The woman named Tomorrow
sits with a hairpin in her teeth
and takes her time
and does her hair the way she wants it
and fastens at last the last braid and coil
and puts the hairpin where it belongs
and turns and drawls: Well, what of it?
My grandmother, Yesterday, is gone.
What of it? Let the dead be dead.
2
The doors were cedar
and the panels strips of gold
and the girls were golden girls
and the panels read and the girls chanted:
We are the greatest city,
the greatest nation:
nothing like us ever was.
The doors are twisted on broken hinges.
Sheets of rain swish through on the wind
where the golden girls ran and the panels read:
We are the greatest city,
the greatest nation,
nothing like us ever was.
3
It has happened before.
Strong men put up a city and got
a nation together,
And paid singers to sing and women
to warble: We are the greatest city,
the greatest nation,
nothing like us ever was.
And while the singers sang
and the strong men listened
and paid the singers well
and felt good about it all,
there were rats and lizards who listened
… and the only listeners left now
… are … the rats … and the lizards.
And there are black crows
crying, "Caw, caw,"
bringing mud and sticks
building a nest
over the words carved
on the doors where the panels were cedar
and the strips on the panels were gold
and the golden girls came singing:
We are the greatest city,
the greatest nation:
nothing like us ever was.
The only singers now are crows crying, "Caw, caw,"
And the sheets of rain whine in the wind and doorways.
And the only listeners now are … the rats … and the lizards.
4
The feet of the rats
scribble on the door sills;
the hieroglyphs of the rat footprints
chatter the pedigrees of the rats
and babble of the blood
and gabble of the breed
of the grandfathers and the great-grandfathers
of the rats.
And the wind shifts
and the dust on a door sill shifts
and even the writing of the rat footprints
tells us nothing, nothing at all
about the greatest city, the greatest nation
where the strong men listened
and the women warbled: Nothing like us ever was.
Franz Schubert
Quartet No. 14 in D minor for Strings, D. 810, "Death and the Maiden" (1824)

Approximate duration: 40 minutes
As of 1817, Franz Schubert's music had not been published, mentioned in a newspaper or performed publicly in Vienna a single time, even though the 20-year-old had already composed some 300 songs (half of his lifetime output), including the haunting and prescient song "Der Tod und das Mädchen" ("Death and the Maiden"). Eventually Schubert had some success publishing songs, but otherwise his career was a continual struggle, leaving him dependent on a small circle of friends and supporters. Meanwhile his purported sexual excesses caught up with him: He contracted syphilis in late 1822 or early 1823 and died of the infection in 1828.
When Schubert returned to his earlier song in 1824 as the inspiration for a string quartet, he must have known on some level that his own death was all too near. In that song, the Maiden pleads, in impassioned D-minor music, for Death to pass her by; Death responds by taking her hand through a smooth and static D-major melody. Elements of the song inform all four movements of the quartet, starting with the intense descending motive that recalls the tailing end of the Maiden's verse, when she anxiously awaits Death's answer.
A direct quotation of the song comes in the second movement, a broad set of variations on Death's somber verse.
The third movement reframes the song's tension between its starting key of D minor and its closing key of D major, starting with loud and brittle music in the minor key.
The contrasting trio section moves to the major key for a smooth and quiet response.
In the finale, the breakneck triplet rhythm of the tarantella evokes that manic Italian dance, supposedly meant to rid a victim of deadly tarantula venom.
The prestissimo coda flirts with an optimistic major-key resolution, but in the end the key of D minor regains its mortal grip.
Gustav Mahler created this arrangement for string orchestra in 1894, around the same time he was finishing his "Resurrection" Symphony and shortly after the death of the conductor Hans von Bülow, Mahler's friend and champion. The arrangement consisted of penciled annotations on the published quartet score—mostly markings for where the basses should double the cellos, plus indications for mutes and changes to dynamic levels. Mahler conducted the slow movement in Hamburg in November 1894, on the orchestral series he took over from his late friend. After Mahler's daughter Anna noticed the annotations decades later, she entrusted a team of musicologists to create a performing edition of the arrangement.
-- Copyright © 2019 Aaron Grad
Mahler's arrangement of the Schubert Death and the Maiden Quartet is a partially-completed sketch of what would have been a larger and more intricate project. The vast majority of his ideas are expressed in the second movement, the only one that was actually performed. On the occasion of the New World Symphony's 2019 performance of the work, I have created a new edition of the piece which completes many of the ideas suggested in Mahler's arrangement, and introduces many new instrumental ideas relating to the number of people playing, their location and specific styles of stroke and sound. These additions have been done in order to introduce the greater stylistic variety that would occur in a chamber music performance, and also to fully exploit the possibilities of an intricately-divided string orchestra. The last movement in particular makes use of the subtle and amusing surprises of texture that Mahler uses so cleverly in the second movement of his Third Symphony, as well as continuously in the Sixth and Seventh.
                                        — Michael Tilson Thomas
Aaron Grad is a composer, guitarist and writer based in Seattle. Besides providing program notes for the New World Symphony, he has been the Orpheus Chamber Orchestra's program annotator since 2005 and also contributes notes to the Saint Paul Chamber Orchestra and Seattle Symphony.
Michael Tilson Thomas, conductor
Michael Tilson Thomas is Co-Founder and Artistic Director of the New World Symphony, America's Orchestral Academy; Music Director Laureate of the San Francisco Symphony; and Conductor Laureate of the London Symphony Orchestra. In addition to these posts, he maintains an active presence guest conducting with the major orchestras of Europe and the United States.
Born in Los Angeles, Mr. Tilson Thomas is the third generation of his family to follow an artistic career. His grandparents, Boris and Bessie Thomashefsky, were founding members of the Yiddish Theater in America. His father, Ted Thomas, was a producer in the Mercury Theater Company in New York before moving to Los Angeles where he worked in films and television. His mother, Roberta Thomas, was the head of research for Columbia Pictures.
Mr. Tilson Thomas began his formal studies at the University of Southern California, where he studied piano with John Crown, and conducting and composition with Ingolf Dahl. At age 19 he was named Music Director of the Young Musicians Foundation Debut Orchestra. During this same period, he was the pianist and conductor in master classes of Gregor Piatigorsky and Jascha Heifetz and worked with Stravinsky, Boulez, Stockhausen and Copland on premieres of their compositions at Los Angeles' Monday Evening Concerts.
In 1969, after winning the Koussevitzky Prize at Tanglewood, he was appointed Assistant Conductor of the Boston Symphony Orchestra. That year he also made his New York debut with the Boston Symphony and gained international recognition after replacing Music Director William Steinberg in mid-concert. He was later appointed Principal Guest Conductor of the Boston Symphony Orchestra where he remained until 1974. He was Music Director of the Buffalo Philharmonic from 1971 to 1979 and a Principal Guest Conductor of the Los Angeles Philharmonic from 1981 to 1985. His guest conducting includes appearances with the major orchestras of Europe and the United States.
Mr. Tilson Thomas is a two-time Carnegie Hall Perspectives artist, curating and conducting series at the hall from 2003 to 2005 and from 2018 to 2019. In the most recent series, he led Carnegie Hall's National Youth Orchestra of the United States of America both at the hall and on tour in Asia, opened the Carnegie Hall season over two evenings with the San Francisco Symphony, conducted two programs with the Vienna Philharmonic and finished with a pair of concerts leading the New World Symphony.
A winner of eleven Grammy Awards, Mr. Tilson Thomas appears on more than 120 recordings. His discography includes The Mahler Project, a collection of the composer's complete symphonies and works for voice and orchestra performed with the San Francisco Symphony, in addition to pioneering recordings of music by Charles Ives, Carl Ruggles, Steve Reich, John Cage, Ingolf Dahl, Morton Feldman, George Gershwin, John McLaughlin and Elvis Costello. His recordings span repertoire from Bach and Beethoven to Debussy and Stravinsky, and from Sarah Vaughan to Metallica.
His television work includes a series with the London Symphony Orchestra for BBC Television, broadcasts of the New York Philharmonic Young People's Concerts from 1971 to 1977 and numerous productions on PBS's Great Performances. With the San Francisco Symphony, he created a multi-tiered media project, Keeping Score, which includes a television series, web sites, and radio programs. He received a Peabody Award for his SFS Media radio series The MTT Files.
Mr. Tilson Thomas's compositions are published by G. Schirmer. In 1991, he and the New World Symphony were presented in a series of benefit concerts for UNICEF in the United States, featuring Audrey Hepburn as narrator of his work From the Diary of Anne Frank, which was commissioned by UNICEF. This piece has since been translated and performed in many languages worldwide. In August 1995, he led the Pacific Music Festival Orchestra in the premiere of his composition Shówa/Shoáh, commemorating the 50th anniversary of the bombing of Hiroshima. His vocal music includes settings of poetry by Walt Whitman and Emily Dickinson, which were premiered by Thomas Hampson and Renée Fleming, respectively. In 2016, Yuja Wang premiered his piano piece You Come Here Often?.
Mr. Tilson Thomas' song cycle Four Preludes on Playthings of the Wind, a setting of Carl Sandburg's poem, was premiered in 2016 by the New World Symphony, with Measha Brueggergosman as soloist. In 2019 the piece was recorded for Medici.tv at the New World Center and given its New York premiere as part of Mr. Tilson Thomas's second Carnegie Hall Perspectives series. His first Perspectives series also featured performances of his own compositions, including Island Music for four marimbas and percussion; Notturno for solo flute and strings, featuring soloist Paula Robison; and new settings of poems by Rainer Maria Rilke. In 2020, he led the San Francisco Symphony in the world premiere of his six-part song cycle Meditations on Rilke, and he subsequently conducted the work at the Cleveland Orchestra. Additional compositions include Street Song for brass instruments; Agnegram, an overture for orchestra; and Urban Legend, a concerto for contrabassoon that was premiered by the San Francisco Symphony. In June 2020, SFS Media released an album of works composed by Mr. Tilson Thomas, featuring live concert recordings of From the Diary of Anne Frank, narrated by mezzo-soprano Isabel Leonard, and Meditations on Rilke, sung by mezzo-soprano Sasha Cooke and bass-baritone Ryan McKinny.
Mr. Tilson Thomas is an Officier de l'Ordre des Arts et des Lettres of France, is a member of the American Academy of Arts and Sciences, was Musical America's Musician of the Year and Conductor of the Year, was Gramophone magazine's Artist of the Year and has been profiled on CBS's 60 Minutes and ABC's Nightline. He has been awarded the National Medal of Arts, has been inducted into the California Hall of Fame and the American Academy of Arts and Letters, and was a 2019 recipient of the Kennedy Center Honors.
Measha Brueggergosman, soprano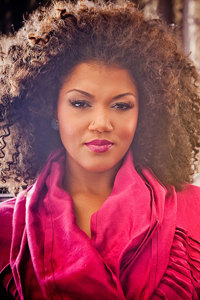 Motivated and hungry for new experiences, Measha Brueggergosman's career effortlessly embraces the broadest array of performance platforms and musical styles and genres.
Ms. Brueggergosman began her career predominantly committed to the art of the song recital and has presented innovative programs at Carnegie Hall, the Kennedy Center, London's Wigmore Hall, both the Konzerthaus and Musikverein in Vienna, Madrid's Teatro Real, as well as the Schwarzenberg, Edinburgh, Verbier and Bergen festivals with celebrated collaborative pianists Justus Zeyen, Roger Vignoles, Julius Drake and Simon Lepper.
On the opera stage, Ms. Brueggergosman's recent highlights include Giulietta and Antonia in The Tales of Hoffmann, Elettra in Idomeneo, Madame Lidoine in Dialogues des Carmélites, Jenny in Weill's Mahagonny, Emilia Marty in Věc Makropulos, Hannah in Miroslav Srnka's Make No Noise and Sister Rose in Jake Heggie's Dead Man Walking. On the concert platform she has worked with the San Francisco Symphony and New World Symphony and conductors Daniel Barenboim, Michael Tilson Thomas, Franz Welser-Möst, Sir Andrew Davis, Gustavo Dudamel and Daniel Harding, among others.
In the 2018-19 season Ms. Brueggergosman's highlights include her operatic debut at the Finnish National Opera for performances as Giulietta in The Tales of Hoffmann, a return to the Barbican in recital, an appearance at Carnegie Hall with the New World Symphony, performances as Elettra in Ideomeneo at Opera Atelier, and concerts with the Los Angeles Philharmonic with Michael Tilson Thomas, and Berlin Radio Symphony Orchestra and Vladimir Jurowski.
Ms. Brueggergosman's first recording for Deutsche Grammophon, Surprise, includes works by Schoenberg, Satie and Bolcom and is one of the most highly regarded debut albums of recent years. Her subsequent disc Night and Dreams, which features songs by Mozart, Brahms, Strauss, Schubert, Debussy, Duparc and Fauré, won several awards and her recording of the Wesendonck Lieder with Franz Welser-Möst and The Cleveland Orchestra earned her a Grammy Award nomination.
Off the stage, Ms. Brueggergosman is just as active: she released her memoir There is Always Something on Fire published by Harper Collins and appears regularly on primetime TV (most recently advocating on behalf of contemporary Canadian literature). She also leads Canadian children across the country in song, in celebration of the nationwide campaign for music education.
Ms. Brueggergosman champions the education and involvement of new audiences and holds several honorary doctorates and ambassadorial titles with international charities. 
Kristen Toedtman, vocalist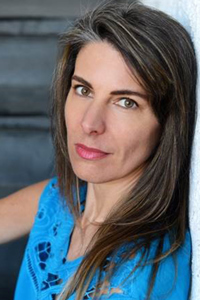 Kristen Toedtman exudes warmth and excellence on stage, whether in front of an orchestra or behind her guitar. Known for her collaborative spirit and prowess with tight harmonies, she has shared the stage as soloist or in small ensemble with the Los Angeles Philharmonic, Philip Glass Ensemble, Frank Zappa's Mothers of Invention, Musica Angelica, Bang on a Can All-Stars, Britt Festival Orchestra, Corona Del Mar Festival Orchestra and Baltimore Concert Artists. She is a long time singer with the Los Angeles Master Chorale, founding member of the Baltimore Afrobeat Society, and frequent collaborator with singer-songwriters Moira Smiley, Brendan Hines and David Poe. 
As a bandleader and songwriter, Ms. Toedtman has played the Bootleg Theater and Hotel Cafe in Los Angeles, Pianos and Rockwood Music Hall in NYC, and a variety of outdoor festivals. She has two self-released records of original material, available on all online platforms as well as on her website. She has recorded on the Harmonia Mundi and Decca labels and sung on the soundtracks of Frozen, Minions, Despicable Me 3, Godzilla and others.  
In addition to her own singing, Ms. Toedtman is passionate about inspiring others to sing. She directs the Community Chorus at Peabody in Baltimore, has worked with Street Symphony and Urban Voices Project (singers who live and work on Skid Row in LA), and most recently, led singers at a health clinic in the Dominican Republic. 
Kara Dugan, vocalist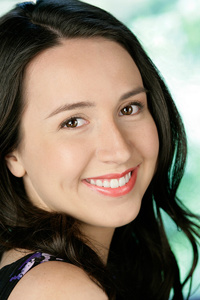 Mezzo-soprano Kara Dugan has been praised by The New York Times for her "vocal warmth and rich character." Her 2018-2019 season included her Los Angeles Philharmonic and Carnegie Hall debuts with Michael Tilson Thomas conducting. Ms. Dugan also sang the role of Mrs. Van Buren in a workshop performance of Intimate Apparel, a new opera by composer Ricky Ian Gordon, with a libretto by Lynn Nottage. The piece was commissioned by the Metropolitan Opera/Lincoln Center Theater's New Works Program. Additional highlights include performances with the Mistral ensemble singing Mahler's Rückert-Lieder, and with the New Amsterdam Singers as the alto soloist in Martín Palmeri's Misa a Buenos Aires.
Ms. Dugan also enjoys recital work with her husband, pianist Peter Dugan. Last season they premiered their program "Art Song in America," presented by the Charles Ives Concert Series in Danbury, Connecticut. The duo recently made a guest appearance with crossover group Time for Three at Joe's Pub in New York City. Ms. Dugan has spent her summers with the Marlboro Music Festival, Ravinia's Steans Music Institute, Boston Early Music Festival, Wolf Trap Opera and Aspen Music Festival and School. She has recently sung with the San Francisco Symphony, The Philadelphia Orchestra, Buffalo Philharmonic and New World Symphony. Learn more at KaraDugan.com
John Wilson, piano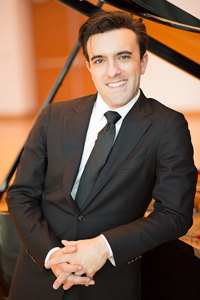 Hailed for his "virtuosity" (Miami Herald), "elegance and energy" (Classical Miami Magazine), "inventiveness" (San Diego Tribune) and described as a "marvelous, musical mad scientist" (Music Critics Association of North America), American pianist John Wilson performs equally brilliantly as a solo recitalist, chamber musician and orchestral pianist. Mr. Wilson recently performed the solo pianoforte part to Stravinsky's Petrushka for the San Francisco Symphony's 2018 Carnegie Hall tour, under the direction of Michael Tilson Thomas. His playing was subsequently described as "brilliant" by Classical Voice.
Mr. Wilson has performed extensively in North America, South America and Europe, in recital halls such as the Weill Recital Hall at Carnegie Hall, Merkin Hall at the Kaufman Center and at The American Academy of Arts and Letters. As a soloist he has performed with the New World Symphony, Napa Valley Symphony and both the New Amsterdam Symphony and Camerata Notturna in New York City. A top prize winner in international piano competitions, he most recently won the prize for the "Best Performance of an American Work" at the 2017 Liszt-Garrison International Piano Competition.
An avid chamber musician, Mr. Wilson has appeared in chamber ensembles with violin soloist Anthony Marwood, musicians of the San Francisco Symphony, Orchestre Symphonique de Montréal and San Diego Symphony. He has performed in duo recitals with violinist Joshua Bell numerous times, cellist Johannes Moser, and collaborated with soprano Audra McDonald and David Foster.
Luke Kritzeck, lighting designer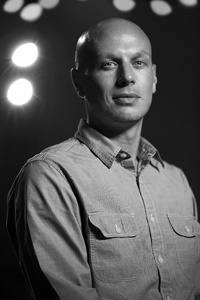 Luke Kritzeck has worked with artists from diverse disciplines and backgrounds in theater, dance, music, circus and opera on stages around the world. Prior to joining the New World Symphony as its Director of Lighting in January 2014, Mr. Kritzeck spent six years working for Cirque du Soleil on its touring production TOTEM and in Macau, China on its resident show ZAiA. His other projects with Cirque du Soleil include serving as the Lighting Director for featured performances including the Venetian Macau Tennis Showdown and the International Indian Film Awards, which was broadcast to more than 350 million viewers. Mr. Kritzeck's design credits include Chautauqua Opera Company, Cincinnati Ballet, Cedar Fair Entertainment, Opera Theatre and Music Festival of Lucca, Lafayette Ballet Theatre and the San Francisco Symphony.