Events & Tickets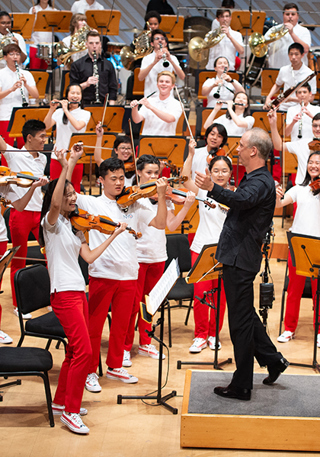 Special Event
CARNEGIE HALL'S NYO2
New World Center
Carnegie Hall's NYO2 makes its anticipated return to New World Center alongside Grammy Award-winning pianist Gabriela Montero and NWS Fellows and alumni for an exclusive one-night-only event—the orchestra's only public performance before its finale at Carnegie Hall on July 30. 
Under the baton of conductor Carlos Miguel Prieto, the ensemble zips from Spanish music to Russian ballet music, performing selections from Falla's The Three-Cornered Hat and Stravinsky's Petrushka. Pianist Gabriela Montero joins the ensemble as special guest to perform her own Piano Concerto No. 1, "Latin." 
NYO2's 2018 season and six-day residency in Miami marked the start of a new partnership between New World Symphony and Carnegie Hall, which has current and former NWS Fellows mentoring and performing side-by-side with participating NYO2 students from across the country, including many from South Florida.   
Comprising a "remarkable array of talent" (The New York Times), NYO2 is an orchestral training program for talented young players ages 14–17 with a focus on recruiting musicians from communities underrepresented in classical music. 
Click here for more information on NYO2.
NYO2 is a program of Carnegie Hall's Weill Music Institute.
Program
Manuel de Falla
(1876-1946)
Approx. Duration: 17 minutes

The Three-Cornered Hat (1916-19; abridged)

Gabriela Montero
(b. 1970)
Approx. Duration: 30 minutes

Concerto No. 1 for Piano and Orchestra, "Latin" (2016)

Mambo
Andante moderato
Allegro Venezolano
Igor Stravinsky
(1882-1971)
Approx. Duration: 35 minutes

Petrushka (1910-11; revised 1947)

First Tableau: The Shrovetide Fair
Second Tableau: Petrushka's Room
Third Tableau: The Moor's Room
Fourth Tableau: The Strovetide Fair (Toward Evening)
Manuel de Falla
The Three-Cornered Hat (1916-19; abridged)

Approximate duration: 17 minutes
A Unique World of Color and Passion
There are few musical traditions more seductive and immediately identifiable than that of southern Spain, and Manuel de Falla's ballet The Three-Cornered Hat is a supreme example. From the first fanfares to the final, frenzied jota, the listener is pulled into a world of color and passion that is uniquely Andalusian.
The Three-Cornered Hat is one of several pieces that paved the way for contemporary works that link Spanish and Latin American folklore with classical music. Commissioned by legendary ballet impresario Sergei Diaghilev for his Ballet Russes, Falla's breakthrough work brought the ancient flamenco tradition into the world of 20th-century modernism. Diaghilev specialized in ballets that combined vernacular music from different cultures with daring new harmonies and rhythms, including Stravinsky's Russian ballets, Ravel's Daphnis et Chloé and Debussy's Jeux.
Diaghilev originally wanted to adapt Falla's languidly atmospheric piano concerto Nights in the Gardens of Spain, but the composer convinced him to choose his ballet pantomime The Magistrate and the Miller's Wife instead. World War I prevented the ballet from being staged until 1919, when it opened in London with a new title, a much larger orchestra and impeccable modernist credentials: Pablo Picasso as set and costume designer, Léonide Massine (who danced the role of the Miller) as choreographer and Ernest Ansermet (whose early stereo LP remains a classic) as conductor.
Absurdism Andalusian Style
The deliberately absurd story on which The Three-Cornered Hat is based—a folktale depicted by novelist-poet Pedro Antonio de Alarcón in his novel The Magistrate and the Miller's Wife—involves the bumbling attempts by a corrupt Magistrate to seduce a Miller's Wife, who turns out to be far more clever and resourceful than he is. In Act I, she dances a provocative fandango, offers him grapes and then darts away as he follows her, before he is jumped by the Miller. In Act II, the humiliated Magistrate tries again, arresting the Miller on false charges to get him out of the way, and again fails miserably, ending up in the miller's bed without the Miller's Wife. This time it is the Miller's turn to dance a powerful farruca. At the end, the Miller's guests join in a jota, hurling the magistrate up and down in a blanket.
As with many ballet scores, conductors of The Three-Cornered Hat in concert usually choose between suites that leave out large chunks of the score or play the entire ballet, which often has action-specific sequences that don't work well as concert music. We hear an abridged version of the complete ballet on this evening's program.
A Closer Listen
The work opens with an exuberant fanfare for trumpets and timpani. An Andalusian afternoon is evoked with harp, swirling strings, piquant woodwind solos and a fragment of the jota that closes the work. The Miller's Wife dances a steamy fandango, ending with slashing repeated chords.
Act II begins with a nocturnal seguidilla for strings and timpani—one of the most evocative sections of the score—and concludes with chamber-like sonorities. The Miller dances a dignified farruca that gradually builds toward repeating four-note motifs and an abrupt cut-off (a coda resembling that of Falla's frequently performed "Ritual Fire Dance"). A churning dissonance launches the jota finale—the most frenzied dance in the ballet—full of sizzling rubato, massive tutti and a release of pent-up eros and energy, with syncopated modal chords and a brief, serene interlude that leads to an explosive coda.
Gabriela Montero
Concerto No. 1 for Piano and Orchestra, "Latin" (2016)

Approximate duration: 30 minutes
In the Composer's Own Words
My story is a modern one, in many ways.
I was born and raised in Venezuela until the age of eight, at which point my family moved with me to the United States for a decade. I landed at the Royal Academy of Music in London in my early 20s. I am a globalized, Latin American woman raised on a diet of European classical music with multiple, circumstantial side dishes of Pan-American folklore.
I also consider myself to be a musician whose primary role is to tell stories that reflect the wide gamut of human experience across both time and geography. Every era and continent has its story to tell—however joyful or troubling—from Renaissance Europe to the contemporary Americas, and composers are well positioned not only to tell it, but to provide a unique form of social commentary.
The piano is my chosen instrument as a performer, but not my only narrative tool as a composer and communicator. It should be no surprise, then, that my first Concerto should be written for the piano as solo instrument and that it should employ traditional, European musical structures to tell my contemporary story as a well-traveled Latin American woman.
In a process of musical osmosis—a natural consequence of the globalized, interconnected world in which we now live—my Piano Concerto No. 1, "Latin," honors the musical traditions that have shaped me, while inviting the cultural idioms of my native continent to the concert halls of Europe and the wider world. European formalism and the informality of Latin America's rich, rhythmical identity merge in a complimentary dance of both the joyful and macabre.
Writing my Concerto, I set out to describe the complex and often contradictory character of Latin America, from the rhythmically exuberant to the forebodingly demonic. Unlike my previous work for piano and orchestra—the specifically Venezuelan polemic Ex Patria (2011), a musical portrait of a country in collapse—the "Latin" Concerto draws upon the spirit of the broader South American continent. For every suggestion of surface celebration, in the first-movement Mambo, for instance, there are undercurrents of disruption. The third-movement Allegro Venezolano, which cites the well-known Venezuelan pajarillo, is interrupted at times by the dark arts of black magic, a symbolic reminder of the malevolent forces that too often hold our continent hostage to tyranny in its multiple guises.
It is a great honor to play my Concerto in Miami and New York with my dear friend Carlos Miguel Prieto and NYO2. Both cities beat to the rhythm of South American influence, while also celebrating a European heritage that forms the spine of the work. I can think of few better cities in which to tell my Latin American, musical story.
                — Gabriela Montero
Igor Stravinsky
Petrushka (1910-11; revised 1947)

Approximate duration: 35 minutes
Sardonic Success
Stravinsky's Petrushka is often regarded as a transition piece that bridges the late Romanticism of The Firebird and the explosive modernism of The Rite of Spring. Petrushka, however, stands on its own as a unique and vivid work. In fact, the remarkable thing about all the ballets from Stravinsky's so-called "Russian Period" is how different, how supremely separate, each is from the others. It is difficult to think of any composer besides Stravinsky, especially a young one, who crammed so much change and innovation into so few years.
Despite its biting, sardonic sensibility, Petrushka was an immediate success with Sergei Diaghilev's Ballets Russes when it received its premiere in 1911, occasioning none of the outrage that erupted two years later at the premiere of The Rite of Spring. Nevertheless, Diaghilev worried about the ballet's reception. "Diaghilev fought to have me change the last four pizzicato notes," Stravinsky later wrote, "in favor of 'a tonal ending,' as he so quaintly put it, though two months later, when Petrushka was one of the ballet's greatest successes, he denied he had ever been guilty of his original criticism." The novel ending remained Stravinsky's favorite moment in the score.
From Piano Concerto to Ballet
Stravinsky originally conceived Petrushka as a short piano concerto depicting a "puppet suddenly endowed with life, exasperating the patience of the orchestra with diabolical cascades of arpeggios." Immediately sensing the dramatic potential in the Russian version of Punch and Judy—and flush with the popular reception of The Firebird—Diaghilev talked Stravinsky into working the piece into a ballet. The elaborate, rambunctious piano part remained a prominent aspect of the score; as Diaghilev predicted, the folk-oriented carnival scenes proved ideal for ballet treatment. In 1947 Stravinsky revised his score, reducing its extravagant orchestration (as he did with The Firebird), bringing it back toward its original conception as a concert piece.
The Clown in the Concert Hall
As with Stravinsky's other Russian ballets, Petrushka is programmed most frequently as concert music. The churning ostinato rhythms and vivid orchestral colors of the carnival sections, as well as the more harmonically "advanced" music in the second tableau, are exhilarating on their own without the ballet format. The famous bitonal "Petrushka chord" is at once a burlesque gesture and the first of numerous serious harmonic experiments that to this day retain their bite.
It is the mocking, nose-thumbing sense of mischief in Petrushka (subtitled "Burlesque in Four Scenes") that remains its most endearing characteristic. Stravinsky said he wanted the dialogue for trumpets in two keys at the end to show that Petrushka's "ghost is still insulting the public." The public, obviously, still loves it.
                — Jack Sullivan
                 © 2019 The Carnegie Hall Corporation
Carlos Miguel Prieto, conductor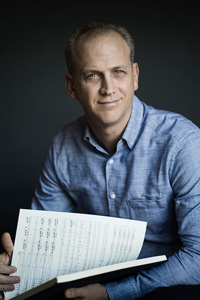 Carlos Miguel Prieto was born into a musical family of Spanish and French descent in Mexico City. His charismatic conducting is characterized by its dynamism and the expressivity of his interpretations. He is recognized as a highly influential cultural leader and is the foremost Mexican conductor of his generation. He has been the Music Director of the Orquesta Sinfónica Nacional de México, the country's most important orchestra, since 2007. Mr. Prieto has also been Music Director of the Louisiana Philharmonic since 2006, where he has led the cultural renewal of New Orleans following Hurricane Katrina. In 2008 he was appointed Music Director of the Orquesta Sinfónica de Minería, a hand-picked orchestra which performs a two-month long series of summer programs in Mexico City.
Mr. Prieto's recent highlights include debuts with the London Philharmonic, Minnesota Orchestra, National Symphony, Orquesta Sinfónica de Castilla y León, BBC National Orchestra of Wales and Los Angeles New Music Group, and his returns to the NDR Elbphilharmonie, Frankfurt Radio Symphony, Hallé, Royal Liverpool Philharmonic, Bournemouth Symphony, Strasbourg Philharmonic and Auckland Philharmonia. Mr. Prieto is in great demand as a guest conductor with many of the top North American orchestras, including those of Cleveland, Dallas, Toronto and Houston, and has enjoyed a particularly close and successful relationship with the Chicago Symphony.
Since 2002, alongside Gustavo Dudamel, Mr. Prieto has conducted the Youth Orchestra of the Americas, which draws young musicians from the entire American continent. A staunch proponent of music education, Mr. Prieto served as Principal Conductor of the YOA from its inception until 2011 when he was appointed Music Director. In early 2010 he conducted the YOA alongside Valery Gergiev on the occasion of the 40th anniversary of the World Economic Forum at Carnegie Hall. In 2018 he conducted the orchestra on a tour of European summer festivals, which included performances at the Rheingau and Edinburgh festivals, as well as Hamburg's Elbphilharmonie. He has also worked regularly with the National Youth Orchestra of Great Britain and the NYO2 in New York and Miami Beach.
Mr. Prieto is renowned for championing Latin American music, as well as his dedication to new music. He has conducted over 100 world premieres of works by Mexican and American composers, many of which were commissioned by him.
Mr. Prieto has an extensive discography that covers labels including Naxos and Sony. Recent Naxos recordings include Rachmaninov Piano Concerto No. 2 & Études tableaux, Op. 33, with Boris Giltburg and the RSNO, which won a 2018 Opus Klassik award and was listed as a 2017 Gramophone's Critics' Choice, and a recording of Korngold's Violin Concerto with violinist Philippe Quint and the Orquesta Sinfónica de Minería, which received two Grammy nominations. His recording of the Elgar and Finzi violin concertos with Ning Feng was released on Channel Classics in 2018.
A graduate of Princeton and Harvard universities, Mr. Prieto studied conducting with Jorge Mester, Enrique Diemecke, Charles Bruck and Michael Jinbo.
Gabriela Montero, piano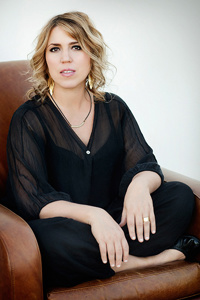 Gabriela Montero's visionary interpretations and unique improvisational gifts have garnered her critical acclaim and a devoted following on the world stage. Anthony Tommasini remarked in The New York Times that her "playing had everything: crackling rhythmic brio, subtle shadings, steely power…soulful lyricism…unsentimental expressivity."
A graduate and Fellow of the Royal Academy of Music in London, Ms. Montero has performed with many of the world's leading orchestras to date, including the Royal Liverpool, Rotterdam and Oslo philharmonic orchestras; Leipzig Gewandhaus Orchestra, NDR Symphony Orchestra Hamburg, Zurich Chamber Orchestra, Academy of St Martin in the Fields and Australian Chamber Orchestra; the Pittsburgh, Houston, Toronto, City of Birmingham, Barcelona, Lucerne and Sydney symphony orchestras; The Cleveland Orchestra, National Arts Centre Orchestra of Canada and orchestra of the Komische Oper Berlin.
Ms. Montero is an award-winning and bestselling recording artist. Her most recent album, released in 2015 on the Orchid Classics label, features Rachmaninoff's Piano Concerto No. 2 and her first orchestral composition, Ex Patria, and won Ms. Montero her first Latin Grammy Award for Best Classical Album (Mejor Álbum de Música Clásica). Previous recordings include Bach and Beyond, which held the top spot on the Billboard Classical Charts for several months and garnered her two Echo Klassik Awards: the 2006 Keyboard Instrumentalist of the Year and 2007 Award for Classical without Borders. In 2008 she also received a Grammy Award nomination for her album Baroque, and in 2010 released Solatino, a recording inspired by her Venezuelan homeland and devoted to works by Latin American composers.
Ms. Montero made her formal debut as a composer with Ex Patria, a tone poem designed to illustrate and protest Venezuela's descent into lawlessness, corruption and violence. The piece was premiered in 2011 by the Academy of St Martin in the Fields. Her first full-length composition, Piano Concerto No. 1, "Latin," was first performed at the Leipzig Gewandhaus with the MDR Symphony Orchestra and conductor Kristjan Järvi. She gave subsequent performances of the work at the Klavier-Festival Ruhr and on tour with the Orquesta Sinfónica Nacional de Mexico and Carlos Miguel Prieto.
A committed advocate for human rights, whose voice regularly reaches beyond the concert hall, Ms. Montero was named an Honorary Consul by Amnesty International in 2015, and recognized with Outstanding Work in the Field of Human Rights by the Human Rights Foundation for her ongoing commitment to human rights advocacy in Venezuela. She was invited to participate in the 2013 Women of the World Festival at London's Southbank Centre and has spoken and performed twice at the World Economic Forum in Davos. She was also awarded the 2012 Rockefeller Award for her contribution to the arts and was a featured performer at Barack Obama's 2008 Presidential Inauguration.
Born in Venezuela, Ms. Montero gave her first public performance at the age of five. At age eight she made her concerto debut in her hometown of Caracas, which led to a scholarship from the government to study privately in the U.S. and then at the Royal Academy of Music London with Hamish Milne. She currently resides in Barcelona with her husband and two daughters.
2019 NYO2 Members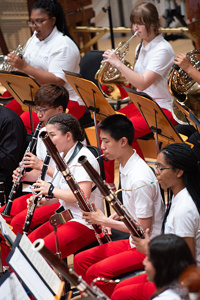 Violin
Rachel Lee Alers Mercado, Manatí, PR
Colin Aponte, Blue Hill, ME
* Ashni Budge, La Verne, CA
Matthew Chang, Los Angeles, CA
Karishma Chapalamadugu, Valrico, FL
Melody Gawon Choi, San Jose, CA
Aidan Daniels, Frankfort, IL
◊ Isabela Diaz, Miami, FL
Nicholas Garcia-Hettinger, San Antonio, TX
◊ Ashley Gomez, Miami, FL
Karalyn Melissa Harper, Pinson, AL
Elizabeth Jerstad, Sioux Falls, SD
* Edward Jung, San Jose, CA
* Bryan Kim, Blacksburg, VA
Grace Seoeun Kim, Closter, NJ
Eliana Lee, Bedford Corners, NY
* Payton Jin-Hyun Lee, Duncan, SC
* Yudai Leonzon, Honolulu, HI
Semaj Murphy, Philadelphia, PA
Caleb Reed, Philadelphia, PA
* Matthew Sakiyama, Millbrae, CA
* Tyler Tan, Cheshire, CT
Jaylin Vinson, Oklahoma City, OK
Stephanie Yoshida, Honolulu, HI

Viola
* Lawrence Chai, Mount Sinai, NY
Sung-Me Nichole Lee, Paoli, PA
Nia McQuarters, Portland, OR
Ansley Moe, Spartanburg, SC
Jeremiah Moultrie, Charleston, SC
* Tristin Saito, Henderson, NV
Marco Santistevan, Rio Grande City, TX
Haile Onikura-Southward, Brooklyn, NY
Cindy Xu, San Jose, CA
Hailey Xu, Greer, SC
Cello
Alex Aranzabal, Londonderry, NH
Gloria Cai, Ellicott City, MD
* Aaron Chen, Arden, NC
Elena Chen, Cupertino, CA
* ◊ Anthony De Peña, Miami, FL
Andrew Do, Irvine, CA
Josephine Kim, San Diego, CA
Aiden Krogh, Grand Forks, ND
Bass
Matin Kealaokahinano Boulos, Palolo, HI
* Thomas Green, Medford, OR
Arwyn Ivey, Tarpon Springs, FL
Eli Pace, Dublin, OH
* Jamie Park, Beachwood, OH
Cirrus Rowland-Seymour, Cleveland, OH
Flute
Sasha Hitachi-Kizziah, Chattanooga, TN
Minsoo Kwon, Seattle, WA
John Robert Santiago, Los Angeles, CA
Oboe
* Thomas Juhasz, Carlisle, MA
Coleton G. Morgan, Hartville, WY
Helen Skilbred, Upland, CA
Clarinet
Kah'lin Jordan, Birmingham, AL
Joanna Lin, Fargo, ND
Cole Turkel, Los Angeles, CA

Bassoon
Makayla Bowen-Longino, Beltsville, MD
William Ramos, Palm Harbor, FL
Nathan Shepherd, Lanesville, IN
Horn
Yui Ginther, Austin, TX
Erin Harrigan, Trumansburg, NY
* Adolfo Pena, Brownsville, TX
Keneil Soni, Albertson, NY
Sara Vollenweider, Metairie, LA

Trumpet
Amber Bowen-Longino, Beltsville, MD
Gage Ellis, Longview, TX
Evelyn Hartman, Petoskey, MI
* Joseph Yu, San Francisco, CA

Trombone
Eli Canales, San Antonio, TX
Jonathan Salcedo, Phoenix, AZ
Bass Trombone
Rafael Noriega, Chicago, IL
Tuba
Jimmy Curto, Wilton, CT
Timpani and Percussion
* Sean C. Edwards, Chicago, IL
* Avi Gotskind, Chicago, IL
Bridget Hemesath, Chicago, IL
* Caleb York, Tucson, AZ
Harp
Jadelyn Ding, State College, PA
* Leila Hudson, Yorktown Heights, NY
Keyboard
Karina Wugang, McLean, VA

* Prior NYO2 member
◊ Member of NWS's 2019 Side-by-Side Ensemble
NWS Fellows and Alumni – 2019 NYO2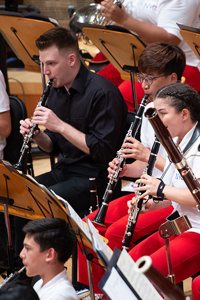 Violin
Sophia Bernitz
Scott Jackson
Katherine Kobylarz
Christopher Robinson
Viola
Dan Fellows
Kip Riecken
Cello
Drew Comstock
Blake-Anthony Johnson
Bass
Kathryn Bradley
Levi Jones
Bassoon
Francisco Joubert Bernard, Second Bassoon, Louisville Orchestra
Trumpet
Aaron Ney
Percussion
Michael Daley
Jacob Nissly, Principal Percussion, San Francisco Symphony
Kevin Ritenauer
Library
Matthew Searing, Assistant Principal Librarian, Sarasota Orchestra