Events & Tickets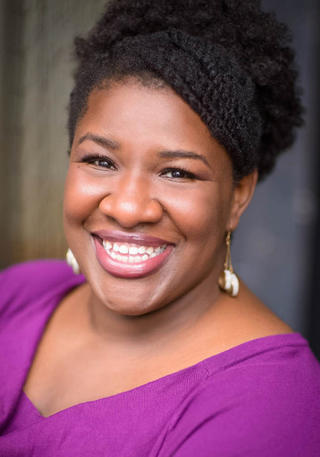 Chamber Music
Chamber Music: Songs of Stravinsky
New World Center
Sunday, January 30, 2022 at 2:00 PM
Program
The Metropolitan Opera's Ronnita Miller takes the New World Center stage to perform delightful songs by classical music's symphonic masters. Igor Stravinsky embraces his playful side with songs inspired by Russian folk tunes and sleepy tomcats. Gabriel Fauré enchants with his Second Piano Quartet and selections from La Bonne Chanson, a dreamy song cycle based on love poems. Brazilian sambas and tangos are at the heart of Darius Milhaud's Dances of the Little Crocodile. Start the afternoon with gems by two composers overshadowed in history: Joseph Boulogne—Mozart's contemporary and rival—and Germaine Tailleferre, the only female in the famed composer group Les Six.  
This concert is part of the Chamber Music Series. NWS Fellows and acclaimed guest artists collaborate at these intimate concerts, performing a wide range of repertoire for small ensembles. Subscriptions for this 6-concert series are $72. Click here to explore the full subscription! 
COMPOSE YOUR OWN SUBSCRIPTION PACKAGE! 
Choose this plus two more concerts to customize your own subscription. It's the ultimate flexibility with all the subscriber benefits, including free exchanges when plans change! Call the NWS Box Office at 305.673.3331 to create your own series today. 
SUBSCRIBERS ENJOY THE BEST OF NWS! 
As an NWS Subscriber, you receive amazing benefits to enjoy throughout the season, including the best seats for the lowest prices and access to our incredibly talented Fellows. Click here to learn more! 
Program
Joseph Boulogne
(1745-1799)
Approx. Duration: 9 minutes

Sonata in E-flat major for Harp with Flute Obbligato (c. 1770)

Andante 
Tempo minuetto 
Rondeau
Phoebe Powell, harp
Emily Bieker, flute
Germaine Tailleferre
(1892-1983)
Approx. Duration: 6 minutes

Image for Eight Instruments  (1918)

Alexandria Hoffman, flute; Jesse McCandless, clarinet
Thomas Steigerwald, celesta; Wesley Ducote, piano
Sergio Carleo, violin I; Jesse Kasinger, violin II
Jacquelyn O'Brien, viola; Emily Yoshimoto, cello
Darius Milhaud
(1892-1974)
Approx. Duration: 6 minutes

Dances of the Little Crocodile for Violin and Piano, Op. 256 (1945)

Little Samba
Little Tango
Little Choro
Luis Salazar, violin
Wesley Ducote, piano
Igor Stravinsky
(1882-1971)
Approx. Duration: 4 minutes

Cat Lullabies for Voice and Three Clarinets (1915)

"On the stovetop"
"Indoors"
"Sleepytime"
"What does the cat have?"
Ronnita Miller, mezzo-soprano
Jesse McCandless, E-flat clarinet
Julianna Darby, clarinet
Angelo Quail, bass clarinet
Igor Stravinsky
(1882-1971)
Approx. Duration: 4 minutes

"Uncle Armand"
"Little Natasha"
"The Colonel"
"The Old Man and the Hare"
Ronnita Miller, mezzo-soprano
Alexandria Hoffman, flute; Joo Bin Yi, oboe/English horn
Julianna Darby, clarinet; Amelia del Caño, bassoon
Sergio Carleo, violin; Jacquelyn O'Brien, viola
Emily Yoshimoto, cello; Douglas Aliano, bass
Gabriel Fauré
(1882-1971)
Arranged by Michael Linville
Approx. Duration: 10 minutes

La Bonne Chanson, Op. 61 (1892-94)

I. "A Saint in her halo"
III. "The white moon gleams in the woods" 
VI. "Before you fade" 
IX. "Winter is over"  
Ronnita Miller, mezzo-soprano
Chad Goodman, conductor
Emily Bieker, flute I; Alexandria Hoffman, flute II/piccolo
Julianna Darby, Jesse McCandless, clarinet
Amelia del Caño, bassoon; Scott Leger, horn
Joe Desotelle, percussion; Phoebe Powell, harp
Sergio Carleo, violin; Jacquelyn O'Brien, viola
Emily Yoshimoto, cello; Douglas Aliano, bass
Gabriel Fauré
(1882-1971)
Approx. Duration: 34 minutes

Quartet No. 2 in G minor for Piano, Violin, Viola and Cello, Op. 45 (1886)

Allegro molto moderato 
Allegro molto 
Adagio non troppo 
Allegro molto 
Thomas Steigerwald, piano
Michael Rau, violin; Stephanie Block, viola
James Churchill, cello   
Michael Linville is the New World Symphony's Dean of Chamber Music and Fellow Development.  
Joseph Boulogne
Sonata in E-flat major for Harp with Flute Obbligato

(c. 1770)

Approximate duration: 9 minutes
Joseph Boulogne's French father owned sugar plantations on the Caribbean island of Guadeloupe, and the son that he raised was conceived with one of his African slaves. Throughout his life, Boulogne defied what should have been possible for a person of African descent under France's Code Noir: He was a champion fencer before his 20th birthday, and also a renowned boxer, dancer and marksman, but his real love was music, and his prowess with the violin allowed him to become the leader of a powerhouse orchestra in Paris and a personal instructor to Queen Marie Antoinette.
The Sonata that Boulogne wrote for flute and harp sometime in the 1770s is typical of the luxurious music that filled Marie Antoinette's lavish court. The Queen was an accomplished keyboardist and singer, and she could even play the harp. Boulogne might have written this Sonata for the Princess de Lamballe, a close confidante of the Queen, or any number of patrons during a boom time for flute and harp music in Paris. (Even Mozart picked up on the trend during his visit in 1778, writing a concerto for the pair of instruments.)
The flute part often stays in its untaxing low register, and it has ample rests in a Sonata that treats it as obbligato icing on the deliciously sweet cake that is the harp. This was exactly the kind of music that aristocratic amateurs adored to play—at least until the French Revolution, which saw the Princess de Lamballe stabbed to death by a mob in 1792 and Marie Antoinette executed by guillotine the next year.
Germaine Tailleferre
Image 

for Eight Instruments
 

(1918)


Approximate duration: 6 minutes

Germaine Tailleferre was a standout student at the Paris Conservatory during the earth-rattling years of World War I, sharing classes with several of the young men with whom she would soon be inextricably linked. For upstart French composers in those years, no hero loomed larger than Erik Satie, and he was so impressed by Tailleferre that in 1917 he declared her his "musical daughter." A 1920 article gave those acolytes of Satie a collective name—Les Six—but their career progress was uneven in the years to come. Tailleferre's old classmates Milhaud and Honegger surged into the international limelight, along with Poulenc; Tailleferre herself continued composing in relative obscurity until her death at the age of 91, maintaining her connection all the while to the impressionist and neoclassical styles of her youth.

Before Les Six coalesced, Tailleferre wrote a novel piece of chamber music in 1918 that put her at the forefront of the new French style. The original title of this little poetic gem was Pastorale, which implied naivete and innocence. Tailleferre didn't manage to publish the original version of Image that makes such attractive use of flute, clarinet, piano, celesta and string quartet, but her arrangement for two pianos reached the public in 1921.
Darius Milhaud
Dances of the Little Crocodile for Violin and Piano

, Op. 256

(1945)

Approximate duration: 6 minutes
Darius Milhaud was exempted from military service on medical grounds after he graduated from the Paris Conservatory in 1915, and so he joined the diplomatic corps instead, leaving soon for a two-year stint in Brazil. Milhaud had always had an ear attuned to folk music, dating back to his childhood listening to the work songs of the laborers at his family's almond business in Provence, and he came back from his time in Brazil with a lasting affection for the intoxicating rhythms of samba and other popular dance styles.
Those Brazilian influences were still swirling in 1945, when Milhaud was teaching at Mills College in Oakland. (His Jewish ancestry made him a Nazi target, so he left France after it was occupied in 1940.) He wrote the Danses de Jacarémirim for a local violinist, taking his title from a Portuguese slang word meaning "little crocodile." (Milhaud also used "Jacarémirim" as a pseudonym years earlier when writing newspaper articles.) He based the work's three short movements on dance styles also given in their diminutive forms: Little Samba, Little Tango and Little Choro. Milhaud dashed off refreshing miniatures like these with ease and fluidity like few composers in history, eventually reaching an astonishing output of 443 published opuses.
Igor Stravinsky
Cat Lullabies

 

for Voice and Three Clarinets

(1915)

Approximate duration: 4 minutes
In the space of five years, Igor Stravinsky went from being a late-blooming music student unknown even in his native Russia to the world's most notorious composer, whose ballet The Rite of Spring sparked a legendary riot at its 1913 premiere in Paris. His run of successes with Serge Diaghilev's Ballets Russes ended with the outbreak of World War I, and Stravinsky began what turned out to be a permanent exile from his homeland, landing first in Switzerland. He also began to drift away from the orchestral bombast he inherited from his teacher, Rimsky-Korsakov, and turned instead to lean ensembles and bone-dry textures, preparing the way for his neoclassical style that emerged in the 1920s.
Two small works for voice and chamber ensemble highlight the worlds that Stravinsky was straddling in the first phase of his exile. Berceuses du chat has a French title (meaning "Cat Lullabies"), but the songs were originally composed in Russian, borrowing source material from a folksong collection Stravinsky found during his last trip home to Russia and Ukraine. The scoring for low voice and three clarinets brought new austerity to the timeless folk material, and the jagged harmonies show Stravinsky reacting to the advances of his colleagues and rivals in Europe, especially Schoenberg.
Igor Stravinsky
Pribaoutki

 

(1914)

Approximate duration: 4 minutes
A year earlier, at the very start of his Swiss exile, Stravinsky set four Russian texts in the brief cycle Pribaoutki, accompanying the low voice with a tiny but fierce orchestra of four winds and four strings. Neither of these transitional works reached the public amid the disruption of war, and the first performance in 1918 in Paris substituted piano for the distinctive ensembles. Credit goes to composer Arnold Schoenberg for bringing them out in their intended form, with both works appearing in 1919 on a program performed by the contemporary music society he directed in Vienna.
Gabriel Fauré
La Bonne Chanson

, Op. 61

(1892-94)

Approximate duration: 10 minutes
Thanks to an introduction from his former teacher, Camille Saint-Saëns, Gabriel Fauré found a musical home in his late 20s in the Paris salon of the opera singer Pauline Viardot. That environment nurtured Fauré's talents as a composer of beautiful and intimate songs, and in the years to come he built on those strengths to create some of the most memorable vocal music in the French repertoire.
Composed between 1892 and 1894 using texts by Paul Verlaine, La bonne chanson elevated the song cycle to new heights of musical sophistication, shocking Fauré's old mentor Saint-Saëns and inspiring the up-and-coming Claude Debussy. Fauré dedicated these love songs to the married soprano Emma Bardac, with whom he had a torrid affair; there was even suspicion that he was the father of her daughter, Dolly, for whom Fauré wrote a suite of piano pieces. (A decade later, Bardac became Debussy's second wife under equally scandalous circumstances.)
This performance features an arrangement of four songs by Michael Linville, the New World Symphony Dean of Chamber Music and Fellow Development.
Gabriel Fauré
Quartet No. 2 in G minor for Piano, Violin, Viola and Cello, Op. 45

(1886)

Approximate duration: 34 minutes
Fauré owed much to his former piano teacher Camille Saint-Saëns, who was only a decade older but who had the star power to lift young French composers up with him. One major outlet was the National Society of Music that Saint-Saëns cofounded in 1871, creating a platform for new chamber music in an era when the genre had fallen out of favor in France. Fauré, Franck and Massenet all presented breakthrough works on Society concerts, sparking a renaissance in French chamber music that rippled through to Debussy, Ravel and the generations since.
Fauré presented the First Piano Quartet at the National Society of Music in 1880, and he returned in 1887 with the Second Piano Quartet in G minor. Certain aspects of texture and thematic development point to the influence of Brahms, whose own First Piano Quartet shares the same key. There are also cyclical elements that return to connect separate movements, a hallmark of Liszt's music.
Looking back 20 years later, Fauré wrote to his wife that, "without really meaning to," he based the central piano figure from the Quartet's third movement on the peal of bells he used to hear as a child, on nights when a westerly breeze would carry the sound from a neighboring village. "Their sound gives rise to a vague reverie," he explained, inspiring a melody for which violists owe their eternal gratitude.
-- © 2022 Aaron Grad
Aaron Grad is a composer, guitarist and writer based in Seattle. Besides providing program notes for the New World Symphony, he has been the Orpheus Chamber Orchestra's program annotator since 2005 and also contributes notes to the Saint Paul Chamber Orchestra and Seattle Symphony.
FOR YOUR SAFETY 
As of September 18, 2021, these are the guidelines that all guests at New World Symphony concerts must follow. These guidelines will apply to all members of your party before they are allowed to enter the New World Center and to any users of the tickets purchased by you.  Click here for additional information.
COVID REQUIREMENTS: 
We request that all guests are fully vaccinated against COVID-19 (at least two weeks after final dose) and provide proof of vaccination; i.e. original vaccination card, copy of vaccination card, or picture of vaccination card. Name on vaccination card must match name on ID. 

In lieu of proof of vaccination, we require proof of a negative COVID-19 diagnostic test result within 72-hours (including for unvaccinated children under 12 years of age). Name on test result must match name on ID. Results from self-test kits and test-at-home kits will not be accepted.

All guests may undergo a temperature screening upon entry into the building. 

Masks are required inside New World Center at all times, regardless of vaccination status. 
DAY OF EVENT 
Please arrive early for check-in process. 

Please bring your ID and proof of vaccination or negative test result. As noted above, the full name on your ID must match the name on your vaccination card or COVID test result. 

Please remember to bring a mask. 
By attending our events, you voluntarily accept responsibility for all risks related to exposure to COVID-19.
Ronnita Miller, mezzo-soprano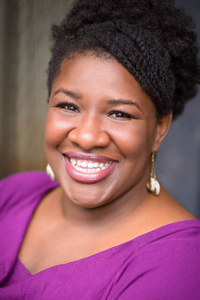 American mezzo-soprano Ronnita Miller returns full force in a multifaceted 2021-22 season on stage and in concert, joining The Metropolitan Opera as Big Stone in Matthew Aucoin's Eurydice, Michigan Opera Theatre as Ella in a new production of X: The Life and Times of Malcolm X, the San Diego Symphony for Beethoven's Ninth Symphony, and appearing in recital with the New World Symphony. Ms. Miller's 2020-21 season saw performances at The Atlanta Opera and Deutsche Oper Berlin, and in the summer of 2021 she curated a recital titled "What the Heart Desires" with tenor Nicholas Phan for the Merola Festival.
In the 2019-20 season, Ms. Miller completed her seventh season as a member of the ensemble at Deutsche Oper Berlin. Performances there included Mamma Lucia in Cavalleria Rusticana, Third Lady in The Magic Flute, Mary in The Flying Dutchman, Madelon in Giordano's Andrea Chénier, and Ulrica in Verdi's A Masked Ball. She also made her debut at the Het Concertgebouw Amsterdam as Fricka in a performance of Die Walküre, conducted by Jaap van Zweden, and in the U.S. she joined the Chicago Symphony Orchestra to sing Mamma Lucia in Cavalleria Rusticana under the baton of Riccardo Muti. Ms. Miller was then scheduled to returned to Lyric Opera of Chicago to continue her portrayal of Erda and First Norn in the Ring cycle, sing the Verdi Requiem in Utrecht, and end the season at Cincinnati Opera in her role debut as Amneris in Aida, however these performances were cancelled due to the global pandemic.
In previous seasons at Deutsche Oper Berlin, Ms. Miller sang Berlioz's Romeo and Juliet before returning to Lyric Opera Chicago in her signature role of Erda in Siegfried. She gave further performances of Erda in Das Rheingold at Teatro Real, Madrid before returning to The Metropolitan Opera to sing the First Norn in Götterdämmerung, and to the Boston Symphony where she sang Schwertleite in Die Walküre at Tanglewood. In the U.K. she sang First Norn at the Edinburgh International Festival with Sir Andrew Davis, and at Brighton Festival, Tippett's A Child of our Time with the Philharmonia Orchestra.
Ms. Miller's role highlights at Deutsche Oper Berlin include the Handmaiden in Aribert Reimann's L'Invisible, Fenena in Nabucco, and Marcellina in The Marriage of Figaro, as well as appearing in revival performances of some of the roles that have brought her the admiration of Berlin audiences such as Marthe Schwertlein in Faust. Other recent highlights include Erda and First Norn at San Francisco Opera and performances at Semperoper Dresden as Erda under the baton of Christian Thielemann. Guest appearances elsewhere included the role of Amando in Ligeti's Le Grand Macabre under the baton of Sir Simon Rattle with both the London Symphony Orchestra and the Berlin Philharmonic, as well as Verdi's Requiem at Staatsoper Hannover.
In addition to performing, Ms. Miller has conducted master classes at St. Petersburg College in St. Petersburg, Florida, outreach classes in New York City, written for online publications including Interview En L'air, and has taught private lessons.
Chad Goodman, conductor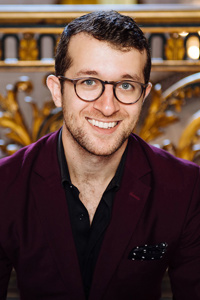 With a flair for inventive programming and a bold presence on stage and in the community, Chad Goodman has been praised for "bringing innovation to classical music" (Forbes).
As the Conducting Fellow of the New World Symphony, Mr. Goodman conducts on subscription, education, family and holiday programs. His program, "SPARK: How Composers Find Inspiration," blended captivating light design and videography with engaging audience participation to explore how a composition is created and brought to life by an orchestra.
Since 2018 Mr. Goodman has served as an Assistant Conductor to the San Francisco Symphony, assisting Esa-Pekka Salonen, Manfred Honeck, Daniel Harding, Pablo Heras-Casado, Simone Young and James Gaffigan among others.
As Founder and Artistic Director of Elevate Ensemble, Mr. Goodman's ambitious vision for concert programming resulted in the pairing of music from Bay Area composers with underappreciated gems of the 20th and 21st centuries. Under his leadership, Elevate Ensemble established a Composer-in-Residence program and commissioned fifteen works from Bay Area composers. Elevate collaborated with photographers, videographers, poets and culinary artists, bringing new music and vibrant multi-genre experiences to unique venues such as yoga studios, historic Victorian homes and art studio warehouses.
Mr. Goodman has previously served as Conducting Fellow of Festival Napa Valley, Music Director of the Contra Costa Chamber Orchestra, Conducting Fellow of the Atlantic Music Festival, and a rehearsal and cover conductor for the San Francisco Ballet.
In addition to his performing career, he teaches young musicians the business and entrepreneurial skills needed to successfully navigate the world as a working musician in his workshop "You Earned a Music Degree. Now What?"
Mr. Goodman holds a bachelor of music degree from the Eastman School of Music and a master of music degree from San Francisco State University. His mentors include Michael Tilson Thomas, Alasdair Neale, Cyrus Ginwala and Martin Seggelke.
Musicians of the New World Symphony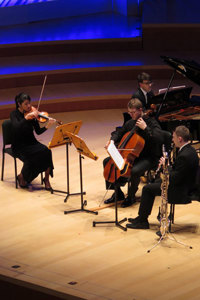 A laboratory for the way music is taught, presented and experienced, the New World Symphony consists of 87 young musicians who are granted fellowships lasting up to three years. The fellowship program offers in-depth exposure to traditional and modern repertoire, professional development training and personalized experiences working with leading guest conductors, soloists and visiting faculty. 
NWS Fellows take advantage of the innovative performance facilities and state-of-the art practice and ensemble rooms of the Frank Gehry-designed New World Center, the campus of the New World Symphony and home of the Knight New Media Center.
In the hopes of joining NWS, nearly 1,000 recent music school and conservatory graduates compete for available fellowships each year. The Fellows are selected for this highly competitive, prestigious opportunity based on their musical achievement and promise, as well as their passion for the future of classical music.