Events & Tickets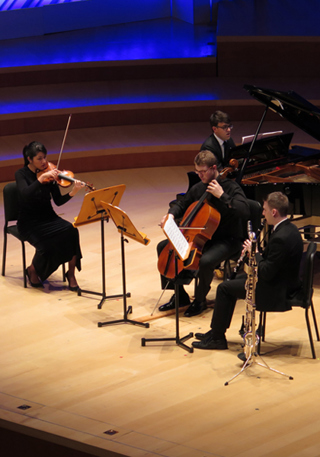 Chamber Music
Chamber Music: Sound the Horn
New World Center
Sunday, January 9, 2022 at 2:00 PM
Program
PROGRAM UPDATE: Today's chamber music concert will now feature NWS Fellows playing Errollyn Wallen's Horseplay and Franz Joseph Haydn's String Quartet in D. The concert will be approximately 40 minutes of music, performed without intermission. Guest artist Andrew Bain will no longer be performing.
Errollyn Wallen considers Horseplay one of her favorite works due to its vitality and contrast, writing that "it's the perfect work to be performed by young people." Franz Joseph Haydn's string quartet legacy is solidified in the Op. 76 collection, his last complete set.
This concert is part of the Chamber Music Series. NWS Fellows and acclaimed guest artists collaborate at these intimate concerts, performing a wide range of repertoire for small ensembles. Subscriptions for this 6-concert series are $72. Click here to explore the full subscription! 
COMPOSE YOUR OWN SUBSCRIPTION PACKAGE! 
Choose this plus two more concerts to customize your own subscription. It's the ultimate flexibility with all the subscriber benefits, including free exchanges when plans change! Call the NWS Box Office at 305.673.3331 to create your own series today. 
SUBSCRIBERS ENJOY THE BEST OF NWS! 
As an NWS Subscriber, you receive amazing benefits to enjoy throughout the season, including the best seats for the lowest prices and access to our incredibly talented Fellows. Click here to learn more! 
Program
Errollyn Wallen
(b. 1958 )
Approx. Duration: 21 minutes

Dark and mysterious
Lively
Larghetto
Dark and mysterious
Michael Linville, conductor
Natsuko Takashima, violin I; Christina Choi, violin II
Marlea Simpson, viola; Victor Huls, cello
Lindsey Orcutt, bass
Alexandria Hoffman, flute/piccolo; Julianna Darby, clarinet
Kelsey Gallagher, bass clarinet; Matthew Koester, soprano sax
Kyle Thompson, horn; Wesley Ducote, piano/celesta  
Kevin Ritenauer, Charlie Rosmarin, percussion
Franz Joseph Haydn
(1732-1809)
Approx. Duration: 20 minutes

Quartet in D minor for Strings, Op. 76, No. 2, "Fifths" (1797-98)

Allegro 
Andante o più tosto allegretto 
Minuet – Trio 
Finale: Vivace assai
Margeaux Maloney, violin I; Michael Turkell, violin II
Peter Ayuso, viola; Victor Huls, cello
Errollyn Wallen
Horseplay

 

(1998)

Approximate duration: 21 minutes
After leaving her native Belize at the age of two, Errollyn Wallen grew up and studied in England. She blends her classical training in piano and composition with a gifted ear for songwriting and popular melodies, and her career has allowed her to travel freely through diverse musical worlds. A major platform in her early career was the group she founded in 1990, Ensemble X, with the motto, "We don't break down barriers in music…we don't see any." She has gone on to create operas, ballets, films and pop songs, along with a range of orchestral scores and chamber music, all of which have kept her at the vanguard of British music throughout this century.
Wallen, who studied ballet as a child, has proved especially adept at creating dance music. The Royal Ballet commissioned Horseplay and premiered it in 1998, and the Continuum Ensemble recorded it for a 2002 release of Wallen's music on Avie Records. A "dark and mysterious" theme, introduced by the piano in octaves, grounds the many escapades in this fantastical score, blending sophisticated orchestral shadings with toe-tapping grooves and earworm-worthy melodies. References to wide-ranging earlier music are there—Stravinsky's Russian ballets for sure, perhaps some "new tango" from Piazzolla, and even some moody jazz piano in the vein of Herbie Hancock—but the total effect is a voice that is proudly and effortlessly Wallen's own.
Franz Joseph Haydn
Quartet in D minor for Strings, Op. 76, No. 2, "Fifths" (1797-98)

Approximate duration: 20 minutes
In 1761, at the age of 29 and with a decade of modest freelance work under his belt, Joseph Haydn accepted a prestigious job offer to serve as Vice-Kapellmeister for the wealthy and powerful Esterházy family. First in that assistant role and later as Kapellmeister himself, Haydn worked tirelessly to entertain his insatiable patrons. One new genre he began cultivating around the time he joined the Esterházy court was the quartet of two violins, viola and cello, compositions that he labeled at the time as Divertimentos. Amassing 68 such works over the next 40 years, Papa Haydn truly earned his distinction as "Father of the String Quartet."
When Prince Nikolaus Esterházy died in 1790, Haydn was the most famous composer in the world, and his business model had gradually morphed from satisfying one court's needs for private entertainment to juggling a variety of commissions and publishing deals. Building on those fledgling Divertimentos, Haydn elevated the string quartet into a chamber music mainstay, and he published set after set to great international acclaim. He usually released quartets in sets of six, and his last complete set, from 1797, started as a commission from a Hungarian patron, Count Joseph Erdödy. Haydn agreed to give the count two years of exclusive use of the quartets, but as soon as that period ended the enterprising (and not entirely scrupulous) composer sold the scores to competing publishing firms in London and Vienna, which both released editions in 1799, printed as Opus 76.
The second quartet from Opus 76, in the key of D minor, got its nickname of "Fifths" from the distinctive leaps that begin the main theme. Pairs of notes separated by the interval of a perfect fifth circulate obsessively throughout the movement, pointing the way toward Beethoven's similarly concentrated use of compact, recognizable motives.
The Quartet's second movement—the only one in a major key—lightens the mood with cheerful variations set in a rather breezy tempo, the walking pace leaning toward an accelerated Allegretto pulse. Often Haydn saved his most jovial music for the minuet, but this Quartet instead features an unusually dark example of that dancing form, with severe themes voiced in naked octaves and layered in austere canons. Musicians, quite aptly, have taken to calling this movement the "Witches' Minuet."
The finale picks up in the same key of D minor, but the attitude here is more dashing and playful. To resolve this Quartet's central argument, upward leaps of a perfect fifth arise as a bemused answer to the first movement's dour descents. Another theme, jumping abruptly down a space of nearly two octaves, sounds an awful lot like the braying of a donkey, as if to laugh off all the turbulence. Gently at first and with growing conviction, the Quartet finally reaches a hearty resolution in the key of D major.
FOR YOUR SAFETY 
As of September 18, 2021, these are the guidelines that all guests at New World Symphony concerts must follow. These guidelines will apply to all members of your party before they are allowed to enter the New World Center and to any users of the tickets purchased by you.  Click here for additional information.
COVID REQUIREMENTS: 
We request that all guests are fully vaccinated against COVID-19 (at least two weeks after final dose) and provide proof of vaccination; i.e. original vaccination card, copy of vaccination card, or picture of vaccination card. Name on vaccination card must match name on ID. 

In lieu of proof of vaccination, we require proof of a negative COVID-19 diagnostic test result within 72-hours (including for unvaccinated children under 12 years of age). Name on test result must match name on ID. Results from self-test kits and test-at-home kits will not be accepted.

All guests may undergo a temperature screening upon entry into the building. 

Masks are required inside New World Center at all times, regardless of vaccination status. 
DAY OF EVENT 
Please arrive early for check-in process. 

Please bring your ID and proof of vaccination or negative test result. As noted above, the full name on your ID must match the name on your vaccination card or COVID test result. 

Please remember to bring a mask. 
By attending our events, you voluntarily accept responsibility for all risks related to exposure to COVID-19.
Michael Linville, conductor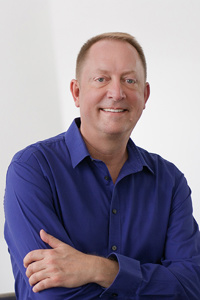 Michael Linville enjoys a varied career as pianist, percussionist, harpist, conductor, educator and arranger. The Dean of Chamber Music and Fellow Development at the New World Symphony, Mr. Linville programs and coaches much of its extensive non-orchestral performance activities. Additionally, he is the conductor and coordinator of the New World Percussion Consort and acts as curator of MUSAIC, the New World Symphony's website of educational videos featuring outstanding artists and educators in classical music.
Mr. Linville first came to the New World Symphony in 1993 as its Piano Fellow. In 1997 he was invited to join the Symphony's administrative staff and has served in several capacities, including Director of Admissions and Dean of Musicians. As a performer, Mr. Linville has appeared with NWS, the symphonies of San Francisco and Honolulu, the Florida Orchestra and the former Florida Philharmonic. Since 1993 he has been a member of the Breckenridge Music Festival in Colorado, performing concerts as pianist, percussionist and conductor during the summer season and in chamber music and educational projects during the winter. In 2016 he was named an Artistic Partner of the Festival, co-curating its chamber music series with violinist Kate Hatmaker.
Musicians of the New World Symphony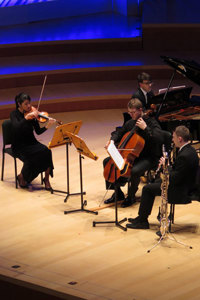 A laboratory for the way music is taught, presented and experienced, the New World Symphony consists of 87 young musicians who are granted fellowships lasting up to three years. The fellowship program offers in-depth exposure to traditional and modern repertoire, professional development training and personalized experiences working with leading guest conductors, soloists and visiting faculty. 
NWS Fellows take advantage of the innovative performance facilities and state-of-the art practice and ensemble rooms of the Frank Gehry-designed New World Center, the campus of the New World Symphony and home of the Knight New Media Center.
In the hopes of joining NWS, nearly 1,000 recent music school and conservatory graduates compete for available fellowships each year. The Fellows are selected for this highly competitive, prestigious opportunity based on their musical achievement and promise, as well as their passion for the future of classical music.