Events & Tickets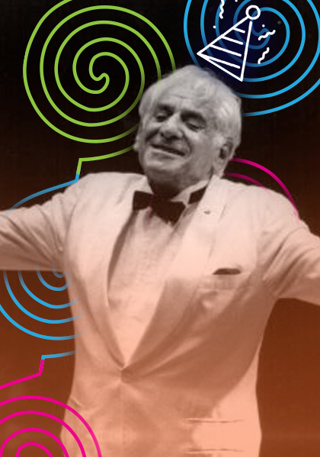 Orchestra Concert
CONCERT FOR KIDS: BERNSTEIN'S BIRTHDAY BASH!
New World Center
Sunday, March 18 at 11:30 AM and 2:30 PM
Not long ago Leonard Bernstein—celebrated composer, conductor and music educator—became a household name, using television to invite millions of young people into the world of classical music. In celebration of his 100th birthday, the New World Symphony welcomes his daughter Jamie as host for an all-Bernstein concert featuring orchestral hits from his Broadway shows West Side Story, Candide, On the Town, Fancy Free and more. Concerts for Kids are designed with the young ones—ages four to nine—in mind. Come early and meet the NWS Fellows at the instrument petting zoo.
The performances of Bernstein's Birthday Bash will be sensory-friendly. We welcome children with Sensory Processing Disorders and Autism Spectrum Disorders to experience the concert live in the hall. Noise-reduction headsets and a quiet room will be available. 
Program
LEONARD BERNSTEIN (1918-1990) 
Overture to Candide (1956)
                                                      
Excerpt from Sonata for Clarinet and Piano (1942)
     Zach Manzi, clarinet
     John Wilson, piano
Selections from Fancy Free (1944)
   Danzon
   Galop
Selections from On the Town (1944)
   Lonely Town
   Times Square: 1944
   "Ain't Got No Tears Left"
     Ms. Bermudez
The Masque from Symphony No. 2, "The Age of Anxiety" (1949)
     Mr. Wilson
Eryximachus from Serenade after Plato's "Symposium" (1954)
     Mr. Hakkarainen
Symphonic Dances from West Side Story (1960)
   "Cool" Fugue
   Mambo
Dean Whiteside, conductor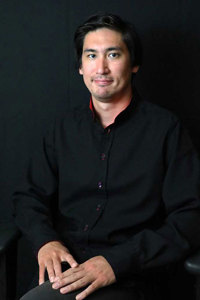 Dean Whiteside was born in New York City and trained in Vienna at the University of Music and Performing Arts. He is in his third season as the New World Symphony's Conducting Fellow, where he leads a variety of performances and serves as assistant to Artistic Director Michael Tilson Thomas. Mr. Whiteside is founder and director of the Nashville Sinfonietta, hailed by The Tennessean as "a virtuoso band." He opened the Blair School of Music's 2013-14 season directing a multimedia realization of Haydn's Seven Last Words of Our Savior on the Cross called "innovative" by The Tennessean and "deeply meditative and satisfyingly original" by ArtsNash. 
Mr. Whiteside's European debut came in 2011 after winning the Jorma Panula Blue Danube Masterclass and Competition. He has conducted orchestras such as the Boston Symphony, Danish National Symphony, Jacksonville Symphony, Juilliard Orchestra, Opéra Orchestre National Montpellier, Orlando Philharmonic, Polish Baltic Philharmonic, Sibiu Philharmonic, Tonhalle Orchestra Zurich, Tokyo Philharmonic, Wiener Kammerorchester and Zagreb Philharmonic, as well as the Vanderbilt Orchestra on a five-city tour of China. He has served as Cover Conductor to the Dallas Symphony and San Francisco Symphony.
Mr. Whiteside is the winner of the American Prize in Conducting and received second prize and the Zagreb Philharmonic Orchestra Award at the Sixth International Competition of Young Conductors Lovro von Matačić. Other awards include the 2017 Mahler Conducting Fellowship, Bruno Walter Memorial Foundation Conducting Scholarship, Croatian Composers' Society Award, David Effron Conducting Fellowship, Bayreuth Festival Scholarship and David Rabin Performance Prize. He has received fellowships from the Aspen Music Festival, Atlantic Music Festival, Cabrillo Festival of Contemporary Music and Castleton Festival.
Mr. Whiteside has worked closely with such conductors as Bertrand de Billy, Fabio Luisi, Lorin Maazel, Jun Märkl, Kurt Masur, Jorma Panula, Leonard Slatkin and Robert Spano. He began his conducting studies with Robin Fountain at Vanderbilt University.
Jamie Bernstein, host and narrator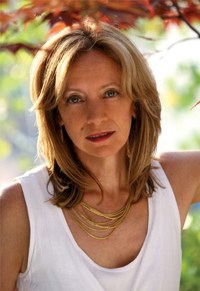 Jamie Bernstein is a writer, narrator, broadcaster and filmmaker who has transformed a lifetime of loving music into a career of sharing her knowledge and excitement with others.
Inspired by her father Leonard Bernstein's lifelong impulse to share and teach, Ms. Bernstein has devised multiple ways of communicating her own excitement about orchestral music. Beginning 15 years ago with "The Bernstein Beat," a family concert about her father's music modeled after his own groundbreaking Young People's Concerts, she has gone on to design, write and narrate concerts for worldwide audiences of all ages about the music of Mozart, Copland, Stravinsky and many others.
Ms. Bernstein travels the world as a concert narrator, appearing everywhere from Beijing to London to Vancouver. A frequent speaker on musical topics, she has presented talks around the world, from conferences in Japan to seminars at Harvard University. In Spanish-speaking locations such as Madrid, Sevilla and Caracas, she narrates en español—thanks to her Chilean-born mother, Felicia Montealegre, who raised her children to be bilingual.
In her role as a broadcaster, Ms. Bernstein has produced and hosted shows for radio stations in the United States and Great Britain. She has presented the New York Philharmonic's live national radio broadcasts, as well as live broadcasts from Tanglewood.
Ms. Bernstein served as co-director of the film documentary Crescendo: the Power of Music—which focuses on children in struggling urban communities who participate in youth orchestra programs for social transformation, inspired by Venezuela's groundbreaking El Sistema movement. The film has won numerous prizes on the festival circuit and is now viewable on Netflix. More information about the film can be found at crescendofilmdoc.com.
Ms. Bernstein has also directed her father's chamber opera, Trouble in Tahiti, in various locations around the country, including at the Moab Music Festival and Festival del Sole in Napa, as well as this past summer at Tanglewood.
Her memoir, Famous Father Girl, was published by HarperCollins this past June, as the Leonard Bernstein at 100 celebrations were at their peak all around the world. She and her siblings, Alexander and Nina, are doing their best to keep up with the over 3,000 events worldwide.
Ms. Bernstein also writes articles and poetry, which have appeared in such publications as Symphony, DoubleTake, The Nation, Gourmet, Opera News, Musical America and Playboy. She also edits "Prelude, Fugue & Riffs," a newsletter about issues and events pertaining to her father's legacy.
More about Ms. Bernstein's multifaceted life can be found at jamiebernstein.net.
Misty Leah Bermudez, mezzo-soprano
Misty Leah Bermudez, mezzo-soprano, began taking piano, voice and music theory lessons at the age of 10. After attending the New World School of the Arts for high school, where she sang in the choir, she studied classical voice in college at both FIU and the University of Miami. Since then, she has sung all over the United States with symphony orchestras, opera companies and professional chamber ensembles. She also teaches voice lessons and opera workshops at Miami Dade College. In her free time, she enjoys cooking, going to concerts and spending time with her family and friends.
John Wilson, piano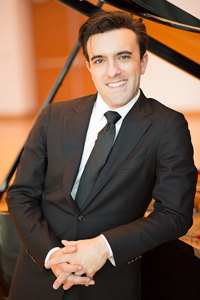 Hailed for his "virtuosity" (Miami Herald), "elegance and energy" (Classical Miami Magazine), "inventiveness" (San Diego Tribune) and described as a "marvelous, musical mad scientist" (Music Critics Association of North America), American pianist John Wilson performs equally brilliantly as a solo recitalist, chamber musician and orchestral pianist. Mr. Wilson recently performed the solo pianoforte part to Stravinsky's Petrushka for the San Francisco Symphony's 2018 Carnegie Hall tour, under the direction of Michael Tilson Thomas. His playing was subsequently described as "brilliant" by Classical Voice.
Mr. Wilson has performed extensively in North America, South America and Europe, in recital halls such as the Weill Recital Hall at Carnegie Hall, Merkin Hall at the Kaufman Center and at The American Academy of Arts and Letters. As a soloist he has performed with the New World Symphony, Napa Valley Symphony and both the New Amsterdam Symphony and Camerata Notturna in New York City. A top prize winner in international piano competitions, he most recently won the prize for the "Best Performance of an American Work" at the 2017 Liszt-Garrison International Piano Competition.
An avid chamber musician, Mr. Wilson has appeared in chamber ensembles with violin soloist Anthony Marwood, musicians of the San Francisco Symphony, Orchestre Symphonique de Montréal and San Diego Symphony. He has performed in duo recitals with violinist Joshua Bell numerous times, cellist Johannes Moser, and collaborated with soprano Audra McDonald and David Foster.
Matthew Hakkarainen, violin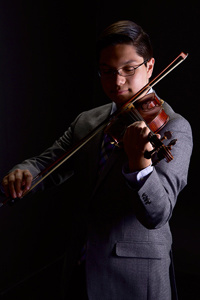 Violinist Matthew Hakkarainen currently studies with Professor Charles Castleman of the Frost School of Music at University of Miami. He was selected as a finalist at the Louis Spohr Competition for Young Violinists held in Weimar, Germany, and also won the Southern Division of the Music Teachers' National Association Junior Performance Competition. He received the grand prize at the Bach Festival Society's Young Artist Competition held at Rollins College, placed third in the Alhambra Concerto Competition and first in the American Protégé International Concerto Competition, where he performed as a soloist in Carnegie Hall. Additionally, he won the Louisiana Philharmonic's Young Artists' Concerto Competition and the Acadiana Symphony's Young Artist Competition.
Mr. Hakkarainen was featured on National Public Radio's From the Top and has also performed as a guest artist at Festival South. He has performed as a soloist with the New World Symphony, Jacksonville Symphony, Louisiana Philharmonic, New River Orchestra and others, and has been selected as the Concertmaster of the Florida All-State Orchestra for six consecutive years.
Mr. Hakkarainen has attended various festivals including the Castleman Quartet Program, Orford Musique, Meadowmount School of Music, Music@Menlo and others. He is in his senior year at the Alexander W. Dreyfoos Jr. School of the Arts in West Palm Beach, where he serves as Concertmaster of the Dreyfoos Philharmonic Orchestra. He hopes to pursue a career in music as a performer, conductor and composer.