Events & Tickets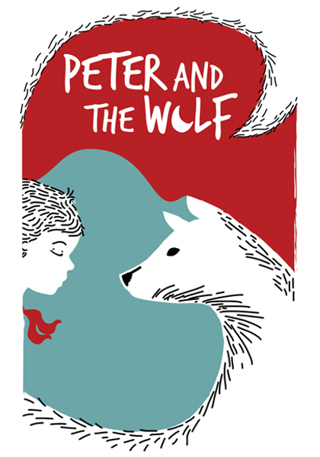 Special Event
CONCERT FOR KIDS: PETER AND THE WOLF
New World Center
Sunday, March 31 at 11:30 AM and 2:30 PM
Program
Sponsored by: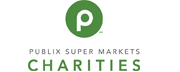 Your child's imagination will run wild as the story of Peter and the Wolf musically comes to life! Accompanied by narration by Emily Estefan, follow the tale of Peter and his animal friends, and get to know the instruments of the orchestra at the same time. This is one fun and informative introduction you won't want to miss. Also on the program is Jegichagi -- a work inspired by hacky sack by Solbong Kim. Both works will be accompanied by original animations. Concerts for Kids are designed with young ones—ages four to nine—in mind. Arrive early to experience a variety of activities by Miami Children's Museum and other partners.
These performances will be sensory-friendly. We welcome children with Sensory Processing Disorders and Autism Spectrum Disorders to experience the concert live in the hall. Noise-reduction headsets and a quiet room will be available.
South Florida PBS is proud to partner with the New World Symphony to produce "KidVision Music Lessons." Episodes will air during South Florida PBS children's programming beginning in June. South Florida PBS is looking for talented kids to participate! Parents can sign their children up for auditions during the pre-concert events at NWS on March 31st.
COMPOSE YOUR OWN SUBSCRIPTION PACKAGE!
Choose this plus two more concerts to customize your own subscription. It's the ultimate flexibility with all the subscriber benefits, including free exchanges when plans change! Click or call the NWS Box Office at 305.673.3331 to create your own series today.
Program
Sergei Prokofiev
(1891-1953)

Peter and the Wolf (1936)

Dean Whiteside, conductor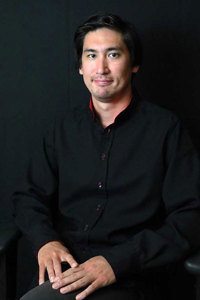 Dean Whiteside was born in New York City and trained in Vienna at the University of Music and Performing Arts. He is a former New World Symphony Conducting Fellow. Mr. Whiteside is founder and director of the Nashville Sinfonietta, hailed by The Tennessean as "a virtuoso band." He opened the Blair School of Music's 2013-14 season directing a multimedia realization of Haydn's Seven Last Words of Our Savior on the Cross called "innovative" by The Tennessean and "deeply meditative and satisfyingly original" by ArtsNash. 
Mr. Whiteside's European debut came in 2011 after winning the Jorma Panula Blue Danube Masterclass and Competition. He has conducted orchestras such as the Boston Symphony, Danish National Symphony, Jacksonville Symphony, Juilliard Orchestra, Opéra Orchestre National Montpellier, Orlando Philharmonic, Polish Baltic Philharmonic, Sibiu Philharmonic, Tonhalle Orchestra Zurich, Tokyo Philharmonic, Wiener Kammerorchester and Zagreb Philharmonic, as well as the Vanderbilt Orchestra on a five-city tour of China. He has served as Cover Conductor to the Dallas Symphony and San Francisco Symphony.
Mr. Whiteside is the winner of the American Prize in Conducting and received second prize and the Zagreb Philharmonic Orchestra Award at the Sixth International Competition of Young Conductors Lovro von Matačić. Other awards include the 2017 Mahler Conducting Fellowship, Bruno Walter Memorial Foundation Conducting Scholarship, Croatian Composers' Society Award, David Effron Conducting Fellowship, Bayreuth Festival Scholarship and David Rabin Performance Prize. He has received fellowships from the Aspen Music Festival, Atlantic Music Festival, Cabrillo Festival of Contemporary Music and Castleton Festival.
Mr. Whiteside has worked closely with such conductors as Bertrand de Billy, Fabio Luisi, Lorin Maazel, Jun Märkl, Kurt Masur, Jorma Panula, Leonard Slatkin and Robert Spano. He began his conducting studies with Robin Fountain at Vanderbilt University.
Emily Estefan, narrator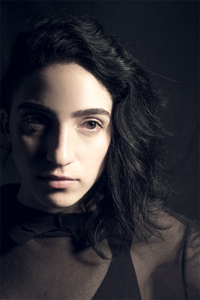 Born in 1994 to music legends Emilio and Gloria Estefan, Emily Estefan developed a strong passion for music at a young age. Since she first began performing on stage at eight years old, her musical career has spanned across several platforms that have included writing, producing and performing music. From 2008-13, Ms. Estefan performed with Miami Sound Machine at the Bette Midler Happy Hulaween event and with Carole King and her mother at Foxwoods. She recorded a guitar solo and joined a list of respected artists on the track "Somos El Mundo" ("We Are The World") to help raise money for the earthquake victims in Haiti, another guitar solo for Gloria Estefan's album Miss Little Havana and for Carlos Santana's song "Besos de Lejos."
From 2012-13 Ms. Estefan tried her hand at producing music when she created a dance mix for Kathy Griffin's theme song "I'll Say it" and produced two tracks for the artist Fantine. Her singing debut took place at the historic Hollywood Bowl in 2014 where she sang the classic "Where The Boys Are" with the LA Youth Orchestra. Ms. Estefan co-wrote "If I Never Got To Tell You"— the only original song written for the hit Broadway show On Your Feet!— after which she developed her own YouTube channel dubbed "Fairy Light Fridays," where she covered songs and created videos, releasing them on Fridays for her followers.
After having graduated from the prestigious Berklee College of Music in 2016, where she earned a bachelor's degree in contemporary writing and production with a minor in philosophy, Ms. Estefan created her own record label, Alien Shrimp Records. Soon thereafter, the label signed a multi-year distribution deal with Sony Red in order to help spread her "music for the planet" mantra, which expresses her belief that music not only reaches across cultures and oceans, but space and time as well.
In the same year, Ms. Estefan wrote, performed and produced her debut album, Take Whatever You Want. Since then, she has continued writing and producing original music and performing at music festivals like Essence, SXSW and GroundUp Music Fest, to name a few.
"I just want to tell my stories, put out good energy and love into the world, and not be afraid to be my true self in my music." -Emily Estefan