Events & Tickets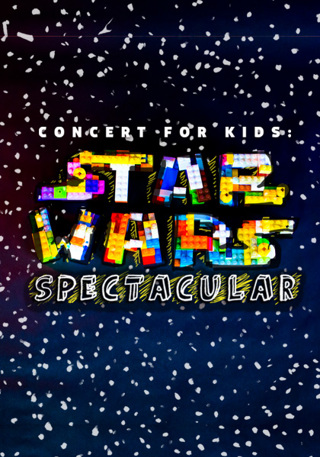 Orchestra Concert
CONCERT FOR KIDS: STAR WARS SPECTACULAR
New World Center, Michael Tilson Thomas Performance Hall
Sunday, November 5 at 11:30 AM and 2:30 PM
The NWS Fellows will transport families to a galaxy far, far away in celebration of the 40th anniversary of George Lucas' Star Wars. The Force is strong with conductor Dean Whiteside as he leads famous themes for Yoda, Princess Leia and Darth Vader. Come as your favorite character as the dark side is defeated on stage. The storytelling continues with Sergei Prokofiev's musical version of feuding families from Shakespeare's classic and the march of Camille Saint-Saëns' French regiment. Concerts for Kids are designed with young ones—ages four to nine—in mind. Arrive early to meet the NWS Fellows at the Instrument Petting Zoo. Single tickets on sale September 1, 2017.
Program
JOHN WILLIAMS       Suite from Star Wars
(b. 1932)                         Main Title
                                       Princess Leia's Theme
SERGEI PROKOFIEV    Romeo and Juliet
(1891-1953)                       Dance of the Knights
JOHN WILLIAMS          Suite from Star Wars
                                            Imperial March (Darth Vader's Theme)
CAMILLE SAINT-SAËNS    Algerian Suite
(1835-1921)                            French Military March
JOHN WILLIAMS            Suite from Star Wars
                                             Yoda's Theme
                                             Throne Room and End Title
Dean Whiteside, conductor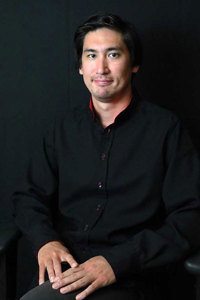 Dean Whiteside was born in New York City and trained in Vienna at the University of Music and Performing Arts. He is a former New World Symphony Conducting Fellow. Mr. Whiteside is founder and director of the Nashville Sinfonietta, hailed by The Tennessean as "a virtuoso band." He opened the Blair School of Music's 2013-14 season directing a multimedia realization of Haydn's Seven Last Words of Our Savior on the Cross called "innovative" by The Tennessean and "deeply meditative and satisfyingly original" by ArtsNash. 
Mr. Whiteside's European debut came in 2011 after winning the Jorma Panula Blue Danube Masterclass and Competition. He has conducted orchestras such as the Boston Symphony, Danish National Symphony, Jacksonville Symphony, Juilliard Orchestra, Opéra Orchestre National Montpellier, Orlando Philharmonic, Polish Baltic Philharmonic, Sibiu Philharmonic, Tonhalle Orchestra Zurich, Tokyo Philharmonic, Wiener Kammerorchester and Zagreb Philharmonic, as well as the Vanderbilt Orchestra on a five-city tour of China. He has served as Cover Conductor to the Dallas Symphony and San Francisco Symphony.
Mr. Whiteside is the winner of the American Prize in Conducting and received second prize and the Zagreb Philharmonic Orchestra Award at the Sixth International Competition of Young Conductors Lovro von Matačić. Other awards include the 2017 Mahler Conducting Fellowship, Bruno Walter Memorial Foundation Conducting Scholarship, Croatian Composers' Society Award, David Effron Conducting Fellowship, Bayreuth Festival Scholarship and David Rabin Performance Prize. He has received fellowships from the Aspen Music Festival, Atlantic Music Festival, Cabrillo Festival of Contemporary Music and Castleton Festival.
Mr. Whiteside has worked closely with such conductors as Bertrand de Billy, Fabio Luisi, Lorin Maazel, Jun Märkl, Kurt Masur, Jorma Panula, Leonard Slatkin and Robert Spano. He began his conducting studies with Robin Fountain at Vanderbilt University.