Events & Tickets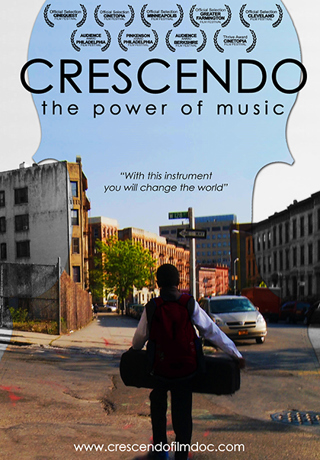 Special Film Screening
Crescendo: The Power of Music
New World Center
Sunday, May 1 at 1:00 PM (Doors open at 12:30 PM.)
Featuring:
Jamie Bernstein, director/producer
Miami Music Project
Fellows of the New World Symphony
Since its inception in 1976, El Sistema, Venezuela's phenomenal youth orchestra program, has brought social transformation to several million disadvantaged children in that country. In addition to producing world class musicians like conductor Gustavo Dudamel, El Sistema is now a rapidly expanding global movement, changing countless young lives worldwide. 
How will El Sistema work here in the USA? 
Our film is an in-depth, verité based look at three kids — two in West Philadelphia and one in New York City's Harlem — as they participate in a pair of Sistema-inspired youth orchestra programs. We watch as our kids struggle to master their instruments, confronting their fears along the way, and interacting with their talented, dedicated teachers. We witness the children evolving before our eyes. 
In Stanford Thompson's Play On, Philly! program, 11-year-old Raven is a natural on the violin, but her energetic spirit keeps getting her in trouble. We also meet quiet, quirky Zebadiah, 13, whose viola brings him out of his loneliness. Meanwhile, in Harlem, Anne Fitzgibbon's Harmony Program nurtures troubled Mohamed, their 11-year-old trombone star, whose failing grades are casting a shadow on his music-making. 
Surprises, heartbreak and joy come in big doses as we watch our three young people, and the community around them, responding to the mysterious power of music.
This special screening opens with a special performance by students from the Miami Music Project and Fellows of the New World Symphony.
Jamie Bernstein, host and narrator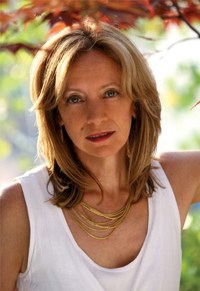 Jamie Bernstein is a writer, narrator, broadcaster and filmmaker who has transformed a lifetime of loving music into a career of sharing her knowledge and excitement with others.
Inspired by her father Leonard Bernstein's lifelong impulse to share and teach, Ms. Bernstein has devised multiple ways of communicating her own excitement about orchestral music. Beginning 15 years ago with "The Bernstein Beat," a family concert about her father's music modeled after his own groundbreaking Young People's Concerts, she has gone on to design, write and narrate concerts for worldwide audiences of all ages about the music of Mozart, Copland, Stravinsky and many others.
Ms. Bernstein travels the world as a concert narrator, appearing everywhere from Beijing to London to Vancouver. A frequent speaker on musical topics, she has presented talks around the world, from conferences in Japan to seminars at Harvard University. In Spanish-speaking locations such as Madrid, Sevilla and Caracas, she narrates en español—thanks to her Chilean-born mother, Felicia Montealegre, who raised her children to be bilingual.
In her role as a broadcaster, Ms. Bernstein has produced and hosted shows for radio stations in the United States and Great Britain. She has presented the New York Philharmonic's live national radio broadcasts, as well as live broadcasts from Tanglewood.
Ms. Bernstein served as co-director of the film documentary Crescendo: the Power of Music—which focuses on children in struggling urban communities who participate in youth orchestra programs for social transformation, inspired by Venezuela's groundbreaking El Sistema movement. The film has won numerous prizes on the festival circuit and is now viewable on Netflix. More information about the film can be found at crescendofilmdoc.com.
Ms. Bernstein has also directed her father's chamber opera, Trouble in Tahiti, in various locations around the country, including at the Moab Music Festival and Festival del Sole in Napa, as well as this past summer at Tanglewood.
Her memoir, Famous Father Girl, was published by HarperCollins this past June, as the Leonard Bernstein at 100 celebrations were at their peak all around the world. She and her siblings, Alexander and Nina, are doing their best to keep up with the over 3,000 events worldwide.
Ms. Bernstein also writes articles and poetry, which have appeared in such publications as Symphony, DoubleTake, The Nation, Gourmet, Opera News, Musical America and Playboy. She also edits "Prelude, Fugue & Riffs," a newsletter about issues and events pertaining to her father's legacy.
More about Ms. Bernstein's multifaceted life can be found at jamiebernstein.net.