Events & Tickets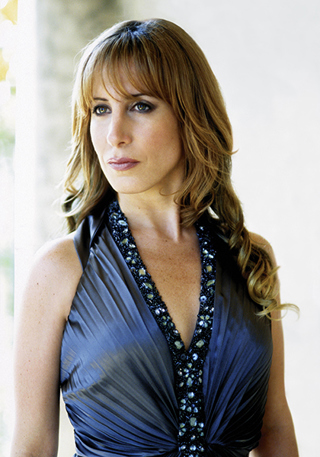 Orchestra Concert
DAPHNIS AND CHLOE
New World Center
Saturday, April 8 at 8:00 PM
Sunday, April 9 at 2:00 PM
Program
Juanjo Mena, Chief Conductor of the BBC Philharmonic, makes his NWS debut in a sizzling collection of French and Spanish treasures for orchestra. Full of exotica, Manuel de Falla's The Three-Cornered Hat radiates passion through its fiery dances of love, jealousy and deception. Internationally acclaimed Argentinian pianist Ingrid Fliter dazzles in Camille Saint-Saëns' virtuosic Second Piano Concerto, a masterpiece written in just 17 days. From dappling sunrise to a frenzied finale, Maurice Ravel takes you on the romantic odyssey of Daphnis and Chloe. While Ravel called his ballet a "vast musical fresco," Stravinsky dubbed it "one of the most beautiful products in all of French music."
Pre-Concert Chat: Join NWS Fellows for a free Pre-Concert Chat! These half-hour chats begin one hour prior to the performance in the New World Center's SunTrust Pavilion and are accessible only to members of the WALLCAST® Concert Club and concert ticket holders. 
This concert is sponsored in part by Ximena Caminos and Alan Faena, David Edelstein of Tristar Capital, Susan D. Kronick and Edward Manno Shumsky, and Liliya "Rose" Mukhamadyarova and William Strong.
Program
Manuel de Falla
(1876-1946)
Approx. Duration: 38 minutes

The Three-Cornered Hat (1919)

Introduction
Part I:
   Afternoon
   Dance of the Miller's Wife (Fandango)
   The Grapes
Part II:
   The Neighbors' Dance (Seguidillas)
   The Miller's Dance (Ferruca)
   The Magistrate's Dance
   Final Dance (Jota)
Camille Saint-Saëns
(1835-1921)
Approx. Duration: 23 minutes

Concerto No. 2 in G minor for Piano and Orchestra, Op. 22 (1868)

Andante sostenuto
Allegro scherzando
Presto
Maurice Ravel
(1875-1937)
Approx. Duration: 16 minutes

Suite No. 2 from Daphnis and Chloe (1913)

Daybreak
Pantomime (The Love of Pan and Syrinx)
Danse générale (Bacchanale)
Manuel de Falla
The Three-Cornered Hat (1919)

Approximate duration: 38 minutes
Manuel de Falla was born in the port town of Cádiz in southwestern Spain, an area rich with Moorish and Gypsy history. He struggled to launch his career in Spain after he left the Madrid Conservatory, so in 1907 he moved to Paris, where he circulated with Debussy and Ravel and absorbed their sophisticated orchestral stylings. Upon his return to Spain in 1914, Falla made his name with a series of colorful works for the stage, including La vida breve and El amor brujo.
Falla's next theatrical project dramatized an Andalusian folk tale, as retold in Pedro Antonio de Alarcón's novella El sombrero de tres picos (The Three-Cornered Hat). At first Falla structured it as a pantomime named after the two lead characters, El corregidor y la molinera (The Magistrate and the Miller's Wife). That version debuted in 1917 in Madrid, where it caught the attention of the visiting ballet impresario Serge Diaghilev, head of the famed Ballets Russes, who commissioned Falla to expand the modest tableau into a full ballet accompanied by a large orchestra. The Ballets Russes introduced the new version, retitled El sombrero de tres picos (The Three-Cornered Hat), during their 1919 season in London, in a production that featured sets and costumes by Pablo Picasso and choreography by Leonid Massine.
The Three-Cornered Hat draws freely from the varied folk styles of Spain, especially flamenco, a tradition born from the intersection of European, Romani (Gypsy) and North African (Moorish) cultures. Most of Falla's score assimilates the traditional elements into his cosmopolitan orchestral language, but the introduction is raw and unfiltered. A robust fanfare of timpani and brass halts with the bone-dry rattle of castanets, shouts of "Olé!" and an ominous pronouncement from a mezzo-soprano, singing in the free style of a Gypsy song: "Little house, little house, bolt thy door with a cross-bar. For though the devil is asleep, he might wake up!"
Part I of the ballet begins in the Afternoon outside a mill. The Miller tries to teach his pet blackbird to tell the time; instead of chirping twice for two o'clock, it gives three tweets, and then four. The Miller's Wife enters, offers the bird a grape and it sings twice for her.
Pompous marching music signals that the Magistrate, an old and notoriously lascivious dandy, is walking by in the company of his wife and bodyguards.
The Dance of the Miller's Wife is a fandango, a propulsive flamenco pattern that switches between two and three accented notes in each measure.
The dance lures in the Magistrate, represented here and elsewhere in the score by a solo bassoon.
Next the Miller's Wife sweetly teases the Magistrate with The Grapes.
The scene ends with a return of the fandango music, during which the Miller drives the Magistrate off with a stick.
Part II takes place later at the mill, with the Miller and his wife entertaining company. The Neighbors' Dance is a seguidillas, a flamenco partner-dance requiring quick footwork.
The entertainment continues in The Miller's Dance that takes the form of a farruca, a dramatic flamenco style danced by men. (This movement in particular mimics the percussive strums of a flamenco guitar.)
Then the Magistrate's bodyguard enters—his fateful role accompanied by a quotation from Beethoven's Symphony No. 5—and arrests the miller.
The guests leave, the Miller's Wife goes to bed and the mezzo-soprano returns with another portentous solo: "At night the cuckoo sings, warning the married ones to turn the locks well, that the devil is unveiled."
Tranquil melodies from clarinet, oboe and English horn set the sleepy tone, and the cuckoo clock chimes nine times.
Following a jaunty bassoon solo, The Magistrate's Dance takes on a more refined and mannered tone than the folksy numbers for the commoners.
Through the next section of plot twists and deceptions, the music is shifty and mercurial, testing bits of themes, lingering in a sparkling diversion with toy-like piano solos and closing with brash and dissonant chords.
The final scene adopts the style of a jota, an energetic folk style with origins in northern Spain. The increasingly grand music captures the jumping character of the dance and adds in the classic flamenco texture of castanets.
The Three-Cornered Hat was the first major international success of Falla's career, and a work that helped define a Spanish school of orchestral music born from local folk music and dance styles. He acknowledged that cultural legacy, writing, "It has been occasionally asserted that we have no traditions. We have, it is true, no written tradition; but in our dance and our rhythm we possess the strongest of traditions, that none can obliterate; we have the ancient modes, which, by virtue of their extraordinary inherent freedom, we can use as inspiration dictates."
Additional Resources
PDF score from the IMSLP Petrucci Music Library
Photographs of Picasso's costume designs
Video of a BBC Proms production of The Three-Cornered Hat with choreography
English translation of the original novella by Alarcón
Camille Saint-Saëns
Concerto No. 2 in G minor for Piano and Orchestra, Op. 22 (1868)

Approximate duration: 23 minutes
Before Camille Saint-Saëns had a widespread reputation as a composer, he was known in Paris and around Europe as a brilliant pianist and, in the view of Franz Liszt, the greatest organist in the world. In the spring of 1868, Saint-Saëns played host to one of the world's other leading pianists, Anton Rubinstein of Russia, who performed a series of concerts in Paris accompanied by an orchestra that Saint-Saëns conducted. On something of a lark—and in a sign of his great respect for his colleague—Rubinstein declared that he wanted to make his debut as a conductor in Paris, and that Saint-Saëns should write and perform a piano concerto for the occasion. They booked a date just three weeks out at the Salle Pleyel and Saint-Saëns got to work composing his Piano Concerto No. 2.
In crafting a complete piano concerto on such a tight timeline, Saint-Saëns leaned on the art of improvisation he had mastered as an organist, a tradition that stretched back to Bach and beyond. The extended introduction that begins the Andante sostenuto first movement is a pianist's rendering of an improvised organ prelude, complete with counterpoint in the manner of Bach and the sustained "pedal points" that an organist would play with his feet.
Saint-Saëns apparently found the basis of his main theme in a composition exercise brought to him by his student Gabriel Fauré. After such an imposing introduction, this unusually slow and introspective first movement emphasizes lyrical melodies and balanced exchanges with the orchestra.
Any pathos lingering from the first movement gets swept away by the Allegro scherzando that follows, with the timpani ushering in a main theme as airy and fleeting as a soufflé fresh from the oven.
The Presto finale returns to the home key of G minor, but it is a feisty type of minor-key music, nothing like the somber harmonies of the first movement. The manic main theme has a flavor akin to a tarantella, that whirlwind Italian folk dance believed to ward off a tarantula's poison.
The first edition of the score provided easier alternatives for the soloist in some of the finale's most fiendish passages, but we can presume that Saint-Saëns allowed himself no such shortcut, despite finishing this composition mere days before the premiere.
Additional Resources
PDF score from the IMSLP Petrucci Music Library
Comparative review of many recordings of the concerto
Website on modern organ improvisation, continuing one of Saint-Saëns' signature talents
Maurice Ravel
Suite No. 2 from 

Daphnis and Chloe (1913)


Approximate duration: 16 minutes

The Russian impresario Serge Diaghilev took Paris by storm in 1909 with his new endeavor, the Ballets Russes, featuring elite Russian dancers and choreographers. He began commissioning new music for the troupe's innovative productions, including a gamble on the young and untested Igor Stravinsky, who became a household name thanks to The Firebird in 1910.

Diaghilev's first commission outside of his Russian circle went to Maurice Ravel. Diaghilev and his choreographer, Michel Fokine, suggested the scenario: the romantic tale of Daphnis and Chloe, as recorded by Longus, a Greek writer believed to have lived on the island of Lesbos in the second century A.D.

Ravel's work on Daphnis and Chloe progressed slowly. One obstacle was that he had to reconcile fundamental disagreements with the choreographer over the aesthetic framework of the ballet; Fokine wanted a ritualistic atmosphere inspired by pagan Greece (just as The Firebird had mined traditions of pre-Christian Russia), while Ravel imagined "the Greece of my dreams," a vision colored by the gentle, idealized Greek scenes popular with 19th-century French artists. 

Ravel labored to create a score with musical integrity from start to finish, crafting what he called a "choreographic symphony." He did not finish Daphnis and Chloe until 1912, by which time Stravinsky had followed up The Firebird with an even greater success, the puppet-themed ballet Petrushka. Then, the week before the debut of Daphnis and Chloe, the Ballets Russes premiered a new dance set to an older Debussy score, Prelude to the Afternoon of a Faun. The highly sexualized choreography by Vaslav Nijinsky (who also performed the role of the faun) caused an uproar, completely overshadowing Ravel's refined and luxurious ballet score. Daphnis and Chloe never caught on as a vehicle for dance, but it has found a lasting place on the concert stage, particularly through the two orchestral suites Ravel extracted.

Suite No. 2 from Daphnis and Chloe begins with the sun rising on the ballet's final part, colored with the gentle shimmer of harps and birdlike chirps that lead into tender melodies for the reunited lovers.

The middle section recounts the tale of Pan (the pipe-playing god of the shepherds) and Syrinx (a nymph), beginning hesitantly and building to a spry and flirtatious pursuit.

The final section depicts a group celebration, with smeared chromatic phrases and an asymmetrical five-beat meter suggesting a general tipsiness.


Additional Resources

PDF score from the IMSLP Petrucci Music Library

Video introduction and analysis from conductor Gerard Schwarz

Viola tutorial for this suite from the New World Symphony's Musaic program

-- Copyright © 2017 Aaron Grad

Aaron Grad is a composer, guitarist and writer based in Seattle. Besides providing program notes for the New World Symphony, he has been the Orpheus Chamber Orchestra's program annotator since 2005 and also contributes notes to the Saint Paul Chamber Orchestra and Seattle Symphony.

Audio clips provided by Naxos of America, Inc. 

 
Juanjo Mena, conductor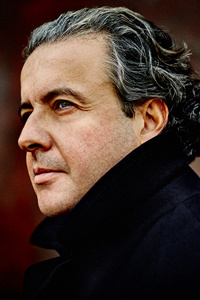 Chief Conductor of the BBC Philharmonic in Manchester, United Kingdom, Juanjo Mena is one of Spain's most distinguished international conductors. 

Following his recent debut with the Berlin Philharmonic and appearances with the New York Philharmonic and Boston Symphony at Tanglewood, highlights of Mr. Mena's 2016-17 season include his debuts with the Rotterdam Philharmonic, NHK Symphony Orchestra, New World Symphony and Swedish Radio Orchestra, as well as return visits to Boston, Cincinnati, Minnesota, Copenhagen, Dresden and Oslo, and two European tours with the BBC Philharmonic.

In Europe Mr. Mena has worked with many prestigious orchestras such as the Berlin Philharmonic, London Philharmonic, Oslo Philharmonic, Danish National Symphony, Orchestre National de France, Orchestra Filarmonica della Scala, Munich Radio Orchestra and the Dresden Philharmonic, as well as with all the major Spanish orchestras. He has been Artistic Director of the Bilbao Symphony, Chief Guest Conductor of the Orchestra del Teatro Carlo Felice in Genoa and Principal Guest Conductor of the Bergen Philharmonic. 

He has conducted most of the leading orchestras in North America, including Chicago, Boston, Houston, Cincinnati, Montreal, Toronto, Baltimore and Pittsburgh symphonies, the New York and Los Angeles philharmonics, and the Cleveland and Philadelphia orchestras.

A guest of international festivals, Mr. Mena has appeared at the Stars of White Nights Festival in St. Petersburg, Russia, the Hollywood Bowl, Grant Park (Chicago), Tanglewood and La Folle Journée (Nantes). He has led the BBC Philharmonic on tours of Europe and Asia, including performances in Cologne, Munich, Vienna, Madrid, Beijing and Seoul, and performs with it every year at the BBC Proms in London.
Mr. Mena's operatic work includes The Flying Dutchman, Salome, Elektra, Ariadne auf Naxos, Duke Bluebeard's Castle and Erwartung, and productions including Eugene Onegin in Genoa, The Marriage of Figaro in Lausanne and Billy Budd in Bilbao.

Mr. Mena has made several recordings with the BBC Philharmonic, including a disc of works by Manuel de Falla, which was a BBC Music Magazine Recording of the Month, Gabriel Pierné, which was a Gramophone Editor's Choice and releases of music by Ginastera, Albéniz, Montsalvatge, Weber and Turina, which have gained excellent reviews from the specialist music press. He has also recorded a critically acclaimed rendering of Messiaen's Turangalîla Symphony for Hyperion with the Bergen Philharmonic Orchestra. Mr. Mena's Messiaen interpretation is said to "utterly redefine the terms under which past/current/future Turangalîlas need to be judged." (Gramophone, October 2012). 
Ingrid Fliter, piano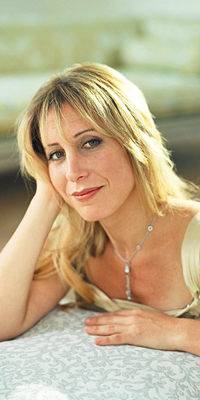 Argentine pianist Ingrid Fliter has won the admiration and hearts of audiences around the world for her passionate yet thoughtful and sensitive music-making played with an effortless technique. Winner of the 2006 Gilmore Artist Award, one of only a handful of pianists and the only woman to have received this honor, Ms. Fliter divides her time between North America and Europe.
Ms. Fliter made her American orchestral debut with the Atlanta Symphony, just days after the announcement of her Gilmore award. Since then she has appeared with the Cleveland Orchestra, the San Francisco, Toronto, St. Louis, Detroit, National, Cincinnati, Milwaukee, Seattle, Vancouver, Puerto Rico, Utah and Nashville symphonies and the National Arts Centre Orchestra, among others, as well as at the Mostly Mozart, Grant Park, Aspen, Ravinia, Blossom and Brevard summer festivals. She was also the featured soloist on the Youth Orchestra of the Americas Canadian tour in summer 2015. Equally busy as a recitalist, Ms. Fliter has performed in New York at Carnegie's Zankel Hall, the Metropolitan Museum and the 92nd Street Y, Chicago's Orchestra Hall and in Boston, San Francisco, Vancouver and Detroit, as well as for the Van Cliburn Foundation in Fort Worth.
In Europe and Asia Ms. Fliter has performed with orchestras and in recital in Amsterdam, London, Berlin, Frankfurt, Salzburg, Cologne and Tokyo, and participated in festivals such as La Roque D'Antheron, Prague Autumn and The World Pianist Series in Tokyo. Recent international engagements include appearances with the Rotterdam, Israel, Hong Kong, Monte Carlo, Osaka, Helsinki and Royal Stockholm philharmonics, the Philharmonia, Royal Philharmonic Orchestra, BBC Symphony and the Proms in London, as well as the City of Birmingham Symphony, Danish Radio and Danish National Symphony orchestras and the Scottish and Swedish Chamber orchestras; a fourth tour of Australia and recitals in Paris, Barcelona, Milan, Prague, Stockholm, Lisbon, Sydney and in London at both Wigmore Hall and Queen Elizabeth Hall.
Highlights of Ms. Fliter's 2016-17 season include her debut with the Boston Symphony at Tanglewood, re-engagements with the Minnesota Orchestra and the Atlanta, Dallas, Houston and New World symphonies and a first appearance with the Rochester Philharmonic; her Philadelphia recital debut and a tour of Spain with the Royal Scottish National Orchestra led by Peter Oundjian.
Born in Buenos Aires in 1973, Ms. Fliter began her piano studies in Argentina with Elizabeth Westerkamp. In 1992 she moved to Europe where she continued her studies in Freiburg with Vitaly Margulis, in Rome with Carlos Bruno and with Franco Scala and Boris Petrushansky at the Academy "Incontrui col Maestro" in Imola, Italy. She began playing public recitals at the age of 11 and made her professional orchestra debut at the Teatro Colon in Buenos Aires at the age of 16. Already the winner of several Argentine competitions, she went on to win prizes at the Cantu International Competition and the Ferruccio Busoni Competition in Italy and in 2000 was awarded the silver medal at the Frederic Chopin Competition in Warsaw. She has been teaching at the Imola International Academy "Incontri col Maestro" since the fall of 2015.
In 2013 Ms. Fliter recorded both Chopin concertos with the Scottish Chamber Orchestra/Jun Maerkl for Linn Records, and in 2014 she recorded the complete Chopin Preludes for the same label. Her two all-Chopin recordings for EMI earned her the reputation as one of the pre-eminent interpreters of that composer while her most recent EMI recording is an all-Beethoven CD featuring the "Pathétique" and "Appassionata" sonatas. Live recordings of Ms. Fliter performing works by Beethoven and Chopin at the Concertgebouw in Amsterdam as well as a DVD of a recital at the Miami International Piano Festival are available on the VAI Audio label. Her most recent recording features the first Mendelssohn and Schumann concertos with the Scottish Chamber Orchestra for Linn Records.
Amanda Crider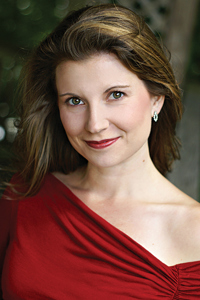 Praised for her "focused golden toned voice," American mezzo-soprano Amanda Crider is quickly gaining recognition for her extraordinary musicality and assured dramatic presence. In the 2017-2018 season, Ms. Crider will make her Los Angeles Opera debut as Alma in Persona, sing Angelina in Cenerentola with Opera Orlando, return to Apollo's Fire for Monteverdi's L'Orfeo, appear as mezzo soloist with Jacksonville Symphony Orchestra in Messiah, and join Seraphic Fire for her seventh season.