Events & Tickets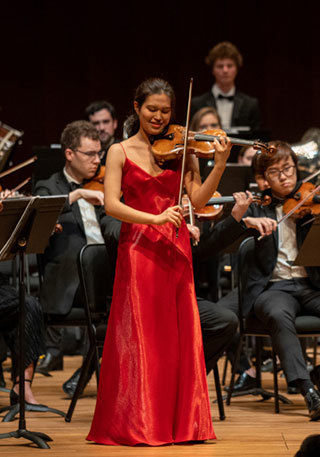 Guest Presenter
DePaul Symphony Orchestra
New World Center
Sunday, January 12 at 2:00 PM
Program
The DePaul Symphony Orchestra, under the direction of Cliff Colnot, makes their debut at the New World Center this January with a performance featuring Stravinsky's Rite of Spring.  Opening the program is Bruch's Scottish Fantasy with Diana Kim as soloist. Ms. Kim is a senior violin performance major and winner of the 2019 DePaul University School of Music Concerto Competition.
Tickets no longer available online.
Program
Max Bruch
(1838-1920)
Approx. Duration: 32 minutes

Scottish Fantasy in E-flat major  (1879-80)

Introduction; Grave, Adagio cantabile
Scherzo; Allegro
Andante sostenuto
Finale; Allegro guerriero
Igor Stravinsky
(1882-1971)
Approx. Duration: 34 minutes

The Rite of Spring   (1913)

Part I: The Adoration of the Earth
Part II: The Sacrifice
Dr. Cliff Colnot, conductor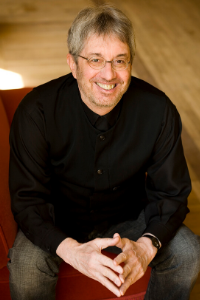 In the past decade Cliff Colnot has emerged as a distinguished conductor and a musician of uncommon range.
One of few musicians to have studied orchestral repertoire with Daniel Barenboim, Colnot has served as assistant conductor for Barenboim's West-Eastern Divan Workshops for young musicians from Israel, Egypt, Syria, and other Middle Eastern countries. Colnot has also worked extensively with the late Pierre Boulez and served as assistant conductor to Boulez at the Lucerne Festival Academy. He regularly conducts the International Contemporary Ensemble (ICE), with whom he recorded Richard Wernick's The Name of the Game for Bridge Records, and he collaborates with the internationally acclaimed contemporary music ensemble eighth blackbird. Colnot has been principal conductor of the Chicago Symphony Orchestra's contemporary MusicNOW ensemble since its inception. Colnot was principal conductor of the Civic Orchestra of Chicago, an orchestra he conducted for more than twenty-two years, and was principal conductor of the University of Chicago's Contempo Ensemble for over fifteen years. Currently, Colnot conducts the DePaul University Symphony Orchestra and Wind Ensemble. He has appeared as a guest conductor with the San Antonio Symphony Orchestra, the American Composers Orchestra, the Saint Paul Chamber Orchestra, the Utah Symphony, and the Chicago Philharmonic.           
Colnot is also a master arranger. His orchestration of Shulamit Ran's Three Fantasy Pieces for Cello and Piano was recorded by the English Chamber Orchestra. For the chamber orchestra of the Jerusalem International Chamber Music Festival, Colnot has arranged the Adagio from Mahler's Symphony No. 10, Schoenberg's Pelleas and Melisande (both published by Universal) and Manuel De Falla's Three Cornered Hat. For ICE, Colnot arranged Olivier Messiaen's Chants de Terre et de Ciel for chamber orchestra and mezzo-soprano, also published by Universal. For members of the Yellow Barn Music Festival, Colnot arranged Shulamit Ran's Soliloquy for Violin, Cello, and Piano, to be published by Theodore Presser.  Colnot re-orchestrated the Bottesini Concerto No. 2 in B Minor for Double Bass, correcting many errors in existing editions and providing a more viable performance version. He has also been commissioned to write works for the Chicago Symphony Orchestra Percussion Scholarship Group. His orchestration of Duke Ellington's New World Coming was premiered by the Chicago Symphony Orchestra with Daniel Barenboim as piano soloist in 2000, and Colnot also arranged, conducted, and co-produced the CD Tribute to Ellington, featuring Barenboim at the piano. He has also written for rock-and-roll, pop, and jazz artists Richard Marx, Phil Ramone, Hugh Jackman, Leann Rimes, SheDaisy, Patricia Barber, Emerson Drive, and Brian Culbertson. 
Colnot graduated with honors from Florida State University and in 1995 received the Ernst von Dohnányi Certificate of Excellence. He has also received the prestigious Alumni Merit Award from Northwestern University, where he earned his doctorate. In 2001 the Chicago Tribune named Cliff Colnot a "Chicagoan of the Year" in music, and in 2005 he received the William Hall Sherwood Award for Outstanding Contributions to the Arts. Most recently, Colnot has been awarded the 2016 Alice M. Ditson Conductor's Award in recognition for his excellent commitment to the performance of works by American Composers. He has studied with master jazz teacher David Bloom, has taught jazz arranging at DePaul University, film scoring at Columbia College, and advanced orchestration at the University of Chicago. As a bassoonist, he was a member of the Lyric Opera Orchestra of Chicago, Music of the Baroque, and the Contemporary Chamber Players.
Diana Dohyung Kim, violin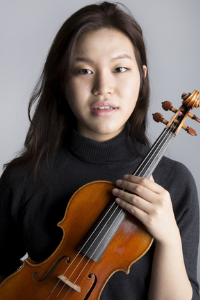 Born in Seoul, South Korea, Diana Dohyung Kim began playing violin at the age of four. Showing great promise, she was accepted into The Juilliard Pre-College Division at seven years old with Hyo Kang and I-Hao Lee. 
Diana has performed as a soloist, chamber musician, and orchestral violinist in prestigious venues such as Lincoln Center, Carnegie Hall, Alice Tully Hall, and Flushing Town Hall.  A top prize winner at numerous competitions, she has been awarded the Grand Prize for the Korean Times Young Artists Competition and the CW Post Festival Concerto Competition, which led to her Tilles Center debut. She is also a laureate of the New York Music Competition, semifinalist at the 2015 Stulberg International String Competition, and the 2019 winner of both the Concerto Competition and Chamber Music Competition at the DePaul University School of Music. 
Diana has participated at renowned festivals such as the Great Mountain Music Festival, C.W. Post Chamber Music Festival, Casalmaggiore Music Festival, the Heifetz International Music Institute, and the Sarasota Music Festival. An avid chamber musician, she has had the privilege of collaborating with esteemed artists Roberto Diaz, Ani Kavafian, and the Pacifica Quartet, and has also worked with renowned musicians including Pierre Amoyal, David and Linda Cerone, Bayla Keyes, John Adams, and Krzysztof Penderecki. 
Diana attended the Yale School of Music on a full scholarship, The Juilliard School as a C.V. Starr/Vicki Cowen Scholarship recipient, and is currently studying under I-Hao Lee and Janet Sung at the DePaul University School of Music on full scholarship. Diana joined the IHL Summer Music Program in China as a faculty member in 2017.