Events & Tickets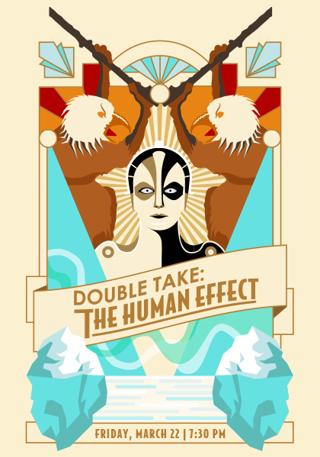 Special Event
DOUBLE TAKE: THE HUMAN EFFECT
New World Center, Michael Tilson Thomas Performance Hall
Friday, March 22 at 7:30 PM
Program
How do you react to a world that can feel so chaotic? Art, music and film give voice to our churning emotions and allow us to find community in our beliefs. Is this the artist's responsibility? Members of the orchestra step forward as hosts for this one-night-only event, where they'll search for answers, and imagine our future, present and past through art that stirs, inspires and empowers.
Explore excerpts of film and music from Thea von Harbou and Fritz Lang's Metropolis and Charlie Chaplin's Modern Times, John Luther Adams' "tsunami of sound"Dark Waves with local artist, environmental activist and Miccosukee leader Houston Cypress, and the intersection of Medieval art and 1930s Germany in Paul Hindemith's Mathis der Maler.
Witness this innovative event where the creative forces of Fellows and MTT collide. Be part of the conversation as these works tackle tough, relevant topics like oppression, economic disparity, racial tension, environmentalism, spirituality and automation.
The hosts invite ticketholders to a pre-concert art display by local visual artist and educator Shilouh, and a post-concert Q & A in the performance hall to continue the discussion.
Your Double Take ticket comes with a free subscription to The New Tropic, Miami's essential newsletter.
CLICK HERE FOR BLOG POSTS BY THE DOUBLE TAKE FELLOWS!
CLICK HERE FOR A DOUBLE TAKE FEATURE ON THE GOODFELLOWS PODCAST!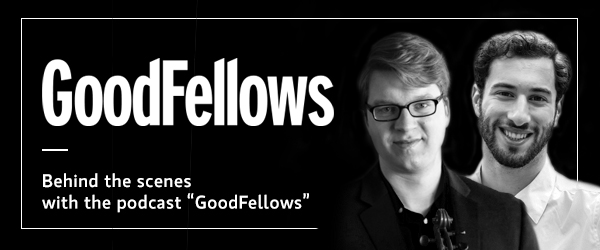 Double Take: The Human Effect is designed by Fellows Mark Grisez, Joseph Peterson and Kip Riecken under the mentorship of NWS Artistic Director, Michael Tilson Thomas. Fellow-driven projects are made possible with the support from the Maxine and Stuart Frankel Foundation and the American Orchestras' Futures Fund, a program of the League of American Orchestras made possible by funding from the Ann & Gordon Getty Foundation.
Program
Charlie Chaplin
(1889-1977)
Arranged by Timothy Brock

Selections from Modern Times  (1936)

Alexander Mosolov
(1900-1973)

Iron Foundry, Op. 19 (1927)

Gottfried Huppertz
(1887-1937)
Arranged by Marco Jovic

Excerpt from Metropolis (1927)

John Luther Adams
(b. 1953)

Johann Sebastian Bach
(1685-1750)
Transcribed by Simon Rowland-Jones

Sonata No. 3 in C major for Violin,  BWV 1005  (c. 1720)

Paul Hindemith
(1895-1963)

Symphony: Mathis der Maler (1934)

III. The Temptation of St. Anthony