Events & Tickets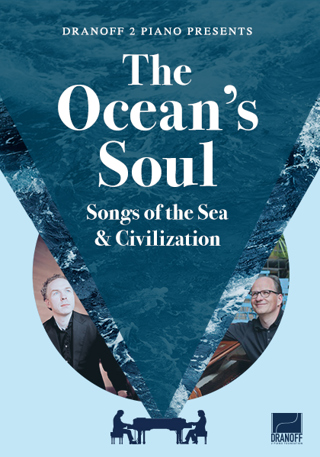 Guest Presenter
Dranoff 2 Piano presents: The Ocean's Soul
New World Center, Michael Tilson Thomas Performance Hall
Sunday, January 13 at 3:00 PM
Dranoff 2 Piano presents "The Ocean's Soul – Songs of the Sea & Civilization" 
Maarten van Veen & Ralph van Raat will play Classical & Contemporary composers including Stravinsky & John Luther Adams in a program of music inspired by & forecasting humanity's relationship to our oceans. The concert will use New World Centers top technology to present videos of the ocean past & present by top film makers and scientists. 
John Luther Adams:  Dark Waves (2007) with projection "the frozen sea" by Johannes Bosgra 
Joep Franssens: Old Songs New Songs (2016) 
Intermission 
Igor Stravinsky: The Rite of Spring (1913) with video projection of culture and the environment
$50: VIP Seating w/ Reception
$35: General Admission
$5: Students (available at door on day of concert, must present valid student ID, limit one per ID)
Please note this does not include the NWS Fellows.
Maarten van Veen, piano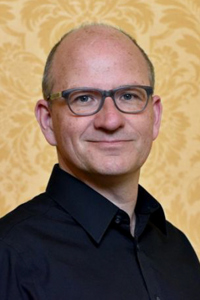 Pianist and conductor Maarten van Veen was a winner, along with his brother Jeroen van Veen, of the Dranoff International 2 Piano Competition in 1995. He studied at the conservatories of Utrecht, Prague and the Mozart Academy. He was early to specialize himself in the performance of contemporary music besides the classical repertoire. In 1998 he worked with Robert Craft on Stravinsky's piano repertoire, and recorded" Les Noces" with the latter in the Abbey studios, London. The New York Times stated this recording as "the best recording ever [of the Stravinsky.]" Maarten has performed all over Europe and played with different orchestras and conductors, like Peter Eotvos, Howard Williams, Arie van Beek, Neal Stulberg and Robert Craft. He founded the International Piano Quartet (4 pianos) and played many concerts in the U.S.A. and Canada. In the Netherlands, Van Veen is member of the artistic board of the DoelenEnsemble and the Hortus Chamber, which offer programs with a panoramic view of the 20th and 21st centuries. Maarten van Veen is increasingly acclaimed as one of the most innovative and powerful musicians of today. Noted for the originality of his programming, critics have praised the intensity of interpretation as well the emotional impact he brings to the audience.
Ralph van Raat, piano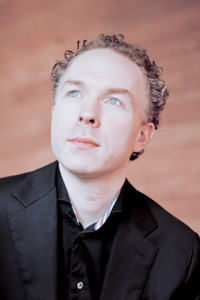 Steinway artist Ralph van Raat has been completely fascinated by classical music of the twentieth century since the age of 14. Although his repertoire ranges from Bach to Boulez, his primary focus has always been on composers dating from Debussy, Bartók and Ives to present day masters. Van Raat helps audiences identify with modern day composers by adhering to a classical approach: he firmly believes that a strong sense of classical structure as well as a refinement of tone is essential in conveying the logic and poetry of any music, certainly including his repertoire of choice.
Van Raat has often performed as a soloist with orchestras including the Los Angeles Philharmonic, London Sinfonietta, the BBC Symphony Orchestra, the Royal Concertgebouw Orchestra, the Rotterdam Philharmonic Orchestra, the Netherlands Radio Philharmonic Orchestra, the Radio Symphony Orchestra of Frankfurt, the Aarhus Symphony Orchestra, the Dortmunder Philharmoniker, the Shanghai Philharmonic Orchestra and the China National Symphony Orchestra.
Collaboration with many composers worldwide, for example Gavin Bryars, David Lang and Tan Dun, have dedicated piano compositions and concertos to Van Raat. Van Raat has worked directly with many composers on the interpretation of their piano works: with John Adams, Louis Andriessen, Joep Franssens, Gavin Bryars, Jonathan Harvey, Helmut Lachenmann, György Kurtág, Magnus Lindberg, Arvo Pärt, Frederic Rzewski, Tan Dun and Sir John Tavener, among others.