Events & Tickets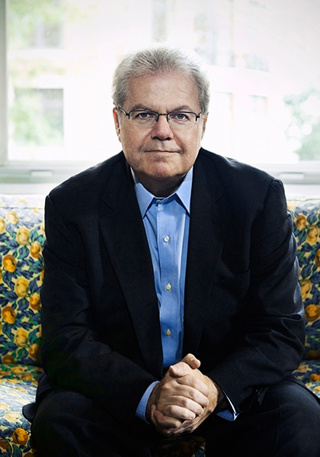 Orchestra Concert
EMANUEL AX PLAYS BEETHOVEN
Adrienne Arsht Center
Saturday, November 3 at 8:00 PM
Program
In this one-night exclusive evening at the Adrienne Arsht Center, superstar pianist Emanuel Ax teams up with MTT for another knock-out, this time featuring a dazzling performance of Ludwig van Beethoven's First Piano Concerto, a youthful work full of surprise, spontaneity and humor. Jean Sibelius' life-affirming Fifth Symphony features unbridled orchestral euphoria and one of the most beloved finales of all time, while, with trembling strings and surging chromaticism, Richard Wagner captures the tumultuous seas in his adventurous Overture.
This concert is sponsored in part by the Blavatnik Family Foundation.
COMPOSE YOUR OWN SUBSCRIPTION PACKAGE!
Choose this plus two more concerts to customize your own subscription. It's the ultimate flexibility with all the subscriber benefits, including free exchanges when plans change! Click or call the NWS Box Office at 305.673.3331 to create your own series today.
Tickets no longer available online.
Program
Richard Wagner
(1813-1883)
Approx. Duration: 11 minutes

Overture to The Flying Dutchman (1841)

Ludwig van Beethoven
(1770-1827)
Approx. Duration: 37 minutes

Concerto No. 1 in C major for Piano and Orchestra, Op. 15 (1795; revised 1800)

Allegro con brio
Largo
Rondo: Allegro scherzando
Jean Sibelius
(1865-1957)
Approx. Duration: 31 minutes

Symphony No. 5 in E-flat major, Op. 82 (1915-19)

Tempo molto moderato – Allegro moderato – Presto
Andante mosso, quasi allegretto
Allegro molto – Misterioso
Richard Wagner
Overture to The Flying Dutchman (1841)

Approximate duration: 11 minutes
In 1839 Richard Wagner was living in the Russian outpost of Riga, now part of Latvia. He and his wife Minna, a former actress, lived far beyond the means afforded by his meager salary as the music director of a theater, and their debts mounted to the point that the authorities impounded their passports. They escaped their creditors by sneaking across the border into Prussia and convincing the captain of a small boat bound for London to let them travel along without papers. What should have been an eight-day voyage stretched into three weeks, and the stormy seas drove the ship into the fjords of Norway to seek shelter. Wagner later cited this perilous journey as the inspiration for his opera Der fliegende Holländer (The Flying Dutchman).
As with all of his operas, Wagner wrote the libretto himself. He based The Flying Dutchman on a traditional mariner's legend of a ghost ship that can never come to port, referencing Heinrich Heine's telling of the tale in The Memoirs of Mister von Schnabelewopski. In Wagner's version, the mysterious captain of the ghost ship is cursed to wander the seas eternally for committing blasphemy, but he can go onshore once every seven years. If, in that time, he receives the faithful love of a woman, he will be set free.
The Flying Dutchman was an important step in Wagner's reinvention of the operatic form. Moving away from opera constructed as a series of arias, choruses and recitatives, Wagner advanced the idea of the leitmotif ("leading motif"), in which a recurring theme suggests a particular character or idea throughout the opera. He planted those guiding themes in the opera's Overture, beginning with the thunderous ascending motive of the ghost ship and her captain, first played by horns and repeated by trombones.
A slower contrasting melody introduced by the English horn represents Senta, a sailor's daughter who ultimately falls in love with and redeems the cursed captain.
The Overture goes on to combine those themes and others together in a brutal storm full of chromatic swells and unsettling diminished chords.
Ludwig van Beethoven
Concerto No. 1 in C major for Piano and Orchestra, Op. 15 (1795; revised 1800)

Approximate duration: 37 minutes
When Beethoven left his hometown of Bonn for Vienna at the age of 21, his patron, Count Ferdinand von Waldstein, sent him with this blessing: "May you receive Mozart's spirit from the hands of Haydn." Mozart had died a year earlier, but his spirit certainly still pervaded Vienna, especially for Beethoven, who entered the freelance scene as a keyboard virtuoso, just like Mozart had a decade earlier. Beethoven did get a chance to take some lessons from Haydn (who was back in Vienna briefly between his visits to London), and in his early symphonies Beethoven used Haydn as his clear model. For piano concertos, the line of inspiration went straight to Mozart, whose 27 examples set the standard for generations to come.
Despite its numbering, the Piano Concerto in C major was not Beethoven's first. After an early attempt failed to reach fruition, his first real concerto was the one in B-flat (now known as No. 2), initiated in 1788 and completed in 1795. The C-major Concerto followed later that year, and Beethoven introduced it that December at a concert in Vienna presented by Haydn. It was probably this same concerto, in its new revised version, that appeared on Beethoven's breakout concert in 1800 at the Burgtheater, the same venue where Mozart made history with his piano concertos in the 1780s. After undertaking that revision, Beethoven sent the C-major Concerto to his publisher, followed a few months later by its older B-flat sibling, which is how their catalog sequence came to be reversed.
One sign of Beethoven's distinctive voice, even in the early Piano Concerto No. 1, is the prevalence in the first movement of a unifying motive, recognizable by its rhythmic pattern of long-short-short-long.
This approach points the way toward some of Beethoven's most memorable orchestral constructions, like the Fifth Symphony's pervasive "fate" motive or the unflinching Allegretto from the Seventh Symphony.
The central Largo opens with a slow variant of that same long-short-short-long rhythm in the accompaniment, establishing continuity across the movements—another Beethoven hallmark.
The orchestration excludes the brighter tones of flute, oboes, trumpets and timpani, and instead features prominent clarinet lines to play off the sweet, melodious phrases from the piano.
The tempo marking of Allegro scherzando indicates a joking, playful aspect to the fast finale. The rondo structure incorporates colorful antics (including mischievous detours to minor-key harmonies) between returns of the perky main theme.
Jean Sibelius
Symphony No. 5 in E-flat major, Op. 82 (1915-19)

Approximate duration: 31 minutes
In 1915 Finland celebrated the 50th birthday of Jean Sibelius as a national holiday, honoring the composer who had been a popular hero since he introduced his saber-rattling First and Second symphonies and the patriotic tone poem Finlandia around the turn of the 20th century. In the intervening years, Sibelius had abandoned city life in Helsinki and the heavy drinking and reckless spending that went along with it; he cloistered himself at a rural retreat he named Ainola after his wife, Aino, relishing the snow-covered peace of that quiet place. He became more isolated in his musical approach as well, diverging from the classical traditions of his early symphonies while also falling out of step with Schoenberg, Stravinsky and other arch-modernists of the time.
The Fifth Symphony initiated a new phase of crystallization in Sibelius' music, a trend he continued over the next dozen years in the closely related Sixth and Seventh symphonies and the tone poem Tapiola. After that, the silence of Ainola enveloped Sibelius entirely: He lived there another 30 years without completing a major composition.
Sibelius revised his Fifth Symphony in 1916 and again in 1919, bringing the work to the form in which it is heard today. During the revision he added the first two introductory measures, a gentle awakening of rolling timpani and glowing horns.
The other major operation in the revision was to link what had been two separate movements into a unified first movement. Sibelius was gradually shedding classical notions of formal architecture in favor of organic structures that morphed and developed seamlessly, and there may be no better example than the transformation he devised to usher in the scherzo-like conclusion of the movement, starting with a glorious rehashing of the initial motive.
The slow second movement is essentially a theme with variations, starting with exchanges between plucked strings and staccato flutes. Instead of clearly delineated boundaries in the classical manner, the variations dovetail and diverge freely, gradually moving a separate, chorale-like layer into the foreground.
While Sibelius was drafting the Fifth Symphony at Ainola, he was astonished one morning by the sight of 16 swans in flight. "One of the great experiences of my life! God, how beautiful," he wrote in his diary. He sketched a theme that became the crux of the symphony, rendering the swans in noble swoops from the horns.

-- Copyright © 2018 Aaron Grad
Aaron Grad is a composer, guitarist and writer based in Seattle. Besides providing program notes for the New World Symphony, he has been the Orpheus Chamber Orchestra's program annotator since 2005 and also contributes notes to the Saint Paul Chamber Orchestra and Seattle Symphony.
Michael Tilson Thomas, conductor
Michael Tilson Thomas is Co-Founder and Artistic Director of the New World Symphony, America's Orchestral Academy; Music Director of the San Francisco Symphony; and Conductor Laureate of the London Symphony Orchestra. In addition to these posts, he maintains an active presence guest conducting with the major orchestras of Europe and the United States.
Born in Los Angeles, Mr. Tilson Thomas is the third generation of his family to follow an artistic career. His grandparents, Boris and Bessie Thomashefsky, were founding members of the Yiddish Theater in America. His father, Ted Thomas, was a producer in the Mercury Theater Company in New York before moving to Los Angeles where he worked in films and television. His mother, Roberta Thomas, was the head of research for Columbia Pictures.
Mr. Tilson Thomas began his formal studies at the University of Southern California where he studied piano with John Crown and conducting and composition with Ingolf Dahl. At age 19 he was named Music Director of the Young Musicians Foundation Debut Orchestra. He worked with Stravinsky, Boulez, Stockhausen and Copland on premieres of their compositions at Los Angeles' Monday Evening Concerts. During this same period he was the pianist and conductor for Gregor Piatigorsky and Jascha Heifetz.
In 1969, after winning the Koussevitzky Prize at Tanglewood, he was appointed Assistant Conductor of the Boston Symphony Orchestra. That year he also made his New York debut with the Boston Symphony and gained international recognition after replacing Music Director William Steinberg in mid-concert. He was later appointed Principal Guest Conductor of the Boston Symphony Orchestra where he remained until 1974. He was Music Director of the Buffalo Philharmonic from 1971 to 1979 and a Principal Guest Conductor of the Los Angeles Philharmonic from 1981 to 1985. His guest conducting includes appearances with the major orchestras of Europe and the United States.
His recorded repertoire of more than 120 discs includes works by composers such as Bach, Beethoven, Mahler, Prokofiev and Stravinsky as well as his pioneering work with the music of Charles Ives, Carl Ruggles, Steve Reich, John Cage, Ingolf Dahl, Morton Feldman, George Gershwin, John McLaughlin and Elvis Costello. He also recorded the complete orchestral works of Gustav Mahler with the San Francisco Symphony.
Mr. Tilson Thomas' television work includes a series with the London Symphony Orchestra for BBC Television, the television broadcasts of the New York Philharmonic Young People's Concerts from 1971 to 1977 and numerous productions on PBS' Great Performances. Mr. Tilson Thomas and the San Francisco Symphony produced a multi-tiered media project, Keeping Score, which includes a television series, web sites, radio programs and programs in schools.
In 1990 Mr. Tilson Thomas and the New World Symphony were presented in a series of benefit concerts for UNICEF in the United States, featuring Audrey Hepburn as narrator of From the Diary of Anne Frank, composed by Mr. Tilson Thomas and commissioned by UNICEF. This piece has since been translated and performed in many languages worldwide. In August 1995 he led the Pacific Music Festival Orchestra in the premiere of his composition Showa/Shoah, commemorating the 50th anniversary of the bombing of Hiroshima. Thomas Hampson premiered his settings of poetry by Walt Whitman, Renée Fleming premiered his settings of the poetry of Emily Dickinson and the San Francisco Symphony premiered his concerto for contrabassoon entitled Urban Legend. As a Carnegie Hall Perspectives Artist from 2003 to 2005, he had an evening devoted to his own compositions which included Island Music for four marimbas and percussion, Notturno for solo flute and strings and a new setting of poems by Rainer Maria Rilke. Other compositions include Street Song for brass instruments and Agnegram, an overture for orchestra.
Among his many honors and awards, Mr. Tilson Thomas is a Chevalier dans l'ordre des Arts et des Lettres of France, was Musical America's Musician of the Year and Conductor of the Year, Gramophone Magazine's Artist of the Year and has been profiled on CBS's 60 Minutes and ABC's Nightline. He has won 11 Grammy Awards for his recordings. In 2008 he received the Peabody Award for his radio series for SFS Media, The MTT Files. In 2010 President Obama awarded him the National Medal of Arts, the highest award given to artists by the United States Government.
Emanuel Ax, piano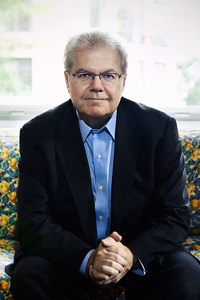 Born in modern day Lvov, Poland, Emanuel Ax moved to Winnipeg, Canada, with his family when he was a young boy. His studies at The Juilliard School were supported by the sponsorship of the Epstein Scholarship Program of the Boys Clubs of America, and he subsequently won the Young Concert Artists Award. Additionally, he attended Columbia University, where he majored in French. Mr. Ax made his New York debut in the Young Concert Artists Series, and captured public attention in 1974 when he won the first Arthur Rubinstein International Piano Competition in Tel Aviv. In 1975 he won the Michaels Award of Young Concert Artists followed four years later by the coveted Avery Fisher Prize. 
Always a committed exponent of contemporary composers, with works written for him by John Adams, Christopher Rouse, Krzysztof Penderecki, Bright Sheng and Melinda Wagner already in his repertoire, the 2016-17 season will feature two newly commissioned works. With the New York Philharmonic conducted by Alan Gilbert, January will bring the world premiere of HK Gruber's Piano Concerto, followed in March by the European premiere with the Berlin Philharmonic and Sir Simon Rattle. In recitals throughout the season his program will include works by Schubert and Chopin partnered with Impromptus (2015-16) by Samuel Adams, commissioned by Music Accord and inspired by Schubert. His ongoing relationship with the Boston Symphony will include visits with it to Carnegie Hall, Montreal and Toronto; and with The Cleveland Orchestra Mr. Ax will appear as the featured artist for its gala opening concert of the season. As a regular visitor he will return to the orchestras of Chicago, Los Angeles, San Francisco, Cincinnati, Toronto, Seattle, Milwaukee and Detroit. 
A Sony Classical exclusive recording artist since 1987, Mr. Ax's recent releases include Mendelssohn Trios with Yo-Yo Ma and Itzhak Perlman, Strauss' Enoch Arden narrated by Patrick Stewart and discs of two-piano music by Brahms and Rachmaninoff with Yefim Bronfman. In 2015 Deutche Grammophon released a duo recording with Mr. Perlman of sonatas by Fauré and Strauss, which the two artists presented on tour during the 2015-16 season. Mr. Ax has received Grammy Awards for the second and third volumes of his cycle of Haydn's piano sonatas. He has also made a series of Grammy Award-winning recordings with cellist Yo-Yo Ma of the Beethoven and Brahms sonatas for cello and piano. His other recordings include the concertos of Liszt and Schoenberg, three solo Brahms albums, an album of tangos by Ástor Piazzolla and the premiere recording of John Adams' Century Rolls with The Cleveland Orchestra for Nonesuch. In the 2004-05 season Mr. Ax also contributed to an International Emmy Award-winning BBC documentary commemorating the Holocaust that aired on the 60th anniversary of the liberation of Auschwitz. In 2013 Mr. Ax's recording Variations received the Echo Klassik Award for Solo Recording of the Year (19th-century music/Piano). 
A frequent and committed partner for chamber music, he has worked regularly with such artists as Young Uck Kim, Cho-Liang Lin, Mr. Ma, Edgar Meyer, Peter Serkin, Jaime Laredo and the late Isaac Stern. 
Mr. Ax resides in New York City with his wife, pianist Yoko Nozaki. They have two children together, Joseph and Sarah. He is a Fellow of the American Academy of Arts and Sciences and holds honorary doctorates of music from Yale and Columbia universities. For more information about Mr. Ax's career, please visit www.EmanuelAx.com.
Dean Whiteside, conductor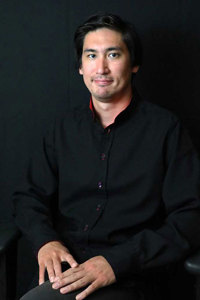 Dean Whiteside was born in New York City and trained in Vienna at the University of Music and Performing Arts. He is in his third season as the New World Symphony's Conducting Fellow, where he leads a variety of performances and serves as assistant to Artistic Director Michael Tilson Thomas. Mr. Whiteside is founder and director of the Nashville Sinfonietta, hailed by The Tennessean as "a virtuoso band." He opened the Blair School of Music's 2013-14 season directing a multimedia realization of Haydn's Seven Last Words of Our Savior on the Cross called "innovative" by The Tennessean and "deeply meditative and satisfyingly original" by ArtsNash. 
Mr. Whiteside's European debut came in 2011 after winning the Jorma Panula Blue Danube Masterclass and Competition. He has conducted orchestras such as the Boston Symphony, Danish National Symphony, Jacksonville Symphony, Juilliard Orchestra, Opéra Orchestre National Montpellier, Orlando Philharmonic, Polish Baltic Philharmonic, Sibiu Philharmonic, Tonhalle Orchestra Zurich, Tokyo Philharmonic, Wiener Kammerorchester and Zagreb Philharmonic, as well as the Vanderbilt Orchestra on a five-city tour of China. He has served as Cover Conductor to the Dallas Symphony and San Francisco Symphony.
Mr. Whiteside is the winner of the American Prize in Conducting and received second prize and the Zagreb Philharmonic Orchestra Award at the Sixth International Competition of Young Conductors Lovro von Matačić. Other awards include the 2017 Mahler Conducting Fellowship, Bruno Walter Memorial Foundation Conducting Scholarship, Croatian Composers' Society Award, David Effron Conducting Fellowship, Bayreuth Festival Scholarship and David Rabin Performance Prize. He has received fellowships from the Aspen Music Festival, Atlantic Music Festival, Cabrillo Festival of Contemporary Music and Castleton Festival.
Mr. Whiteside has worked closely with such conductors as Bertrand de Billy, Fabio Luisi, Lorin Maazel, Jun Märkl, Kurt Masur, Jorma Panula, Leonard Slatkin and Robert Spano. He began his conducting studies with Robin Fountain at Vanderbilt University.