Events & Tickets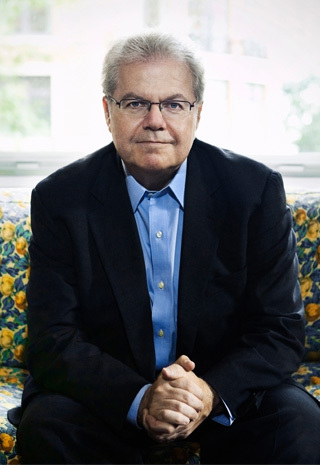 Orchestra Concert,Friends of NWS
EMANUEL AX PLAYS THE EMPEROR
Adrienne Arsht Center
Saturday, March 5 at 8:00 PM
Program
Master pianist Emanuel Ax—one of the most renowned artists of our time and a long-time collaborator with NWS—returns for an extraordinary evening at the Arsht Center. Beethoven's grandiose concerto would be his last, but is overflowing with majestic moments, including its utterly sublime second movement. Bartók's rollicking dances with their gushing, nationalistic energy prove a fitting introduction to Dvořák's Seventh Symphony. Said to be his finest, it bursts of Czech spirit with brooding political and emotional strife deeply felt in each phrase, giving voice to his hope that it would "move the world." Leading the incredible evening is celebrated Spanish conductor Pablo Heras-Casado, Musical America's 2014 Conductor of the Year. 
Program
Béla Bartók
(1881-1945)
Approx. Duration: 16 minutes

Moderato
Allegro molto
Allegro vivace
Molto tranquillo
Commodo
Finale: Allegro
Ludwig van Beethoven
(1770-1827)
Approx. Duration: 38 minutes

Concerto No. 5 in E-flat major for Piano and Orchestra, Op. 73, "Emperor" (1809)

Allegro
Allegro un poco mosso
Rondo: Allegro
Antonín Dvořák
(1841-1904)
Approx. Duration: 38 minutes

Symphony No. 7 in D minor, Op. 70 (1885)

Allegro maestoso
Poco adagio
Scherzo: Vivace
Finale: Allegro
Béla Bartók
Dance Suite (1923)

Approximate duration: 16 minutes
Bartók's composing slowed to a trickle in the early 1920s, displaced by his work in the new field of ethnomusicology and his resurgent career as a pianist. The only piece he composed in 1923 was the Dance Suite, commissioned for a concert commemorating the 50th anniversary of the merging of Buda, Pest and Óbuda to form the capital city Budapest. Bartók wrote only one more work in the next two years, until a 1925 performance of the Dance Suite at an international festival in Prague catapulted him back into the limelight as a composer. The suite received more than 60 performances around Europe and the United States in the following two years and the surge of attention shook Bartók out of his semi-retirement as a composer.
The Dance Suite shows how effectively Bartók united his passion for folk music with modern trends in art music. In an article about the relationship between those two musical worlds, Bartók wrote, "The opposition of the two tendencies reveals all the more clearly the individual properties of each, while the effect of the whole becomes all the more powerful." The suite's opening movement is austere at first, dwelling in a modern sound world of chromatic melodies, fractured rhythms and chunky chords built from stacked seconds, fourths and fifths.
Near the end, a long harp glissando shifts the scene to a folk-like violin melody supported by tranquil accompaniment.
The second movement enters immediately with an aggressive figure at a faster Allegro molto tempo. The insistent oscillation of the melody at the interval of a minor third suggests the taunting motive used by children around the globe, especially in the playful slides at the phrase endings.
This movement also ends with a harp transition and a new spin on the dreamy, folk-infused melody heard earlier.
The modal themes and droning harmonies of the Allegro vivace third movement are direct outgrowths of Bartók's pioneering research as an ethnomusicologist, through which he recorded and transcribed many thousands of folk melodies from Hungary, Romania and beyond. The subdued fourth movement, marked Molto tranquillo, explores a different side of the folk tradition with sinuous woodwind phrases intoned in naked octaves. The recurring slow melody makes another brief appearance at the end, leading directly into the short but tense fifth movement.
The finale builds a long, cascading crescendo, reaching a brass outburst that layers chromatic and modal themes in a volley of counterpoint. Traces of material return from earlier movements, including the slow violin motto once more. Out of that quiet, a viola solo begins the climb to an energetic conclusion.
Additional Resources
PDF score from the IMSLP Petrucci Music Library
History of the ethnomusicology research that Bartók pioneered along with Zoltán Kodály
History of Budapest, the city commemorated in Bartók's Dance Suite
Ludwig van Beethoven
Concerto No. 5 in E-flat major for Piano and Orchestra, Op. 73, "Emperor" (1809)

Approximate duration: 38 minutes
In the summer of 1809, Napoleon's army occupied Vienna for the second time in four years. Beethoven, unlike most of his friends and patrons, remained in the city, and he passed the miserable season with little contact with the outside world. He spent some of that time finishing the Fifth Piano Concerto, his final and most substantial work in the genre. It would also be the only concerto he did not perform himself, given the deteriorated state of his hearing by the time of the 1811 premiere in Leipzig.
Beethoven's early symphonies and concertos built upon the Classical traditions of Haydn and Mozart. The work with which Beethoven eclipsed all symphonic precedents (at least in terms of sheer size) was the Symphony No. 3 in E-flat, from 1803, nicknamed "Eroica" (Italian for "heroic"). The Piano Concerto No. 5, also in the key of E-flat, is in many ways a sibling to the "Eroica" Symphony. In the case of the concerto, Beethoven had no part in the nickname—"Emperor" came later from an English publisher—but both works share a monumental posture and a triumphant spirit. Beethoven dedicated the concerto to the Archduke Rudolph, the youngest brother of the Austrian emperor Franz. More than just a patron, Rudolph was a piano student of Beethoven's and the two maintained a warm friendship until the composer's death.
The "Emperor" Concerto begins at a climax: the orchestra proclaims the home key with a single chord, and the piano leaps in with a virtuosic cadenza.
The ensemble holds back its traditional exposition of the thematic arguments until the pianist completes three of these fanciful solo flights, the last connecting directly to the start of the movement's primary theme.
It is a remarkable structure for a concerto, with an assurance of victory, as it were, before the battle lines have been drawn. Even once the piano returns, the movement continues in a symphonic demeanor, forgoing a standalone cadenza in favor of solo escapades that integrate deftly into the forward progress of the form.
The slow movement enters in the luminous and unexpected key of B major with a simple theme, first stated as a chorale for muted strings.
The piano plays a decorated version over pizzicato accompaniment, and woodwinds later intone the same theme, supported by piano filigree and off-beat string pulses.
The transition back to the home key for the finale is brilliantly understated: the held note B drops to B-flat, providing a smooth lead-in for the piano to introduce the principal theme of the Rondo.
The motive's upward arpeggio generates extra propulsion through its unexpected climax on an accented off-beat, adding a dash of Haydn's humor to a score that has all the power and majesty of Beethoven in his prime.
Additional Resources
PDF score from the IMSLP Petrucci Music Library
Page from Beethoven's manuscript for the Piano Concerto No. 5
Audio program on the Fifth Piano Concerto from the BBC
Antonín Dvořák
Symphony No. 7 in D minor, Op. 70 (1885)

Approximate duration: 38 minutes
Dvořák was born in a small Bohemian village, where his zither-playing father was the local butcher and innkeeper. Over time, Dvořák's devotion to his Czech musical roots would be seen as a defining virtue, but for years he battled prejudice that he was not an "international" composer—that is to say, one who worked squarely within the German-Austrian musical language. Ironically, he found freedom to be a Czech composer by working outside of Central Europe, most famously from 1892 to 1895 in the United States, where he wrote his Symphony No. 9 ("From the New World"). 
Before America, Dvořák had a tremendous run in England, starting with the acclaimed London premiere of Stabat Mater in 1883. An English-language cantata, The Spectre's Bride, followed in 1884 and another major vocal work for English audiences premiered in 1886, the oratorio St. Ludmila. Between those two offerings, Dvořák had the opportunity to compose a new symphony for the Royal Philharmonic Society, which had named him an honorary member. To be asked to compose for the same group that had commissioned such symphonies as Beethoven's Ninth and Mendelssohn's "Italian" was a tremendous honor, and it marked a turning point in Dvořák's professional career. When his publishing agent Simrock offered a scant 3,000 marks for the symphony, Dvořák convinced them to double the rate on the basis of his newfound fame and interest from competing publishers. The work first appeared as Symphony No. 2 based on order of publication, but it was actually the seventh symphony that Dvořák wrote. 
Working in the symphonic mold of Beethoven and Brahms, Dvořák shaped the Symphony No. 7 into one his most cohesive and structurally integrated compositions. The first movement reveals a striking economy of motives, seizing on characteristic fragments of themes and hammering at them insistently. 
The triplet time signature of 6/8 and a Brahms-like fascination with misaligned rhythms contribute to the kinetic intensity. 
The second movement beings with a chorale treatment of a beguiling tune in F major. 
The harmony strays into the darker territory of F minor and back again throughout the form, withholding a full respite from the turbulence of the surrounding movements. 
The Scherzo returns to the home key of D minor, although the flowing waltz-tinged music is more devilish than tragic. As in the first movement, a triplet meter (this time 6/4, or six quarter-notes per measure) provides a launch pad for energizing syncopations. 
The Finale progresses in a state of heightened tension, exploiting long pedal tones and more of that Beethoven-like obession on a small collection of motives. 
The Symphony does finally resolve to a hard-earned D major, blasting through lingering echoes of the earlier angst. 
Additional Resources 
PDF score from the IMSLP Petrucci Music Library 
Audio program on the Seventh Symphony from the BBC 
Description and manuscript images on an extensive Czech website devoted to Dvořák 
-- Copyright © 2016 Aaron Grad 
Aaron Grad is a composer, guitarist and writer based in Seattle. Besides providing program notes for the New World Symphony, he has been the Orpheus Chamber Orchestra's program annotator since 2005 and also contributes notes to the Saint Paul Chamber Orchestra and Seattle Symphony.
Audio clips provided by Naxos of America, Inc.
Pablo Heras-Casado, conductor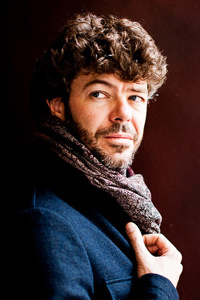 Musical America's 2014 Conductor of the Year, Pablo Heras-Casado enjoys an unusually varied career encompassing the great symphonic and operatic repertoire, historically informed performance and cutting-edge contemporary scores. Principal Conductor of the Orchestra of St. Luke's in New York since the 2012-13 season, he was also appointed Principal Guest Conductor of Teatro Real, Madrid in 2014.  
Mr. Heras-Casado is a regular guest with the Chicago and San Francisco symphonies, Los Angeles Philharmonic, Staatskapelle Berlin, Münchner Philharmoniker, Symphonieorchester des Bayerischen Rundfunks, Mariinsky Orchestra and Metropolitan Opera. In 2015-16, he also returns to the Philharmonia Orchestra, London Symphony Orchestra, Orchestra dell'Accademia Nazionale di Santa Cecilia and Rotterdam Philharmonic Orchestra. He makes his debuts with The Philadelphia Orchestra, Israel Philharmonic Orchestra and Wiener Symphoniker; continues his collaborations with Ensemble Intercontemporain, Freiburger Barockorchester and the Balthasar Neumann Chor & Ensemble; and appears at the Mozarteum Salzburg, where he is invited annually for Mozartwoche. The season's opera projects include Rigoletto at The Metropolitan Opera and I due Foscari at Teatro Real. 
In previous seasons Mr. Heras-Casado has conducted the Berliner Philharmoniker, Gewandhausorchester Leipzig, Royal Concertgebouw Orchestra, Tonhalle-Orchester Zürich, New York Philharmonic, Boston Symphony Orchestra, The Cleveland Orchestra and Mahler Chamber Orchestra. He has also appeared at Festspielhaus Baden-Baden, Salzburger Festspiele and Festival d'Aix-en-Provence and regularly returns to the Lucerne Festival. 
Mr. Heras-Casado records for harmonia mundi, as well as Deutsche Grammophon's Archiv Produktion, where he is an "Archiv Ambassador." He has received numerous prizes for his recordings, including three ECHO Klassik awards, Preis der deutschen Schallplattenkritik, two Diapason d'Or and a Latin Grammy. Recent releases on harmonia mundi include Schumann's Violin and Piano Concertos with Isabelle Faust and Alexander Melnikov, Schubert's Symphonies Nos. 3 and 4 with Freiburger Barockorchester and Mendelssohn's Symphony No. 2 with Symphonieorchester des Bayerischen Rundfunks. For Archiv he has recorded a disc of the works by Jacob, Hieronymus and Michael Praetorius, and an album celebrating the legendary castrato singer and maestro Farinelli. He also appears on a Sony release of Verdi's baritone arias with Plácido Domingo and a Deutsche Grammophon DVD of Donizetti's The Elixir of Love from Festspielhaus Baden-Baden. 
Mr. Heras-Casado holds the Medalla de Honor of the Rodriguez Acosta Foundation. In February 2012 he was awarded the Golden Medal of Merit by the Council of Granada, his hometown, of which he is also an Honorary Ambassador. In June 2014 he joined Spanish charity Ayuda en Acción supporting the eradication of poverty and injustice in the world. 
Emanuel Ax, piano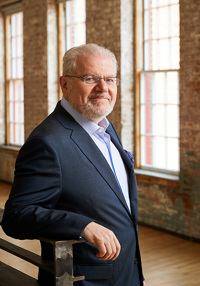 Born to Polish parents in what is today Lviv, Ukraine, Emanuel Ax moved to Winnipeg, Canada, with his family when he was a young boy. He made his New York debut in the Young Concert Artists Series, and in 1974 won the first Arthur Rubinstein International Piano Competition in Tel Aviv. In 1975 he won the Michaels Award of Young Concert Artists, followed four years later by the Avery Fisher Prize.
In fall 2021 he resumed a post-COVID touring schedule that included concerts with the Colorado, Pacific, Cincinnati and Houston symphonies, as well as Minnesota, Los Angeles, New York, Philadelphia and Cleveland orchestras. His 2022-23 season included a tour with Itzhak Perlman "and Friends" and a continuation of the "Beethoven For 3" touring and recording project with partners Leonidas Kavakos and Yo-Yo Ma, this year on the west coast.
In recital he performed in Palm Beach, Los Angeles, St. Louis, Chicago, Washington, D.C., Houston, Las Vegas and New York and with orchestras in Atlanta, Detroit, Boston, San Francisco, San Diego, New York, Naples, Portland (Oregon), Toronto, Philadelphia, Pittsburgh and Cleveland. Touring in Europe in the fall and spring included concerts in Germany, the U.K., Switzerland and France.
Mr. Ax has been a Sony Classical exclusive recording artist since 1987 and following the success of the Brahms Trios with Kavakos and Ma, the trio launched an ambitious, multi-year project to record all the Beethoven trios and symphonies arranged for trio of which the first two discs have recently been released. He has received Grammy Awards for the second and third volumes of his cycle of Haydn's piano sonatas. He has also made a series of Grammy Award-winning recordings with cellist Yo-Yo Ma of the Beethoven and Brahms sonatas for cello and piano. In the 2004-05 season, Mr. Ax contributed to an International Emmy Award-winning BBC documentary commemorating the Holocaust that aired on the 60th anniversary of the liberation of Auschwitz. In 2013 Mr. Ax's recording Variations received the Echo Klassik Award for Solo Recording of the Year (19th Century Music/Piano).
Mr. Ax is a Fellow of the American Academy of Arts and Sciences and holds honorary doctorates of music from Skidmore College, New England Conservatory of Music, Yale University and Columbia University. For more information about Mr. Ax's career, please visit EmanuelAx.com.