Events & Tickets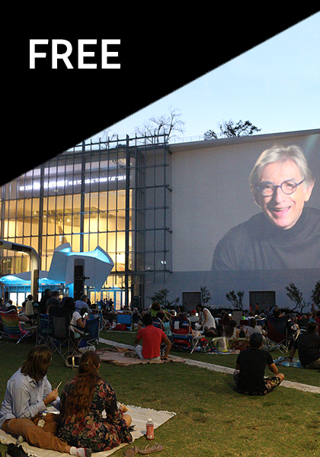 WALLCAST® Concert
Encore WALLCAST® Concert: Symphonic Dances
SoundScape Park
Friday, April 23, 2021 at 8:00 PM
Program
NWS celebrates 10 years of WALLCAST® concerts with this Encore series featuring performance highlights from NWS's previous seasons. NWS originally performed this concert on April 9, 2016.
Finland's finest return to NWS for classical music's best dances. Debussy incorporates children's folk tunes to usher in a shimmering spring in this pastoral tone poem. In one of the finest designs for cello, Henri Dutilleux's sonorous and enigmatic World demands expert precision and grace throughout its five movements—each based on a poem by Baudelaire. Shortly after fleeing a war-ravaged Europe for America, Rachmaninoff composed his expansive Symphonic Dances. Sprinkling in influences from his new home, he included a nostalgic solo for saxophone and a lurching waltz before its ominous finale. This tour de force would be Rachmaninoff's final composition, himself claiming "it must have been my last spark." 
This concert is free. No tickets required. Document your WALLCAST® concert experience using #WALLCAST on social media!
Mobile Program: Text WALLCAST to 50155 and receive a link to the mobile program.
Event Safety Protocols
The Apr. 23 Encore WALLCAST® Concert will be an in-person event in SoundScape Park. Seating opens at 6:00 PM and will be first come, first served with limited capacity. Please arrive with your complete party to guarantee seating together.
All attendees, including children, must wear a mask unless actively eating or drinking, and practice social distancing from other guests. Chairs and blankets are allowed, but not tables or large set ups.
Restrooms are available in the south-east corner of SoundScape Park. The New World Center will be closed.
Program
Claude Debussy
(1862-1918)
Approx. Duration: 8 minutes

Round Dances of Spring (1905-09)

Henri Dutilleux
(1916-2013)
Approx. Duration: 27 minutes

A Whole Distant World… for Cello and Orchestra (1967-70)

Enigma
Gaze
Surges
Mirrors
Hymn
Sergei Rachmaninoff
(1873-1943)
Approx. Duration: 35 minutes

Symphonic Dances, Op. 45 (1940)

Non allegro
Andante con moto (Tempo di valse)
Lento assai—Allegro vivace
Claude Debussy
Round Dances of Spring (1905-09)

Approximate duration: 8 minutes
Debussy drew inspiration from outside of typical musical channels, with interests ranging from Indonesian gamelan music to Symbolist poetry. He was especially interested in visual arts and it is easy to find parallels between his musical language and the paintings of his French contemporaries, the Impressionists (e.g., Monet and Renoir) and Post-Impressionists (e.g., Cézanne and Gauguin).
Debussy demonstrated an artist's eye for observation in a series of works composed between 1905 and 1912, all titled Images, comprising two books for solo piano and an orchestral triptych. The first two portions of the orchestral suite, Gigues and Ibéria, evoked the foreign lands of Great Britain (the home of the jig dance, or gigue in French parlance) and Spain, respectively. The final portion, Rondes de printemps (Round Dances of Spring), used quotations of French children's songs to place the setting in Debussy's homeland. At the beginning, unstable harmonies and chromatic motives bring out the unsettled and wild elements of springtime. The music becomes more bouncy and cheerful, and several times it arrives at a joyous modal theme, but this tone poem is as changeable as spring itself, never lingering for long in any one atmosphere.
Henri Dutilleux
A Whole Distant World… for Cello and Orchestra (1967-70)

Approximate duration: 27 minutes
In true French style, Henri Dutilleux was a sensuous and intuitive composer, even in an era when technical theories and complex rationales dominated contemporary music. He studied at the Paris Conservatory, and in 1938 he won the prestigious Prix de Rome, although his Italian sabbatical was cut short by the outbreak of World War II. When Dutilleux first encountered Schoenberg's 12-tone method after the war, his interest in the technique was nothing like that of his younger compatriot Pierre Boulez, who led the next generation of French composers in exploring those serial principles while Dutilleux charted an independent path.
Dutilleux considered his Piano Sonata from 1948 to be his first mature composition and his Symphony No. 1 from 1951 launched his orchestral career. Working to exacting standards and at a glacial pace, Dutilleux issued only a dozen works for orchestra during a career that stretched into his nineties. Still, those scores were enough to establish his legacy as an heir to Debussy and Ravel in the French art of sparkling, sumptuous orchestral writing.
Written for and dedicated to the Russian cellist Mstislav Rostropovich, the cello concerto Tout un monde lointain… (A Whole Distant World...) occupied Dutilleux from 1967 to 1970. The title as well as epigraphs that accompany the five movements came from the landmark collection Les Fleurs du mal by the French poet Charles Baudelaire (1821-1867). For the first movement, labeled Enigma, the Baudelaire
quote picks up midsentence—"... And in this strange and symbolic nature"—and likewise the music begins with no formal declaration, entering instead with just a sizzle of cymbal and snare drum to introduce the cello and its mysterious first theme. The movement later becomes more rhythmic and agitated, beginning with a plucked figure from the cellist.
For the second movement, Gaze, the "extremely calm" music reflects an excerpt from Baudelaire's Poison: "... the poison that flows / from your eyes, from your green eyes, / lakes in which my soul trembles and sees itself upside down."
The third movement, Surges, occupies the center of the work's continuous, five-part arch structure. This passionate section evokes the sea as a metaphor for a lover's dark wavy locks, as found in Baudelaire's poem The Hair: "... You contain, sea of ebony, a dazzling dream / of sails, of rowers, of flames and of masts..."
The fourth movement, Mirrors, offers "slow and ecstatic" music that plays up the dualities embedded in Baudelaire's lines from The Death of Lovers: "... Our two hearts / will be two large torches / that will reflect their double lights / in our two spirits, those twin mirrors..." This emphasis on mirrored reflection reinforces the larger shape of the concerto with its many large-scale and small-scale musical symmetries.
In the final movement, Hymn, the accompanying quote from Baudelaire states: "Keep your dreams: / wise men do not have as beautiful ones as fools!" Inverting the shape of the first movement, this closing section begins at full intensity. Just as Dutilleux's original title Tout un monde lointain… ends with the three dots of an ellipsis, the concerto closes with music that seems equivalent to an ellipsis, as the voices die away on unresolved trills.
Sergei Rachmaninoff
Symphonic Dances, Op. 45 (1940)

Approximate duration: 35 minutes
The outbreak of World War II prevented Rachmaninoff from returning to his beloved villa on Switzerland's Lake Lucerne, so he spent the summer of 1940 at an estate on Long Island. He had sworn off composing four years earlier after finishing the Third Symphony and his preparations for the upcoming concert season kept him plenty busy, but still he was compelled to compose what turned out to be his final score, the Symphonic Dances. He was inspired in part by the recent staging of a ballet set to his Rhapsody on a Theme of Paganini, choreographed by the fellow Russian expatriate Michel Fokine (the creator of The Firebird and Pétrouchka, among his signature works for the Ballets Russes). Rachmaninoff hoped Fokine would choreograph his new dance movements, and the collaboration seemed on track after a readthrough of the piano score, but nothing came of it before the choreographer's death in 1942. Instead the work debuted on the concert stage in a performance in 1941 by Eugene Ormandy and The Philadelphia Orchestra, to whom Rachmaninoff dedicated the score.
There is no overt program behind the Symphonic Dances, although there are hints of a backstory in Rachmaninoff's working title of "Fantastic Dances" and an abandoned plan to label the movements Noon, Twilight and Midnight. Symphonic Dances is a fitting title in the end, with the three broad movements forming an arc of symphonic dimensions. The kinetic, dancing nature of the music conjures Tchaikovsky, one of Rachmaninoff's formative influences from 50 years earlier. There are also nostalgic references to significant musical themes from earlier in the Rachmaninoff's own life, including a quotation in the first movement from the ill-fated Symphony No. 1 (which was received so poorly in 1897 that it nearly ended his career) and a robust reference in the finale to the Dies irae plainchant that appears in so many Rachmaninoff scores.
The Symphonic Dances often spotlight solo voices within the orchestra, most distinctively an alto saxophone—making its only appearance in all of Rachmaninoff's music—which delivers a haunting melody in the opening movement. The emphasis stays on woodwinds throughout the first movement, while a solo violin emerges for an extended melody in the waltzing second movement. Midway through the finale, a languid episode provides further opportunities for intimate solos. The outer sections of the finale, by contrast, employ full orchestral forces for sizzling rhythms and modal harmonies redolent of Spanish flamenco music.
— Copyright © 2016 Aaron Grad
Aaron Grad is a composer, guitarist and writer based in Seattle. Besides providing program notes for the New World Symphony, he has been the Orpheus Chamber Orchestra's program annotator since 2005 and also contributes notes to the Saint Paul Chamber Orchestra and Seattle Symphony.
Susanna Mälkki, conductor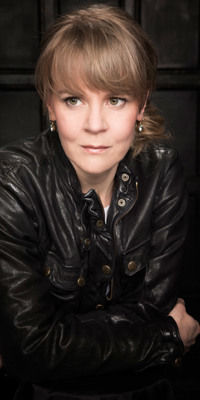 A much sought-after artist on the international conducting circuit, Susanna Mälkki's versatility and broad repertoire have taken her to symphony and chamber orchestras, contemporary music ensembles and opera houses across the world. Appointed as the Chief Conductor of the Helsinki Philharmonic Orchestra, effective from the 2016-17 season, she has been Principal Guest Conductor of the Gulbenkian Orchestra since 2013 and was previously Music Director of the Ensemble Intercontemporain and Artistic Director of Stavanger Symfoniorkester.
As a guest conductor at the highest level in both Europe and North America, Ms. Mälkki's recent highlights include returns to the San Francisco Symphony, Los Angeles Philharmonic, Royal Stockholm Philharmonic Orchestra and Aldeburgh Festival, where she conducted the U.K. premiere of A Pierre Dream: A Portrait of Pierre Boulez. Notable recent debuts include The Philadelphia Orchestra, The Cleveland Orchestra, New York Philharmonic, Chamber Orchestra of Europe and Teatro La Fenice.

Summer 2015 saw Ms. Mälkki return to the BBC Proms conducting the BBC Symphony Orchestra in the U.K. premiere of Francesconi's Violin Concerto performed by Leila Josefowicz. Highlights in 2015-16 include returns to the Chicago Symphony, New World Symphony, Bayerischer Rundfunk, Wiener Symphoniker at the Bregenzer Festival, London Sinfonietta and Oslo Philharmonic. She also made her debut with the London Philharmonic Orchestra and Orquesta y Coro Nacionales de España in November 2015.
A renowned opera conductor, Ms. Mälkki performed The Marriage of Figaro with the Finnish National Opera in August 2014 and followed this with her Staatsoper Hamburg debut, conducting a revival of Janáček's Jenůfa. In 2011 she made her debut at Teatro alla Scala, Milan—the first woman to conduct a production there in the company's history—and returned in 2014. Future highlights include a return to Opéra national de Paris conducting a Francesconi premiere, where she previously conducted the world premiere of a ballet by Bruno Mantovani and in 2013 conducted Janáček's The Makropolous Case.
A former student at the Sibelius Academy, Ms. Mälkki studied with Jorma Panula and Leif Segerstam. Prior to her conducting studies, she had a successful career as a cellist and from 1995 to 1998 was one of the principals of the Gothenburg Symphony. In June 2010 she was elected a Fellow of the Royal Academy of Music in London, and she is also a member of the Royal Swedish Academy of Music. In 2011 Ms. Mälkki was awarded the Pro Finlandia Medal of the Order of the Lion of Finland, one of Finland's highest honors.
Anssi Karttunen, cello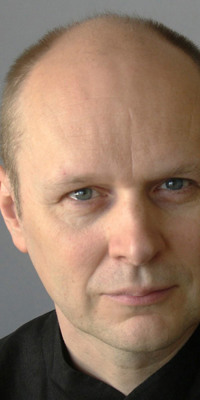 The Finnish cellist Anssi Karttunen is one of the most reputable and versatile musicians on today's classical music scene. Exceedingly active both as a soloist and chamber musician, his repertoire covers all of the standard works for cello, as well as a myriad of forgotten masterpieces and his own arrangements. He plays on modern, classical and Baroque cellos, as well as the violoncello piccolo. 
His concert with the Helsinki Philharmonic under Tan Dun at the Helsinki Festival kicked off the 2015-16 season. Other highlights of the season are his tour of China with the Mahler Chamber Orchestra under Esa-Pekka Salonen, a return to the New World Symphony (with Dutilleux's A Whole Distant World... under Susanna Mälkki), his debut recital at the Wigmore Hall with pianist Nicolas Hodges, which will include the premiere of a new work by Sean Shepherd, as well as the Spanish, French and Finnish premieres of Magnus Lindberg's Cello Concerto No. 2, which he first performed in October 2013 with the Los Angeles Philharmonic under Esa-Pekka Salonen. In the following season, he will play this work with the Konzerthaus Orchestra Berlin and the London Philharmonic Orchestra. Earlier this season he taught and performed as a Regents' Lecturer at the University of Berkeley. 
Mr. Karttunen is a passionate advocate of contemporary music. He has performed over 140 world premieres, collaborating with such composers as Magnus Lindberg, Kaija Saariaho, Rolf Wallin, Luca Francesconi and Tan Dun. An astounding 29 concertos have been written for him. He premiered Magnus Lindberg's Cello Concerto No. 1 with the Orchestre de Paris (1999), Esa-Pekka Salonen's Mania with Avanti! (2000), Martin Matalon's Cello Concerto with the Orchestre National de France (2001) and Luca Francesconi's Rest with the RAI Torino (2004). Kaija Saariaho wrote the concerto Notes on Light for Mr. Karttunen, which he premiered with the Boston Symphony, which commissioned the work, in February 2007. Performances of Notes on Light with the Finnish Radio Symphony Orchestra, Swedish Radio, NDR Symphony Orchestra, Royal Concertgebouw Orchestra, Orchestre de Paris and New World Symphony followed. In November 2014 he premiered a new concerto by Jukka Tiensuu with the Tampere Philharmonic. New projects currently planned include new works by Pascal Dusapin, Thierry Pécou, Denis Cohen, Fred Lerdahl and Oliver Knussen, as well as a very special project with John Paul Jones. 
Mr. Karttunen has worked with world-renowned orchestras such as The Philadelphia Orchestra, BBC Symphony, NHK Orchestra, Southwest German Radio Symphony Orchestra, Munich Philharmonic, Ensemble Modern, Rotterdam Philharmonic Orchestra, Danish National Radio Symphony Orchestra, Oslo Philharmonic, Helsinki Philharmonic and many more. He also performs regularly as a soloist and chamber musician at Europe's most important music festivals, including Edinburgh, Salzburg, Lockenhaus, Berlin, Venice, Strasbourg and Helsinki. His Zebra Trio, with violinist Ernst Kovacic and violist Steven Dann, performs concerts on both sides of the Atlantic. He also closely collaborates with the Argentinian choreographer Diana Theocharidis, with whom he is currently planning a fifth joint project. 
His recordings traverse a broad musical spectrum, from Beethoven's complete works for cello and piano on period instruments, to 20th-century solo pieces, to concertos performed with the London Sinfonietta and the Los Angeles Philharmonic under Esa-Pekka Salonen. He has released recordings of concertos by Lindberg, Saariaho and Salonen with Sony Classical. With Deutsche Grammophon, he released a DVD of Tan Dun's The Map for cello, video and orchestra. Two of Mr. Karttunen's recordings were nominated for a 2013 Gramophone Award: a CD of Magnus Lindberg's chamber music works with the composer and the clarinetist Kari Kriikku on Ondine and Henri Dutilleux's A Whole Distant World... with the Orchestre Philharmonique de Radio France under Esa-Pekka Salonen on Deutsche Grammophon, which was chosen as best contemporary recording of the year 2013. 
Born in 1960, Mr. Karttunen studied with Erkki Rautio, William Pleeth, Jacqueline du Pré and Tibor de Machula, among others. From 1999 until 2005 he was principal cellist with the London Sinfonietta. Between 1994 and 1998 he was the Artistic Director of the Avanti! Chamber Orchestra, and from 1994 until 1997 of the Suvisoitto Festival in Porvoo, Finland. He was the Artistic Director of the Helsinki Biennale 1995 and 1997 and the Festival Musica Nova Helsinki in 2015. 
He frequently teaches masterclasses, for example in 2012 together with Kaija Saariaho at Carnegie Hall, at the 2012 Cello Biennial Amsterdam and regularly since 2008 at the workshop series Creative Dialogue, offered in collaboration with the Sibelius Academy in Santa Fe. He started teaching at the École Normale de Musique in Paris last season. 
Mr. Karttunen plays on a Francesco Ruggeri cello.