Events & Tickets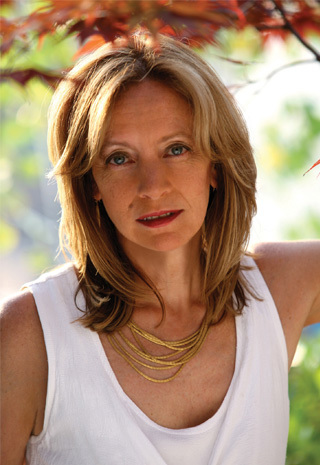 Orchestra Concert
ENCOUNTERS: PICTURES AT AN EXHIBITION: IMAGES PAINTED IN NOTES
New World Center
Friday, November 18 at 7:30 PM
Saturday, November 19 at 7:30 PM
Experience the epic grandeur of Pictures at an Exhibition, Modest Mussorgsky's musical tribute to his artist friend, in a sensational performance that will feature breathtaking animations. First debuted at the New World Center's grand opening in 2011, these vignettes weave into a dynamic canvas which progresses from one picture to the next, unified by the viewer's promenade through the exhibition. 
Encounters concerts span approximately one hour and feature engaging commentary and video from the stage, providing an understanding of the music and its historical context. After the performance, mix and mingle with the Fellows and other concertgoers at a complimentary cocktail reception.
Program
MODEST MUSSORGSKY                Pictures at an Exhibition (1874)
(1839-1881)                                            Promenade
Orchestrated by                                     The Gnome     
Maurice Ravel                                        Promenade
                                                               The Old Castle
                                                               Promenade
                                                               Tuileries
                                                               Bydlo
                                                               Promenade
                                                               Ballet of the Unhatched Chicks
                                                               Two Polish Jews
                                                               The Market at Limoges
                                                               The Catacombs
                                                               With the Dead in a Dead Language
                                                               The Hut on Hen's Legs (Baba-Yaga)
                                                               The Great Gate of Kiev                                   
The animations presented in these performances were commissioned by the New World Symphony. Developed in collaboration with Michael Tilson Thomas, they were created by a team of 13 student, alumni and faculty artists at the University of Southern California School of Cinematic Arts.
Encounters: Pictures at an Exhibition: Images Painted in Notes
Modest Mussorgsky was a military cadet with a knack for the piano when, at age 19, he dedicated himself to composition and took his first serious lessons. Even with his late start as a composer and his alcohol-fueled death at 41, he left a rich body of music, most of which underwent posthumous rewrites and "corrections" from well-meaning editors, including his friend Nikolai Rimsky-Korsakov. For generations after his death, many regarded Mussorgsky as an intuitive savant with an ear for good tunes but substandard craftsmanship. Now it is clear that the coarse irregularities that offended his learned colleagues often reflected folk music traditions and the distinctive cadence of Russian speech. In this regard, Mussorgsky was the purest of the Nationalist composers known as "The Mighty Five," in the sense that his musical language owed the most to its homeland.
The highpoint of Mussorgsky's career came in 1874, with the successful premiere of his opera Boris Godunov. That same year, a memorial retrospective of paintings by Viktor Hartmann, who had recently died from an aneurysm at age 39, inspired his good friend Mussorgsky to compose Pictures at an Exhibition. The suite for solo piano adopted a novel form in which a recurring promenade represents the composer strolling through the exhibit, linking the movements inspired by specific images. Rimsky-Korsakov prepared the posthumous first edition in 1886, and soon thereafter one of his students made the first symphonic adaptation.
The French composer and master orchestrator Maurice Ravel (1875-1937) created his own arrangement in 1922, spurred by a commission from the Russian expatriate conductor Serge Koussevitzky. Ravel had an uncanny gift for expanding music originally written for the piano, the process he followed in many of his own works, including Pavane for a Dead Princess, Mother Goose and Le Tombeau de Couperin. Too often, hearing Mussorgsky's music through the filter of another composer dilutes its true essence; with Ravel's orchestration, the effect is less that of a filter and more the action of a prism, splitting the sparkling piano score into a rainbow of colors.
The iconic Promenade struts to an irregular gait, grouped into five- and six-beat segments. This theme represents the ambling composer, and the slightly imbalanced heft of the music seems a good match for the outsized Mussorgsky. The next movement, "The Gnome," celebrates Hartmann's design for a gnome-shamed nutcracker, depicted with halting phrases and brittle ensemble effects.
A gentle restatement of the promenade prepares "The Old Castle," evoking an image of a troubadour singing before a medieval castle, represented by the dreamy buzz of a solo alto saxophone. Another fragment of promenade ushers in "Tuileries," based on Hartmann's painting of children in the Tuileries Garden in Paris. The recurring motive of a descending minor third captures the universal musical gesture with which children tease and call each other.
"Bydlo" recalls a painting of an ox-drawn cart, casting the tuba's sullen melody over plodding accompaniment. An interlude of promenade material links into the "Ballet of the Unhatched Chicks," inspired by Hartmann's sketch for a costume in which only the dancer's head, arms and legs emerge from an eggshell. The music uses flitting grace notes and bright treble instruments to maximize the chirping playfulness.
"Two Polish Jews" represents two separate portraits, one rich and one poor. The first theme in octaves rings with Semitic inflections, while a second chorale-like passage, peppered with muted trumpet, offsets the initial incantation.
"The Market at Limoges" transports the animated chatter of female shoppers engaged in frenetic crosstalk. At the climax, it breaks off into the deep, slow resonance of "The Catacombs," drawn from a self-portrait of Hartmann in the depths of Paris.
The next section, "With the Dead in a Dead Language," brings the composer into the picture through a spectral recollection of the promenade theme. As Mussorgsky wrote in the margin of his score, "The creative spirit of the dead Hartmann leads me towards the skulls, invokes them; the skulls begin to glow softly from within."
From that most hallowed place, the exhibition proceeds to the most outlandish movement, "The Hut on Hen's Legs (Baba-Yaga)." Hartmann's design for a clock modeled after the bird-legged house of the witch Baba-Yaga prompted Mussorgsky to depict another component of the folk tale, where the witch flies around in the mortar she uses to grind up the human bones she eats. That whirlwind music pivots in an instant to the most grand and majestic passage in the piece, "The Great Gate of Kiev," inspired by Hartmann's winning design for a ceremonial gate for the Ukrainian capital. The theme has the same regal flavor of the promenade, but with the irregular rhythms smoothed out, bringing the eventful tour to rest.
Additional Resources
PDF scores (solo piano and Ravel orchestration) from the IMSLP Petrucci Music Library
Detailed essay and collection of images related to Pictures at an Exhibition
Recording of Pictures at an Exhibition, with video containing Hartmann's images
-- Copyright © 2016 Aaron Grad
Aaron Grad is a composer, guitarist and writer based in Seattle. Besides providing program notes for the New World Symphony, he has been the Orpheus Chamber Orchestra's program annotator since 2005 and also contributes notes to the Saint Paul Chamber Orchestra and Seattle Symphony.
Dean Whiteside, conductor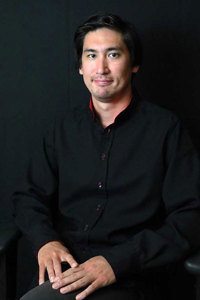 Dean Whiteside was born in New York City and trained in Vienna at the University of Music and Performing Arts. He is a former New World Symphony Conducting Fellow. Mr. Whiteside is founder and director of the Nashville Sinfonietta, hailed by The Tennessean as "a virtuoso band." He opened the Blair School of Music's 2013-14 season directing a multimedia realization of Haydn's Seven Last Words of Our Savior on the Cross called "innovative" by The Tennessean and "deeply meditative and satisfyingly original" by ArtsNash. 
Mr. Whiteside's European debut came in 2011 after winning the Jorma Panula Blue Danube Masterclass and Competition. He has conducted orchestras such as the Boston Symphony, Danish National Symphony, Jacksonville Symphony, Juilliard Orchestra, Opéra Orchestre National Montpellier, Orlando Philharmonic, Polish Baltic Philharmonic, Sibiu Philharmonic, Tonhalle Orchestra Zurich, Tokyo Philharmonic, Wiener Kammerorchester and Zagreb Philharmonic, as well as the Vanderbilt Orchestra on a five-city tour of China. He has served as Cover Conductor to the Dallas Symphony and San Francisco Symphony.
Mr. Whiteside is the winner of the American Prize in Conducting and received second prize and the Zagreb Philharmonic Orchestra Award at the Sixth International Competition of Young Conductors Lovro von Matačić. Other awards include the 2017 Mahler Conducting Fellowship, Bruno Walter Memorial Foundation Conducting Scholarship, Croatian Composers' Society Award, David Effron Conducting Fellowship, Bayreuth Festival Scholarship and David Rabin Performance Prize. He has received fellowships from the Aspen Music Festival, Atlantic Music Festival, Cabrillo Festival of Contemporary Music and Castleton Festival.
Mr. Whiteside has worked closely with such conductors as Bertrand de Billy, Fabio Luisi, Lorin Maazel, Jun Märkl, Kurt Masur, Jorma Panula, Leonard Slatkin and Robert Spano. He began his conducting studies with Robin Fountain at Vanderbilt University.
Jamie Bernstein, host and narrator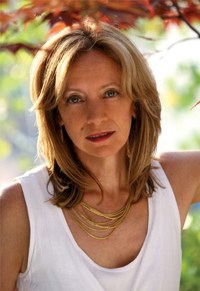 Jamie Bernstein is a writer, narrator, broadcaster and filmmaker who has transformed a lifetime of loving music into a career of sharing her knowledge and excitement with others.
Inspired by her father Leonard Bernstein's lifelong impulse to share and teach, Ms. Bernstein has devised multiple ways of communicating her own excitement about orchestral music. Beginning 15 years ago with "The Bernstein Beat," a family concert about her father's music modeled after his own groundbreaking Young People's Concerts, she has gone on to design, write and narrate concerts for worldwide audiences of all ages about the music of Mozart, Copland, Stravinsky and many others.
Ms. Bernstein travels the world as a concert narrator, appearing everywhere from Beijing to London to Vancouver. A frequent speaker on musical topics, she has presented talks around the world, from conferences in Japan to seminars at Harvard University. In Spanish-speaking locations such as Madrid, Sevilla and Caracas, she narrates en español—thanks to her Chilean-born mother, Felicia Montealegre, who raised her children to be bilingual.
In her role as a broadcaster, Ms. Bernstein has produced and hosted shows for radio stations in the United States and Great Britain. She has presented the New York Philharmonic's live national radio broadcasts, as well as live broadcasts from Tanglewood.
Ms. Bernstein served as co-director of the film documentary Crescendo: the Power of Music—which focuses on children in struggling urban communities who participate in youth orchestra programs for social transformation, inspired by Venezuela's groundbreaking El Sistema movement. The film has won numerous prizes on the festival circuit and is now viewable on Netflix. More information about the film can be found at crescendofilmdoc.com.
Ms. Bernstein has also directed her father's chamber opera, Trouble in Tahiti, in various locations around the country, including at the Moab Music Festival and Festival del Sole in Napa, as well as this past summer at Tanglewood.
Her memoir, Famous Father Girl, was published by HarperCollins this past June, as the Leonard Bernstein at 100 celebrations were at their peak all around the world. She and her siblings, Alexander and Nina, are doing their best to keep up with the over 3,000 events worldwide.
Ms. Bernstein also writes articles and poetry, which have appeared in such publications as Symphony, DoubleTake, The Nation, Gourmet, Opera News, Musical America and Playboy. She also edits "Prelude, Fugue & Riffs," a newsletter about issues and events pertaining to her father's legacy.
More about Ms. Bernstein's multifaceted life can be found at jamiebernstein.net.