Events & Tickets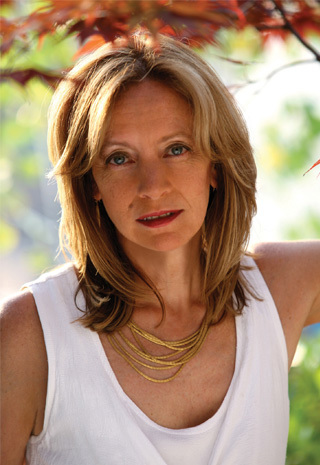 Orchestra Concert
ENCOUNTERS: BRAHMS VS. WAGNER: CLASH OF THE ROMANTICS
New World Center
Friday, March 17 at 7:30 PM
Saturday, March 18 at 7:30 PM
Program
Classical music's most beloved Romantics go head-to-head in an epic battle of melodies and harmonies. In one corner: Richard Wagner—master musical storyteller—with his grand scale, opulent scores and "bigger is better" mentality that permeated his operas. Female warriors swarm in a blaze of fury in his famous Ride of the Valkyries, while creeping chromaticism instantly sets the scene for his dramatic love story Tristan und Isolde. In the other corner: Johannes Brahms, the Romantic purist who struggled to escape Beethoven's and Schumann's classically-formed shadows. His bright and cheerful Second Symphony is perfectly reflective of the summertime idyll where it was written. In this face-off, everyone wins. 
Encounters concerts span approximately one hour and feature engaging commentary and video from the stage, providing an understanding of the music and its historical context. After the performance, mix and mingle with the Fellows and other concertgoers at a complimentary cocktail reception.
Program
Richard Wagner
(1813-1883)
Approx. Duration: 5 minutes

The Ride of the Valkyries from Die Walküre (1854-56)

Richard Wagner
(1813-1883)
Approx. Duration: 17 minutes

Prelude and Liebestod from Tristan und Isolde (1859)

Johannes Brahms
(1833-1897)
Approx. Duration: 10 minutes

Symphony No. 2 in D major, Op. 73 (1877)

In the middle of the 19th century, the German-speaking musical world was split between two seemingly incompatible ideals. On one side were the conservative standard-bearers, disciples of Schumann and Mendelssohn who maintained strong connections to music of the past and who favored the established forms of "pure" music (as in symphonies, sonatas and the like). Johannes Brahms was the most visible and successful representative of this style; his cohort included Clara Schumann, the violinist Joseph Joachim and the ever-acerbic critic Eduard Hanslick. The opposing pole was more concerned with "the artwork of the future," as Richard Wagner termed it in an influential essay from 1849. Wagner pushed his agenda through increasingly adventurous operas, while his colleague Franz Liszt opened the floodgates of program music and even flirted with atonality. Both sides, interestingly enough, held up Beethoven as their paragon, a testament to that composer's singular role as the last great Classicist and the first true Romantic in music.
The clash played out in print, in personal slights—as when Brahms purportedly fell asleep during a reading of Liszt's B-minor Piano Sonata—and above all in music, which speaks for itself. There is a risk, in hindsight, of overhyping the animosity, much of which came down to inflammatory rhetoric in competing magazines. Still the chasm cannot be denied between Wagner and Brahms, two Romantic titans of vastly different styles and temperaments who each shaped the course of music for generations.

RICHARD WAGNER
The Ride of the Valkyries from Die Walküre (1854-56)
Approximate duration: 5 minutes
In 1848 Richard Wagner announced his intention to create a massive cycle of operas on the subject of The Ring of the Nibelung, adapted from Norse and German mythology; as in all of his operas, he would develop both the words and the music. The project occupied Wagner until 1876 (with interruptions for two non-Ring operas and other smaller projects) and in the end, the cycle constituted some 15 hours of music spread across four evenings.
Even before Wagner had completed the libretti for the four operas, he began drafting musical ideas. One of the earliest fragments, dated July 23, 1851, included the leitmotif that spawned Wagner's most recognizable orchestral episode: The Ride of the Valkyries, from the second opera in the cycle, Die Walküre. Wagner composed the bulk of the opera between 1854 and 1856, although the premiere did not take place until 1870.
Die Walküre (the Valkyries) are warrior-goddesses who carry the dead off to Valhalla. At the beginning of the opera's third act, Brünnhilde and her Valkyrie sisters gather at the top of a mountain. The introductory music builds momentum through a tense series of trills until the iconic leitmotif emerges in the robust tenor of the brass. The dotted rhythms and leaping arpeggios of the motive convey the heroic setting, while the throbbing orchestral textures saturate the sense of anticipation and movement. In the opera, the sisters sing to each other over (or, more realistically, under) this show of orchestral force. It was a hallmark of Wagner's revolutionary opera style that the music alone communicated the essence of the scene—in this case, the turmoil of Brünnhilde arriving with Sieglinde, a living mortal woman, in defiance of the god Wotan's command.

RICHARD WAGNER
Prelude and Liebestod from Tristan und Isolde (1859)
Approximate duration: 17 minutes
Wagner was living in Zurich, exiled from Dresden after his participation in the May Uprising of 1849, when he met Otto and Mathilde Wesendonck. Otto was a wealthy retired merchant and became an important patron for Wagner in Zurich. When the Wesendoncks moved to a newly-built villa in 1857, they invited Wagner and his wife, Minna, to stay in a smaller house on the property.
Wagner was secretly infatuated with Mathilde Wesendonck, a poet and author, and—judging by her portrait—a real beauty. It remains a matter of debate whether their affair was ever consummated, but either way Mathilde was one of the most significant women in Wagner's life. It was their thwarted romance that inspired the composer to create Tristan und Isolde, a passionate and tragic love story based on a medieval tale of a king's vassal, Tristan, and his love for Isolde, who is betrothed to marry the king.
During the same period as the Wesendonck affair, Wagner became obsessed with the philosophies of Arthur Schopenhauer. In The World as Will and Idea (1818), Schopenhauer wrote, "The effect of music is so very much more powerful and penetrating than is that of the other arts, for these others speak only of the shadow, but music of the essence." He argued that, in opera, "Music is certainly able with the means at its own disposal to express every movement of the will, every feeling." In his view, an opera's music is the "soul" of the drama, such that it "becomes the expression of the finer significance of all those incidents and of their ultimate and secret necessity."
True to Schopenhauer's ideal, Tristan und Isolde generates its essential tension, drama and even romance on a musical plane. This process begins with the Prelude, which enters with a swelling measure of unaccompanied cellos. The opening phrase arrives on a peculiar chord, one that has been the subject of innumerable studies, and which is known simply as the "Tristan" chord in musical circles. This four-note sonority creates an aching tension to resolve, but the expected resolution never comes—at least not until the opera's conclusion, hours later. In that wrenching scene, known as Isolde's Liebestod ("love death"), the heroine sings over Tristan's dead body, imagining him rising once more before she collapses.
Tristan und Isolde occupied Wagner from 1857 until 1859. The opera's Prelude reached audiences for the first time that year, in a concert version prepared and conducted by Wagner's friend Hans von Bülow. (Wagner later had an affair with Bülow's wife, Cosima, who also happened to be Liszt's illegitimate daughter; she eventually left her husband and married Wagner, who had already fathered her children.) In 1863, while still trying to rally support for a staged premiere, Wagner paired the Prelude with an instrumental version of the Liebestod in a concert performance, as heard here.
 
Additional Resources
PDF score from the IMSLP Petrucci Music Library
Wagner: The Tristan Effect, a video presentation from the Chicago Symphony's Beyond the Score series

JOHANNES BRAHMS
Mvt. IV from Symphony No. 2 in D major, Op. 73 (1877)
Approximate duration: 10 minutes
"I shall never write a symphony," Brahms lamented in a letter to a friend, at a time when he was nearing 40 and already one of Europe's most famous composers. "You can't have any idea what it's like always to hear such a giant marching behind you!" That giant was Beethoven, and the shadow he cast over Brahms was nearly inescapable. At the time when Brahms swore off symphonies, it had been almost 20 years since he had converted his first failed attempt into a piano concerto. Starting anew in 1862, he wrote and then abandoned themes for a symphony in the fateful key of C minor, the home key of Beethoven's Fifth Symphony. When he wrote that letter in 1872, Brahms seemed ready to spare himself the anguish and humiliation of trying and failing again in the signature genre of his greatest hero. 
Approaching the problem obliquely, Brahms made two major breakthroughs in 1873. One was the completion of his first pair of string quartets, another realm in which Beethoven's legacy had long thwarted Brahms' progress. The other was the release of his first major orchestral work without a soloist, the Variations on a Theme of Haydn. The novel format allowed Brahms to sidestep his symphonic hang-ups while still honing his skills of orchestration and large-scale structure. Building on that confidence, Brahms returned to his earlier draft of a C-minor symphony, working on it from 1874 through 1876. He continued to tinker with the score during rehearsals for the debut that November, and he made further revisions in 1877, until he finally let his publisher release the long-awaited Symphony No. 1. 
After the travails of the First Symphony, orchestral music proceeded to issue from Brahms as if a spigot had been opened. The Second Symphony appeared in 1877, the Violin Concerto in 1878, and the Third and Fourth symphonies, Second Piano Concerto and Double Concerto all in the decade that followed.
Brahms composed the Second Symphony while summering in a lakeside village in the Austrian Alps. The sunny D-major work has a mood to match its place of origins, a far cry from the C-minor angst of the First Symphony. Describing the new work to his friend Theodor Billroth, Brahms wrote, "Why, it is all blue sky, babbling of streams, sunshine and cool green shade! … If the instrumentation isn't altogether too chaste, the Viennese will get quite a special pleasure out of this piece!"
The Symphony's finale begins chastely enough, with a swift chorale in a hushed, sotto voce dynamic. But this opening turns out to be only a pretext, serving to prepare the Haydnesque surprise of the full ensemble entering on an offbeat some 30 seconds later. The entire movement has a Classical bearing, propelled forward by crisp counterpoint and lucid contrasts in the orchestration. It is hardly "an innocent, cheerful little thing," as Brahms described it in another letter, but the formal restraint and elegance do stand in marked contrast to the Romantic grandiosity favored by Wagner and his cohort. 

Additional Resources
PDF score from the IMSLP Petrucci Music Library
Detailed listening guide for the Symphony No. 2
-- Copyright © 2017 Aaron Grad
Aaron Grad is a composer, guitarist and writer based in Seattle. Besides providing program notes for the New World Symphony, he has been the Orpheus Chamber Orchestra's program annotator since 2005 and also contributes notes to the Saint Paul Chamber Orchestra and Seattle Symphony.
Dean Whiteside, conductor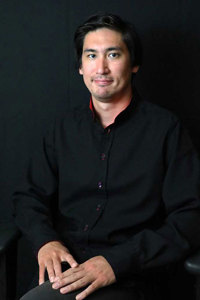 Dean Whiteside was born in New York City and trained in Vienna at the University of Music and Performing Arts. He is in his third season as the New World Symphony's Conducting Fellow, where he leads a variety of performances and serves as assistant to Artistic Director Michael Tilson Thomas. Mr. Whiteside is founder and director of the Nashville Sinfonietta, hailed by The Tennessean as "a virtuoso band." He opened the Blair School of Music's 2013-14 season directing a multimedia realization of Haydn's Seven Last Words of Our Savior on the Cross called "innovative" by The Tennessean and "deeply meditative and satisfyingly original" by ArtsNash. 
Mr. Whiteside's European debut came in 2011 after winning the Jorma Panula Blue Danube Masterclass and Competition. He has conducted orchestras such as the Boston Symphony, Danish National Symphony, Jacksonville Symphony, Juilliard Orchestra, Opéra Orchestre National Montpellier, Orlando Philharmonic, Polish Baltic Philharmonic, Sibiu Philharmonic, Tonhalle Orchestra Zurich, Tokyo Philharmonic, Wiener Kammerorchester and Zagreb Philharmonic, as well as the Vanderbilt Orchestra on a five-city tour of China. He has served as Cover Conductor to the Dallas Symphony and San Francisco Symphony.
Mr. Whiteside is the winner of the American Prize in Conducting and received second prize and the Zagreb Philharmonic Orchestra Award at the Sixth International Competition of Young Conductors Lovro von Matačić. Other awards include the 2017 Mahler Conducting Fellowship, Bruno Walter Memorial Foundation Conducting Scholarship, Croatian Composers' Society Award, David Effron Conducting Fellowship, Bayreuth Festival Scholarship and David Rabin Performance Prize. He has received fellowships from the Aspen Music Festival, Atlantic Music Festival, Cabrillo Festival of Contemporary Music and Castleton Festival.
Mr. Whiteside has worked closely with such conductors as Bertrand de Billy, Fabio Luisi, Lorin Maazel, Jun Märkl, Kurt Masur, Jorma Panula, Leonard Slatkin and Robert Spano. He began his conducting studies with Robin Fountain at Vanderbilt University.
Jamie Bernstein, host and narrator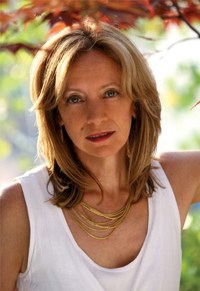 Jamie Bernstein is a writer, narrator, broadcaster and filmmaker who has transformed a lifetime of loving music into a career of sharing her knowledge and excitement with others.
Inspired by her father Leonard Bernstein's lifelong impulse to share and teach, Ms. Bernstein has devised multiple ways of communicating her own excitement about orchestral music. Beginning 15 years ago with "The Bernstein Beat," a family concert about her father's music modeled after his own groundbreaking Young People's Concerts, she has gone on to design, write and narrate concerts for worldwide audiences of all ages about the music of Mozart, Copland, Stravinsky and many others.
Ms. Bernstein travels the world as a concert narrator, appearing everywhere from Beijing to London to Vancouver. A frequent speaker on musical topics, she has presented talks around the world, from conferences in Japan to seminars at Harvard University. In Spanish-speaking locations such as Madrid, Sevilla and Caracas, she narrates en español—thanks to her Chilean-born mother, Felicia Montealegre, who raised her children to be bilingual.
In her role as a broadcaster, Ms. Bernstein has produced and hosted shows for radio stations in the United States and Great Britain. She has presented the New York Philharmonic's live national radio broadcasts, as well as live broadcasts from Tanglewood.
Ms. Bernstein served as co-director of the film documentary Crescendo: the Power of Music—which focuses on children in struggling urban communities who participate in youth orchestra programs for social transformation, inspired by Venezuela's groundbreaking El Sistema movement. The film has won numerous prizes on the festival circuit and is now viewable on Netflix. More information about the film can be found at crescendofilmdoc.com.
Ms. Bernstein has also directed her father's chamber opera, Trouble in Tahiti, in various locations around the country, including at the Moab Music Festival and Festival del Sole in Napa, as well as this past summer at Tanglewood.
Her memoir, Famous Father Girl, was published by HarperCollins this past June, as the Leonard Bernstein at 100 celebrations were at their peak all around the world. She and her siblings, Alexander and Nina, are doing their best to keep up with the over 3,000 events worldwide.
Ms. Bernstein also writes articles and poetry, which have appeared in such publications as Symphony, DoubleTake, The Nation, Gourmet, Opera News, Musical America and Playboy. She also edits "Prelude, Fugue & Riffs," a newsletter about issues and events pertaining to her father's legacy.
More about Ms. Bernstein's multifaceted life can be found at jamiebernstein.net.