Events & Tickets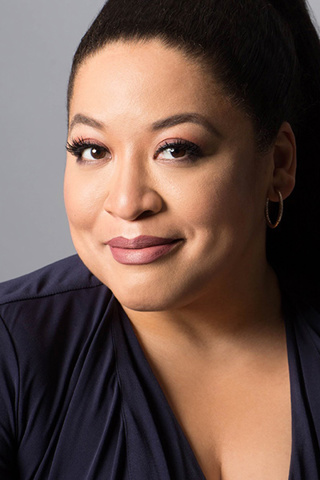 Orchestra Concert
FROM THE NEW WORLD
New World Center, Michael Tilson Thomas Performance Hall
Friday, November 15 at 7:30 PM
Saturday, November 16 at 7:30 PM
Sunday, November 17 at 2:00 PM
Program
Carlos Miguel Prieto, Musical America's 2019 Conductor of the Year, makes his NWS debut with music of unabashed emotion and nostalgia. As an emigrant, Antonín Dvořák embraced the sounds of his new American home, adopting our country's rich musical traditions to create one of the most famous symphonies of all time. Gabriela Ortiz celebrates the 100th anniversary of the Constitution of Mexico in her Hominum. Samuel Barber clings to the sun-dappled days of his childhood with this lyric ode brought to life by soprano Michelle Bradley.    
COMPOSE YOUR OWN SUBSCRIPTION PACKAGE!
Choose this plus two more concerts to customize your own subscription. It's the ultimate flexibility with all the subscriber benefits, including free exchanges when plans change! Click here to create your own series today.
SUBSCRIBERS ENJOY THE BEST OF NWS!
As an NWS Subscriber, you receive amazing benefits to enjoy throughout the season, including the best seats for the lowest prices and access to our incredibly talented Fellows. Click here to learn more!
The November 16 performance will be a WALLCAST® concert in SoundScape Park. WALLCAST® concerts are made possible with support from Hitachi and Knight Foundation. Knight Foundation and New World Symphony: Reimagining Classical Music in the Digital Age.
CARNIVAL CORPORATION IS THE PREMIER SPONSOR OF THE NEW WORLD SYMPHONY. NWS CONCERTS ARE PRESENTED WITH THE SUPPORT OF THE MIAMI-DADE COUNTY DEPARTMENT OF CULTURAL AFFAIRS AND THE CULTURAL AFFAIRS COUNCIL, THE MIAMI-DADE COUNTY MAYOR AND BOARD OF COUNTY COMMISSIONERS. NWS NEW MEDIA ARE PRESENTED BY KNIGHT FOUNDATION. HITACHI IS A TECHNOLOGY PARTNER OF THE NEW WORLD SYMPHONY. YAMAHA IS THE OFFICIAL PIANO OF THE NEW WORLD SYMPHONY. Pianos are generously provided by Piano Music Center. Concerts are recorded for archival and possible broadcast purposes. Your cooperation in maintaining a quiet listening environment is appreciated. Photography and recording are not permitted. All dates, times, programs, prices and artists are subject to change.
Program
Gabriela Ortiz
(b. 1964)
Approx. Duration: 21 minutes

Hominum: Suite for Orchestra (2016)

Samuel Barber
(1910-1981)
Approx. Duration: 16 minutes

Knoxville: Summer of 1915, Op. 24 (1947)

Antonín Dvořák
(1841-1904)
Approx. Duration: 40 minutes

Symphony No. 9 in E minor, Op. 95, "From the New World" (1893)

Adagio – Allegro molto 
Largo
Molto vivace
Allegro con fuoco
Gabriela Ortiz
Hominum: Suite for Orchestra (2016)

Approximate duration: 21 minutes
During her childhood in Mexico, Gabriela Ortiz was surrounded by folk music, with both of her parents participating in a groundbreaking amateur ensemble that worked to preserve Latin American traditions. Her education took her from Mexico City to Paris and London, and commissions from around the globe for her orchestral works, chamber music, dance scores and operas have made Ortiz a leader among Mexican composers today.
A commission from the Orquesta Sinfónica Nacional de México, timed to honor the 2017 centenary of the Mexican Revolution, led Ortiz to write Hominum, a concerto for orchestra. She then worked with conductor Carlos Miguel Prieto to create the shorter Suite heard here. The four movements "allude to the mysterious associations and creative manifestations of music through a series of characteristics that represent our existence as a society," wrote Ortiz's colleague Alejandro Escuer in the program note printed for the Suite's world premiere in Liverpool. His note also fleshed out the meaning behind the titles of each movement:
Black marks the beginning of our primitive, archaic, primeval coexistence among dark rituals, habits and customs ruled by instinct, elements and the chaos that prevents humankind from looking out for the common good. Light, on the other hand, represents the world of ideas, laws, concepts tailored to a social coexistence founded on principles that, first and foremost, prioritize organization and order.
In Water describes the equilibrium between the needs of the individual and society at large, the reconciliation of both sides of humanity; two spheres that, floating in suspension, levitate to enable the generation of creativity, transformation and fulfillment. Finally, Red represents our strength upon confronting different manifestations of injustice; it is the emotional product of chaos caused by a lack of equilibrium, impunity and the corruption of ideas and matter; it is the indignation and struggle against all that which keeps us as a society from living together in harmony.
Samuel Barber
Knoxville: Summer of 1915, Op. 24 (1947)

Approximate duration: 16 minutes
Samuel Barber had a strong family connection to the world of vocal music: His uncle was Sidney Homer, a composer known for art songs, and his aunt was Louise Homer, a star contralto at The Metropolitan Opera. Barber began writing songs at the age of seven, and his output eventually included two grand operas. His most enduring vocal work has proven to be Knoxville: Summer of 1915, an orchestral setting of a prose poem by James Agee. Written in the wake of World War II, at a time when Barber's own father was dying, the score strikes a musical posture perfectly aligned with Agee's intimate and nostalgic look back at an easier, simpler time.
Agee and Barber were born within a few months of each other, and the description of Agee's childhood in Tennessee resonated deeply with Barber and his own experiences at the same age in a Philadelphia suburb. Writing to his uncle Sidney, Barber said of the text, "It reminded me so much of summer evenings in West Chester, now very far away, and all of you are in it."
Antonín Dvořák
Symphony No. 9 in E minor, Op. 95, "From the New World" (1893)

Approximate duration: 40 minutes
In 1892, when Antonín Dvořák agreed to direct the National Conservatory in New York, he understood that his position involved more than running a music school. He wrote to a Czech friend, "The Americans expect great things of me. I am to show them the way into the Promised Land, the realm of a new, independent art, in short a national style of music!"
Dvořák recognized Indigenous and African-American traditions as the two main sources that could provide the authentic roots of an "American" school of composition. His understanding of Indigenous culture was indirect, gleaned from his reading of Longfellow's epic poem The Song of Hiawatha (1855) and from melodies that appeared in heavily edited songbooks published by Eurocentric scholars. Dvořák did have the benefit of more direct contact with African-American music through a student at the conservatory, Harry Burleigh, a singer and composer who had learned spirituals from his grandfather, a freed slave. Burleigh sang the spirituals to Dvořák, who saw in those melodies a particularly rich wellspring for American concert music.
Dvořák noted essential similarities between Indigenous and African-American music, qualities he recognized in Scottish tunes as well. The shared trait among those styles and many other global folk traditions was the use of the pentatonic mode, as opposed to the major and minor scales of European art music. (An easy way to hear the contrast is on a piano; the black keys form a pentatonic mode, while the white keys form a major scale.)
Dvořák let those folk influences filter through the Symphony that he composed in New York in time for a debut at Carnegie Hall on December 16, 1893, performed by the New York Philharmonic and conductor Anton Seidl. Dvořák numbered the Symphony as his fifth, having disavowed several early works, but it was actually his ninth and final symphony, and modern practice reflects that numbering. The subtitle, "From the New World," was Dvořák's own.
In the Symphony's first movement, a leaping motive sounded by the horns at the start of the Allegro molto section becomes a building block for adventurous exploration that owes more to Brahms (who mentored Dvořák) and Beethoven than American folk music. A secondary theme set in a major key, first heard in the flute, introduces a pastoral contrast.
The Largo second movement reflects the spirituals that Dvořák learned from his African-American student, and it provides the English horn with its most endearing solo passage in the orchestral repertoire. Later, with the addition of lyrics by William Arms Fisher, this melody became "Goin' Home," and the fact that it is frequently mistaken for an authentic spiritual proves how well Dvořák synthesized his source material.
The third movement fulfills the traditional function of a symphonic scherzo in the mold of Beethoven and Mendelssohn, while also tying the work together with quotations from the two preceding movements. According to Dvořák, a wedding scene from The Song of Hiawatha served as inspiration for this festive music.
The finale, like the opening movement, blends European-leaning themes and techniques with glints of modal material, including flashbacks to some of the Symphony's earlier highlights. As the Czech composer duly acknowledged, "I should never have written the Symphony 'just so' if I hadn't seen America."
-- © 2019 Aaron Grad
Aaron Grad is a composer, guitarist and writer based in Seattle. Besides providing program notes for the New World Symphony, he has been the Orpheus Chamber Orchestra's program annotator since 2005 and also contributes notes to the Saint Paul Chamber Orchestra and Seattle Symphony.
Welcome to Keynotes, NWS's new program-based podcast! NWS audiences can now soak up musical clips and commentary for an upcoming performance while on the road, in the kitchen or at work -- wherever life takes you! Keynotes will be available for select concerts throughout the season. Let us set the stage for your concert experience by sharing noteworthy moments guided by NWS's program note annotator Aaron Grad. Audio clips provided by Naxos of America, Inc. 
Carlos Miguel Prieto, conductor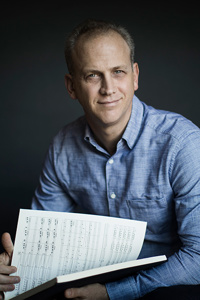 Carlos Miguel Prieto was born into a musical family of Spanish and French descent in Mexico City. His charismatic conducting is characterized by its dynamism and the expressivity of his interpretations. He is recognized as a highly influential cultural leader and is the foremost Mexican conductor of his generation. He has been the Music Director of the Orquesta Sinfónica Nacional de México, the country's most important orchestra, since 2007. He was named Music Director of the North Carolina Symphony beginning with the 2023-24 season. He has also been Music Director of the Louisiana Philharmonic since 2006, where he has led the cultural renewal of New Orleans following Hurricane Katrina. In 2008 he was appointed Music Director of the Orquesta Sinfónica de Minería, a hand-picked orchestra which performs a two-month long series of summer programs in Mexico City.
Mr. Prieto's recent highlights include debuts with the London Philharmonic, Minnesota Orchestra, National Symphony, Orquesta Sinfónica de Castilla y León, BBC National Orchestra of Wales and Los Angeles New Music Group, and his returns to the NDR Elbphilharmonie, Frankfurt Radio Symphony, Hallé, Royal Liverpool Philharmonic, Bournemouth Symphony, Strasbourg Philharmonic and Auckland Philharmonia. Mr. Prieto is in great demand as a guest conductor with many of the top North American orchestras, including those of Cleveland, Dallas, Toronto and Houston, and has enjoyed a particularly close and successful relationship with the Chicago Symphony.
Since 2002, alongside Gustavo Dudamel, Mr. Prieto has conducted the Youth Orchestra of the Americas, which draws young musicians from the entire American continent. A staunch proponent of music education, Mr. Prieto served as Principal Conductor of the YOA from its inception until 2011 when he was appointed Music Director. In early 2010 he conducted the YOA alongside Valery Gergiev on the occasion of the 40th anniversary of the World Economic Forum at Carnegie Hall. In 2018 he conducted the orchestra on a tour of European summer festivals, which included performances at the Rheingau and Edinburgh festivals, as well as Hamburg's Elbphilharmonie. He has also worked regularly with the National Youth Orchestra of Great Britain and the NYO2 in New York and Miami Beach.
Mr. Prieto is renowned for championing Latin American music, as well as his dedication to new music. He has conducted over 100 world premieres of works by Mexican and American composers, many of which were commissioned by him.
Mr. Prieto has an extensive discography that covers labels including Naxos and Sony. Recent Naxos recordings include Rachmaninov Piano Concerto No. 2 & Études tableaux, Op. 33, with Boris Giltburg and the RSNO, which won a 2018 Opus Klassik award and was listed as a 2017 Gramophone's Critics' Choice, and a recording of Korngold's Violin Concerto with violinist Philippe Quint and the Orquesta Sinfónica de Minería, which received two Grammy nominations. His recording of the Elgar and Finzi violin concertos with Ning Feng was released on Channel Classics in 2018.
A graduate of Princeton and Harvard universities, Mr. Prieto studied conducting with Jorge Mester, Enrique Diemecke, Charles Bruck and Michael Jinbo.
-----
Carlos Miguel Prieto nació en una familia musical de ascendencia española y francesa en la Ciudad de México. Su carismática dirección orquestal está caracterizada por su dinamismo y la expresividad de sus interpretaciones. Es reconocido como un líder cultural de gran influencia y es el principal director de orquesta mexicano de su generación. Ha sido el Director Musical de la Orquesta Sinfónica Nacional de México, la orquesta más importante del país, desde 2007. Fue nombrado Director de la Sinfónica de North Carolina comenzando en la temporada 2023-24. También se ha desempeñado como Director Musical de la Filarmónica de Luisiana desde 2006, donde ha liderado la renovación cultural de New Orleans tras el huracán Katrina. En 2008 fue nombrado Director Musical de la Orquesta Sinfónica de Minería, una orquesta cuidadosamente seleccionada que realiza una serie de programas de verano de dos meses en la Ciudad de México.
Entre sus más recientes trabajos se destacan sus debuts con la Filarmónica de Londres, Minnesota Orchestra, Orquesta Sinfónica de Castilla y León, BBC National Orchestra de Gales y Los Angeles Music Group, y su regreso a la NDR Elbphilharmonie, Frankfurt Symphony, Halle, Royal Liverpool Phiharmonic, Bournemouth Symphony, Strasbourg Phirharmonic y Auckland Philharmonia. Carlos Miguel Prieto es altamente solicitado como director invitado de muchas de las mejores orquestas de América del Norte, incluyendo las de Cleveland, Dallas, Toronto y Houston, y ha mantenido una relación particularmente cercana y exitosa con la Sinfónica de Chicago.
Desde 2002, junto a Gustavo Dudamel,  Prieto ha dirigido la Youth Orchestra of the Americas (YOA)(Orquesta Juvenil de las Américas), que atrae a músicos jóvenes de todo el continente americano. Un defensor acérrimo de la educación musical, se desempeñó como Director Principal de la YOA desde su formación hasta 2011 cuando fue designado Director Musical. A principios de 2010 dirigió la YOA junto a Valery Gergiev con motivo del 40 aniversario del Foro Económico Mundial en Carnegie Hall. En 2018 dirigió la orquesta en un tour de programas de verano europeos, el cual incluyó presentaciones en los festivales de Rheingau y Edimburgo, así como en la Elbphilharmonie de Hamburgo. También ha trabajado regularmente con la National Youth Orchestra (Orquesta Nacional Juvenil) de Gran Bretaña y la NYO2 en Nueva York y Miami Beach.
Carlos Miguel Prieto es reconocido por abogar por la música latinoamericana,  así como por su dedicación a la música nueva. Ha dirigido más de 100 estrenos mundiales de obras de compositores mexicanos y estadounidenses, muchas de las cuales fueron comisionadas por él.
Posee una extensa discografía que cubre sellos como Naxos y Sony. Grabaciones recientes con Naxos incluyen el Concierto No. 2 para piano de Rachmaninov y Etudes tableaux, Op. 33, con Boris Giltburg y la RSNO, la cual ganó un premio Opus Klassil en 2018 y fue catalogada como Gramophone's Critics Choice en 2017;  y una grabación del Concierto para  violín de Korngold con el violinista Philip Quint y la Orquesta Sinfónica de Minería, la cual recibió dos nominaciones al Grammy. Su grabación de los conciertos para violín de Elgar y Finzi con Ning Feng fue lanzada en Channel Classics en 2018.
Graduado de Princeton y Harvard, Prieto estudio dirección orquestal con Jorge Mester, Enrique Diemecke, Charles Bruck y Michael Jinbo.
Michelle Bradley, soprano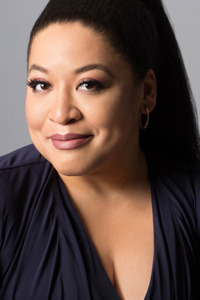 Michelle Bradley, a graduate of the Lindemann Young Artist Development Program, is beginning to garner great acclaim as one of today's most promising Verdi sopranos.
This season Ms. Bradley makes her debut with the Lyric Opera of Chicago as the title role in Tosca and returns to the Metropolitan Opera as Liù in Turandot. In concert, she will debut with the San Francisco Symphony as the soprano soloist in Beethoven's Symphony No. 9 and with the Atlanta Symphony as the title-role in Act 3 of Aida. She will also be heard in a pair of solo recitals for the San Diego Opera with Brian Zeger at the piano. Future projects include a debut with then San Francisco Opera and returns to The Metropolitan Opera and Lyric Opera of Chicago, all in leading roles.
Last season, Ms. Bradley made debuts with the Prague State Opera as the title role in Aida and in recital with the Houston Grand Opera and Philadelphia Chamber Music Society. She also appeared in concert with the Dallas Symphony in a program of gospel and in a gala concert with the San Diego Opera.
Previously Ms. Bradley made debuts with the Vienna State Opera as Leonora in Il trovatore (a role debut), San Diego Opera as the title-role in Aida and returned to The Metropolitan Opera for their New Year's Eve Gala as Liù in Act II of Turandot. She appeared in solo recital at the Kennedy Center and performed Barber's Knoxville, Summer of 1915 with the New World Symphony.
Ms. Bradley is the 2017 recipient of the Leonie Rysanek Award from the George London Foundation, the 2016 recipient of the Hildegard Behrens Foundation Award, and a first-place winner in the Gerda Lissner and the Serge and Olga Koussevitzky vocal competitions. She is the 2014 grand prize winner of the Music Academy of the West's Marilyn Horne Song Competition.
Ms. Bradley received her master of music degree in Vocal Performance from Bowling Green State University. She has participated in master classes with Stephanie Blythe, Anne Sofie von Otter, Marilyn Horne, Deborah Voigt, James Morris and Renata Scotto.