Events & Tickets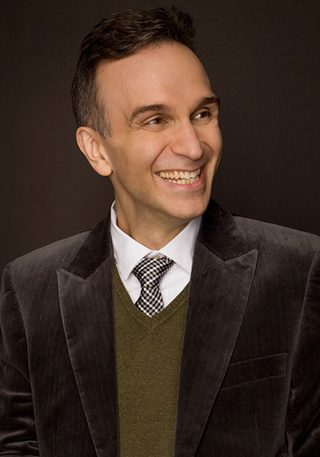 Orchestra Concert
GIL SHAHAM AND BRAHMS
Adrienne Arsht Center
Saturday, February 24 at 8:00 PM
Program
Join multiple Grammy Award-winner Gil Shaham for an exclusive evening at the Adrienne Arsht Center. Hailed by Time magazine as "the outstanding American violinist of his generation," Shaham spins Bartók's Second Violin Concerto into a gypsy-like trance with exquisite virtuosity. Spanish conducting sensation Pablo Heras-Casado leads the orchestra in Brahms' rich Romantic panorama of heartwarming and heart-wrenching moments in one of the genre's greatest hits. Liszt's famous tone poem Les préludes lushly combines themes of love, destiny, war and triumph.
Tickets no longer available online.
Program
Franz Liszt
(1811-1886)
Approx. Duration: 16 minutes

Les préludes, S. 97 (1850-55)

Béla Bartók
(1881-1945)
Approx. Duration: 36 minutes

Concerto No. 2 for Violin and Orchestra (1938)

Allegro non troppo
Theme and Variations: Andante tranquillo
Rondo: Allegro molto
Johannes Brahms
(1833-1897)
Approx. Duration: 33 minutes

Symphony No. 3 in F major, Op. 90 (1883)

Allegro con brio
Andante
Poco allegretto
Allegro
Franz Liszt
Les préludes, S. 97 (1850-55)

Approximate duration: 16 minutes
Franz Liszt, the greatest virtuoso performer of his generation, retired from the concert stage at the age of 35 to focus on conducting, teaching and above all composing. One of his great innovations as a composer, and one that has had a particularly lasting impact, was the development of the symphonic poem: a single-movement composition expressing a story or concept in purely orchestral terms. Previous orchestral composers had incorporated programmatic elements of storytelling, such as Beethoven in the "Pastoral" Symphony No. 6 or Berlioz in the Symphonie fantastique, but they also maintained the recognizable and abstract logic of symphonic structure. Liszt's approach, in his 13 symphonic poems, was to let the extramusical source material shape the form and the development of themes.
The composition that eventually took shape as Liszt's third symphonic poem, Les préludes, had its roots as the overture to an earlier choral cycle, The Four Elements. In a bit of reverse engineering, the title—a reference to a French poem by Alphonse de Lamartine—was appended after Liszt reworked the music into a standalone composition. The first published score included a paraphrase of Lamartine's poem and its major themes of love, fate and struggle:
What else is our life but a series of preludes to that unknown Hymn, the first and solemn note of which is intoned by Death? Love is the glowing dawn of all existence; but what is the fate where the first delights of happiness are not interrupted by some storm, the mortal blast of which dissipates its fine illusions, the fatal lightning of which consumes its altar; and where is the cruelly wounded soul which, on issuing from one of these tempests, does not endeavor to rest his recollection in the calm serenity of life in the fields? Nevertheless, man hardly gives himself up for long to the enjoyment of the beneficent stillness, which at first he has shared in Nature's bosom, and when 'the trumpet sounds the alarm,' he hastens, to the dangerous post, whatever the war may be, which calls him to its ranks, in order at last to recover in the combat full consciousness of himself and entire possession of his energy.
Les préludes begins with a slow introduction that emphasizes a three-note motive heard in the first three bowed notes from the strings and again when the flutes enter.
Tense elaborations of this recurring idea build to a brassy, majestic arrival derived from the same theme.
Yet another variant of the three-note motive blooms into a sweet melody that must surely represent love.
The same pattern, when reframed a faster new tempo, leads into the stormy and conflicted body of the work.
In the end, the familiar motive returns as a triumphant battle cry, augmented by a militaristic percussion arsenal of snare drum, bass drum and cymbals.
Additional Resources
PDF score from the IMSLP Petrucci Music Library
Entire French text of Lamartine's poem
Background on Les préludes and Liszt's symphonic poems from Yale University Library
Béla Bartók
Concerto No. 2 for Violin and Orchestra (1938)

Approximate duration: 36 minutes
Working around his concert calendar as a pianist, his responsibilities as a faculty ethnomusicologist at the Budapest Academy of Sciences and the rapidly destabilizing political climate in Europe, Bartók produced many of his masterpieces in the years leading up to World War II. One prime example, from 1938, was the Violin Concerto No. 2 that Bartók created for his friend and occasional chamber music partner, Zoltán Székely, best known for leading the Hungarian String Quartet for 35 years. Bartók had completed an earlier violin concerto in 1908, although he never heard it and eventually dismantled the material for use in other pieces. For his new Concerto, he plotted an unconventional form in one movement based on the principle of theme and variations, but Székely lobbied for a traditional three-movement structure. Bartók compromised, incorporating the variations technique explicitly in the slow movement and in more subtle ways in the closely related outer movements.
The Concerto's first theme, set up by pulsing chords from the harp, uses the solo violin to evoke the historic folk music Bartók had studied for more than 30 years.
Another important theme makes use of a much newer tradition: the 12-tone row devised by Arnold Schoenberg. Bartók's motive does follow the formal convention of sounding each of the 12 chromatic notes once before any is repeated, but in this usage it actually supports the sense of tonal anchoring—the opposite of Schoenberg's atonal intentions. (A story related in the memoirs of violinist Yehudi Menuhin suggests that Bartók was making an intentional jab at his longtime rival.)
In the slow movement, variations elaborate another theme reminiscent of folk music. The initial melody, in classic Bartók fashion, weaves together fragments of different musical modes, such that the familiar ingredients of folksong combine in artful, exploratory new ways.
The clearly delineated variations showcase different subsets of the ensemble. One labeled Allegro scherzando (fast and joking) marks a playful turn in the movement, with lively commentary from the flute, piccolo and clarinets. The next variation continues the jesting when the soloist's bow ricochets in rapid-fire sputters over a steady march of plucked strings and drumrolls.
Bartók's love of symmetry comes through in the finale, which mirrors the opening movement in subtle but crucial ways. The violin's first theme starts with the same seven-note pattern introduced in the first movement, changing only the rhythm. From there it develops a lively new variant, one that again calls to mind folk music and dancing.
Another theme refreshes the 12-tone row established in the first movement.
As he originally wrote it, Bartók left the violin out of the final climax, but at the urging of Székely he rewrote the ending to include the soloist in one last buildup to the recurring theme.
Additional Resources
Recording of world premiere performance in 1939
Liner notes on the First and Second Violin Concertos
Recording with scrolling score (violin and piano reduction)
Johannes Brahms
Symphony No. 3 in F major, Op. 90 (1883)

Approximate duration: 33 minutes
In 1870 Brahms claimed, "I shall never write a symphony! You can't have any idea what it's like always to hear such a giant marching behind you!" The giant in question was Beethoven, and his legacy haunted Brahms, especially in the genres of symphonies and string quartets. Brahms was 40 by the time he released a quartet, and 43 before his First Symphony reached the public. After that tipping point, orchestral music poured out of Brahms' pen, with three more symphonies, three concertos and two overtures coming in the decade that followed.
Brahms composed most of the Third Symphony during his summer vacation in a German spa town in 1883. Within this example of abstract, "pure" music, there are two outside influences that have fascinated musicologists for generations. One is the suggestion that Brahms derived his wide-leaping main theme from alpine yodeling, drawing on his happy memories of other vacations in the Austrian Alps.
Even before that theme begins, three initial chords present the other coded reference, embedded in the top notes that rise from F to A-flat to F again, an octave higher.
Brahms left no definitive comment, but the supposition is that these notes stand in for the initial letters of the German phrase "Frei aber froh" (Free but happy), a riff by Brahms-the-bachelor on the old tagline of his friend Joseph Joachim, the violinist who declared himself "Frei aber einsam" (Free but lonely). In the home key of F major, the A-flat is out of place, shifting the harmony to F minor instead—perhaps adding a question mark to the claim of "Free but happy"? This conflict of major and minor runs throughout the opening movement, as does the three-note motive, which crops up in a variety of contexts and transpositions.
The Andante leaves behind the mixed messages of the opening movement, clearing the air with sweet woodwind chorales and warm echoes from the lower strings.
Still the "Free but happy" motive lingers, as in the last rising answer from the violas before the oboes introduce a new theme.
Rather than a lively scherzo, the Symphony's third movement takes the form of a pensive intermezzo marked Poco allegretto. The rising and falling themes, phrased like questions and answers, continue this Symphony's sense of internal debate.
The contrasting trio section once again toys with the thin margin that separates the minor and major expressions of a chord.
Defying the usual conventions, this F-major Symphony begins its finale in the stark landscape of F minor.
The F – A-flat – F motive returns to settle the matter, with the horns leading the way toward humble woodwind chorales (recalling the second movement) and a drawn-out cadence that traces the "Free but happy" intervals one last time.
Additional Resources
PDF score from the IMSLP Petrucci Music Library
Horn excerpt and recording comparison for a passage featuring the "Free but happy" motive
Review comparing major recordings of the Third Symphony
-- Copyright © 2018 Aaron Grad
Aaron Grad is a composer, guitarist and writer based in Seattle. Besides providing program notes for the New World Symphony, he has been the Orpheus Chamber Orchestra's program annotator since 2005 and also contributes notes to the Saint Paul Chamber Orchestra and Seattle Symphony.
Pablo Heras-Casado, conductor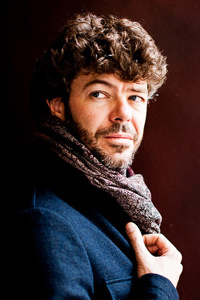 Musical America's 2014 Conductor of the Year, Pablo Heras-Casado enjoys an unusually varied career encompassing the great symphonic and operatic repertoire, historically informed performance and cutting-edge contemporary scores. Principal Conductor of the Orchestra of St. Luke's in New York since the 2012-13 season, he was also appointed Principal Guest Conductor of Teatro Real, Madrid in 2014.  
Mr. Heras-Casado is a regular guest with the Chicago and San Francisco symphonies, Los Angeles Philharmonic, Staatskapelle Berlin, Münchner Philharmoniker, Symphonieorchester des Bayerischen Rundfunks, Mariinsky Orchestra and Metropolitan Opera. In 2015-16, he also returns to the Philharmonia Orchestra, London Symphony Orchestra, Orchestra dell'Accademia Nazionale di Santa Cecilia and Rotterdam Philharmonic Orchestra. He makes his debuts with The Philadelphia Orchestra, Israel Philharmonic Orchestra and Wiener Symphoniker; continues his collaborations with Ensemble Intercontemporain, Freiburger Barockorchester and the Balthasar Neumann Chor & Ensemble; and appears at the Mozarteum Salzburg, where he is invited annually for Mozartwoche. The season's opera projects include Rigoletto at The Metropolitan Opera and I due Foscari at Teatro Real. 
In previous seasons Mr. Heras-Casado has conducted the Berliner Philharmoniker, Gewandhausorchester Leipzig, Royal Concertgebouw Orchestra, Tonhalle-Orchester Zürich, New York Philharmonic, Boston Symphony Orchestra, The Cleveland Orchestra and Mahler Chamber Orchestra. He has also appeared at Festspielhaus Baden-Baden, Salzburger Festspiele and Festival d'Aix-en-Provence and regularly returns to the Lucerne Festival. 
Mr. Heras-Casado records for harmonia mundi, as well as Deutsche Grammophon's Archiv Produktion, where he is an "Archiv Ambassador." He has received numerous prizes for his recordings, including three ECHO Klassik awards, Preis der deutschen Schallplattenkritik, two Diapason d'Or and a Latin Grammy. Recent releases on harmonia mundi include Schumann's Violin and Piano Concertos with Isabelle Faust and Alexander Melnikov, Schubert's Symphonies Nos. 3 and 4 with Freiburger Barockorchester and Mendelssohn's Symphony No. 2 with Symphonieorchester des Bayerischen Rundfunks. For Archiv he has recorded a disc of the works by Jacob, Hieronymus and Michael Praetorius, and an album celebrating the legendary castrato singer and maestro Farinelli. He also appears on a Sony release of Verdi's baritone arias with Plácido Domingo and a Deutsche Grammophon DVD of Donizetti's The Elixir of Love from Festspielhaus Baden-Baden. 
Mr. Heras-Casado holds the Medalla de Honor of the Rodriguez Acosta Foundation. In February 2012 he was awarded the Golden Medal of Merit by the Council of Granada, his hometown, of which he is also an Honorary Ambassador. In June 2014 he joined Spanish charity Ayuda en Acción supporting the eradication of poverty and injustice in the world. 
Gil Shaham, violin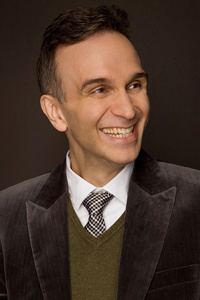 Gil Shaham is one of the foremost violinists of our time.  His flawless technique combined with his inimitable warmth and generosity of spirit has solidified his renown as an American master. The Grammy Award winner, also named Musical America's "Instrumentalist of the Year," is sought after throughout the world for concerto appearances with leading orchestras and conductors, and regularly gives recitals and appears with ensembles on the world's great concert stages and at the most prestigious festivals. 
Long recognized as one of its finest exponents, it was with Korngold's Concerto that Mr. Shaham launched the 2015-16 season at the Berlin Philharmonic under Zubin Mehta. Besides reprising John Williams' Concerto with Stéphane Denève and the Boston Symphony, where he previously recorded the Concerto under the composer's direction, he performs Bach with the Los Angeles Philharmonic and Gustavo Dudamel; Brahms with the Orchestre de Paris; Tchaikovsky with the Orchestra del Teatro di San Carlo and the New World, Sioux City and Nashville symphonies; and Mendelssohn during a Montreal Symphony residency and on a European tour with the Singapore Symphony. Mr. Shaham's long-term exploration of "Violin Concertos of the 1930s" enters an eighth season with performances of Bartók's Second with the Chicago Symphony and The Philadelphia Orchestra at Carnegie Hall and the Kimmel Center, Barber with the Orchestre National de Lyon and Orchestra dell'Accademia Nazionale di Santa Cecilia and Prokofiev's Second on an extensive North American tour with The Knights to celebrate the release of Violin Concertos of the 1930s, Vol. 2. Issued on the violinist's own Canary Classics label, this marks the project's second title and pairs his recordings of Prokofiev with The Knights and of Bartók with the Stuttgart Radio Symphony. As well as undertaking a tour of European capitals with Sejong and a residency at the University of North Carolina at Chapel Hill, Mr. Shaham continues touring to London's Wigmore Hall and key North American venues with accounts of Bach's complete unaccompanied sonatas and partitas in a special multimedia collaboration with photographer and video artist David Michalek. 
Last season Mr. Shaham headlined the Seattle Symphony's opening night gala, before joining the San Francisco Symphony and Michael Tilson Thomas for Prokofiev's Second Concerto at Carnegie Hall and other stops on the orchestra's 20th anniversary tour. The Prokofiev was one of the works showcased in the "Violin Concertos of the 1930s" project, which also took him to The Philadelphia Orchestra for Berg and to the Berlin Radio Symphony and London Symphony Orchestra for Britten. Besides premiering David Bruce's new Concerto with the San Diego Symphony, his orchestral highlights included Bach with the Sydney and Dallas symphonies and Mendelssohn in Tokyo, Canada, Luxembourg and with Gustavo Dudamel and the Los Angeles Philharmonic at the Hollywood Bowl. After Canary Classics released his interpretation of Bach's complete solo sonatas and partitas on disc, Mr. Shaham gave unaccompanied Bach recitals at Chicago's Symphony Center, Los Angeles' Disney Hall and other U.S. venues in company with David Michalek. 
Mr. Shaham already has more than two dozen concerto and solo CDs to his name, including bestsellers that have ascended the record charts in the U.S. and abroad. These recordings have earned prestigious awards, including multiple Grammys, a Grand Prix du Disque, Diapason d'Or and Gramophone Editor's Choice. His recent recordings are issued on the Canary Classics label, which he founded in 2004. They comprise 1930s Violin Concertos (Vol. 1), recorded live with the New York Philharmonic, Boston Symphony, BBC Symphony, Staatskapelle Dresden and Sejong; Haydn Violin Concertos and Mendelssohn's Octet with the Sejong Soloists; Sarasate: Virtuoso Violin Works with Adele Anthony, Akira Eguchi and Orquesta Sinfónica de Castilla y León; Elgar's Violin Concerto with the Chicago Symphony and David Zinman; The Butterfly Lovers and Tchaikovsky's Violin Concerto with the Singapore Symphony; Tchaikovsky's Piano Trio in A with Yefim Bronfman and cellist Truls Mørk; The Prokofiev Album and Mozart in Paris, both with his sister, pianist Orli Shaham; The Fauré Album with Akira Eguchi and cellist Brinton Smith; and Nigunim: Hebrew Melodies, also recorded with Orli Shaham, which features the world premiere recording of a sonata written for the violinist by Avner Dorman. Dorman's Sonata is one of several new works commissioned for Mr. Shaham, who has also premiered and championed pieces by composers including William Bolcom, David Bruce, Julian Milone and Bright Sheng. 
Mr. Shaham was born in Champaign-Urbana, Illinois in 1971. He moved with his parents to Israel, where he began violin studies with Samuel Bernstein of the Rubin Academy of Music at the age of seven, receiving annual scholarships from the America-Israel Cultural Foundation. In 1981, while studying with Haim Taub in Jerusalem, he made debuts with the Jerusalem Symphony and the Israel Philharmonic. That same year he began his studies with Dorothy DeLay and Jens Ellermann at Aspen. In 1982, after taking first prize in Israel's Claremont Competition, he became a scholarship student at The Juilliard School, where he worked with DeLay and Hyo Kang. He also studied at Columbia University. 
Mr. Shaham was awarded an Avery Fisher Career Grant in 1990, and in 2008 he received the coveted Avery Fisher Prize. In 2012 he was named "Instrumentalist of the Year" by Musical America, which cited the "special kind of humanism" with which his performances are imbued. He plays the 1699 "Countess Polignac" Stradivarius and lives in New York City with his wife, violinist Adele Anthony, and their three children.