Events & Tickets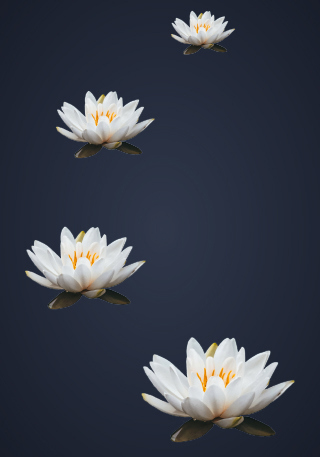 Orchestra Concert
Handel's Water Music
New World Center, Michael Tilson Thomas Performance Hall
Saturday, November 19, 2022 at 7:30 PM
Sunday, November 20, 2022 at 2:00 PM
Program
As Artistic Director of the Grammy Award-winning ensemble Apollo's Fire, Jeannette Sorrell is bringing to life the music of the past for audiences of today. Known for her brilliant interpretations of music from the Baroque and Classical periods (1600-1800), Sorrell joins NWS Fellows in performing music by four superstars of their time. George Frideric Handel moved King George I to extravagant praise with his Water Music. Its large-scale, regal score was premiered while sailing down the river Thames, its joyful notes—rooted in European dances—ringing for miles. Soprano Sonya Headlam shines in scenes from Joseph Bologne's opera The Anonymous Lover and Wolfgang Amadeus Mozart's tour de force concert aria Exsultate, jubilate. The evening culminates with dance music from Mozart's early opera Idomeneo.  
---
Water Music is NWS's celebration of Baroque and Classical favorites. Featuring conductor Jeannette Sorrell and soprano Sonya Headlam, this concert is part of the Saturday Evening Two and Sunday Symphony series. By subscribing, you secure a season of world-renowned artists performing an exciting range of orchestral music. Subscriptions for the Saturday Two Series (4 concerts) begin at $132 ($33/concert). Subscriptions to the 5-concert Sunday Symphony Series begin at $140 ($28/concert). Click here to explore the full subscriptions! 
COMPOSE YOUR OWN SUBSCRIPTION PACKAGE! 
Want to try a little of everything? Customize your own subscription of three or more concerts to exercise full creative freedom while enjoying all the flexibility and perks of being a New World Symphony subscriber. Click here to build your CYO subscription or call the Box Office at 305.673.3331 to compose your series today. 
SUBSCRIBERS ENJOY THE BEST OF NWS! 
As an NWS Subscriber, you receive amazing benefits to enjoy throughout the season, including the best seats for the lowest prices and access to our incredibly talented Fellows. Click here to learn more! 
Program
George Frideric Handel
(1685-1759)
Approx. Duration: 25 minutes

Selections from Water Music, HMV 348-350 (1714-26)

Suite No. 1 in F major, HWV 348
   Allegro
   Air: Andante
   Bourrée
   Hornpipe
   Menuet

Suite No. 3 in G major, HWV 350
   Menuets I and II
   Country Dance
   Gigue
Suite No. 2 in D major, HWV 349
   Allegro
   Hornpipe
   Bourrée
Antonio Vivaldi
(1678-1741)
Approx. Duration: 10 minutes

Concerto in B minor for Four Violins, RV 580 (1711)

Ka-Yeon Lee, Minglun Liu
Sabrina Parry, Beatrice Hsieh, violin
Joseph Bologne
(1745-1799)
Approx. Duration: 3 minutes

L'Amant anonyme (c. 1780)

Act II, Scene 1: "Enfin, une foule importune…Amour, deviant moi propice"
Wolfgang Amadeus Mozart
(1756-1791)
Approx. Duration: 15 minutes

Exsultate, jubilate, K. 165 (1773)

Allegro 
Recitative: Fulget amica dies
Tu virginum corona
Alleluja
Wolfgang Amadeus Mozart
(1756-1791)
Edited by Jeannette Sorrell
Approx. Duration: 17 minutes

Ballet Music from Idomeneo, K. 366 (1780-81)

No. 1: Chaconne 
No. 3: Passepied 
No. 4: Gavotte 
La chaconne, qui reprend 
No. 2: Pas seul de M. LeGrand 

George Frideric Handel
Selections from Water Music, HMV 348-350 (1714-26)

Approximate duration: 25 minutes
George Frideric Handel permanently settled in London in 1712, where he composed operas, oratorios and music for royal events. In the summer of 1717, King George I planned an evening of musical entertainment on the River Thames. On July 17, the King and several aristocrats boarded a royal barge at Whitehall Palace and journeyed up the river. Fifty musicians riding an adjacent barge premiered Handel's Water Music for the King and his friends. The event was reportedly quite spectacular, and spectators crowded the river in their own boats to hear the music. The King was so pleased with Handel's Water Music that he requested at least three consecutive performances of it that evening.
Musical pieces evoking the sound and sensation of water were common in many dramatic works of the time, including several of Handel's operas and cantatas. Handel's Water Music, however, is not intended to be an aural depiction of water. Rather, it is a collection of light pieces meant to be experienced during an evening on the water. Excerpts of Water Music continued to be performed in offshore masquerades and balls long after the piece's aquatic premiere.  
The Water Music is divided into three separate suites, each of which opens with a grand overture that is followed by a variety of lively dances. Today's performance features several of the most popular dance movements from each suite, including rustic hornpipes, jaunty bourrées, cheerful minuets and a lively gigue. It is easy to imagine the King and his friends dancing and enjoying a delightful evening as they floated up the River Thames to Chelsea and back.
Antonio Vivaldi
Concerto in B minor for Four Violins, RV 580

(1711)

Approximate duration: 10 minutes
More than half of Antonio Vivaldi's 500 concertos are for the violin. Vivaldi was himself a violin virtuoso and needed repertoire for his concert tours. He also worked as a composer, teacher and music director at Venice's Ospedale della Pietà. Unwanted infant girls left at the Pietà were housed and educated, and those with musical abilities were rigorously trained. The most advanced among them were deemed some of the finest professional musicians in Europe, and they regularly performed for elite guests. These women premiered many of Vivaldi's concertos from behind a lattice screen, which kept them out of the audience's direct view. 
Vivaldi's Concerto in B minor for Four Violins was published in 1711 as part of a set of 12 concertos bearing the title L'estro armónico (The Harmonic Inspiration). Dedicated to the Grand Prince of Tuscany, these early pieces had a wide reach and helped to establish Vivaldi's international reputation as a composer. The Concerto in B minor eventually made its way to Germany, where Johann Sebastian Bach copied it and arranged a version for four harpsichords.
In this B-minor Concerto, each of the four soloists has moments of individual prominence. In the exuberant opening movement, short motives are rapidly passed back and forth between the soloists. The slow opening of the second movement features sharp, dotted-rhythm figures; this is followed by a driving, forward-moving section. A fiery third movement begins with a powerful theme that returns throughout the movement. In between statements of this ritornello, the violin soloists have energetic and virtuosic passages.
Joseph Bologne
L'Amant

anonyme

(c. 1780)

Approximate duration: 3 minutes
Joseph Bologne was a violinist, fencer, conductor and composer born on the island of Guadeloupe to an enslaved Senegalese woman. Bologne's French father, who was his mother's enslaver, relocated the family to France for Joseph's education. Bologne excelled greatly in all his musical and athletic pursuits, earning the title "Chevalier de Saint-Georges" at age 19. A renowned violin virtuoso and conductor, Bologne's orchestra was the finest in Europe. Just before his official appointment as the new music director to the Paris Opera in 1776, however, a group of singers petitioned the Queen to prevent him from assuming the position because of his race.
Bologne's comic opera L'Amant anonyme (The Anonymous Lover) premiered in 1780 at the famous private theater of Madame de Montesson. The libretto tells the story of a young widow (Léontine) who has determined that she will never love again. When Léontine finds herself the recipient of numerous anonymous love letters and gifts, she confides in her friend, Valcour. The two make light of the situation, because Valcour has also supposedly sworn off romance.
Léontine sings the recitative and aria from today's program at the beginning of the second act. Trying to convince herself that she is entirely immune to love, Léontine keeps reflecting on her long-time affection for Valcour. Conflicted, she implores Amour (Cupid) to either leave her alone or open her heart to love. Later in the act, Valcour awkwardly confesses that he is Léontine's secret admirer, and the opera ends with a joyous wedding.
Wolfgang Amadeus Mozart
Exsultate

,

jubilate

, K. 165

(1773)

Approximate duration: 15 minutes
When he was 16, Wolfgang Amadeus Mozart traveled to Milan for several months to produce his opera Lucio Silla. Venanzio Rauzzini, one of the most famous castratos of the time, played a lead role in the opera. Impressed with Rauzzini's singing, Mozart composed Exsultate, jubilate for him during the opera's extended run in January 1773. Rauzzini premiered the piece a few days before Mozart's 17th birthday at the Theatine Church in Milan. Today, Exsultate, jubilate is typically performed by a soprano voice.
Mozart called Exsultate, jubilate a motet, which is a term most often associated with choral music from the Renaissance. This piece, however, is more reminiscent of Mozart's Italian operas. Rauzzini was renowned for his bravura technique and expressive delivery of virtuosic passages, and the technically demanding coloratura in Exsultate, jubilate would have expertly shown off his vocal prowess. The piece is divided into four sections—a fast, joyful aria, a recitative expressing gratitude, a slow aria petitioning the Virgin Mary and a virtuosic alleluia.
Wolfgang Amadeus Mozart
Ballet Music from

Idomeneo

, K. 366

(1780-81)

Approximate duration: 17 minutes
Wolfgang Amadeus Mozart composed his tenth opera, Idomeneo, when he was just 25 years old. Idomeneo is an opera seria set in the aftermath of the Trojan War. When Neptune saves Idomeneo, the King of Crete, from a dangerous storm at sea, the King promises that he will express his gratitude by sacrificing the first living creature he encounters on the shore. Unfortunately, the first person to greet Idomeneo is his son, Idamante. Ultimately, Neptune intervenes and orders Idomeneo to yield the throne to Idamante, rather than kill him.
Idomeneo was premiered in Munich, a city renowned for its particularly fine orchestra. Mozart utilized the instrumentalists well by creating exquisite orchestral accompaniments for the arias and by including an extended ballet in the opera. The ballet opens with a grand Chaconne that alternates a repeated refrain with contrasting sections. This is followed by a lilting Passepied, a cheerful Gavotte and a dark, energetic Chaconne. The ballet concludes with a resplendent movement in four parts, a solo dance written for the choreographer Monsieur LeGrand.  
– © Dr. Paula Maust
Dr. Paula Maust is an Assistant Professor of Music Theory at the Peabody Institute of the Johns Hopkins University and the creator of Expanding the Music Theory Canon, an extensive online collection of music theory examples by historical women and/or people of color. A book based on the website is forthcoming from SUNY Press, and she has also published articles in Women & Music and The Journal of the International Alliance for Women in Music. As a harpsichordist and organist, Paula conducts baroque opera from the keyboard, most recently directing a program of opera scenes by early modern women at Peabody. 
George Frideric Handel
(1685-1759)


Selecciones de Water Music, HMV 348-350 (1714-26)
Suite No. 1 in F major, HWV 348
   Allegro
   Air: Andante
   Bourrée
   Hornpipe
   Menuet

Suite No. 3 in G major, HWV 350
   Menuets I and II
   Country Dance
   Gigue
Suite No. 2 in D major, HWV 349
   Allegro
   Hornpipe
   Bourrée
Antonio Vivaldi
(1678-1741)


Concierto en Si menor para cuatro violines, RV 580 (1711)
Ka-Yeon Lee, Minglun Liu
Sabrina Parry, Beatrice Hsieh, violin
Joseph Bologne
(1745-1799)


L'Amant anonyme (c. 1780)
Act II, Scene 1: "Enfin, une foule importune…Amour, deviant moi propice"
Wolfgang Amadeus Mozart
(1756-1791)


Exsultate, jubilate, K. 165 (1773)
Allegro 
Recitative: Fulget amica dies
Tu virginum corona
Alleluja
Wolfgang Amadeus Mozart
(1756-1791)
Edited by Jeannette Sorrell


Ballet Music from Idomeneo, K. 366 (1780-81)
No. 1: Chaconne 
No. 3: Passepied 
No. 4: Gavotte 
La chaconne, qui reprend 
No. 2: Pas seul de M. LeGrand 

George Frideric Handel
Selecciones de Water Music, HMV 348-350 (1714-26)

Duración aproximada: 25 minutos
George Frideric Handel se estableció permanentemente en Londres en 1712, donde compuso óperas, oratorios y música para eventos de la corte. En el verano de 1717, el Rey Jorge I organizó una velada de entretenimiento musical en el río Támesis. El 17 de julio, el rey y varios aristócratas abordaron una barcaza real en el Palacio de Whitehall y embarcaron río arriba. Cincuenta músicos que viajaban en una barcaza adyacente estrenaron Water Music para el rey y sus amigos. Según se conoce, el evento fue espectacular y los espectadores llenaron el río en sus propios botes para escuchar la música. El rey estaba tan complacido con la obra Water Music de Handel que pidió al menos tres presentaciones consecutivas esa misma noche.
Piezas musicales evocando las sensaciones y sonidos del agua fueron comunes en muchos dramas de la época, incluyendo varias óperas y cantatas de Handel. Water Music, sin embargo, no pretende ser una representación auditiva del agua, sino que es una colección de piezas ligeras destinadas a ser experimentadas durante una noche en el agua. Extractos de Water Music continuaron interpretándose en bailes y mascaradas en alta mar mucho después del estreno acuático de la pieza.
Water Music está dividida en tres suites separadas, cada una de las cuales comienza con una gran obertura seguida de una variedad de danzas alegres. La presentación de hoy muestra varios de los movimientos de baile más populares de cada suite, que incluyen flautas rústicas, alegres bourrées, minuets y una animada giga. Es fácil de imaginar al rey y sus amigos bailando y disfrutando de una agradable velada mientras navegaban sobre el río Támesis hasta Chelsea y de regreso.
Antonio Vivaldi
Concierto en Si menor para cuatro violines, RV 580
 

(1711)


Duración aproximada: 10 minutos

Más de la mitad de los 500 conciertos de Antonio Vivaldi son para violín. Vivaldi fue un virtuoso del violín y necesitaba repertorio para sus giras de conciertos. También trabajaba como compositor, profesor y director musical en el Ospedale della Pietà en Venecia. La institución proveía hospedaje y educación a las niñas pequeñas no deseadas que eran entregadas ahí,  y aquellas con habilidades musicales eran rigurosamente entrenadas. Las más avanzadas entre ellas resultaban ser de las mejores músicos profesionales de Europa, y actuaban regularmente para invitados de élite. Estas mujeres estrenaban muchos de los conciertos de Vivaldi desde atrás de una pantalla de celosía, la cual las mantenía fuera de la vista directa de la audiencia.

El Concierto de Vivaldi en Si menor para cuatro violines fue publicado en 1711 como parte de un set de 12 conciertos con el título de L'estro armonico (La inspiración armónica). Dedicados al Gran Príncipe de Toscana, estas piezas tempranas de Vivaldi tuvieron un gran alcance y lo ayudaron a establecer su reputación internacional como compositor. El Concierto en Si menor llegó eventualmente a Alemania, donde J.S. Bach lo copió y arregló en una versión para cuatro clavicémbalos.

En este Concierto en Si menor, cada uno de los cuatro solistas tiene momentos de prominencia individual. En el exuberante primer movimiento, los motivos breves se intercambian rápidamente entre los solistas. El comienzo lento del segundo movimiento presenta figuraciones rítmicas con puntillo; seguido de una enérgica y movida sección. El fogoso tercer movimiento abre con un poderoso tema que retorna a través del movimiento, con pasajes virtuosísticos de los violines solistas.
Joseph Bologne
Acto II, Escena I de 

L'Amant

anonyme

 

(c. 1780)


Duración aproximada

: 3 minutos

Joseph Bologne fue un violinista, esgrimista, director de orquesta y compositor nacido en la isla de Guadalupe de una madre esclava. El padre francés de Bologne, quien era el amo de su madre, relocalizó la familia a Francia para la educación de Joseph. Bologne se destacó grandemente en todas sus actividades musicales y atléticas, ganando el título de "Chevalier de Saint-Georges" a la edad de 19 años. Un renombrado virtuoso del violín y director de orquesta, la orquesta de Bologne era la mejor de Europa. Sin embargo, justo antes de su nombramiento oficial como nuevo director musical de la Ópera de París en 1776, un grupo de cantantes le pidieron a la reina que le impidiera asumir la posición a causa de su raza.

La ópera cómica de Bologne L'Amant anonyme (El amante anónimo) se estrenó en 1780 en el famoso teatro privado de Madame de Montesson. El libreto cuenta la historia de una joven viuda (Léontine), quien ha decidido que nunca volverá a enamorarse. Cuando Léontine comienza a recibir numerosas cartas de amor anónimas, lo confiesa con su amigo, Valcour. Los dos toman la situación a la ligera, porque Valcour también ha renunciado al romance.

Léontine canta el recitativo y aria del programa de hoy al principio del segundo acto. Tratando de convencerse a sí misma de que es completamente inmune al amor, Léontine continúa reflexionando sobre su cariño de tanto tiempo por Valcour. En conflicto, le implora a Amour (Cupido) que la deje en paz o que abra su corazón al amor. Más tarde en el acto, Valcour confiesa con vergüenza que es el admirador secreto de Léontine, y la ópera termina con una alegre boda.
Wolfgang Amadeus Mozart
Exsultate

,

 

jubilate

, K. 165
 

(1773)


Duración aproximada

: 15 minutos

Cuando tenía 16 anos, Mozart viajo a Milán por varios meses para producir su ópera Lucio Silla. Venanzio Rauzzini, uno de los más famosos castratos de la época, tenía un rol principal en la ópera. Impresionado con la voz de Rauzzini, Mozart compuso Exsultate, jubilate para él durante  la extensa temporada de la ópera en enero de 1773. Rauzzini estrenó la obra unos días después, antes del cumpleaños 17 de Mozart en la iglesia Teatina de Milán. Actualmente, Exsultate, jubilate es típicamente interpretada por una soprano.

Mozart catalogó a Exsultate, jubilate como un motete, lo cual es un género asociado típicamente con la música coral del Renacimiento. Esta pieza, sin embargo, nos recuerda más a las óperas en italiano de Mozart. Rauzzini es conocido por su técnica de bravura y su expresividad en pasajes virtuosos, y la exigente coloratura de Exsultate exhibiría expertamente su poderío vocal. La obra está dividida en cuatro secciones, un aria rápida y animada, un recitativo expresando gratitud, un aria lenta rezándole a la Virgen Maria y un virtuoso Alleluia.
Wolfgang Amadeus Mozart
Selecciones de

Idomeneo

, K. 366
 

(1780-81)


Duración aproximada

: 17 minutos

W. A. Mozart compuso su décima opera, Idomeneo, cuando tenía solo 25 años. Idomeneo es una ópera seria ambientada después de la Guerra de Troya. Cuando Neptuno salvó a Idomeneo, el Rey de Creta, de una peligrosa tormenta en el mar, el Rey promete que expresará su gratitud sacrificando la primera criatura viviente que encuentre en la orilla. Desafortunadamente, la primera persona en saludar a Idomeneo fue su hijo, Idamante. Finalmente, Neptuno interviene y ordena a Idomeneo que ceda el trono a Idamante, en vez de matarlo.

Idomeneo se estrenó en Múnich, una ciudad reconocida por su excelente orquesta. Mozart utilizó bien a sus músicos, creando acompañamientos orquestales exquisitos para las arias e incluyendo un ballet extenso en la ópera. El ballet abre con una gran Chacona que alterna un estribillo repetido con secciones contrastantes.  A esto le sigue un melodioso Pasapié, una alegre Gavota y una oscura, energética Chacona. El ballet concluye con un resplandeciente movimiento en cuatro partes, una danza para solista escrita para el coreógrafo Monsier LeGrand.  

– © Dr. Paula Maust

Dr. Paula Maust es Profesora Asistente de Teoría Musical en el Instituto Peabody de la Universidad John Hopkins y creadora del sitio web Expanding the Music Theory Canon, una extensa colección de ejemplos de teoría musical escritos por mujeres históricas y/o personas de color. Un libro basado en el sitio web será publicado próximamente por SUNY Press, y también ha publicado artículos en Women & Music y The Journal of the International Alliance for Women in Music. Como clavecinista y organista dirige ópera barroca desde el teclado, y más recientemente dirigió un programa de escenas de ópera de mujeres modernas en Peabody.

Translation by Maria Paulina García
Jeannette Sorrell, conductor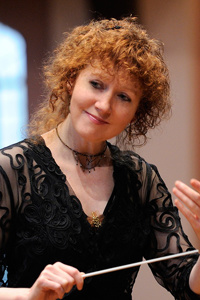 Grammy Award-winning conductor Jeannette Sorrell is recognized internationally as one of today's most compelling interpreters of Baroque and Classical repertoire. She is the subject of the 2019 documentary by Academy Award-winning director Allan Miller, Playing with Fire.
Ms. Sorrell studied conducting at the Aspen and the Tanglewood music festivals under Leonard Bernstein and Roger Norrington, and harpsichord with Gustav Leonhardt in Amsterdam. She won First Prize in the Spivey International Harpsichord Competition, competing against over 70 harpsichordists from Europe, Israel, the United States and the Soviet Union.
Ms. Sorrell is the founder of Apollo's Fire and has led the renowned ensemble as conductor and harpsichord soloist at London's BBC Proms, Carnegie Hall, Madrid's Royal Theatre and London's Wigmore Hall, as well as the Tanglewood, Ravinia and Boston Early Music festivals, among others. Ms. Sorrell and Apollo's Fire have released 26 commercial CDs, including eight bestsellers on the Billboard classical chart and a 2019 Grammy Award winner. Her recordings include the complete Brandenburg Concertos, J.S. Bach's St. John Passion, Handel's Messiah and the Monteverdi Vespers.
In demand as a guest conductor with symphony orchestras and period ensembles alike, Ms. Sorrell appears this season with the Seattle Symphony, Philadelphia Orchestra and Orquesta Sinfónica de Castilla y León. She has repeatedly conducted the Pittsburgh Symphony, St. Paul Chamber Orchestra, Utah Symphony and New World Symphony, and led the National Symphony at the Kennedy Center, Los Angeles Chamber Orchestra, Seattle Symphony, Opera St. Louis with the St. Louis Symphony, Philharmonia Baroque, Florida Orchestra, Calgary Philharmonic, North Carolina Symphony and Royal Northern Sinfonia (U.K.), among others. Ms. Sorrell has attracted national attention and awards for creative programming, using contextual and dramatic elements. She has received an honorary doctorate from Case Western University and an award from the American Musicological Society.
Sonya Headlam, soprano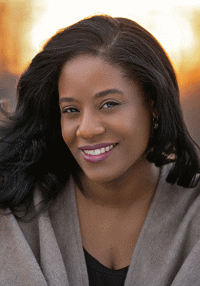 Soprano Sonya Headlam is a passionate and dynamic performer and vocal artist. Her career has taken her all over the world, from South America and the Caribbean to Europe and Asia, and she remains active in the New York/New Jersey area as a performer of vocal recitals, chamber music, oratorio and operatic repertoire. She has been lauded for her beautiful sound and a special ability to connect with her audience.
Ms. Headlam's recent performances include appearances as First Fairy in Mendelssohn's A Midsummer Night's Dream, as well as the soloist in Leonard Bernstein's Symphony No. 1. Career highlights include her critically acclaimed American Affairs and Ecstasy performances with One World Symphony, in addition to a solo Christmas concert, which was webcast live from Trinity Church Wall Street in Downtown Manhattan. In 2010 Ms. Headlam made her Carnegie Hall debut as the soprano soloist in Vaughan Williams' Dona Nobis Pacem and Haydn's Paukenmesse with Distinguished Concerts International New York.
As a concert artist, Ms. Headlam has been a frequent soloist with New York's "hippest orchestra," One World Symphony, and has also been a featured soloist with the Greenwich Choral Society, Bronx Orchestra, Master Singers of Milwaukee and Willow Ensemble. Additional past concert engagements include Faure's Requiem, Haydn's Missa Brevis: St Joannis de Deo, Handel's Messiah, Brahms' German Requiem and Mahler's Fourth Symphony.
Equally comfortable on the operatic stage, Ms. Headlam's roles include Lakmé, Frasquita in Carmen, Musetta in La bohème, Barbarina in The Marriage of Figaro, Laurie in The Tender Land and Lucia in Benjamin Britten's The Rape of Lucretia. Ms. Headlam has also been involved in contemporary opera and has performed roles in two world premieres: Michael Sahl's Katrina: Voices of the Lost, featured at the Tribeca New Music Festival, and a reading of Richard Thompson's The Mask in the Mirror in an event sponsored by New York City and presented by the City University of New York.
Born of Jamaican parentage, Ms. Headlam maintains close ties with the Caribbean where she has been active as a recitalist and soloist including a tour of Guadeloupe with members of the Cuban Philharmonic.
Ms. Headlam holds performance degrees from Miami University of Ohio, and received additional training at Mannes College of Music in New York City. She is currently pursuing a Doctor of Musical Arts degree in Voice Performance at the Mason Gross School of the Arts, Rutgers University.