Events & Tickets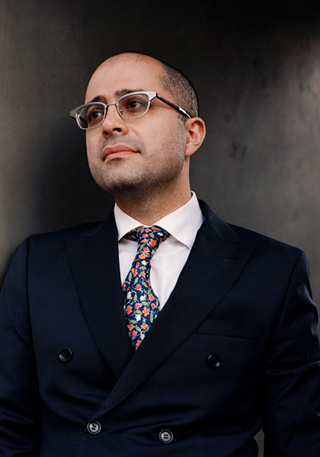 Chamber Music
HARPSICHORD HERO
New World Center
Sunday, March 15 at 2:00 PM
Mahan Esfahani, harpsichord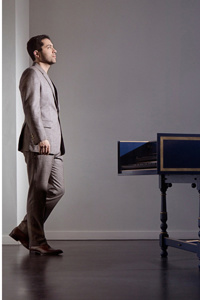 Mahan Esfahani has made it his life's mission to rehabilitate the harpsichord in the mainstream of concert instruments, and to that end his creative programming and work in commissioning new works have drawn the attention of critics and audiences across Europe, Asia and North America. He was the first and only harpsichordist to be a BBC New Generation Artist (2008-2010), a Borletti-Buitoni prizewinner (2009) and a nominee for Gramophone's Artist of the Year (2014, 2015 and 2017).
Mr. Esfahani's recent and upcoming highlights include his Vienna Musikverein debut, a tour with the Academy of St Martin in the Fields and residencies with the Royal Liverpool Philharmonic and Royal Northern Sinfonia. Building on the successes of two full evenings of new music for harpsichord and electronics at the Tectonics Festival and at the Barbican, he continues this work at Berlin's Academy of Arts and Prague's Contempuls and Autumn Strings Festivals, including continuing work in promoting the modern re-discovery of the late Luc Ferrari's Musique socialiste: Programme commun (1972) for harpsichord and tape. Particularly renowned for his championing of contemporary music, Mr. Esfahani has commissioned and premiered solo works and concertos from such composers as George Lewis, Bent Sorensen, Anahita Abbasi, Sunleif Rasmussen, Daniel Kidane, Laurence Osborne, Gary Carpenter, Harold Meltzer, Elena Kats-Chernin and Miroslav Srnka.
Mr. Esfahani's richly-varied discography includes six critically-acclaimed recordings for Hyperion and Deutsche Grammophon, garnering one Gramophone Award, two BBC Music Magazine Awards, a Diapason d'Or and 'Choc de Classica' in France, and an ICMA.
Mr. Esfahani studied musicology and history at Stanford University, where he first came into contact with the harpsichord in the class of Elaine Thornburgh. Following his decision to abandon the law for music, he studied harpsichord privately in Boston with Peter Watchorn before completing his formation under the celebrated Czech harpsichordist Zuzana Růžičková. Following a three-year stint as Artist-in-Residence at New College, Oxford, he continues his academic associations as an honorary member at Keble College, Oxford, and as professor at the Guildhall School of Music and Drama in London. He can be frequently heard as a commentator on BBC Radio 3 and Radio 4 and as a host for such programs as Record Review, Building a Library and Sunday Feature, as well as in live programs with the popular mathematician and presenter Marcus du Sautoy; for the BBC's Sunday Feature he is currently at work on his fourth radio documentary following two popular programs on such subjects as the early history of African-American composers in the classical sphere and the development of orchestral music in Azerbaijan. Born in Tehran in 1984 and raised in the United States, he lived in Milan and then London for several years before taking up residence in Prague.
Musicians of the New World Symphony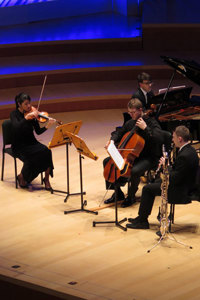 A laboratory for the way music is taught, presented and experienced, the New World Symphony consists of 87 young musicians who are granted fellowships lasting up to three years. The fellowship program offers in-depth exposure to traditional and modern repertoire, professional development training and personalized experiences working with leading guest conductors, soloists and visiting faculty. 
NWS Fellows take advantage of the innovative performance facilities and state-of-the art practice and ensemble rooms of the Frank Gehry-designed New World Center, the campus of the New World Symphony and home of the Knight New Media Center.
In the hopes of joining NWS, nearly 1,000 recent music school and conservatory graduates compete for available fellowships each year. The Fellows are selected for this highly competitive, prestigious opportunity based on their musical achievement and promise, as well as their passion for the future of classical music.