Events & Tickets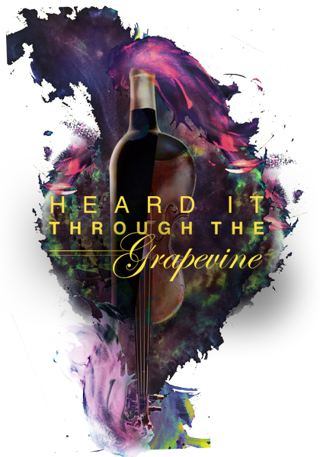 Special Event
HEARD IT THROUGH THE GRAPEVINE
New World Center, Michael Tilson Thomas Performance Hall
Friday, January 6 at 7:30 PM
General Admission Seating

6:30 PM: Doors Open & Meet the Instruments
7:30 PM: Concert
Post-Concert Reception with the Sommelier, Host and Musicians
Join us for a New World take on Old World Wines! Take "flight" during this exclusive one-night-only experience, designed to delight your ears and stimulate your palate with a concert-length series of music and wine pairings. A musical twist on the traditional food and wine pairing, this event explores how combining music and wine enhances the enjoyment of both.
Envisioned, produced and hosted by New World Symphony Cello Fellow Hilary Glen, this interactive evening is sure to engage your senses in new ways. Master Sommelier Virginia Philip will guide the evening as musical selections are performed by the talented musician-Fellows of the NWS. Wines will be provided by Southern Glazer's Wine & Spirits of Florida. Additional wines will be available for purchase during and after the performance.
Ticketholders must be 21 years of age or older and must present valid ID for entry.
This listing is for the $40 General Admission seating.
Program
Part I:
G.H. Mumm Brut Cordon Rouge
Lili Boulanger:  D'un matin de printemps (Of a Spring Morning) (1917-18)
(1893-1918)
Selbach Riesling Kabinett 2015

George Frideric Handel:  Concerto Grosso in B-flat major, Op. 3, No. 1, HWV 312 (1710)
(1685-1759)                            I. Allegro
                                                III. Vivace
Kruger-Rumpf Estate Riesling Trocken 2015
Ellen Taafe Zwilich:  Concerto Grosso (1985)
(b. 1939)                          I. Maestoso
                                         II. Presto
Weinbau Sattler Zweigelt 2014
Franz Schubert:  Quintet in A major for Piano and Strings, D. 667, "Trout" (1819)
(1797-1828)              IV. Andantino—Allegretto
Franz Liszt:  Hungarian Rhapsody No. 2 in C-sharp minor (1847)
(1811-1886)
                              I N T E R M I S S I O N
Part II:
Giovanni Gabrieli:  Canzon per sonare No. 2 for Brass (c.1600)
(1557-1612)
Castello di Gabbiano Chianti Classico DOCG
Jennifer Higdon:  blue cathedral (2000)
(b. 1962)
Luigi Bosca Malbec 2013
Dolly Parton:  "Rockin' Years" (1991)
(b. 1946)
Kenny Baker/Bill Monroe:  "Jerusalem Ridge" (1970)
(1926-2011)/(1911-1996)
               Windsor Folk Family
               Joy Adams, cello and vocals; Zachary Piper, fiddle
               Rob Saunders, mandolin and vocals; Sam Feinstein, bass
Alberto Ginastera:  Variaciones concertantes (1953)
(1916-1983)
Camille Saint-Saëns:  Bacchanale from Samson and Delilah (1877)
(1835-1921)
Hilary Glen, host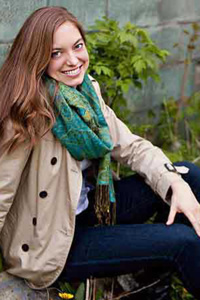 Praised as a "standout performer" who has successfully "taken on the demanding and most expressive responsibilities assigned to [her] instrument," Hilary Glen is a third-year Cello Fellow at the New World Symphony.
Making her stage debut at the age of six, Dr. Glen caught the performing bug early. Since then, she has performed nearly everywhere, including a mountainside in the Italian Alps, Carnegie Hall, the Rochester Jazz Festival and the Bliss Center in Belize. She has collaborated with many musicians including Joshua Bell, Gil Shaham, Mikail Kopelman, Gary Hoffman, Yefim Bronfman and John Adams.
A passionate chamber musician, Dr. Glen coordinates and performs with several small ensembles including her collaborative company, Chamber Ballet Brockport. Her ensembles have played at a wide variety of national and international venues including the Kennedy Center, as well as local schools, churches, coffee shops, hospitals, sidewalks and senior living centers.
Dr. Glen is a devoted teacher and believes that music provides a crucial outlet for creativity and expression. She regularly visits schools to present experience-based workshops and is dedicated to bringing music to underserved areas. In the 2015-16 season, Dr. Glen traveled with her string quartet to perform and present masterclasses as part of her educational outreach initiatives.
Dr. Glen completed her bachelor's degree at Indiana University, where she studied under the renowned performer and pedagogue, Janos Starker. She earned her master's degree and doctorate, studying under esteemed teacher Alan Harris, at the Eastman School of Music. When not playing the cello, Dr. Glen can be found singing, exploring the outdoors and/or dancing.
Dean Whiteside, conductor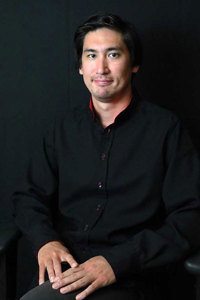 Dean Whiteside was born in New York City and trained in Vienna at the University of Music and Performing Arts. He is a former New World Symphony Conducting Fellow. Mr. Whiteside is founder and director of the Nashville Sinfonietta, hailed by The Tennessean as "a virtuoso band." He opened the Blair School of Music's 2013-14 season directing a multimedia realization of Haydn's Seven Last Words of Our Savior on the Cross called "innovative" by The Tennessean and "deeply meditative and satisfyingly original" by ArtsNash. 
Mr. Whiteside's European debut came in 2011 after winning the Jorma Panula Blue Danube Masterclass and Competition. He has conducted orchestras such as the Boston Symphony, Danish National Symphony, Jacksonville Symphony, Juilliard Orchestra, Opéra Orchestre National Montpellier, Orlando Philharmonic, Polish Baltic Philharmonic, Sibiu Philharmonic, Tonhalle Orchestra Zurich, Tokyo Philharmonic, Wiener Kammerorchester and Zagreb Philharmonic, as well as the Vanderbilt Orchestra on a five-city tour of China. He has served as Cover Conductor to the Dallas Symphony and San Francisco Symphony.
Mr. Whiteside is the winner of the American Prize in Conducting and received second prize and the Zagreb Philharmonic Orchestra Award at the Sixth International Competition of Young Conductors Lovro von Matačić. Other awards include the 2017 Mahler Conducting Fellowship, Bruno Walter Memorial Foundation Conducting Scholarship, Croatian Composers' Society Award, David Effron Conducting Fellowship, Bayreuth Festival Scholarship and David Rabin Performance Prize. He has received fellowships from the Aspen Music Festival, Atlantic Music Festival, Cabrillo Festival of Contemporary Music and Castleton Festival.
Mr. Whiteside has worked closely with such conductors as Bertrand de Billy, Fabio Luisi, Lorin Maazel, Jun Märkl, Kurt Masur, Jorma Panula, Leonard Slatkin and Robert Spano. He began his conducting studies with Robin Fountain at Vanderbilt University.
Virginia Philip, master sommelier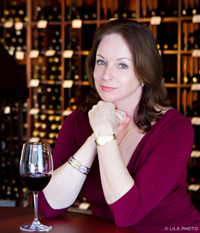 Master Sommelier Virginia Philip's career includes a list of recognition spanning more than a decade.  An expert among experts, her mastery and opinion is sought by journalists, colleagues and other sommeliers alike.  In 2002 Philip became the 11th woman in the world to earn the extraordinary accreditation of Master Sommelier, the highest certification of international proficiency (today there are only 26 women out of 206 professionals worldwide).  She has won the title of "Best Sommelier of the United States from the American Sommelier Association for 2002-2006.  With continuing acknowledgment of her skill, the eminent James Beard Foundation nominated Philip for Outstanding Wine & Spirits Professional 2012.  On May 23, 2015, Virginia was bestowed with one of the highest honors of "Honorary Doctorate Degree of Oenology" from her alma mater Johnson & Wales.
Philip utilizes her profound understanding of wine and her adaptable approach across a gamut of outlets.  As Master Sommelier for the iconic The Breakers Palm Beach, Philip leads the beverage department for nine restaurants and bars – including the newly launched and über popular HMF – 14 wine lists including the resorts prized 1,600 selection list, which won Wine Spectators Grand Award every year since its inception in 1981.  In addition, working in tandem with Mas la Chevalière wine making team in Languedoc, France, Philip creates The Breaker's house wine blend, a program she initiated and implemented in 2004.
Philip is knowledgeable, yet approachable, current and well-connected to the industry.  Emphasizing these traits, she fulfilled a lifetime dream when she opened the Virginia Philip Wine Shop & Academy off Clematis Street in the heart of downtown West Palm Beach.  With approximately 650 personally-selected offerings, the boutique shop offers an outlet for her to share her extensive knowledge and generous demeanor to guests, often in a one-on-one basis.  The Academy also satisfies Philip's passion for teaching, and provides a space where she offers weekly wine education programs and guest appearances from national and international winemakers.  The significance of her instruction may also be seen in her editorial contributions to Yachts International.
Philip's expertise is called upon in a variety of judging competitions including the Decanter World Wine Awards in London, The American Fine Wine Competition and the Dallas Morning News competition.   Philip has been a perennial favorite at annual events such as the Palm Beach Food & Wine Festival and the South Beach Food & Wine Festival where she has led wine-tasting sessions and judged cooking competitions.  She assisted with the Vanilla Puddin' wine featuring Gabrielle Union.  She has also been appointed as a consultant to Seminole Casino Coconut Creek.  In the Spring of 2015, Philip co-created and launched the "Livernano 90 C Lo Cal" wine collection with partner Gudrun Cuillo of Livernano winery.
Philip's interest in wine began at an early age, studying the subject in college and working at a vineyard during the summer.  She graduated Magna Cum Laude in 1989 with a BS in Hotel and Restaurant Management from Johnson & Wales University.  Prior to her arrival at the Breakers Palm Beach, she worked at many accredited resorts and restaurants, most notably the Five Diamond/Five Star Award winning resort The Little Nell in Aspen, Colorado. 
Master Sommelier Virginia Philip has brought notoriety and attention to the outlets she supports with appearances on "The Today Show" and the Food Network and recognition in Food & Wine, Town & Country, Wine Spectator, Wine Enthusiast, Wine Country Living and Decanter.  And her passion to taste and learn and, especially, to share her expertise on this subject will continue to grow and evolve with each new project.