Events & Tickets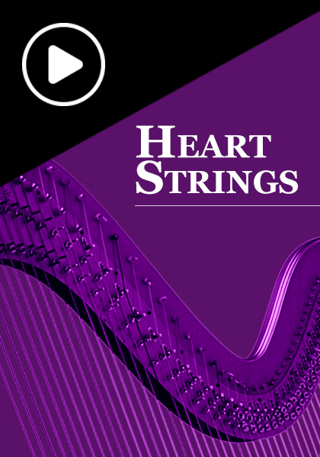 Online Event
Heart Strings: Florence Price & Johannes Brahms
Online Event
Saturday, February 13, 2021 at 7:30 PM ET
Program
Sponsored by:

NWS kicks off its Spring 2021 season with a two-week series devoted to the music our hearts need right now -- soaring, lyrical works that exude pure emotional bliss. The series' featured composers--Samuel Coleridge-Taylor, Ludovic Lamothe, Johannes Brahms, William Grant Still and Florence Price--embraced the Romantic era's sweeping musical gestures to create melodies that appeal to the heart, heal and provide an escape.
NWS thanks its 2020-21 donors.
Program
Florence Price
(1887-1853)
Approx. Duration: 18 minutes

Quartet No. 2 in A minor for Strings (1935)

II. Andante cantabile
III. Juba: Allegro


Chelsea Sharpe, violin I; Carson Marshall, violin II
Spencer Ingersoll, viola; Chava Appiah, cello
Johannes Brahms
(1833-1897)
Approx. Duration: 7 minutes

Trio No. 1 in B major for Violin, Cello and Piano, Op. 8 (1854; revised 1899)

II. Scherzo: Allegro molto
Michelle Cann, piano
Sophia Bernitz, violin
Amy Sunyoung Lee, cello
Johannes Brahms
(1833-1897)
Approx. Duration: 6 minutes

Ballade in D major, Op. 10, No. 2 (1854)

Johannes Brahms
(1833-1897)
Approx. Duration: 6 minutes

Serenade No. 2 in A major, Op. 16 (1858-59; revised 1875)

Chad Goodman, conductor
Johanna Gruskin, Leah Stevens, flute; Elizabeth Lu, piccolo
Joo Bin Yi, Victoria Chung, oboe
Kelsi Doolittle, Jesse McCandless, clarinet
Justin Cummings, Amelia del Caño, bassoon
Corbin Castro, Jessica Elder, horn
Sam Pedersen, Gabe Napoli, Stephanie Block, Peter Ayuso, Jacquelyn O'Brien, viola
Ben Fryxell, Vivian Chang, James Churchill, Emily Yoshimoto, cello
Kathryn Bradley, Antonio Escobedo, Eric Windmeier, bass
Florence Price
(1887-1953)
Approx. Duration: 19 minutes

Quintet in A minor for Piano and Strings (c. 1930; virtual premiere)

Allegro non troppo
Andante con moto
Juba
Scherzo
Michelle Cann, piano
Ka-Yeon Lee, violin I; Ethan Hoppe, violin II
Stephanie Block, viola; Clare Bradford, cello
Florence Price
Quartet No. 2 in A minor for Strings (1935)

Approximate duration: 18 minutes
At a time when America's elite musical circles were essentially closed to women, let alone women of color, the African-American composer and pianist Florence Price asserted her place in classical music with an array of masterfully crafted scores that are only just now earning the mainstream recognition they deserve. Building on her studies at the New England Conservatory of Music, Price developed a compositional voice steeped in her cultural experience, informed by the racial tension in her hometown of Little Rock and her time in the creative hotbed of Chicago during the Great Migration. With the premiere of Price's First Symphony in 1933, the Chicago Symphony became the first major orchestra to perform a work by an African-American woman.
Price's most celebrated compositions merged the standard forms and ensembles of classical music with musical material rooted in African-American culture. That endeavor continued a path popularized in the 1890s by the Czech visitor Antonín Dvořák, who famously tried his own hand at weaving tropes from spirituals and Native American music into his Symphony No. 9, "From the New World," composed while he was directing a music school in New York. He also trained leading Black composers including Will Marion Cook and Harry Burleigh, who made their marks in music theater and art song, respectively. A generation later, Price brought similar musical elements squarely back into the concert hall, like when she placed a Juba dance in her breakthrough First Symphony instead of a typical scherzo—a pattern she repeated in her String Quartet No. 2 from 1935 (and many other works that followed a traditional four-movement structure).
A letter Price wrote to a conductor in 1943 speaks to the personal way she used these cultural markers to forge the "new, independent art" that Dvořák affirmed when he arrived in America to help train Price's forebears. "No attempt," she wrote, "has been made to project Negro music solely in the purely traditional manner. None of the themes are adaptations or derivations of folk songs. The intention behind the writing of this work was a not too deliberate attempt to picture a cross-section of present-day Negro life and thought with its heritage of that which is past, paralleled or influenced by contacts of the present day."
Price referenced spirituals and folk songs by crafting singable melodies using the same kinds of scales and modes as found in traditional music, but her sturdy structures and daring harmonic colorations showed her to be a fully developed modern composer with deep grounding in the Beethoven-Brahms-Dvořák lineage of string quartet mastery. There are subtle thematic links that give the quartet a cyclical nature, such that the ear on some level might recognize that the slow movement's first phrases in a major key are cousins of the quartet's opening statement in a minor key, or that the bouncy theme of the finale renders those same telltale intervals in yet another form.
The Juba third movement makes the most explicit nod to Black folkloric culture, but even that reference needs to be placed within a broader context of appropriation and racism in popular music. The name, besides being the largest city in what is now South Sudan, came from a dance style full of slapping, stomping and other body percussion—a tradition developed by slaves in the American South, with roots in African dance. By Price's lifetime, such sources had gone through generations of assimilation into popular culture, starting with performances in the racist minstrel shows of the mid-19th century, first by white performers in blackface, and later by Black performers who also appeared in blackface. Such music formed the nucleus of popular styles like cakewalk and ragtime (exemplified in the piano music of Scott Joplin from around the turn of the 20th century), and it was this that Price referenced in her playfully syncopated quartet movement.
Johannes Brahms
Trio No. 1 in B major for Violin, Cello and Piano, Op. 8 (1854; revised 1899)

Approximate duration: 7 minutes
When Johannes Brahms, at the age of 20, first composed his Piano Trio No. 1 in B major, he was practicing an art form rooted more in the past than in the present. His early work looked to the examples of his new friends and mentors, Robert and Clara Schumann, who each wrote important trios for piano, violin and cello. Beyond those immediate precedents, Brahms honored the lineage that stretched from Haydn and Mozart, through Beethoven and Schubert, and on to Mendelssohn, a good friend to the Schumanns and a strong influence on their chamber music sensibilities.
Forty-five years later, Brahms decided to revisit his First Piano Trio. "It will not be so wild as it was before," Brahms wrote to his old friend Clara, and the 1889 version indeed tightened certain structures and switched out several themes. In the Scherzo second movement, frisky outer sections in B-minor recall Mendelssohn's bewitching scherzos, contrasted against a central trio section in B-major, part of a recurring conflict between the major and minor keys that kept even the revised Trio plenty wild.
Johannes Brahms
Ballade in D major, Op. 10, No. 2

(1854)


Approximate duration: 6 minutes

Brahms wrote the four Ballades of Opus 10 during the emotionally turbulent summer of 1854. Just months earlier, he had been welcomed warmly into the musical circle of the Schumann family, but then the ever-unstable Robert Schumann attempted suicide and was confined to an asylum, and Brahms rushed back to Düsseldorf to help Clara Schumann manage her family and coordinate Robert's care (a crucial role since the doctors forbade the husband and wife to see each other). Brahms was just 21, immensely talented and still forming his musical personality, thrust between his addled mentor and an extraordinary older woman he couldn't help but fall in love with, to whatever extent he could admit it to himself. He sorted out some of those swirling feelings in his music, including the Ballades that marked his first foray into the short, poetic forms of piano music that had been Robert's earliest calling card—a style that was all the more affecting when filtered through Clara's pianistic brilliance.

As a genre of piano music, the Ballade style that Chopin originated was associated with narrative storytelling, however abstract. Brahms brought it closer to the historic tradition of ballad poetry from which it took its name, going so far as to link the first of his four Ballades to a particular ballad poem from Scotland. There is no story associated with the Ballade No. 2 in D Major, other than a comforting character that offsets the minor-key angst of the first. Schumann never wrote a Ballade, but his solo piano music was full of literary references and imagined characters representing divergent extremes, and it is clear how Brahms took inspiration from the volatile genius he so admired. 

 
Johannes Brahms
Serenade No. 2 in A major, Op. 16 (1858-59; revised 1875)

Approximate duration: 6 minutes
Brahms wanted desperately to live up to the promise his late mentor Robert Schumann had seen in him as a budding master of the orchestra, but first the young composer had to find a way to make his reverence for music of the past an asset, rather than an obstacle. The shadow that darkened his path most frighteningly was that of Beethoven, and it was not until he was in his forties that Brahms found his footing with two of Beethoven's signature genres, symphonies and string quartets.
At a time when the path to immortality was far from certain for Brahms, a series of experiments with larger forms provided a crucial way forward. Between 1857 and 1859 he drafted two Serenades rooted in the type of casual evening entertainment adored in Mozart's Austria, which allowed for a detour around the serious implications of the symphony. The First Serenade began in a compact form as a nonet for winds and strings, and the Second Serenade emerged a year later with a limited scoring of its own that omitted violins from the standard string complement. That instrumentation shaped the piece's personality, emphasizing the woodwind choir (and its outdoor associations stretching back to Mozart's time) and clearing out sonic space for the violas to impart their special warmth in melodic roles. Much of the musical material has an antique patina, including the Rondo finale that has something of a hunting character in the style of Haydn.
Florence Price
Quintet in A minor for Piano and Strings (c. 1930; virtual premiere)

Approximate duration: 19 minutes
Even with the success of her First Symphony and the high quality of her characteristic works from the 1930s, Florence Price faced continual obstacles in her career as a female composer of African descent. She was able to publish some of her piano music and songs (i.e., genres that particularly fit gender stereotypes ascribed to women in music), but the vast majority of her music went unpublished. (Much of it was lost for decades until a serendipitous find in 2009, when a couple preparing to renovate an abandoned house in rural Illinois found boxes of manuscripts stored in what had been Price's summer home.) The limited fame she did achieve came mostly from her arrangements of spirituals, especially thanks to performances by the legendary contralto Marian Anderson; it was Price's arrangement of "My Soul's Been Anchored in the Lord" that served as the climax of the historic 1939 recital Anderson gave at the Lincoln Memorial. Price also had her talents as a pianist to sustain her, both as a performer and as a teacher, and she was preparing for a long-overdue debut tour of Europe when she died of a stroke at the age of 66.
There are strong resemblances between this unpublished Piano Quintet and the String Quartet No. 2 of the same key. In its opening movement, themes redolent of spirituals and the pentatonic modes of folksong define the melodic material, and even when rendered by instruments the motives have a vocal quality in their sighing phrases and expressive shapes. Going beyond the modest harmonic exploration of the Quartet, this sonata-form essay shows how well Price had absorbed the lessons of Beethoven and Brahms to marry elemental motives with harmonic freedom.
For the slow movement, similar patterns and intervals return in the parallel key of A-major, giving the tender melody a hymn-like grace. Like the Quartet, the Quintet again labels its light-hearted third movement a Juba; as before, the syncopated rhythms represent the continuum of influences from rags and cakewalks of the 1890s than the body percussion styles associated with juba and hambone dances from the time of slavery.
Having replaced the customary Scherzo third movement, Price used that heading associated with musical joking for her finale. The devilishly fast tempo and triplet pulse jibe with the Classical scherzo tradition, but the muscular figurations and virtuosic runs, built again from those spiritual-like note groupings in A-minor, are weightier than would be expected from a scherzo. She could just as easily have called it a tarantella, that Italian tradition associated with pouring all of one's energy into a whirlwind dance, as if life depended on it—ostensibly to protect the dancer after a poisonous tarantula bite, according to legend. Price certainly knew what it meant to fight for her musical life and never give up.
-- © 2021 Aaron Grad
Aaron Grad is a composer, guitarist and writer based in Seattle. Besides providing program notes for the New World Symphony, he has been the Orpheus Chamber Orchestra's program annotator since 2005 and also contributes notes to the Saint Paul Chamber Orchestra and Seattle Symphony.
Michelle Cann, piano
"A compelling, sparkling virtuoso" (Boston Music Intelligencer), pianist Michelle Cann made her orchestral debut at age 14 and has since performed as a soloist with numerous orchestras including The Philadelphia Orchestra, Cleveland Orchestra, Cincinnati Symphony and New Jersey Symphony.
A champion of the music of Florence Price, Ms. Cann performed the New York City premiere of the composer's Piano Concerto in One Movement with The Dream Unfinished Orchestra in 2016 and the Philadelphia premiere with The Philadelphia Orchestra in February 2021, which The Philadelphia Inquirer called "exquisite."
Highlights of Ms. Cann's 2021–22 season include debut performances with the Atlanta, Detroit and St. Louis symphonies, as well as her Canadian concert debut with the National Arts Centre Orchestra in Ottawa. She also receives the 2022 Sphinx Medal of Excellence, the highest honor bestowed by the Sphinx Organization, and the 2022 Andrew Wolf Chamber Music Award. Embracing a dual role as both performer and pedagogue, Ms. Cann's season includes teaching residencies at the Gilmore International Keyboard Festival and the National Conference of the Music Teachers National Association.
Ms. Cann regularly appears in solo and chamber recitals throughout the U.S., China and South Korea. Notable venues include the National Centre for the Performing Arts (Beijing), the John F. Kennedy Center for the Performing Arts (Washington, D.C.), Walt Disney Concert Hall (Los Angeles) and the Barbican (London). She has also appeared as cohost and collaborative pianist with NPR's From the Top.
An award winner at top international competitions, Ms. Cann served as the Cincinnati Symphony's MAC Music Innovator in 2019 in recognition of her role as an African-American classical musician who embodies artistry, innovation and a commitment to education and community engagement.
Ms. Cann studied at the Cleveland Institute of Music and Curtis Institute of Music, where she holds the inaugural Eleanor Sokoloff Chair in Piano Studies.
Musicians of the New World Symphony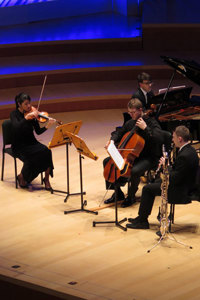 A laboratory for the way music is taught, presented and experienced, the New World Symphony consists of 87 young musicians who are granted fellowships lasting up to three years. The fellowship program offers in-depth exposure to traditional and modern repertoire, professional development training and personalized experiences working with leading guest conductors, soloists and visiting faculty. 
NWS Fellows take advantage of the innovative performance facilities and state-of-the art practice and ensemble rooms of the Frank Gehry-designed New World Center, the campus of the New World Symphony and home of the Knight New Media Center.
In the hopes of joining NWS, nearly 1,000 recent music school and conservatory graduates compete for available fellowships each year. The Fellows are selected for this highly competitive, prestigious opportunity based on their musical achievement and promise, as well as their passion for the future of classical music.