Events & Tickets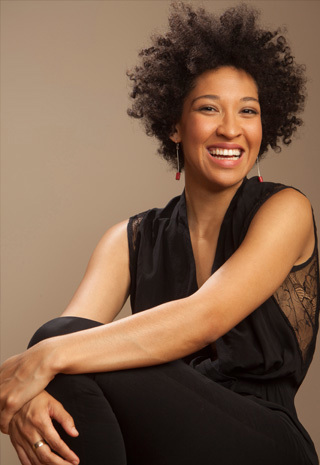 Chamber Music
IBERIAN IMPRESSIONS
New World Center
Travel to Europe's Iberian Peninsula for an afternoon of exotic chamber music. Falla infuses his home country's musical heritage in this feature for harpsichord, bringing its familiar Baroque ornamentation into the 20th century, before comforting the Greek goddess Psyché in his elegiac setting for soprano, harp and strings. Ravel's signature colors shine in the wistful themes of the skillfully crafted Piano Trio, as well as the sensual Habanera and toiling of bells in his two-piano Sites auriculaires. Delicate word painting is essential in Ravel's take on his favorite poet through tributes to Stravinsky and Satie. Florent Schmitt's Lied and Scherzo thrill as a demanding feature for horn. 
Program
Manuel de Falla
(1876-1946)
Approx. Duration: 14 minutes

Concerto in D major for Harpsichord (1923-26)

John Wilson, harpsichord
Kelly Zimba, flute; Kristin Kall, oboe
Miles Jaques, clarinet; Heather Thomas, violin
Kevin Kunkel, cello 
Florent Schmitt
(1870-1958)
Approx. Duration: 11 minutes

Lied and Scherzo, Op. 54 (1910)

David Raschella, solo horn
Allison Emerick, piccolo; Masha Popova, flute
Adéle-Marie Buis, oboe; Kristin Kall, English horn
Miles Jaques, Zach Manzi, clarinet
Brenton Foster, Sean Maree, bassoon
Anthony Delivanis, horn
Maurice Ravel
(1875-1937)
Approx. Duration: 13 minutes

Three Poems by Stéphane Mallarmé  (1913)

Sigh (Dedicated to Igor Stravinsky)
Futile Petition (Dedicated to Florent Schmitt)
Rising up from its Haunch and Flank (Dedicated to Erik Satie)
Julia Bullock, soprano
Christian Reif, conductor
Allison Emerick, Kelly Zimba, flute
Zach Manzi, Miles Jaques, clarinet
Alexander Lee, Ju Hyung Shin, violin
Caroline Gilbert, viola
Michael Frigo, cello
John Wilson, piano
Maurice Ravel
(1875-1937)
Approx. Duration: 7 minutes

Sites auriculaires for Two Pianos (1895-97)

Aya Yamamoto, John Wilson, piano
Manuel de Falla
(1876-1946)
Approx. Duration: 5 minutes

Julia Bullock, soprano
Masha Popova, flute
Julia Coronelli, harp
George Millsap, violin
Amy Pikler, viola
Kevin Kunkel, cello
Maurice Ravel
(1875-1937)
Approx. Duration: 26 minutes

Trio in A minor for Piano, Violin and Cello (1914)

Moderate
Pantoum
Passacaglia: Very broadly
Finale: Lively
Aya Yamamoto, piano
Lisa Kim, violin
Julia Yang, cello
Manuel de Falla
Concerto in D major for Harpsichord (1923-26)

Approximate duration: 14 minutes
Manuel de Falla was born in the port town of Cádiz in southwestern Spain, an area rich with Moorish and Gypsy history. Once he left the Madrid Conservatory, he struggled to launch his career in Spain, so in 1907 he moved to Paris, where he circulated with Debussy and Ravel. Upon his return to Spain in 1914, Falla made his name with a series of colorful works for the stage, including Love, The Magician and The Three-Cornered Hat. 
Falla was an early adopter of the neoclassical style, infusing musical elements from past centuries into his modern language. Around the same time that Stravinsky composed the landmark neoclassical ballet Pulcinella, Falla wove 17th-century Spanish music into Master Peter's Puppet Show. One of the most distinctive aspects of that score was its use of a harpsichord, a part that was performed by the Polish harpsichord virtuoso Wanda Landowska when the work debuted in 1923. Falla was so thrilled by Landowska's playing that he wrote her a Harpsichord Concerto, which she premiered in 1926 with Falla conducting. 
The Harpsichord Concerto surrounds the delicate solo instrument with a compact chamber ensemble of flute, oboe, clarinet, violin and cello. There are echoes of the past in the musical material, including quotations in the first movement from a 15th-century Spanish song and austere motives in the second movement that recall early church music. 
The dance-like third movement decorates the solo line with judicious trills and ornaments, but the writing avoids resorting to Baroque-era clichés, instead exploiting the harpsichord's crisp articulation and shimmering brilliance. 
Additional Resources 
Video of Landowska playing harpsichord at her home in Connecticut 
Explanation of harpsichord developments in the early 20th century, including the instruments used by Landowska 
History of the friendship between Falla and Ravel
Florent Schmitt
Lied and Scherzo, Op. 54 (1910)

Approximate duration: 11 minutes
Florent Schmitt was among the most accomplished French composers of the early 20th century. At 19 he entered the Paris Conservatory, where he studied composition with Massenet and Fauré. Unlike his good friend and classmate, Maurice Ravel, Schmitt succeeded in his bid for the coveted Prix de Rome, and his residency in Italy and other travels helped broaden his musical outlook. The sound he developed was recognizably French in how it grew out of Debussy and the older French generation, but Schmitt was also fascinated by the Wagner-Strauss line of German music, an influence that drew out the more muscular and extroverted side of his artistry. 
Schmitt composed the Lied and Scherzo in 1910, dedicating the score to another French peer, Paul Dukas. The instrumentation of double wind quintet may seem petite, but Schmitt's scoring gives the music uncommon breadth and variety, with one of the horns featured as a soloist and with the piccolo and English horn extending the ranges of the flute and oboe. The unsettled opening passage, with the clarinets engaged in leaping commentary in tightly spaced intervals, resembles music that Stravinsky (an acknowledged fan of Schmitt) wrote the next year in Pétrouchka. 
After this foreshadowing of the scherzo, the first main section builds a slow, peaceful Lied (German for "song"). 
That gentle music dovetails seamlessly into the rowdy Scherzo, bringing back the bouncing triplet rhythms introduced earlier. 
Additional Resources 
PDF score from the IMSLP Petrucci Music Library 
Fan site dedicated to the music of Florent Schmitt 
History of the friendship between Schmitt and Stravinsky, including photos
Maurice Ravel
Three Poems by 
Stéphane Mallarmé 

(1913)


Approximate duration: 13 minutes

Ravel's friendship with Stravinsky began in 1909, when the younger Russian came to Paris with the Ballets Russes. In 1913 they spent time together in Switzerland, where Stravinsky showed Ravel his recently completed Three Japanese Lyrics, a work for voice and chamber ensemble influenced by another recent score, Schoenberg's Pierrot lunaire from 1912. Ravel soon constructed his own work along similar lines, the Three Poems of Stéphane Mallarme.

The mixed chamber ensemble that Schoenberg assembled for Pierrot lunaire—consisting of flute (doubling piccolo), clarinet (doubling bass clarinet), violin (doubling viola), cello and piano—became a mainstay of contemporary music from that day forward. Stravinsky expanded upon it a bit in the Three Japanese Lyrics, splitting the flute, piccolo, clarinet and bass clarinet into their own separate parts, and fleshing out the strings to form a quartet. Ravel used those same forces for the Three Poems of Stéphane Mallarmé, and he dedicated the first movement, completed in Switzerland, to Stravinsky. 

Ravel's first setting, Soupir ("Sigh"), captures the "infinite languor" of the text with shimmering harmonics from the strings and slow-moving harmonies. In the second setting, Placet futile ("Futile Petition"), the playful (albeit somewhat desperate) singer attempts a "Futile Petition" of love. The second stanza in particular, in acknowledging the beloved's indifference, descends into chromatic, jumpy lines that show the influence of Schoenberg. The final song, Surgi de la croupe et du bond ("Rising up from its Haunch and Flank"), meditates on an empty vase as a symbol of loneliness, using the dark hues of muted strings and opaque, unresolved harmonies. 

 

Additional Resources 

PDF score from the IMSLP Petrucci Music Library 

Three Poems of Stéphane Mallarmé composed by Debussy in the same year, even using two of the same poems as Ravel, unbeknownst to each other 

Background on Mallarmé, the poet who influenced Debussy and Ravel

 
Maurice Ravel
Sites auriculaires
 for Two Pianos

(1895-97)


Approximate duration: 7 minutes

The Paris Conservatory dismissed Ravel as a piano student in 1895, and when he returned as a composer they ushered him out again in 1900 after he failed to write a fugue that followed strict, academic rules. Denied the support of the establishment, Ravel forged his own path, one that led him to embrace the Spanish side of his heritage and to lean on a community of outsiders that eventually dubbed themselves "Les Apaches" ("The Hooligans"), including his longtime friend and collaborator Ricardo Viñes, a Spanish pianist. 

The enigmatic title translates literally as Places that can be sensed by the ear. Ravel composed the two movements of Sites auriculaires separately, in 1895 and 1897. The opening Habanera makes use of a slow, two-beat stride that emerged in Cuba as a hybrid of French contredanse and Afro-Caribbean syncopations. The melodies evoke the scales used in Spanish Flamenco music, while the hanging harmonies owe a debt to Debussy. 

Entre cloches ("Among Bells") begins with clangorous ringing. The fifths and octaves that parallel the melodies from above reinforce the bell-like effect, mimicking the prominent overtones that give bells their characteristic tones. 

 

Additional Resources 

Orchestral version of Habanera that Ravel adapted for Rapsodie espagnole in 1907 

Video of Piece in the Form of a Habanera, another composition from 1907 based on the same dance style 

Recording of another Ravel composition inspired by church bells: Valley of the Bells from Miroirs (1904-05)

 
Manuel de Falla
Psyché (1934)

Approximate duration: 5 minutes
In the miniature cantata Psyché from 1924, Falla united his devotion to his native Spain, his grounding in French aesthetics and his neoclassical sensibility. Using a French libretto by Georges Jean-Aubry, whom Falla met in Paris in 1910, a lone singer recounts part of the Greek myth of Psyche and Eros, specifically the episode in which the heroine Psyché is trapped in a deep sleep after opening a box from the underworld that she thought contained beauty. 
Within this French telling of a Greek myth, Falla envisioned a frame story that placed the performance in 18th-century Spain, with the singer and her small band of musicians performing in the queen's private quarters in a tower of the Alhambra palace. Still, the accompaniment of flute, harp and strings has a decidedly French resonance, recalling the similar ensembles of Ravel's Introduction and Allegro and Debussy's Sonata for Flute, Viola and Harp. A measured introduction, rich with dominant chords and modal lines from a breathy flute, echoes another poetic spin on mythology, Debussy's Prelude to the Afternoon of a Faun.  
The singer enters alone, instructed to sing her first phrases quasi mormorato (almost murmured). 
When the accompaniment resumes, its stately three-beat pulse suggests a Spanish court dance, the zarabanda or sarabande. 
The music gathers momentum with each successive verse, but it always dies away, as the attempts to awaken Psyche prove unsuccessful. In the end, a short coda brings back the hazy modality of the introduction, until the final cadence dies away on a beautiful but unsettling sonority. 
Additional Resources 
Text and translation for Psyché 
Famous sculpture by Antonio Canova at the Louvre in Paris, Psyche Revived by Cupid's Kiss
Maurice Ravel
Trio in A minor for Piano, Violin and Cello (1914)

Approximate duration: 26 minutes
Ravel spent his summers in Saint-Jean-de-Luz, a coastal town neighboring his birthplace in French Basque country. He was there in 1914 working on a Piano Trio when France entered World War I, and he rushed to finish the score—completing what he described as "five months' work in five weeks"—so he could enlist right away. After being refused on medical grounds, the 39-year-old composer was eventually assigned to drive an ambulance, and after the Piano Trio he completed no new composition until 1917. 
The trio's first movement, marked Modéré, merges the Classical sonata-allegro form with themes redolent of Basque folk music, a trait evident in the syncopated phrases first introduced by the piano. 
Ravel categorized the Scherzo-like second movement as a Pantoum, a poetic form originally from Malaysia that was embraced by Baudelaire and other French poets. The defining feature of that poetic form is a structure that repeats and juxtaposes previous lines in ways that alter their meanings; the same could be said of the music, which explores different contexts for the dry, percussive themes introduced at the outset. 
The same melodic contours from the Pantoum, slowed down and relocated to the piano's left hand, form the basis of the Passacaille, the French equivalent of a passacaglia. The key principle of this Baroque form is that the same line repeats in a constant cycle, but it can move from voice to voice, as in this example that passes in turn to the cello, violin and piano's right hand in its initial iterations. 
In the Animé finale, Ravel's gift for orchestration maximizes the compact ensemble: artificial harmonics, string-crossing passages, tremolos, strummed chords, trills and double stops in the violin and cello all support the robust piano part to create a sound as colorful and varied as an orchestra. 
Additional Resources 
Profile of Ravel during World War I from the BBC 
Preface to Richard Dowling's edition of the Piano Trio
Recording of Ravel performing one of his own piano works on a 1922 piano roll 
-- Copyright © 2016 Aaron Grad 
Aaron Grad is a composer, guitarist and writer based in Seattle. Besides providing program notes for the New World Symphony, he has been the Orpheus Chamber Orchestra's program annotator since 2005 and also contributes notes to the Saint Paul Chamber Orchestra and Seattle Symphony.
Audio clips provided by Naxos of America, Inc.
Julia Bullock, soprano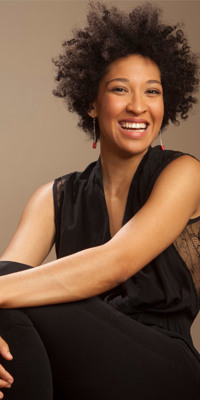 Soprano Julia Bullock has been hailed as an "impressive, fast-rising soprano… poised for a significant career" (The New York Times). Equally at home with opera and concert repertoire, she has captivated audiences with her versatile artistry and commanding stage presence. This season she appeared with the Orchestra of St. Luke's at Alice Tully Hall in the Young Concert Artists Gala Concert, and with the Mobile Symphony and Sinfonia Gulf Coast, as well as in recitals at the Metropolitan Museum of Art and the Kennedy Center, to name a few. Ms. Bullock will also appear on The Song Continues series at Carnegie Hall. In November she sang the lead role in the Berlin Philharmonic's Orchestra Academy performance of Kaija Saariaho's La passion de Simone, directed by Peter Sellars, which she will reprise at the Ojai Festival in May 2016.    
In summer 2015 Ms. Bullock made her debut with the New York Philharmonic, performing Bernstein's West Side Story Concert Suite No. 1 with Alan Gilbert in New York City parks, at Bravo! Vail and in Santa Barbara. She made her San Francisco Symphony debut in West Side Story in concert conducted by Michael Tilson Thomas; an album of the performance was released on the orchestra's label in June 2014. The San Francisco Chronicle wrote: "The evening's most remarkable showstopper, Julia Bullock, appeared out of nowhere to deliver a full-voiced stunningly paced account of "Somewhere"—for just a moment, it seemed as though nothing Bernstein ever wrote was quite as magical as that one song." She has appeared numerous times with the New York Festival of Song, recently in its Harlem Renaissance program.  
Ms. Bullock performed the title role in Henry Purcell's The Indian Queen at the Perm Opera House, Teatro Real and English National Opera, as well as the title roles in the Juilliard Opera productions of Massenet's Cendrillon and Janáček's The Cunning Little Vixen, to rave reviews. Opera News wrote of the latter, "Julia Bullock as the titular vixen led the way in terms of clarity of delivery and beauty of sound. Her broad range of expression allowed her to be impetuous and demonstrative… then opulent and glorious." Ms. Bullock has toured South America as Pamina in Peter Brook's award-winning The Magic Flute and toured China, singing with the Bard Music Festival Orchestra. Other opera roles include Susanna in The Marriage of Figaro, Monica in The Medium and the title role in L'Enfant et les sortilèges.  
Ms. Bullock's accolades include a 2015 Leonore Annenberg Arts Fellowship, the 2015 Richard F. Gold Grant from the Shoshana Foundation, Lincoln Center's 2015 Martin E. Segal Award, first prize at the 2014 Naumburg International Vocal Competition and first prize at the 2012 Young Concert Artists International Auditions. She has performed recitals and educational outreach programs at the University of Florida Performing Arts, Alys Stephens Performing Arts Center, the Levine School of Music and Music for Youth, as well as recitals at the National Museum of Women in the Arts, San Francisco Performances, Rockefeller University, the Michael Schimmel Center for the Arts at Pace University and Carnegie Hall Neighborhood Concerts. 
She enjoys the collaborative process with both established and up-and-coming composers. In 2011 she attended SongFest in California as a Stern Fellow, where she worked with pianist Roger Vignoles and composers John Musto and Libby Larsen.  Ms. Bullock has sung in master classes with bass-baritone Eric Owens at Juilliard, soprano Jessye Norman at Zankel Hall and José van Dam at Opera Bastille in Paris. She also performed in the Dawn Upshaw / Donnacha Dennehy Workshop at Carnegie Hall, premiering pieces written for her by young Chinese composer Shen Yiwen.
From 2003 to 2005 Ms. Bullock participated in the Artists-in-Training program with the Opera Theater of St. Louis, and graduated with the prestigious Marielle Hubner Award. She earned her bachelor's degree from the Eastman School of Music and her master's degree at Bard College's Graduate Vocal Arts Program, where she was the first recipient of the Mimi Levitt Scholarship and won Bard College's 2010 Concerto Competition. She received her artist diploma from The Juilliard School, where she worked with Edith Bers. She holds the Lindemann Vocal Chair of Young Concert Artists. Her management is also supported by the Barbara Forester Austin Fund for Art Song.
Originally from St. Louis, Missouri, Ms. Bullock integrates her musical life with community activism. She has organized benefit concerts for the Shropshire Music Foundation and International Playground, two non-profits that serve war-affected children and adolescents through music education and performance programs in Kosovo, Northern Ireland, Uganda and St. Louis. She also participated in the Music and Medicine Benefit Concert for New York's Weill Medical Center. 
For more information, please visit www.juliabullock.net.
Musicians of the New World Symphony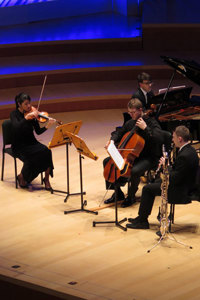 A laboratory for the way music is taught, presented and experienced, the New World Symphony consists of 87 young musicians who are granted fellowships lasting up to three years. The fellowship program offers in-depth exposure to traditional and modern repertoire, professional development training and personalized experiences working with leading guest conductors, soloists and visiting faculty. 
NWS Fellows take advantage of the innovative performance facilities and state-of-the art practice and ensemble rooms of the Frank Gehry-designed New World Center, the campus of the New World Symphony and home of the Knight New Media Center.
In the hopes of joining NWS, nearly 1,000 recent music school and conservatory graduates compete for available fellowships each year. The Fellows are selected for this highly competitive, prestigious opportunity based on their musical achievement and promise, as well as their passion for the future of classical music.