Events & Tickets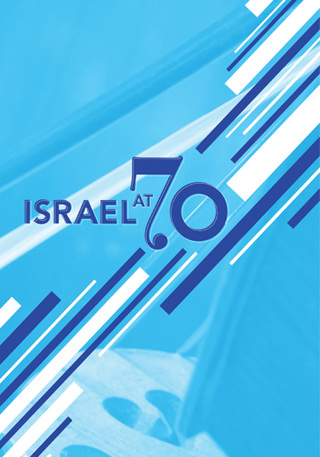 Special Event
ISRAEL AT 70
New World Center
Seventy years after the establishment of the State of Israel, Michael Tilson Thomas (MTT) leads a celebratory one-night-only event honoring the Jewish heritage of Mahler and Mendelssohn, contemporary pioneer Avner Dorman, and that of his own family, The Thomashefskys. Regarded by many as the finest concerto written for any instrument, Felix Mendelssohn's romantic masterpiece is a showstopper in the hands of award-winning Israeli violinist Itamar Zorman. Mahler's symphonies are one of MTT's specialties and he led a performance of the First Symphony in Tel Aviv during NWS's 1995 tour. They revisit the Titan's first movement in what is MTT's only symphonic Mahler offering this season—don't miss it! Named after a popular Israeli dish, Avner Dorman's ode to Jerusalem reflects a bustling and deeply religious city in a quintet for winds and piano. In a special treat, the evening starts with a circus-like overture from The Thomashefskys, MTT's homage to his grandparents and Yiddish Theater royalty, Boris and Bessie.
Program
Joseph Rumshinsky
(1881-1956)
Approx. Duration: 6 minutes

Overture to Khantshe in amerike (1912)

Avner Dorman
(b. 1975)
Approx. Duration: 16 minutes

Jerusalem Mix
The Wailing Wall
Wedding March
Blast
Adhan
Jerusalem Mix
John Wilson, piano
Emily Beare, oboe
Jesse McCandless, clarinet
Bee Ungar, bassoon
Dominic Brancazio, horn
Felix Mendelssohn
(1809-1847)
Approx. Duration: 27 minutes

Concerto in E minor for Violin and Orchestra, Op. 64 (1844)

Allegro molto appassionato
Andante
Allegretto non troppo — Allegro molto vivace
Gustav Mahler
(1860-1911)
Approx. Duration: 17 minutes

Symphony No. 1 in D major (1884-88; revised 1894)

Joseph Rumshinsky
Overture to 

Khantshe in amerike (1912)


Approximate duration: 6 minutes

Between 1880 and 1910, the Jewish population in the United States swelled from around 230,000 to over 2 million. These Eastern European and Russian immigrants brought with them a fledgling form of Yiddish musical theater that had sprung up in the Old World, and the scene soon took root in dedicated venues in Manhattan's Lower East Side and in tour stops around the country. Two of the biggest stars were Boris and Bessie Thomashefsky, both originally from Ukraine; they met in an American theater, married and starred together for decades. (Bessie lived until 1962, and she passed along her musical gifts and memories to her grandson, Michael Tilson Thomas.)

Having trained to be a cantor, Joseph Rumshinsky began composing for the theater before he left home (in what is now Lithuania) to avoid being drafted into the Russian Imperial army. Boris Thomashefsky eventually helped him gain entry into New York's Yiddish theater world, and Rumshinsky went on to write some of the Thomashefsky's biggest hits, infusing the comic shows with the finest aspects of European operetta.

Rumshinsky composed Khantshe in amerike in 1912 as a vehicle for Bessie Thomashefsky, who played the title character: a sassy, cross-dressing, thieving suffragette. Some of the Overture's marching music is indubitably American, pointing to the style carried forward by the next generation of American-born Jewish composers (including George Gershwin, who grew up in the shadow of the Yiddish theaters). Other parts of Rumshinsky's Overture, including its big finish, lean on the tropes of traditional nigumin, the style of religious singing that also gave rise to Klezmer bands.
Avner Dorman
Jerusalem Mix (2007)

Approximate duration: 16 minutes
Following studies at Tel Aviv University in his native Israel, Avner Dorman came to the United States to pursue a doctorate degree at The Juilliard School, where he studied with John Corigliano. Dorman's orchestral works have been performed around the globe, and his chamber music has been commissioned by such stars as Hilary Hahn and Gil Shaham. Dorman wrote the following note about Jerusalem Mix, a quintet for piano and winds commissioned by the Jerusalem Chamber Music Festival and the Chicago Chamber Musicians.
Jerusalem Mix takes its title from a popular Israeli dish made of an eclectic assortment of fried meats. The dish, much like the city of its origin, is a melting pot of flavors and characters—each preserving some of its unique characteristics while contributing to the whole. 

When I was first approached to write a woodwind and piano quintet for the 10th anniversary of the Jerusalem International Chamber Music Festival, I knew I wanted to write a piece that would reflect the spirit of the festival and of the city of Jerusalem. 

As I started writing the piece, I discovered that the piano and woodwind quintet is a tricky ensemble as it embodies members of four different instrument families: the bassoon and oboe are both double-reed instruments; the clarinet is a single-reed instrument; the French horn is a brass instrument; and the piano is of the percussion family. I decided to use the diversity of this ensemble to mirror the diversity of Jerusalem. 

With this in mind I set out to write this piece as a collage of short scenes, each portraying one or more aspects of the city: 

I. Jerusalem Mix – portraying the busyness of the modern city. Musically, this movement is based on Armenian and Turkish folk dance-styles in which the length of the beats constantly varies. In the middle part of this movement, a prayer-like melody is introduced in the oboe, emulating its Middle-Eastern origins. 

II. The Wailing Wall – emulates the sound of a praying crowd. This movement is based on the characteristic sigh of the Jewish prayer, and it pays homage to the opening movement of Mordecai Seter's oratorio Tikun Hatzot. 

III. Wedding March – a humorous movement that is first inspired by Hassidic music but gradually incorporates wedding music from Middle-Eastern Jewish traditions. As the wedding party reaches higher levels of ecstasy (and the guests are increasingly drunk) these different styles collide and collapse into one another. 

IV. Blast. 

V. Adhan (the Islamic call to prayer) – by hitting the strings of the piano with drumsticks, the pianist emulates the sound of a Kanun [a Middle-Eastern zither]. The prayers of the opening movement and of the Wailing Wall movement become the call to prayer of the muezzin. 

VI. Jerusalem Mix. 

All the movements are based on two simple melodic cells—one chromatic and the other made of a whole step. For me, the fact that these simple motives can lend themselves to the musical traditions of Christianity (Armenian dance), Islam and Judaism, expresses that on a deep cultural, musical and humane level, our cultures are closer than we realize. 
                              — Avner Dorman 
Felix Mendelssohn
Concerto in E minor for Violin and Orchestra, Op. 64

(1844)


Approximate duration: 27 minutes

Felix Mendelssohn, the grandson of the great Jewish philosopher Moses Mendelssohn and the son of a prominent banker, was afforded every opportunity to develop his considerable musical talents. As a teenager in Berlin, when he wasn't composing or mounting performances in his family's private theater, he gathered to play chamber music with other talented youngsters, including Ferdinand David, a virtuoso violinist one year his junior. The two budding stars remained lifelong friends and collaborators.

When Mendelssohn became Music Director of the Leipzig Gewandhaus Orchestra in 1835, he invited David to join the orchestra as concertmaster. "I'd like to write a violin concerto for you next winter," Mendelssohn went on to suggest in 1838. "One in E-minor sticks in my head, the beginning of which will not leave me in peace."

Mendelssohn waited until the summer of 1844 to flesh out the Concerto, a process that involved extensive correspondence with David about advanced violin technique. This impeccable Concerto turned out to be the last orchestral score that Mendelssohn completed; two years after its 1845 premiere in Leipzig, he died following a series of strokes.

Some of the Concerto's most magical moments are those that defy conventional responsibilities, like when the violin launches immediately into the brooding first theme. Instead of a big flourish at the end of the cadenza (which is placed earlier than would be expected), the violin simply continues its ghostly arpeggios while the orchestra brings back the main melody.

A single held note from a bassoon links the first movement to the second, which blooms into an expressive aria for the violinist. As the slow movement recedes, a halting transition builds anticipation and points the Concerto toward its sunny conclusion in E-major. As a contrast to the flirty main theme, a regal secondary theme injects new grandeur and gravitas. It is fitting that this last big tune reworks the rhythms and intervals of the violin's initial melody, such that an idea that first appeared in the Concerto as a lonely question returns transformed into a communal affirmation.

 
Gustav Mahler
Symphony No. 1 in D major (1884-88; revised 1894)

Approximate duration: 17 minutes
Gustav Mahler was born into a German-speaking, upwardly mobile Jewish family in what is now the Czech Republic. He focused on composition as a student at the Vienna Conservatory, but from the time he directed his first opera at 21, he was bound for a career that involved him holding a conductor's baton more often than a composer's quill. In 1897 he ascended to the most influential podium in Europe, becoming director of the Vienna Court Opera; it was also the year he converted to Catholicism, to get around the opera's prohibition on hiring a Jewish leader.
Mahler focused his limited composing time on songs and symphonies, with significant cross-pollination between the two genres. His First Symphony developed particularly slowly, beginning in 1884, when he was working in Kassel, Germany. Having become infatuated with a soprano in the choir he led, Mahler wrote her love poems, and he set some to music in the song cycle Lieder eines fahrenden Gesellen (Songs of a Wayfarer), including melodies he later folded into the First Symphony. The piece remained unfinished during Mahler's brief tenure in Prague, and it progressed as far as a piano score by early 1888, when he resigned from an even more prominent position in Leipzig. The 28-year-old went on to head the Royal Hungarian Opera in Budapest, and before year's end he had completed the orchestration of his symphonic debut.
Mahler conducted the first performance of the "Symphonic Poem in Two Parts" (as he initially titled it) in Budapest in November of 1889. It confounded critics, especially the second part with its mix of grotesque parody and raw power, leading Mahler to shelve the score temporarily. After moving on to yet another conducting job in Hamburg, he brought the Symphony back for a second performance in 1893, with an expanded wind section and a new title: Titan, a Tone Poem in Symphony Form. Further revisions added more woodwinds and trimmed out the slow Blumine movement, bringing the score to the form in which it was published in 1899 as the Symphony No. 1. By then Mahler had removed the Titan title, but it continues to stick as a nickname.
The Symphony begins with the mystical resonance of the note "A" spread across the full range of the strings, joined by a slow motive of descending intervals. Mahler's 1893 program described this movement as "the awakening of Nature from the long sleep of winter," an association supported by pastoral birdcalls and distant fanfares, as if from a hunting party. Besides the naturalistic tone painting, Mahler's opening pays homage to Beethoven's Ninth Symphony, which likewise begins with a sustained "A" and motives based on similar descending intervals. 

-- Copyright © 2018 Aaron Grad
Aaron Grad is a composer, guitarist and writer based in Seattle. Besides providing program notes for the New World Symphony, he has been the Orpheus Chamber Orchestra's program annotator since 2005 and also contributes notes to the Saint Paul Chamber Orchestra and Seattle Symphony.
THANK YOU FOR SUPPORTING ISRAEL AT 70
Supporting Sponsor
Adam and Chanin Carlin
Community Sponsors
Cassie Arison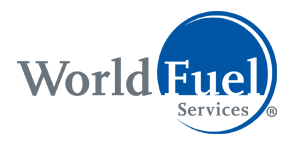 Alan and Diane Lieberman
Ambassador Sponsors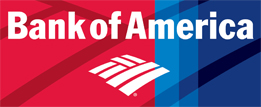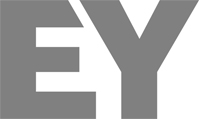 Advocate Sponsors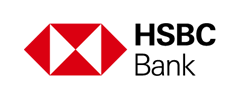 Arlenis Adames and Ira Birns



Anonymous
Greg Weinberger
Patron Sponsors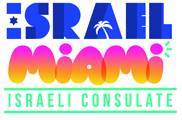 Michael Tilson Thomas, conductor
Michael Tilson Thomas is Co-Founder and Artistic Director Laureate of the New World Symphony, America's Orchestral Academy; Music Director Laureate of the San Francisco Symphony; and Conductor Laureate of the London Symphony Orchestra. In addition to these posts, he maintains an active presence guest conducting with the major orchestras of Europe and the United States.
Born in Los Angeles, Mr. Tilson Thomas is the third generation of his family to follow an artistic career. His grandparents, Boris and Bessie Thomashefsky, were founding members of the Yiddish Theater in America. His father, Ted Thomas, was a producer in the Mercury Theater Company in New York before moving to Los Angeles where he worked in films and television. His mother, Roberta Thomas, was the head of research for Columbia Pictures.
Mr. Tilson Thomas began his formal studies at the University of Southern California, where he studied piano with John Crown, and conducting and composition with Ingolf Dahl. At age 19 he was named Music Director of the Young Musicians Foundation Debut Orchestra. During this same period, he was the pianist and conductor in master classes of Gregor Piatigorsky and Jascha Heifetz and worked with Stravinsky, Boulez, Stockhausen and Copland on premieres of their compositions at Los Angeles' Monday Evening Concerts.
In 1969, after winning the Koussevitzky Prize at Tanglewood, he was appointed Assistant Conductor of the Boston Symphony Orchestra. That year he also made his New York debut with the Boston Symphony and gained international recognition after replacing Music Director William Steinberg in mid-concert. He was later appointed Principal Guest Conductor of the Boston Symphony Orchestra where he remained until 1974. He was Music Director of the Buffalo Philharmonic from 1971 to 1979 and a Principal Guest Conductor of the Los Angeles Philharmonic from 1981 to 1985. His guest conducting includes appearances with the major orchestras of Europe and the United States.
Mr. Tilson Thomas is a two-time Carnegie Hall Perspectives artist, curating and conducting series at the hall from 2003 to 2005 and from 2018 to 2019. In the most recent series, he led Carnegie Hall's National Youth Orchestra of the United States of America both at the hall and on tour in Asia, opened the Carnegie Hall season over two evenings with the San Francisco Symphony, conducted two programs with the Vienna Philharmonic and finished with a pair of concerts leading the New World Symphony.
A winner of eleven Grammy Awards, Mr. Tilson Thomas appears on more than 120 recordings. His discography includes The Mahler Project, a collection of the composer's complete symphonies and works for voice and orchestra performed with the San Francisco Symphony, in addition to pioneering recordings of music by Charles Ives, Carl Ruggles, Steve Reich, John Cage, Ingolf Dahl, Morton Feldman, George Gershwin, John McLaughlin and Elvis Costello. His recordings span repertoire from Bach and Beethoven to Debussy and Stravinsky, and from Sarah Vaughan to Metallica.
His television work includes a series with the London Symphony Orchestra for BBC Television, broadcasts of the New York Philharmonic Young People's Concerts from 1971 to 1977 and numerous productions on PBS's Great Performances. With the San Francisco Symphony, he created a multi-tiered media project, Keeping Score, which includes a television series, web sites, and radio programs. He received a Peabody Award for his SFS Media radio series The MTT Files.
Mr. Tilson Thomas's compositions are published by G. Schirmer. In 1991, he and the New World Symphony were presented in a series of benefit concerts for UNICEF in the United States, featuring Audrey Hepburn as narrator of his work From the Diary of Anne Frank, which was commissioned by UNICEF. This piece has since been translated and performed in many languages worldwide. In August 1995, he led the Pacific Music Festival Orchestra in the premiere of his composition Shówa/Shoáh, commemorating the 50th anniversary of the bombing of Hiroshima. His vocal music includes settings of poetry by Walt Whitman and Emily Dickinson, which were premiered by Thomas Hampson and Renée Fleming, respectively. In 2016, Yuja Wang premiered his piano piece You Come Here Often?.
Mr. Tilson Thomas' song cycle Four Preludes on Playthings of the Wind, a setting of Carl Sandburg's poem, was premiered in 2016 by the New World Symphony, with Measha Brueggergosman as soloist. In 2019 the piece was recorded for Medici.tv at the New World Center and given its New York premiere as part of Mr. Tilson Thomas's second Carnegie Hall Perspectives series. His first Perspectives series also featured performances of his own compositions, including Island Music for four marimbas and percussion; Notturno for solo flute and strings, featuring soloist Paula Robison; and new settings of poems by Rainer Maria Rilke. In 2020, he led the San Francisco Symphony in the world premiere of his six-part song cycle Meditations on Rilke, and he subsequently conducted the work at the Cleveland Orchestra. Additional compositions include Street Song for brass instruments; Agnegram, an overture for orchestra; and Urban Legend, a concerto for contrabassoon that was premiered by the San Francisco Symphony. In June 2020, SFS Media released an album of works composed by Mr. Tilson Thomas, featuring live concert recordings of From the Diary of Anne Frank, narrated by mezzo-soprano Isabel Leonard, and Meditations on Rilke, sung by mezzo-soprano Sasha Cooke and bass-baritone Ryan McKinny.
Mr. Tilson Thomas is an Officier de l'Ordre des Arts et des Lettres of France, is a member of the American Academy of Arts and Sciences, was Musical America's Musician of the Year and Conductor of the Year, was Gramophone magazine's Artist of the Year and has been profiled on CBS's 60 Minutes and ABC's Nightline. He has been awarded the National Medal of Arts, has been inducted into the California Hall of Fame and the American Academy of Arts and Letters, and was a 2019 recipient of the Kennedy Center Honors.
Itamar Zorman, violin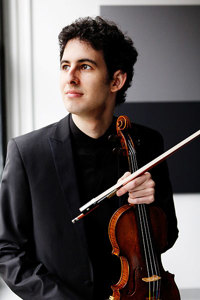 Itamar Zorman is one of the most soulful, evocative artists of his generation, distinguished by his emotionally gripping performances and gift for musical storytelling. Since his emergence with the top prize at the 2011 International Tchaikovsky Competition, he has wowed audiences all over the world with breathtaking style, causing one critic to declare him a "young badass who's not afraid of anything." His "youthful intensity" and "achingly beautiful" sound shine through in every performance, earning him the title "virtuoso of emotions."
In the 2018-19 season Mr. Zorman will appear with Michael Tilson Thomas and the New World Symphony, IRIS Orchestra with Michael Stern, and in performances of his own Four Seasons Around the Globe program with the Bach Festival Society of Winter Park Orchestra, among others. Recital and chamber music appearances include Peoples' Symphony Concerts and Merkin Hall in New York, Bach Festival Society of Winter Park and tours with the Lysander Trio and Israeli Chamber Project.
The 2017-18 season featured performances with the Classical Tahoe and Asheville symphony orchestras to perform Jonathan Leshnoff's Chamber Concerto for Violin and Orchestra, as well as with the Brevard Festival Orchestra, Southwest Florida Symphony and Gonzaga Symphony Orchestra. International performances included concertos with the Kremerata Baltica, Meiningen Court Orchestra and NFM Leopoldinum Orchestra (Wrocław).
As part of an ongoing exploration of the music of Paul Ben-Haim, Mr. Zorman is recording a CD of the works for violin and orchestra with the BBC National Orchestra of Wales and Philippe Bach for BIS Records, set for release in Spring 2019. His first solo CD recording, entitled Portrait, features works by Messiaen, Schubert, Chausson, Hindemith and Brahms and was released by Profil - Editions Günther Hänssler.
In recent years, Mr. Zorman has appeared with major orchestras across four continents—USA, Europe, Asia and South America—including the American Symphony, Tokyo Symphony, KBS Symphony, Orchestre National du Capitole de Toulouse, RTE National Symphony (Dublin), Het Gelders Orkest, Frankfurt Radio Symphony, Israel Philharmonic and St. Petersburg Philharmonic. He has given recitals at Carnegie Hall in the Distinctive Debuts series, the Louvre Recital Series in Paris, Tokyo's Suntory Hall, the Laeiszhalle Hamburg, Muziekgebouw Frits Philips in Eindhoven, the hr-Sendesaal Frankfurt and the Kolarac Hall in Belgrade; and at festivals including Marlboro, Classical Tahoe, Chamberfest Cleveland, Kronberg Academy, Rheingau and Copenhagen Summer Festival. He has also collaborated with a number of legendary artists such as Richard Goode (including performances at Carnegie Hall and the Library of Congress) and Mitsuko Uchida.
Mr. Zorman is the recipient of an Avery Fisher Career Grant and a Borletti-Buitoni Trust award, and, in addition to receiving top prize at the 2011 International Tchaikovsky Competition, first prize at the 2010 International Violin Competition of Freiburg and at the 2011 Juilliard Berg Concerto Competition.
Described as a "poet of the violin," Mr. Zorman is also a committed chamber player. He is a founding member of the Israeli Chamber Project and a member of the Lysander Piano Trio, with which he won the 2012 Concert Artists Guild Competition, Grand Prize in the 2011 Coleman Chamber Music Competition, first prize in the 2011 Arriaga Competition and a bronze medal in the 2010 Fischoff National Chamber Music Competition.
Born in Tel-Aviv in 1985 to a family of musicians, Mr. Zorman began his violin studies at the age of six with Saly Bockel at the Israeli Conservatory of Music. He graduated in 2003 and continued his studies with David Chen and Nava Milo. He received his bachelor of music degree from the Jerusalem Academy of Music and Dance as a student of Hagai Shaham, and his master of music degree from The Juilliard School in 2009, where he studied with Robert Mann and Sylvia Rosenberg. He then went on to receive an artist diplomas from Manhattan School of Music in 2010 and Julliard in 2012 under the tutelage of Sylvia Rosenberg. He is also an alumnus of the Kronberg Academy, where he studied with Christian Tetzlaff and Mauricio Fuks. Mr. Zorman is the recipient of scholarships from the America-Israel Cultural Foundation and has taken part in numerous master classes around the world, working with Itzhak Perlman, Pinchas Zuckerman, Shlomo Mintz, Ida Haendel and Ivry Gitlis.  
Mr. Zorman plays on a 1734 Guarneri del Gesu, from the collection of Yehuda Zisapel. For more information, please visit itamarzorman.com.