Events & Tickets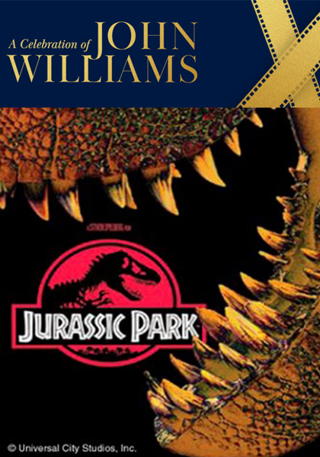 Free
JOHN WILLIAMS COMES TO MIAMI: Gala Performance and Jurassic Park
SoundScape Park
Saturday, March 2 at 7:45 PM
JOHN WILLIAMS COMES TO MIAMI FILM SERIES
FREE, NO TICKET REQUIRED
The New World Symphony will hold its 31st Anniversary Gala titled "A Celebration of John Williams" on Saturday, March 2. The event, chaired by Will Osborne and Karen Bechtel, will feature John Williams in attendance, showcasing music from his best-known scores including Star Wars, Close Encounters of the Third Kind, Jurassic Park, Raiders of the Lost Ark, Harry Potter and more. The gala program will be conducted by John Williams, Michael Tilson Thomas, Sarah Hicks and Francesco Lecce-Chong.
For the first time NWS will present a simultaneous free WALLCAST® concert of the gala program in SoundScape Park. A screening of Jurassic Park will immediately follow.
Program
WILL OSBORNE AND KAREN BECHTEL, GALA CHAIRS
JOHN WILLIAMS, CONDUCTOR
MICHAEL TILSON THOMAS, CONDUCTOR
SARAH HICKS, CONDUCTOR
FRANCESCO LECCE-CHONG, CONDUCTOR
FRANCISCO JOUBERT BERNARD, BASSOON
JOHN WILLIAMS


Olympic Fanfare and Theme
Michael Tilson Thomas


Selections from Close Encounters of the Third Kind
Francesco Lecce-Chong
The Five Sacred Trees for Bassoon and Orchestra
II. Tortan
Francisco Joubert Bernard
Michael Tilson Thomas


Harry's Wondrous World from Harry Potter and the Sorcerer's Stone
Opening Sequence from Raiders of the Lost Ark
Sarah Hicks


Main Title from Star Wars
Michael Tilson Thomas


Adventures on Earth from E.T. the Extra-Terrestrial
John Williams
John Williams, guest artist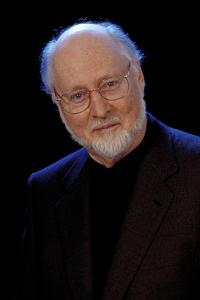 In a career spanning more than five decades, John Williams has become one of America's most accomplished and successful composers for film and for the concert stage, and he remains one of our nation's most distinguished and contributive musical voices. He has composed the music and served as music director for more than 100 films, including all eight Star Wars films, the first three Harry Potter films, Superman, JFK, Born on the Fourth of July, Memoirs of a Geisha, Far and Away, The Accidental Tourist, Home Alone and The Book Thief. His 45-year artistic partnership with director Steven Spielberg has resulted in many of Hollywood's most acclaimed and successful films, including Schindler's List, E.T. the Extra-Terrestrial, Jaws, Jurassic Park, Close Encounters of the Third Kind, the Indiana Jones films, Munich, Saving Private Ryan, The Adventures of Tintin, War Horse, Lincoln, The BFG and The Post.
Mr. Williams' contributions to television music include scores for more than 200 television films for the groundbreaking, early anthology series Alcoa Theatre, Kraft Television Theatre, Chrysler Theatre and Playhouse 90, as well as themes for NBC Nightly News ("The Mission"), NBC's Meet the Press and the PBS arts showcase Great Performances. He also composed themes for the 1984, 1988 and 1996 Summer Olympic Games, and the 2002 Winter Olympic Games. He has received five Academy Awards and 51 Oscar nominations, making him the Academy's most-nominated living person and the second-most nominated person in the history of the Oscars. He has received seven British Academy Awards (BAFTA), 24 Grammys, four Golden Globes, five Emmys and numerous gold and platinum records.
In 2003 Mr. Williams received the Olympic Order (the IOC's highest honor) for his contributions to the Olympic movement. He received the prestigious Kennedy Center Honors in December of 2004. In 2009 Mr. Williams was inducted into the American Academy of Arts & Sciences and he received the National Medal of Arts, the highest award given to artists by the U.S. Government. In 2016 he received the 44th Life Achievement Award from the American Film Institute – the first time in their history that this honor was bestowed upon a composer.
In January 1980 Mr. Williams was named the 19th music director of the Boston Pops Orchestra, succeeding the legendary Arthur Fiedler. He currently holds the title of Boston Pops Laureate Conductor, which he assumed following his retirement in December 1993, after 14 highly successful seasons. He also holds the title of Artist-in-Residence at Tanglewood.
Mr. Williams has composed numerous works for the concert stage, among them two symphonies and concertos commissioned by several of the world's leading orchestras, including a cello concerto for the Boston Symphony, a bassoon concerto for the New York Philharmonic, a trumpet concerto for The Cleveland Orchestra and a horn concerto for the Chicago Symphony. In 2009 Mr. Williams composed and arranged Air and Simple Gifts especially for the first inaugural ceremony of President Barack Obama, and in September 2009 the Boston Symphony premiered a new concerto for harp and orchestra entitled On Willows and Birches.
Michael Tilson Thomas, conductor
Michael Tilson Thomas is Co-Founder and Artistic Director Laureate of the New World Symphony, America's Orchestral Academy; Music Director Laureate of the San Francisco Symphony; and Conductor Laureate of the London Symphony Orchestra. In addition to these posts, he maintains an active presence guest conducting with the major orchestras of Europe and the United States.
Born in Los Angeles, Mr. Tilson Thomas is the third generation of his family to follow an artistic career. His grandparents, Boris and Bessie Thomashefsky, were founding members of the Yiddish Theater in America. His father, Ted Thomas, was a producer in the Mercury Theater Company in New York before moving to Los Angeles where he worked in films and television. His mother, Roberta Thomas, was the head of research for Columbia Pictures.
Mr. Tilson Thomas began his formal studies at the University of Southern California, where he studied piano with John Crown, and conducting and composition with Ingolf Dahl. At age 19 he was named Music Director of the Young Musicians Foundation Debut Orchestra. During this same period, he was the pianist and conductor in master classes of Gregor Piatigorsky and Jascha Heifetz and worked with Stravinsky, Boulez, Stockhausen and Copland on premieres of their compositions at Los Angeles' Monday Evening Concerts.
In 1969, after winning the Koussevitzky Prize at Tanglewood, he was appointed Assistant Conductor of the Boston Symphony Orchestra. That year he also made his New York debut with the Boston Symphony and gained international recognition after replacing Music Director William Steinberg in mid-concert. He was later appointed Principal Guest Conductor of the Boston Symphony Orchestra where he remained until 1974. He was Music Director of the Buffalo Philharmonic from 1971 to 1979 and a Principal Guest Conductor of the Los Angeles Philharmonic from 1981 to 1985. His guest conducting includes appearances with the major orchestras of Europe and the United States.
Mr. Tilson Thomas is a two-time Carnegie Hall Perspectives artist, curating and conducting series at the hall from 2003 to 2005 and from 2018 to 2019. In the most recent series, he led Carnegie Hall's National Youth Orchestra of the United States of America both at the hall and on tour in Asia, opened the Carnegie Hall season over two evenings with the San Francisco Symphony, conducted two programs with the Vienna Philharmonic and finished with a pair of concerts leading the New World Symphony.
A winner of eleven Grammy Awards, Mr. Tilson Thomas appears on more than 120 recordings. His discography includes The Mahler Project, a collection of the composer's complete symphonies and works for voice and orchestra performed with the San Francisco Symphony, in addition to pioneering recordings of music by Charles Ives, Carl Ruggles, Steve Reich, John Cage, Ingolf Dahl, Morton Feldman, George Gershwin, John McLaughlin and Elvis Costello. His recordings span repertoire from Bach and Beethoven to Debussy and Stravinsky, and from Sarah Vaughan to Metallica.
His television work includes a series with the London Symphony Orchestra for BBC Television, broadcasts of the New York Philharmonic Young People's Concerts from 1971 to 1977 and numerous productions on PBS's Great Performances. With the San Francisco Symphony, he created a multi-tiered media project, Keeping Score, which includes a television series, web sites, and radio programs. He received a Peabody Award for his SFS Media radio series The MTT Files.
Mr. Tilson Thomas's compositions are published by G. Schirmer. In 1991, he and the New World Symphony were presented in a series of benefit concerts for UNICEF in the United States, featuring Audrey Hepburn as narrator of his work From the Diary of Anne Frank, which was commissioned by UNICEF. This piece has since been translated and performed in many languages worldwide. In August 1995, he led the Pacific Music Festival Orchestra in the premiere of his composition Shówa/Shoáh, commemorating the 50th anniversary of the bombing of Hiroshima. His vocal music includes settings of poetry by Walt Whitman and Emily Dickinson, which were premiered by Thomas Hampson and Renée Fleming, respectively. In 2016, Yuja Wang premiered his piano piece You Come Here Often?.
Mr. Tilson Thomas' song cycle Four Preludes on Playthings of the Wind, a setting of Carl Sandburg's poem, was premiered in 2016 by the New World Symphony, with Measha Brueggergosman as soloist. In 2019 the piece was recorded for Medici.tv at the New World Center and given its New York premiere as part of Mr. Tilson Thomas's second Carnegie Hall Perspectives series. His first Perspectives series also featured performances of his own compositions, including Island Music for four marimbas and percussion; Notturno for solo flute and strings, featuring soloist Paula Robison; and new settings of poems by Rainer Maria Rilke. In 2020, he led the San Francisco Symphony in the world premiere of his six-part song cycle Meditations on Rilke, and he subsequently conducted the work at the Cleveland Orchestra. Additional compositions include Street Song for brass instruments; Agnegram, an overture for orchestra; and Urban Legend, a concerto for contrabassoon that was premiered by the San Francisco Symphony. In June 2020, SFS Media released an album of works composed by Mr. Tilson Thomas, featuring live concert recordings of From the Diary of Anne Frank, narrated by mezzo-soprano Isabel Leonard, and Meditations on Rilke, sung by mezzo-soprano Sasha Cooke and bass-baritone Ryan McKinny.
Mr. Tilson Thomas is an Officier de l'Ordre des Arts et des Lettres of France, is a member of the American Academy of Arts and Sciences, was Musical America's Musician of the Year and Conductor of the Year, was Gramophone magazine's Artist of the Year and has been profiled on CBS's 60 Minutes and ABC's Nightline. He has been awarded the National Medal of Arts, has been inducted into the California Hall of Fame and the American Academy of Arts and Letters, and was a 2019 recipient of the Kennedy Center Honors.
Sarah Hicks, conductor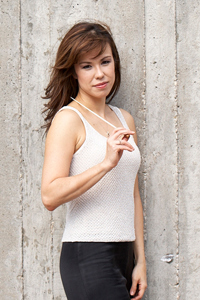 Noted in the The New York Times as part of "a new wave of female conductors in their late 20s through early 40s," Sarah Hicks has secured her place in "the next generation of up-and-coming American conductors." Since 2009 she has been Principal Conductor of the Minnesota Orchestra's "Live at Orchestra Hall" concerts, creating new Pops productions while also heading the innovative classical series, "Inside the Classics." Throughout her career she has collaborated with diverse artists, from Jamie Laredo and Hilary Hahn to Josh Groban and Smokey Robinson. During the summer of 2011 she was on a two-month tour with Sting as conductor of the final leg of his Symphonicities Tour.
Ms. Hicks has guest conducted extensively both in the U.S and abroad, including the Boston Pops; Cincinnati Pops; Philadelphia Orchestra; the symphonies of Chicago, San Francisco, Atlanta, Milwaukee, Detroit, National (Washington, D.C.), New Jersey, Indianapolis, Phoenix, St. Louis, Toronto and Melbourne; St. Petersburg Philharmonic; Tokyo Philharmonic; Nagoya Philharmonic; Osaka Philharmonic; Malaysian Philharmonic and Prime Philharmonic (Seoul, Korea). She led the Los Angeles Philharmonic in July 4th concerts at the Hollywood Bowl in 2012, 2013 and 2015. 2016-17 highlights include debuts with the Brisbane Symphony, Lisbon Symphony, Calgary Symphony and Dallas Symphony Orchestras, as well as return engagements in San Diego, San Francisco and Cincinnati.
Ms. Hicks' past affiliations include positions with the North Carolina Symphony, Richmond Symphony and Florida Philharmonic. She was on faculty of the Curtis Institute of Music from 2000 to 2005 and continues her affiliation as Staff Conductor. Her opera appearances have included Verdi's Aïda with the East Slovak State Opera Theater, Poulenc's Dialogues of the Carmelites and Handel's Alcina with the Curtis Opera Studio, and a semi-staged production of Humperdinck's Hansel and Gretel with the Minnesota Orchestra.
A committed proponent of the performance of new music, Ms. Hicks conceived and completed a Microcommission Project, the first of its kind, with the Minnesota Orchestra in which hundreds of people made microdonations to fund a major new work by composer Judd Greenstein. Her recording project with the Vermont Symphony, Triple Doubles, featuring the music of Richard Danielpour and David Ludwig with Jaime Laredo and Sharon Robinson as soloists, was recently released on the Bridge Label. She has also conducted performances with Composers in the Shape of a Pear (Cleveland) and the Aspen Contemporary Ensemble.
Ms. Hicks was born in Tokyo and raised in Honolulu. Trained on both the piano and the viola, she was a prizewinning pianist by her early teens. She received her BA magna cum laude from Harvard University in composition. She holds an Artists' Degree in conducting from the Curtis Institute of Music, where she studied with the late renowned pedagogue Otto-Werner Mueller. In her spare time, Ms. Hicks enjoys running, yoga, her Papillon, cooking (and eating) with her husband, traveling and sketching.
Francesco Lecce-Chong, conductor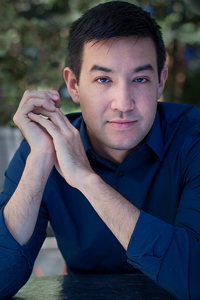 American conductor Francesco Lecce-Chong has garnered acclaim for his dynamic performances, commitment to innovative programming and profound engagement in community outreach. In the 2017-18 season he was appointed Music Director and Conductor of the Eugene Symphony, following in the paths of renowned predecessors including Marin Alsop and Giancarlo Guerrero. In the same season, he became the winning Music Director candidate of the Santa Rosa Symphony, a post he assumed this season.
In 2018 Mr. Lecce-Chong concluded his tenure as Associate Conductor of the Pittsburgh Symphony. His previous posts include Principal Conductor of the Pittsburgh Youth Symphony and Associate Conductor of the Milwaukee Symphony under Edo de Waart. Active as a guest conductor, he has appeared with orchestras around the world including the National Symphony, Atlanta Symphony, Toronto Symphony, Milwaukee Symphony, St. Louis Symphony and Hong Kong Philharmonic, and collaborated with renowned soloists such as Renée Fleming and Itzhak Perlman. This season Mr. Lecce-Chong makes his subscription debuts with the Louisville Orchestra, Louisiana Philharmonic, Colorado Symphony Orchestra and Xi'An Symphony, as well as returns to the Civic Orchestra in Chicago and Milwaukee Symphony.
Francisco Joubert Bernard, NWS bassoon alumnus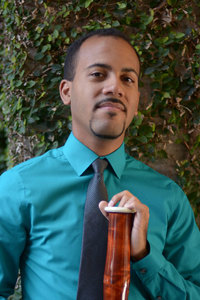 Originally from Puerto Rico, Francisco J. Joubert Bernard is Second Bassoon of the Louisville Orchestra and a graduate from the Yale School of Music. He believes in the incorporation of new technologies and skills with the mature acoustical and refined music of the past. In his journey as a classical bassoonist he has won two prizes in the Conservatorio de Música de Puerto Rico soloist competition, as well as recorded professionally for labels such as Naxos Records. In other musical areas, he has been co-producer, as well as recording engineer, for many projects including the release of music on platforms such as Spotify. 
Mr. Bernard completed his bachelor of music degree at the Conservatorio de Música de Puerto Rico, where he studied with Principal Bassoonist of the Puerto Rico Symphony, Adam Havrilla, and recently achieved his master of music degree from Yale University's School of Music, under the tutelage of Frank Morelli. 
As part of his professional orchestral playing, Mr. Bernard has been an active substitute-bassoonist for the Puerto Rico Symphony since 2013, playing in music festivals such as the Pablo Casals festival, and in performances with Joshua Bell, among others. In addition, he has been part of many summer music festivals such as the Sarasota Summer Music Fest, and, as part of the Zafra Quintett Ensemble, the Collegium Musicum in Germany, Imani Winds Chamber Music Festival, as well as the Sewanee Music Festival.