Events & Tickets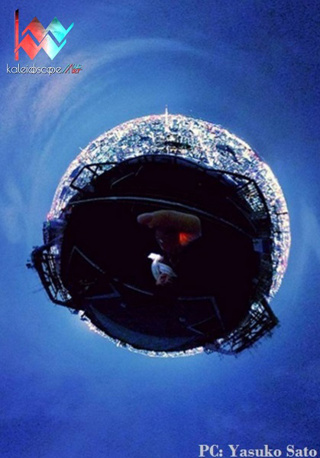 Guest Presenter
Kaleidoscope MusArt presents Gaia: Piano Music and Art
New World Center
Sunday, April 29 at 6:00 PM
Named after the ancient Greek deity personifying the Earth, GAIA is the final program of Kaleidoscope MusArt's 2017-18 concert season Out of Doors. Honoring Earth Day, the program draws together piano works by Bartók, Scriabin, Feldman, Ornstein, Debussy, Murail and the world premiere of Funrunner by Joseph Klein. Distinguished musicologist Frank Cooper will provide the historical context of the compositions performed by Alan Johnson, Redi Llupa, Inesa Gegprifti, Maria Sumareva, Joana Gonzalez and Larisa Soboleva. Projections of artworks by Sebastian Spreng will accompany selected pieces offering a visual dimension to the sonic experience.
Program
Leo Ornstein               Morning in the Woods (1971)
(1895-2002)
                                    Autumnal Fantasy (1978)
                                    Joana Gonzalez
Morton Feldman           Nature Pieces (1951)
(1926-1987)
                                     Alan Johnson | Artworks by Sebastian Spreng
Alexander Scriabin      Piano Sonata No. 10, Op. 70 (1913)
(1871-1915)
                                     Larisa Soboleva
               I N T E R M I S S I O N
Claude Debussy          "Bruyères" and "Feuilles Mortes" from Préludes, Book II (1912-13)
(1862-1918)
                                     Redi Llupa
Tristan Murail              La Mandragore (1993)
(b. 1947) 

                                    Inesa Gegprifti
Joseph Klein              Der Saus Und Braus (2017; world premiere)
(b. 1962)
                                   Redi Llupa
Béla Bartók                  Out of Doors, Sz. 81 (1926)
(1881-1945) 
                                     Maria Sumareva
Alan Johnson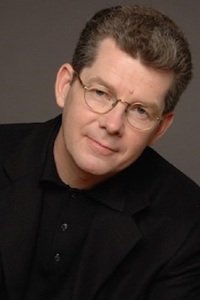 As music director, conductor, pianist, vocal coach, and new opera advocate – Alan Johnson has prepared, performed, and premiered many of the most notable and progressive works in opera, music theater, and dance since 1986. His work has garnered Bessie, Drama Desk, Jefferson, and Obie Awards, including an Obie Award for Sustained Excellence in Music Direction and a Joseph Jefferson Award for Outstanding Music Direction of The Sound of a Voice and Hotel of Dreams, two one-act operas premieres by Philip Glass and David Henry Hwang. He has concertized and conducted performances at venues across the United States, including American Repertory Theater, Brooklyn Academy of Music, Lincoln Center, New York Shakespeare Festival, and Spoleto Festival USA. Alan holds the position of Music Director at the John Duffy Institute for New Opera at the Virginia Arts Festival. Recent engagements and awards include the Rockefeller Residency in Bellagio, Italy, University of Miami Provost Research Award, recitals in New York, Alabama, New Jersey, Pennsylvania, Minnesota, and Iowa. He holds a Bachelor of Music in piano performance from the University of Miami and a Master of Music in Vocal Coaching and Accompanying from the University of Illinois, having studied with legendary pianists Ivan Davis and John Wustman.
Maria Sumareva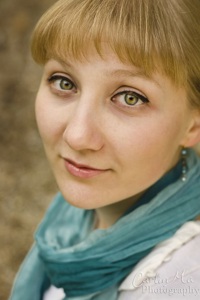 Pianist Maria Sumareva has been heard as a soloist and as a collaborative pianist across Europe and the United States. Her solo and chamber music repertory reflects her versatile musical interests spanning from Baroque to newly composed works. Sumareva has made appearances in international festivals including the Budapest Spring Festival (Hungary), Les Nuits Pianistiques, International Festival of Contemporary Music (Moldova), Northern Lights Music Festival, and Festival Miami (U.S.A.). Some of her live performances were broadcast by Moldovan, Romanian, and Hungarian radio and television posts. Maria has received numerous awards at national and international competitions in Europe and the United States. Winning the 2013 Graduate Presser Music Award at the University of Miami made possible her recording debut with "The 35 Keyboard Sonatinas by J.A. Benda" (the first recording of the complete set), released on Élan Recordings in 2015. Maria Sumareva holds Doctor of Musical Arts degree in Piano Performance and Pedagogy from the Frost School of Music (University of Miami), as well as undergraduate and graduate degrees in piano performance from Rowan University and Indiana University - Bloomington. Her teachers and mentors include Lia Oxinoit, Anatol Lapikus, Irina Bivol, Veda Zuponcic, Menahem Pressler, Naoko Takao, and Santiago Rodriguez.
Inesa Gegprifti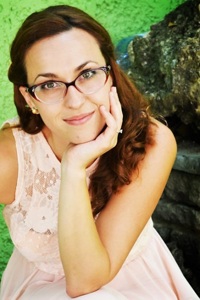 Albanian pianist Inesa Gegprifti has performed as a soloist and chamber musician throughout Europe, U.S.A, and South America. Inesa's recent performances include appearances with the National Radio Television Orchestra of Albania and the Indian Hill Orchestra, chamber concerts in Italy, Slovenia, and Puerto Rico, as well as artist residencies at the "Vivace Vilnius International Summer Festival," International Portogruaro Festival "A tempo," the Conservatory of Cuenca, and the Museo de Arte Contemporáneo in Ecuador. Inesa is a graduate of the United World College of the Adriatic (Italy), the Boston Conservatory, Indiana University, and the University of Miami. Over the years, she has studied under the guidance of Valbona Kasaj, Dario de Rosa, Maureen Jones, Alberto Miodini, Igor Cognolato, Max Levinson, Evelyne Brancart, Naoko Takao, and Santiago Rodriguez. Inesa is currently on the faculty of the Superior Academy of Music and the Frost Preparatory Program. She is also the author of www.pianodanza.com, an online compilation of her scholarly research and recordings of solo piano works in the genre of danza puertorriqueña. On April 2017, Inesa was invited to present on this research at the Tercer Simposio de Investigación Musical: Andanzas, nuevas perspectivas sobre la danza en el Caribe in Puerto Rico.
Redi Llupa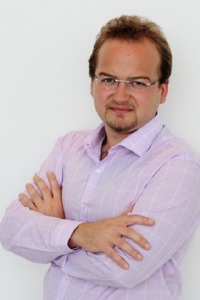 Albanian pianist Redi Llupa has performed extensively throughout Europe, North and South Americas, and Asia. As an avid advocate of music from the 20th and 21st centuries, Mr. Llupa has performed works by Messiaen, Viñao, Berio, Peci, Bejo, Furrer, Klein, and Takemitsu. Important highlights of his career include a Carnegie Hall debut in Weill Recital Hall, a tour in Japan with the Boston Tango Trio, a chamber music performance with cellist Juan Sebastian Delgado at Parco della Musica in Rome, the Albanian premiere of Béla Bartók's Third Piano Concerto in Tirana, a guest residency at the Fundación Batuta Caldas in Manizales, Colombia, as well as the recent appearances at the University of North Texas and Festival Baltimore. Mr. Llupa is a graduate of the Boston Conservatory, Indiana University, and the University of Miami. His professors include Dario De Rosa, Alberto Miodini, Nadjezhda Porodini, Max Levinson, Menahem Pressler, and Santiago Rodriguez. Since 2015, Llupa has been working closely with Pulitzer Prize winning composer George Walker, a collaboration that resulted in the world premiere performance of Walker's complete piano sonatas in September 2017 at Maurice Gusman Concert Hall, University of Miami.
Larisa Soboleva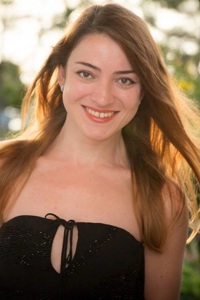 Born in Chisinau, Moldova, Larisa Soboleva began her piano studies at the age of five. In 2003, Ms. Soboleva was accepted into the National Academy of Music, Theatre and Fine Arts in Chisinau, where she studied with Inna Hatipova and Sergei Covalenco. In 2008, Ms. Soboleva received a full scholarship from Rowan University to study with Professor Veda Zuponcic. During her years of study, Ms. Soboleva was awarded top prizes in National and International Competitions in Moldova, Romania and the U.S.A. She has performed with the National Orchestra of the Teleradio Moldova, the National Chamber Orchestra, and the Rowan University Orchestra. Ms. Soboleva holds two Master of Music degrees in Piano Performance: from the Academy of Music, Theatre and Fine Arts in Chisinau and from Rowan University, which she graduated with the Jacob Steinway Award, given to the most outstanding pianists graduating in either BM or MM programs. Ms. Soboleva received her Doctor of Musical Arts degree in Keyboard Performance and Pedagogy from University of Miami in the Spring of 2016, where she studied under professors Santiago Rodriguez and Naoko Takao.
Joana Gonzalez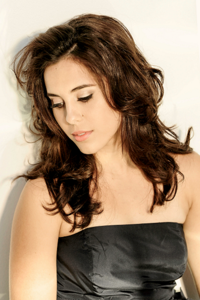 Joana Gonzalez is a South Florida native of Hispanic descent. While her love for music was evident from an early age, she did not begin a formal study of the piano until she was nine years old. In 2013, Ms. Gonzalez was awarded first place at the New World Symphony's "Side by Side" competition, which allowed her the opportunity to perform Saint-Saëns' Piano Concerto in G minor No. 2 with the New World Symphony and to play for its distinguished founder, Michael Tilson Thomas. Besides the New World Symphony, Joana has performed with various orchestras in Florida including the Alhambra Orchestra and the Imperial Symphony Orchestra. Joana currently studies with renowned pianist Santiago Rodriguez at the Frost School of Music, University of Miami. Joana's desire to make classical music more accessible in today's society has led her to explore the boundaries of conventional performance practices. In this past year, her modernly-formatted recitals were met by excitement and appreciation from a broad array of audiences in Barcelona, Puerto Rico, and Miami.
Frank Cooper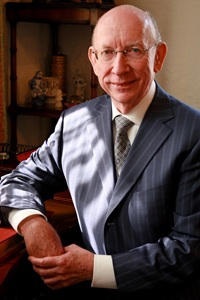 Frank Cooper—teacher, writer, lecturer and performer—is known and admired for his ability to communicate the pleasures of any subject to his hearers. He has lectured in venues such as the Library of Congress, Indiana University, McMaster University, University of Illinois, Artis-Naples, and Belgrade Conservatory of Music. He has been the subject of broadcasts by NPR in Washington, the CBC in Toronto, the BBC in London, and Radio Netherlands in Hilversum. Lincoln Center, Carnegie Hall, the Cliburn Foundation, Ford Centre, Rialto Center, New York Times, TIME/LIFE, Arabesque Records, RCA Victor, Audiofon Records, Bridge Records, Marsden Records and the International Piano Library are among the organizations commissioning Prof. Cooper's program notes and record annotations. His introductions to concerts by the Cleveland Orchestra in Miami, for Judy Drucker's Concert Association of Florida, the Festival Music Society of Indiana, the Coral Gables Mainly Mozart Festival, and the Miami International Piano Festival have won the admiration of audiences. Cooper's honors and awards include the Franz Liszt Centennial Medal of the Ministry of Culture, People's Republic of Hungary (1986); the Centennial Citation of the National Federation of Music Clubs, for "contributions to the cultural life of the United States and the world at large" (1999); and the Phillip Frost Award for Excellence in Teaching and Scholarship, University of Miami (2008).
Joseph Klein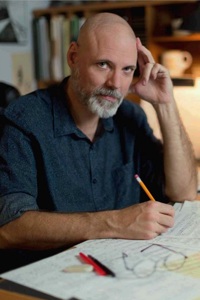 Born in Los Angeles in 1962, Joseph Klein is a composer of solo, chamber, and large ensemble works, including instrumental, vocal, electroacoustic, and intermedia compositions. His music—which has been described as "a dizzying euphoria... like a sonic tickling with counterpoint gone awry" (NewMusicBox) and exhibiting a "confident polyvalence [that] heightens its very real excitement" (The Wire)—reflects an ongoing interest in processes drawn from such sources as fractal geometry, chaos, and systems theory, often inspired by natural phenomena. His works frequently incorporate theatrical elements, whether as a component of the extra-musical references or as an organic outgrowth of the musical narrative itself. Literature is another important influence on Klein's work, with recent compositions based on the writings of Franz Kafka, Elias Canetti, Alice Fulton, W.S. Merwin, Milan Kundera, and John Ashbery. Klein holds degrees in composition from Indiana University (DM, 1991), University of California, San Diego (MA, 1986), and California State Polytechnic University, Pomona (BA, 1984). His composition teachers have included Harvey Sollberger, Claude Baker, Robert Erickson, and Roger Reynolds. He is currently Distinguished Teaching Professor at the University of North Texas College of Music, where he has served as Chair of Composition Studies since 1999.
Sebastian Spreng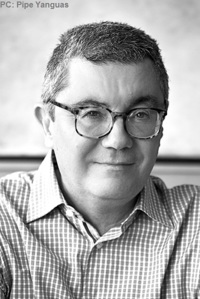 Born in Esperanza, Argentina, Sebastian Spreng is a self-taught artist and music journalist. In 1973, Spreng moved to Buenos Aires where his works were exhibited in Artists from Esperanza at the Fundación Lowe; an appearance which was followed by a solo exhibit at the Martina Cespedes Gallery. Upon moving to Miami in the 1980s, he immediately became a vital presence in the Florida art scene. His works have since been showcased in Boston, Seattle, Atlanta, Toronto, Caracas, Düsseldorf, Essen, Munich, Osaka, Tokyo, Pana, Italy, Buenos Aires, Sarasota, Key West, and Miami. Spreng's recognitions include the Hortt Competition, the 1995 Personal Achievement Award from the Muscular Dystrophy Association (Florida), the commission to create a permanent exhibition at the Miami-Dade Government Center in 1994, and the 2017 Award as Knight Arts Champion from the Knight Foundation. Music is actively present in his work with whole series based on musical structures such as Liederkreis Opus I and II, Ring Landscapes, Sinfonietta, Impromptus, Reverberations, as well as cover illustrations for concert seasons and CD covers of among others, the Grammy Award winning Da Pacem with works of Arvo Pärt. Spreng's upcoming exhibition "DRESDEN" will be featured at the Lowe Art Museum starting in May 2017.