Events & Tickets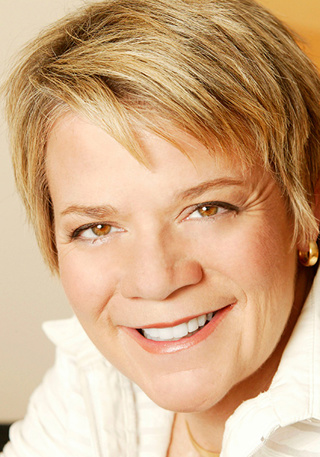 Online Event
NWS Inside: Marin Alsop - The Conductor
Online Event
Tuesday, December 7, 2021 at 6:00 PM Eastern
** Online Event exclusively for NWS Inside members **
Marin Alsop—internationally renowned conductor—smashed the glass ceiling when she became the first woman to serve as music director of a major symphony orchestra. NWS Insiders are invited to an exclusive online event with Ms. Alsop, as she joins Fellows in conversation from the New World Center. The discussion will be immediately followed by a live screening of The Conductor, an exhilarating documentary where Ms. Alsop reveals how she launched her career and how she's mentoring the next generation of female conductors. A 90-minute film, The Conductor received rave reviews following its debut at the 2021 Tribeca Festival.
This live event is exclusive to NWS Insiders. Click here to become a founding member of NWS Inside.  
RSVP by emailing nwsinside@nws.edu by Monday, December 6 at 5:00 PM ET. Instructions on how to join will be sent to the email address associated with your NWS Inside account on December 7.
Coming Soon: Marin Alsop will be on the podium to lead your NWS Inside concert on January 29: Scheherazade and Gershwin.
Marin Alsop, conductor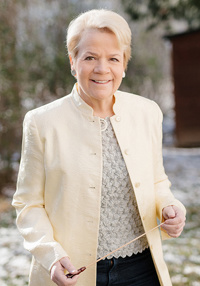 A conductor of vision and distinction, Marin Alsop represents a powerful and inspiring voice. Convinced that music has the power to change lives, she is internationally recognized for her innovative approach to programming and audience development, her deep commitment to education and her advocacy for music's importance in the world.
Ms. Alsop currently serves as Chief Conductor of the ORF Vienna Radio Symphony Orchestra, the first Music Director of the University of Maryland's National Orchestral Institute + Festival (NOI+F), and the first Chief Conductor and Curator of Chicago's Ravinia Festival, where she curates and conducts the Chicago Symphony Orchestra's summer residencies. She is also Conductor of Honour of Brazil's São Paulo Symphony Orchestra (OSESP) and will later this year assume the title of Music Director Laureate and OrchKids Founder of the Baltimore Symphony Orchestra, after an outstanding 14-year tenure as its Music Director. As well as enjoying longstanding relationships with the London Philharmonic and London Symphony Orchestras, she regularly guest conducts such major international ensembles as the Orchestra of the Age of Enlightenment, the Orchestre de Paris and the Cleveland, La Scala, Leipzig Gewandhaus, Philadelphia and Royal Concertgebouw Orchestras. An ardent champion of new composition, she was Music Director of California's Cabrillo Festival of Contemporary Music for 25 years. Last year, in collaboration with YouTube, Google Arts & Culture and a host of the world's leading arts organizations, she spearheaded the #GlobalOdeToJoy, a crowd-sourced video project to celebrate Beethoven's 250th anniversary and amplify his Ninth Symphony's call for tolerance, unity and joy.
The first and only conductor to receive a MacArthur Fellowship, Ms. Alsop has also been honored with the World Economic Forum's Crystal Award and numerous honorary doctorates. Recognized with multiple Gramophone Awards, her extensive discography includes recordings for Decca, Harmonia Mundi, Naxos and Sony Classical. To promote and nurture the careers of her fellow female conductors, in 2002 she founded the Taki Concordia Conducting Fellowship, which was recently renamed in her honor as the Taki Alsop Conducting Fellowship.